Summer brings sunny days, more outdoor opportunities, and new trends. What can we expect in summer 2023? These predictions, gathered from the experts at Etsy and Pinterest, will inspire you. Whether you're looking for new projects to challenge yourself with or anticipating what will sell in your handmade business, here are the top summer craft trends to try.
Macraweave
Macraweave is a fibre arts trend that's expected to be big this summer, when many crafters have the time and inclination to learn a new skill. Combine macrame knotting with weaving to create beautiful wall hangings and decor. You can follow a free tutorial to learn this trending summer craft, or purchase a kit to help you get started!
Resin Crafts
While creating with resin isn't new, it's trending again this summer. Social media probably has a lot to do with the resurgence of resin crafting, with many creatives showing how to make resin pours, jewelry, and much more. Coasters are a fun way to learn how to craft with epoxy resin, and you can turn favorite summer memories into coasters that will last long after the season has passed. Get all the instructions at the Resin Crafts Blog. These beautiful handmade coasters are perfect for your summer outdoor space.
Crochet
There are a few timeless handicrafts that keep coming back big, and this year it's crochet's turn. Kits geared towards beginners and kids are selling well, and likely fueling this trend. Again, summer is the perfect time to learn yourself or teach kids a new hobby. The long days of summer can be filled by creating with crochet! There are lots of cute stuffed critters to make and stuff with Poly-Fil, or you can try your hand at making a beautiful top this summer.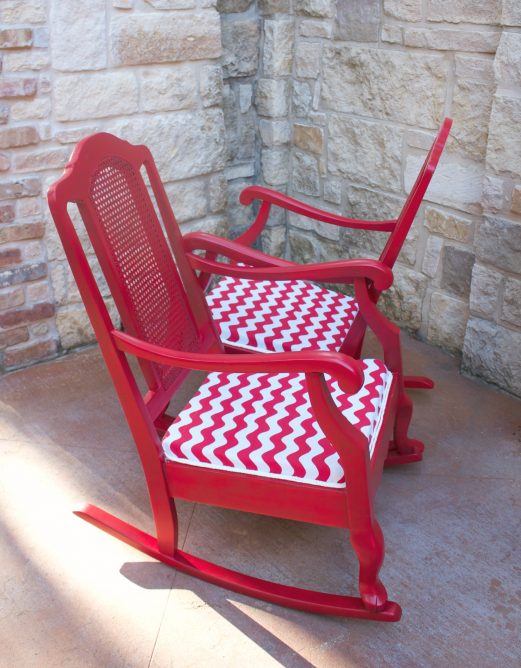 Green Outdoor Spaces
Makers are going green this summer, and not just by adding plants. Upcycling is a huge trend, possibly driven by the economy but also inspired by consumer mindfulness. Give thrifted or hand-me-down furnishings new life by sanding, staining, painting, and making new cushions. Check out the before and after pictures of this DIY couples rocker tutorial to see what a difference a little crafting can make!
Experiential Play
Teachers and parents are looking for ways to get kids away from screens and back to creative play and outdoor activities this summer. This is fueling the trend for handmade items such as puzzles, peg dolls, outdoor games (like this giant Twister game), and DIY play tents. To keep kids cool this summer, why not make a giant pool float that several kids can enjoy all at once? This fun project is basically a large floating bean bag, filled with loads of Poly-Fil's Biggie Bean Bag Filler. Imagine all the fun kids can have creating games in the pool with this giant float!

Outdoor Dining
Summer was made for barbecues and nights by the fire pit. Keep the grill master happy and well equipped with a handmade apron or other these other practical BBQ sewing ideas. Keep your guest happy with refreshing drinks in a fun and easy to access cooler. In keeping with the upcycling trend, you can make your own cooler by turning a crate into a drink cooler. All you need is a little foam and Solarize Liner Fabric, with step by step instructions in this tutorial.
Nostalgic Parties
Last summer the hit streaming series Stranger Things took us back to the 80s. We've jumped ahead by a decade to the 90's this summer. Etsy search data shows a 95% increase in searches for "90s party decor" since last year. Nostalgia is big overall, with lots of adults turning to favorite toys and movies as themes for get togethers. Get the party going this summer with DIY 90's craft party ideas that everyone will love.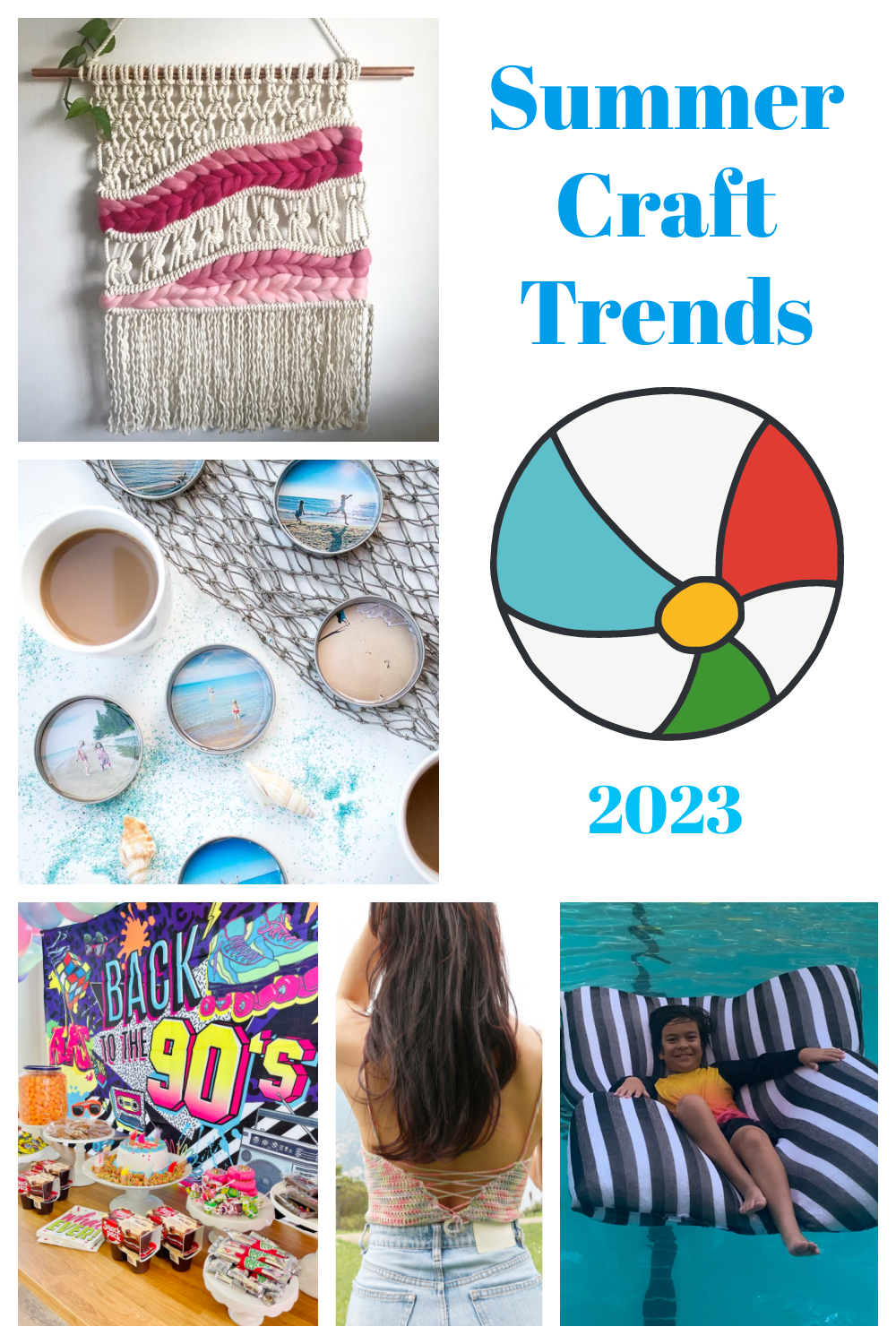 For more great summer craft trends and DIYs to try this summer, check out our ideas for how to create a magical family movie night outdoors, how to make your own summer shoes, and how you can sew a super simple summer quilt-in-a-day!