You've asked for it and Fairfield World has delivered! America's top choice fiberfill, Poly-Fil, is now available in a dark fiber. Poly-Fil dark is perfect for denim projects, dark colored amigurumi animals, and other crafty DIYs. Check out these ten fun ways that you can use Poly-Fil Dark, and then start stalking your favorite craft store for this innovative new product!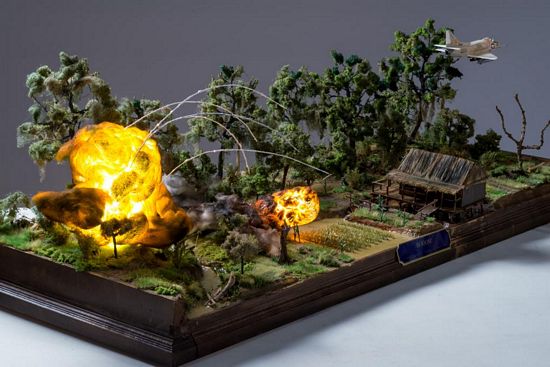 Did you know that fiberfill makes a great addition to dioramas and other miniature builds? Make realistic looking bushes, terrain, and even explosions when you build with Poly-Fil Dark. The dark fiber is perfect for burnt terrains and war builds.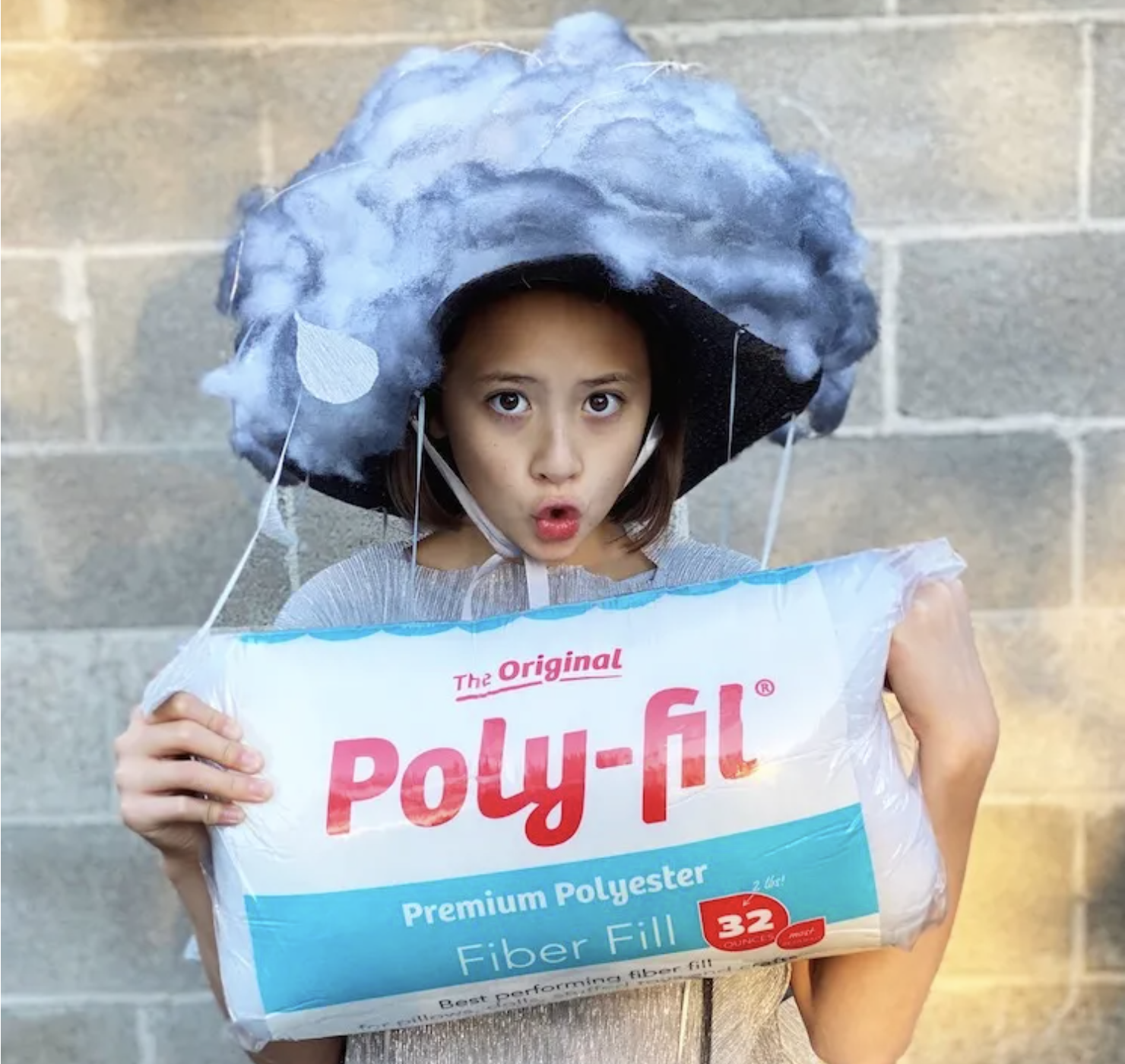 Create an ominous storm cloud costume by using Poly-Fil Dark. This is a great costume DIY idea for tweens and older kids who want to dress up without being overly cute. This project is similar to the costume wig idea, but you can also create it on an umbrella to make a much bigger dark cloud! Don't forget to add sparkling raindrops to complete the illusion.
Whoo doesn't love an easy to make upcycling project? Turn old denim jeans into adorable owls with this no sew project. This activity would be great to make with kids or seniors this summer, since it's an easy project that doesn't require a lot of supplies.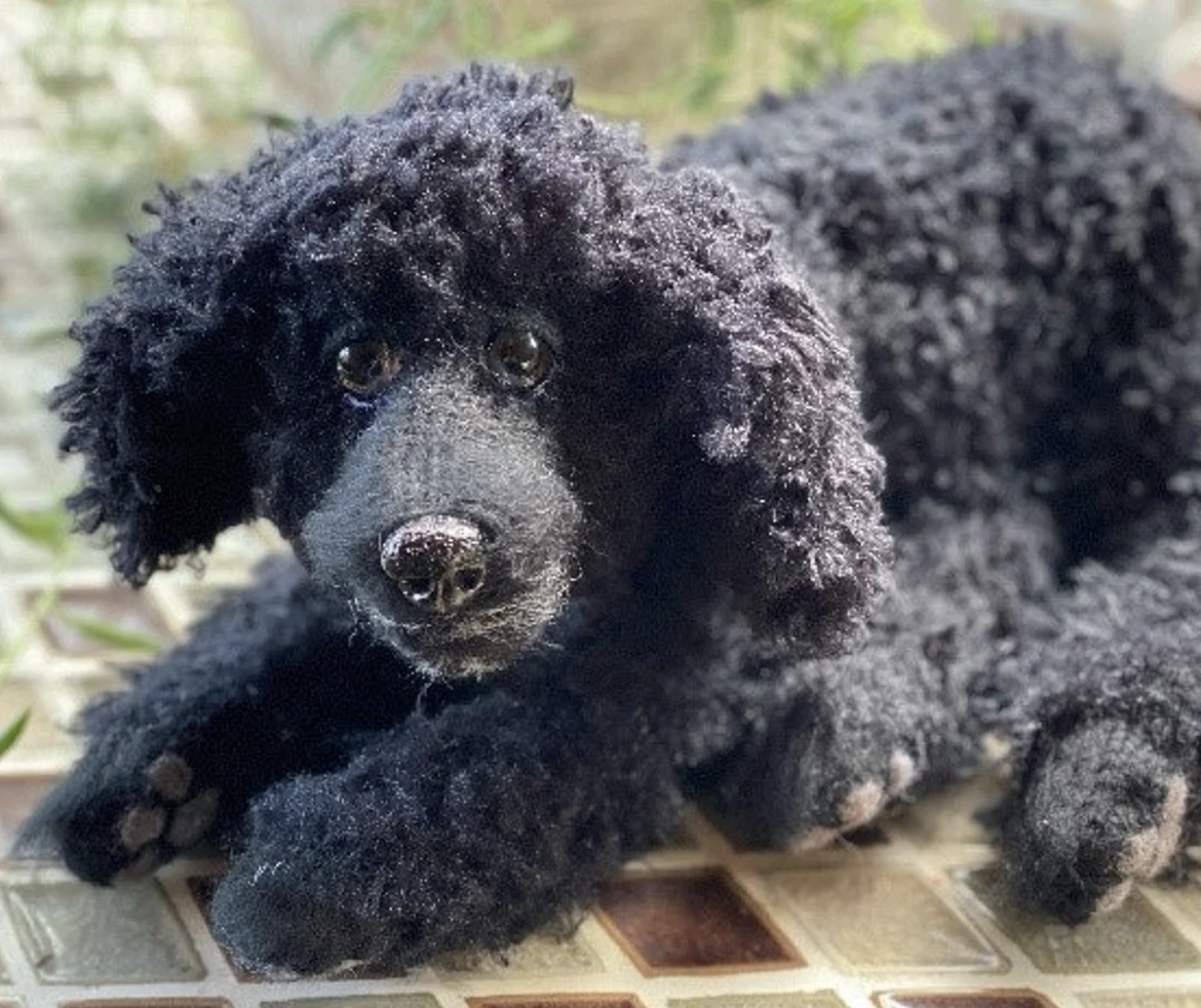 Knit the cutest black poodle with this pattern that's available on Etsy, and forget about worrying about light colored fiberfill peeking through! Confidently craft dark colored knitted projects and know that they will keep their color thanks to Poly-Fil Dark.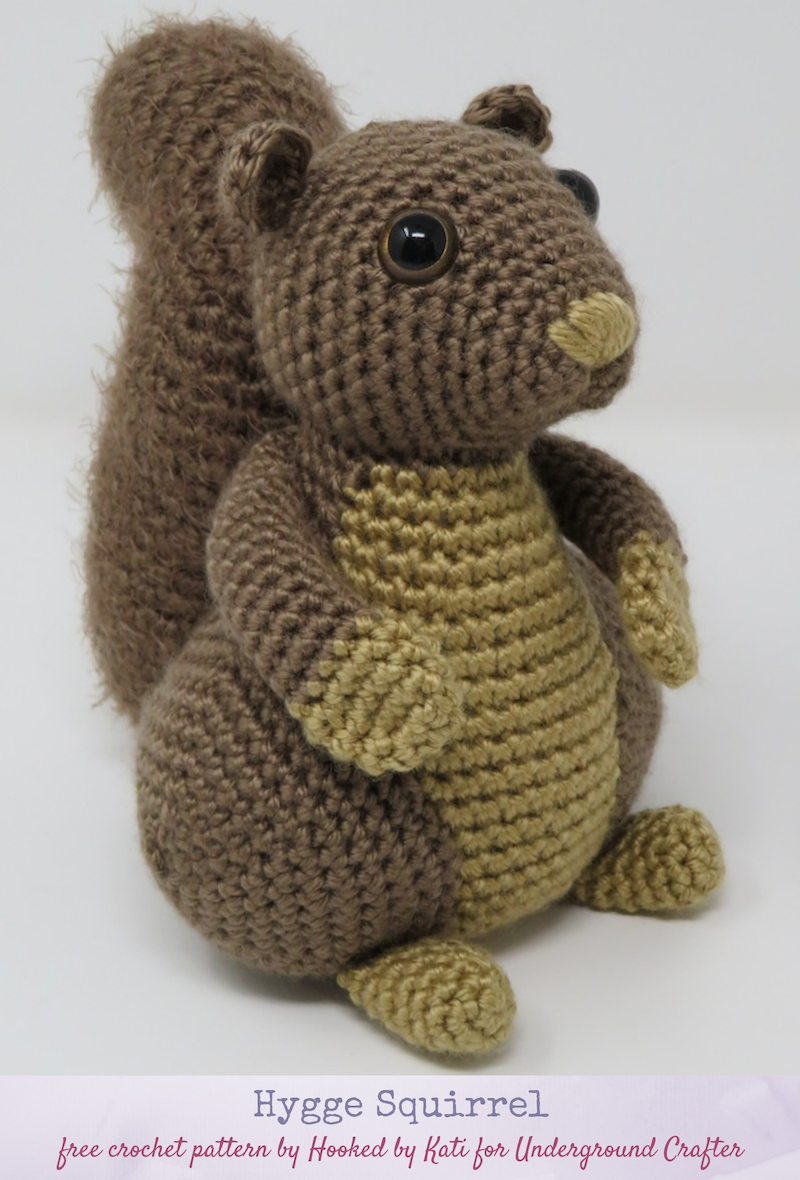 This adorable squirrel is part of a series of free patterns. The other cute animal themed patterns include an owl and a hedgehog! All of these hygge projects are perfect for filling with Poly-Fil Dark.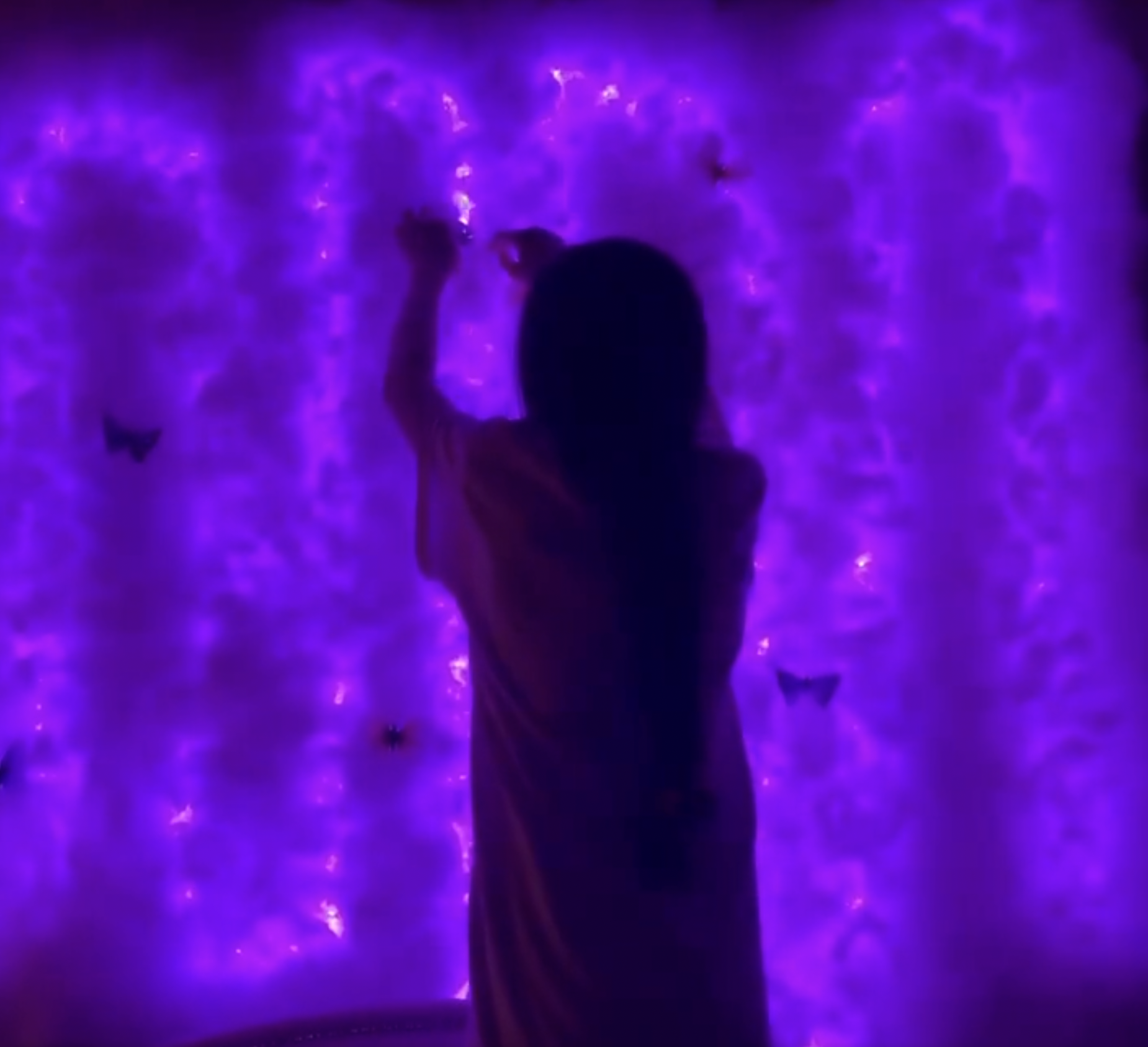 Cloud walls have been all the rage. Bring a storm to your space by using Poly-Fil Dark, either alone or mixed in with the original Poly-Fil. Create large, fluffy clouds on your wall that are lit up by LED lights. This new, dark colored fiberfill will give any space a unique vibe!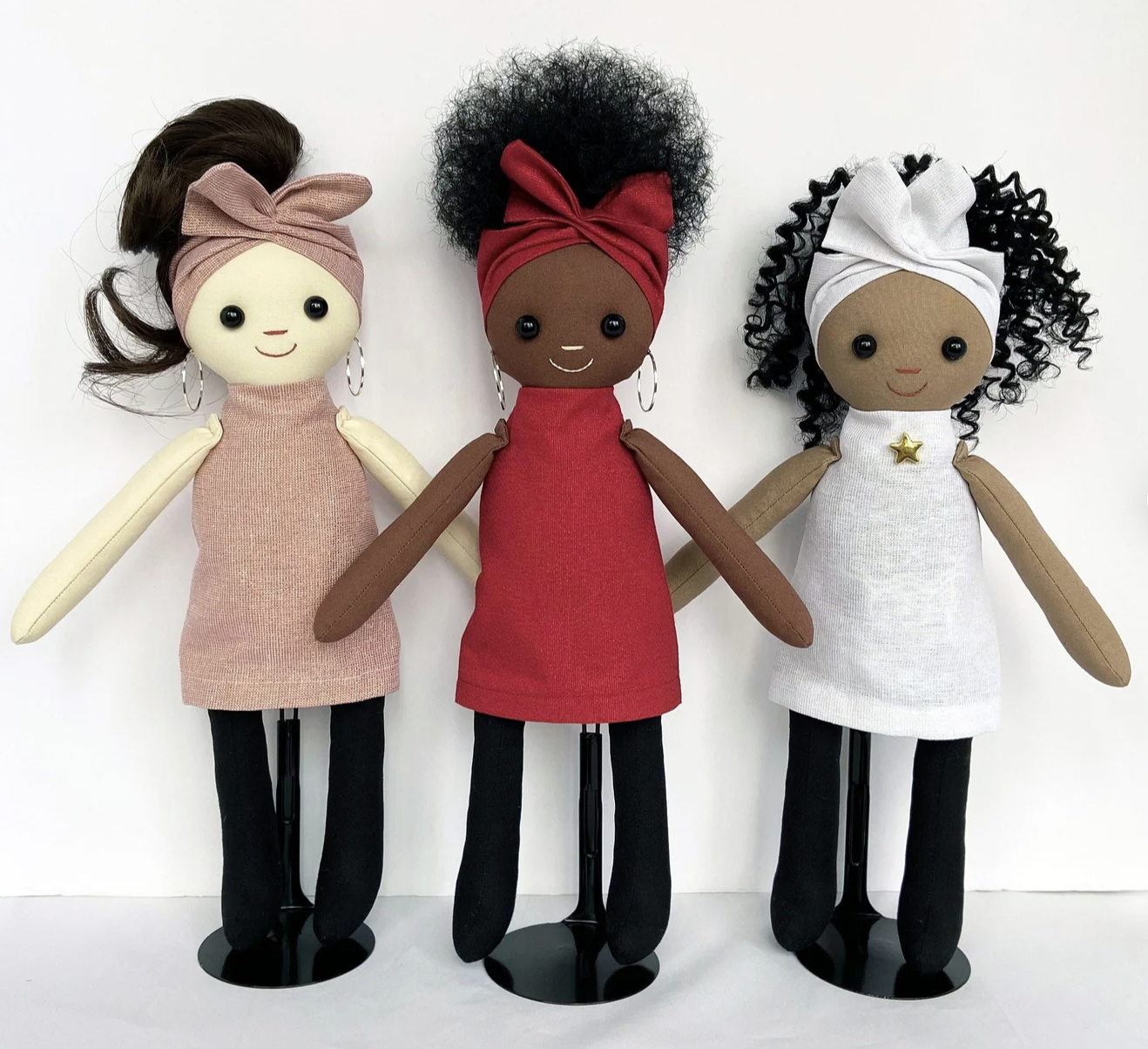 Create a diverse array of handmade dolls with this easy to follow rag doll tutorial. Kids love to see dolls that look like them or their favorite characters (Encanto is huge right now!) Poly-Fil dark will ensure that the beautiful fabrics you choose for your dolls will shine through.
Plush Mickey & Minnie Ear Headbands
If you're heading to Disney and planning to make your own ears, now you don't have to worry about white fiberfill peeking out or showing through dark fabrics anymore! Poly-Fil dark is ideal for stuffed Mickey and Minnie ear headbands, as the dark filler will keep the ears looking dark even when the sun is shining brightly through them.
These wigs were made using the original Poly-Fil, and now more creative costume wig possibilities have opened up thanks to Poly-Fil Dark! Whether it's for a school play, Halloween, cosplay, or any other fun creative event, grab your spray glue and Poly-Fil Dark to start crafting amazingly detailed yet lightweight wigs for costumes!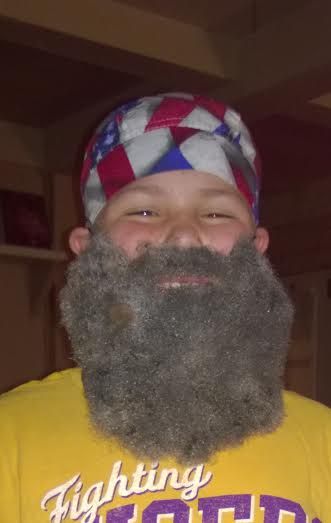 In the past makers have used spray paint to color Poly-Fil for costume projects, but you don't want to put those harsh fumes right under someone's nose. Thanks to Poly-Fil Dark you won't need to spray color the fiber fill for beards anymore! This dark colored fiberfill is perfect for DIY beards for costumes such as Blackbeard the Pirate, Duck Dynasty, Abraham Lincoln, and many more!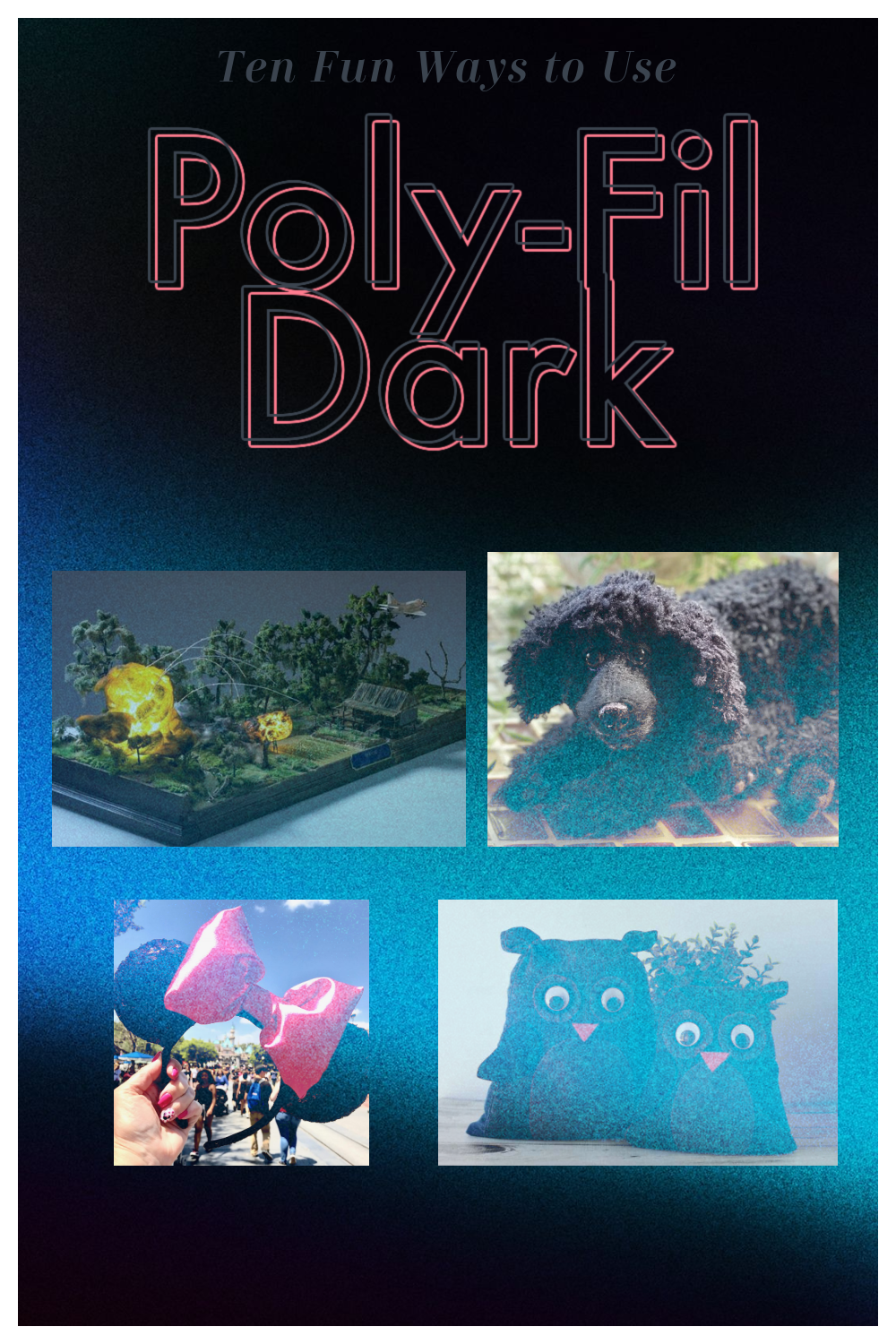 We love to see what you make with our products, and can't wait to see what you will create with Poly-Fil Dark! Be sure to tag us on social media so we can see how you use Fairfield World at the heart of your projects.