The whole family will flip for this amazingly comfortable pool float that is made with bean bag filler! Did you know Fairfield World's fantastic bean bag filler can float? It's the perfect size and consistency for this easy to make project. My kids absolutely love our new pool float, and everyone is asking where we got it. Learn how to make your own to become the envy of the neighborhood.
You only need four items to make this super simple bean bag filler pool float project:
2.5 yards of lycra fabric
6 mesh laundry bags
Velcro strips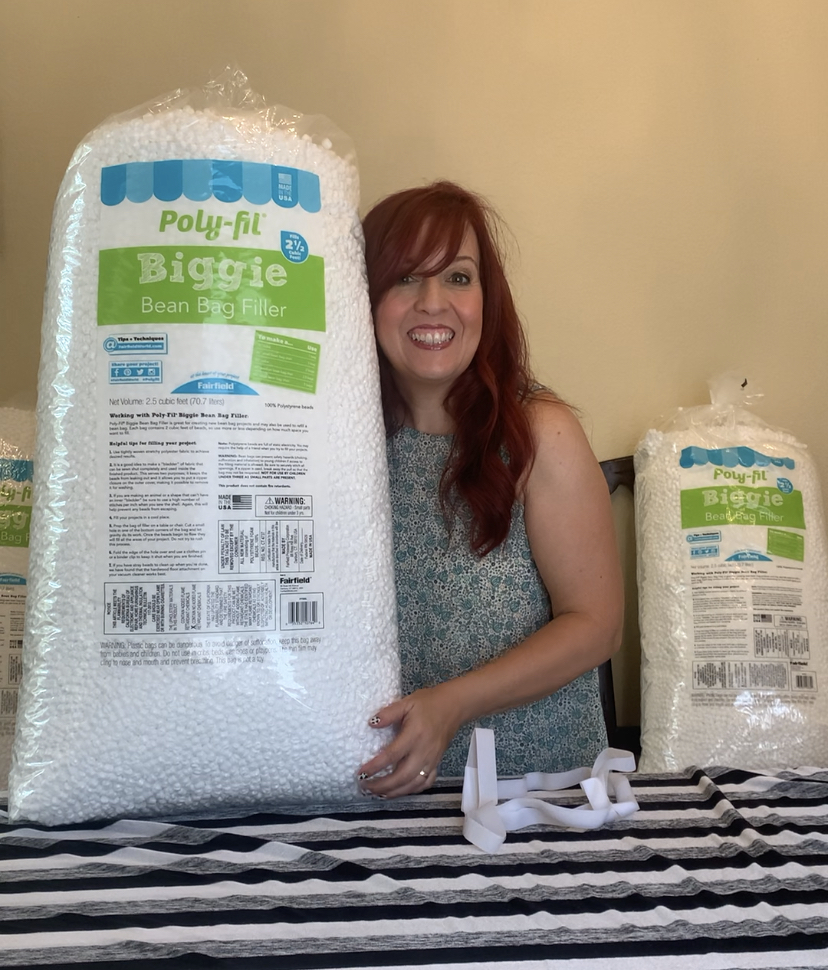 That's it! This project comes together so quickly that you'll have it in the water in no time at all. I made a short video tutorial for you to follow, but here is a summary of the instructions.
Step one: Fold the fabric with the right sides facing each other, and sew two opposite edges together. Now you have what looks like a giant pillowcase.
Step two: Sew the velcro strips onto the open side of the pool float. This will make it easy for you to insert and remove the bean bag filler bags. (I opted not to add a zipper because I worried it might rust and get stuck over time.)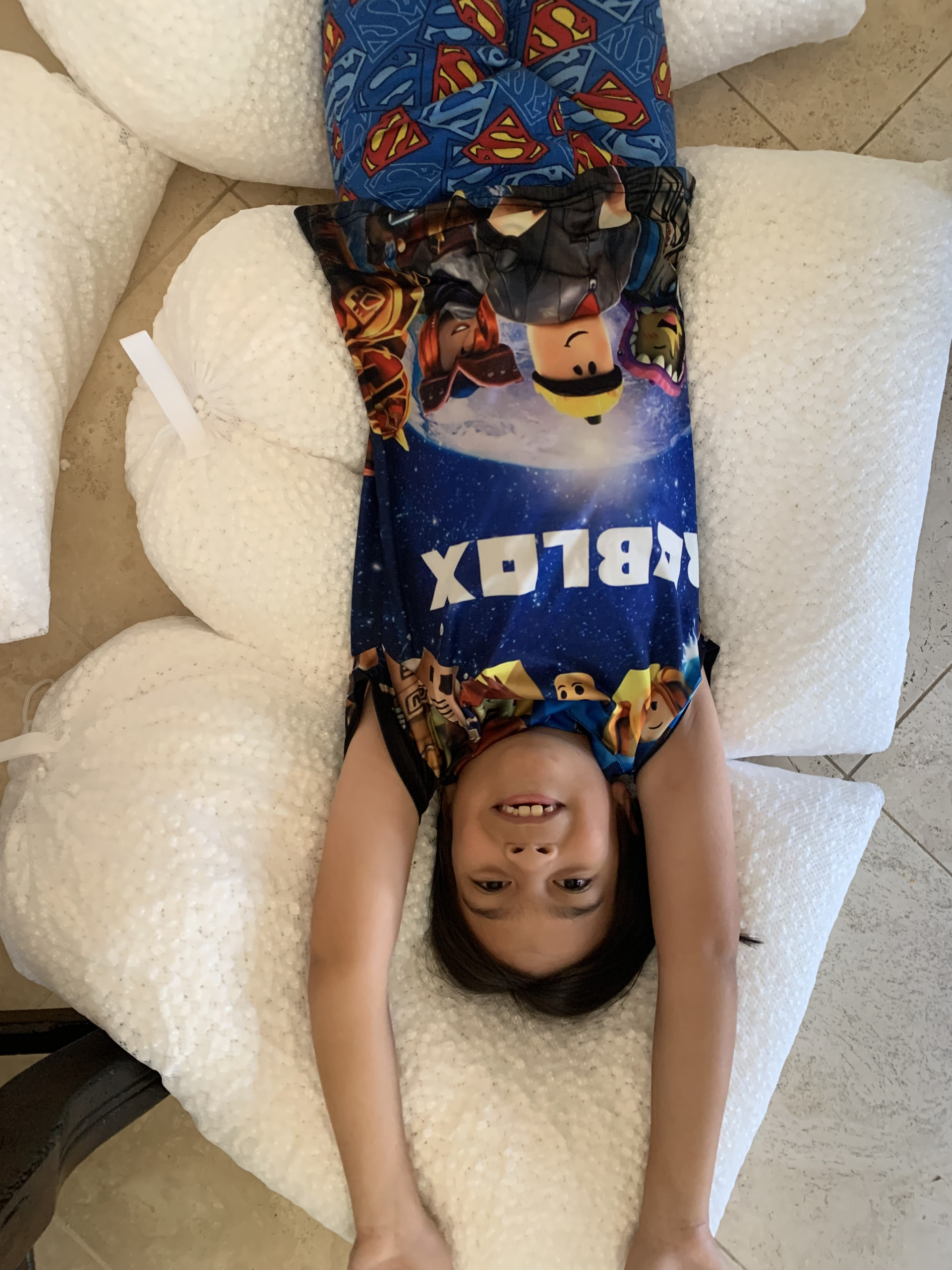 Step three: Fill the mesh laundry bags with the bean bag filler. I added approximately 3/4 of a bag of filler to four of the bags. The last two bags were filled with about 1/2 bag of filler each. Tie each bag tightly with a knot.
Step four: Add the bean bag filler bags to the pool float cover. I placed three bags first, with the two larger bags on the outsides and the smaller one in the middle. Then I repeated this again. The slight indentation in the center helps create a cozy seat to rest in. Use the velcro closure to seal the mesh bags into the float cover.
This float never sinks, even with kids climbing on and off it! They are having so much fun with this one-of-a-kind pool float. When you're done with the pool, leave the float in a sunny place to dry.
If you want to speed the drying process, simply remove the mesh bags and toss them into the dryer. They dry quickly, so you don't have to worry about odors or other issues. Have fun lounging in the pool this summer on your DIY bean bag filler pool float!