Create a new weekend tradition with this fun idea! Craft a cozy outdoor space with movie night pillows. Everyone will love to lounge here while watching movies outside.
Now that temps are dropping it's the perfect time to head outdoors. Take advantage of end of summer clearance sales to stock up on inflatable pools that you can use all year long. Instead of water, we'll be filling them up with lots of cozy, soft pillows!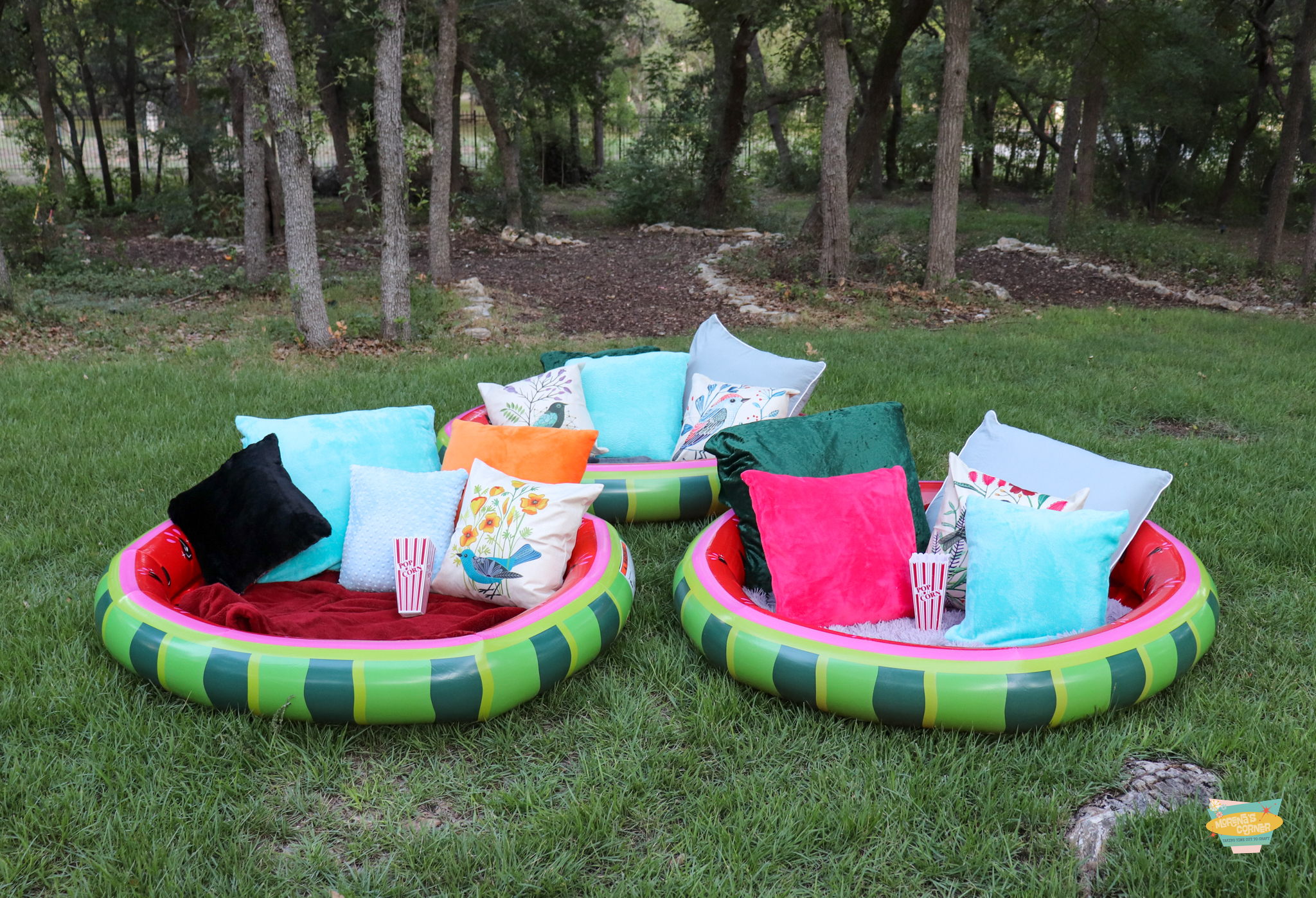 My family likes to spend time outside, and one of my kids' favorite things to do in the evenings is watch movies together as a family. When the temps are nice, we set up our outdoor screen and watch a favorite movie on the big screen. We've tried tarps, large blankets, and sleeping bags, but those inevitably get twisted around when someone moves or tries to get comfortable. This fun project eliminates that problem and creates cozy, cushioned spaces that everyone (even the dogs!) wanted to hang out in.
Movie Night Pillows Project Supplies
Crafter's Choice® 12ct. Pillow Insert, 20" x 20"
Poly-Fil Basic Pillow Inserts 18″ x 18″ Square Pack of 6
Poly Fil Basic 16"x16" Pillow Inserts Value Pack
Cuddle Fabric from Shannon Fabrics
Inflatable Pools
Blankets
Fairfield World offers several items in bulk, including pillows. These packs are an incredible value and a great way to get a LOT of pillows quickly for a big project like this one. I liked that I could use a variety of sizes of pillow inserts to create a couch-like setting in the inflatable pools.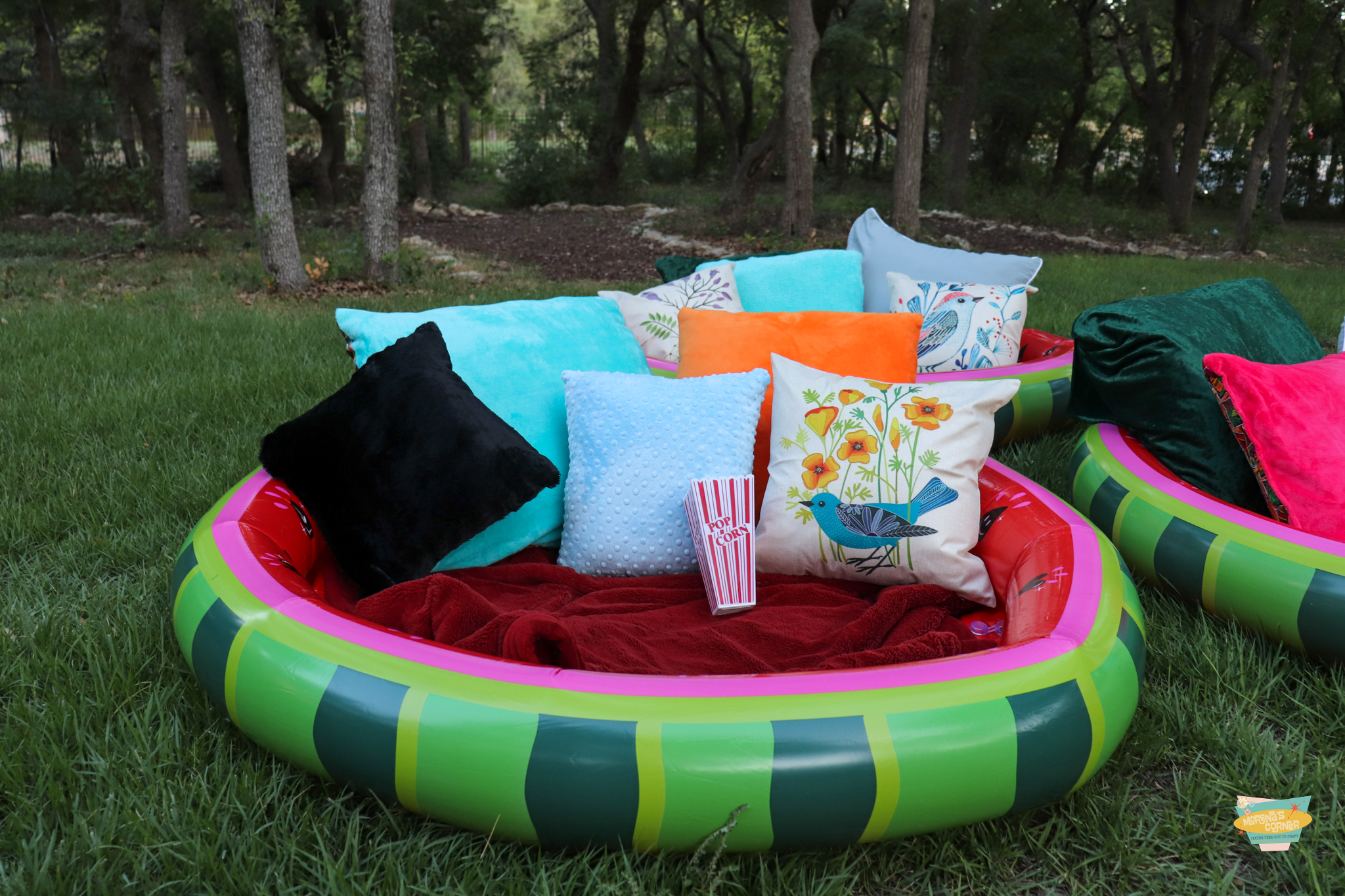 I stuck with a very simple pillow design so I could sew a lot of them quickly. Check out my tie dye pillow tutorial to see how easy it is to sew a basic pillow without needing zippers or buttons, or watch the short video tutorial to see how easy it is to make. I used minky fabric in bright colors. I love the soft texture and it's perfect for lounging!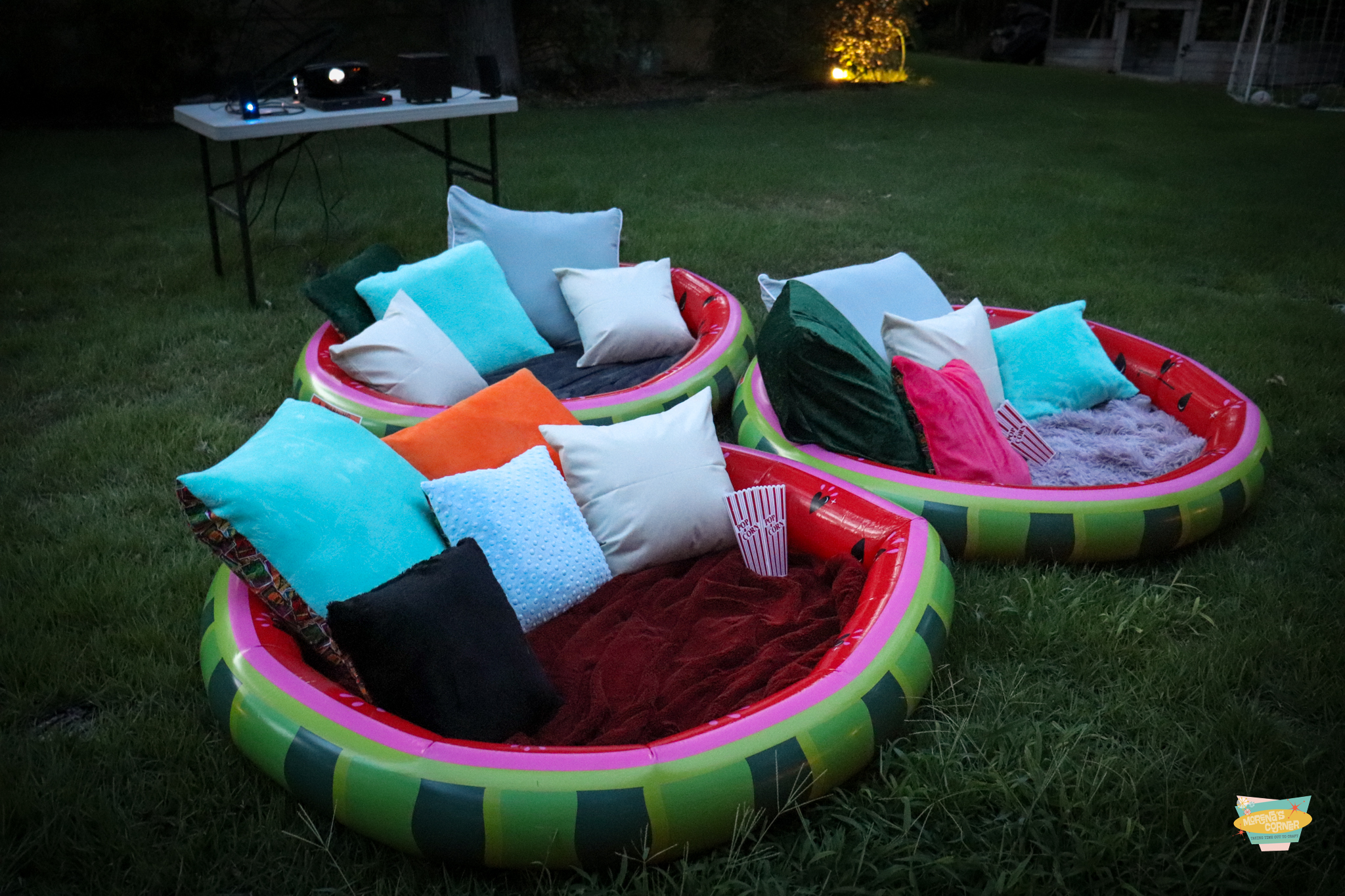 After the pillows were made, all I had to do was inflate the pools and line the bottom with a blanket. Add a stack of cushiony soft pillows to sit and lay on, and wait for the sun to set.
My kids and their friend absolutely loved their cozy outdoor lounge spaces, and they're all eager to do this again. We can't wait for the weekend to roll around so we can enjoy another movie night outside under the stars. These cozy outdoor movie pillows make sitting on the ground comfy and fun!