Now that you're done sprucing up your outdoor spaces, it's time to focus on family fun! Make the most of long summer days with these DIY summer projects. Better yet, include the kids so they can learn new skills and avoid feeling bored!
Create your own wacky & colorful Twister game mat by using Oly-Fun fabric. Kids love this game, and you can make it big enough for large groups, or create multiples so lots of people can play all at once!
Slime and putty never, ever, ever get old! Kids never seem to tire of playing with gooey stuff! Treat them to the unique sensation of crunchy putty with this fun project. Kids can stretch it, cut it, mix it, and have a great time creating whatever their imaginations come up with! Poly-Fil's Mini Sized Micro Beads give this concoction a unique texture. Kids will have fun making and playing with this crunchy putty
If my kids spot a cornhole game anywhere, we have to stop and play! Kids never tire of this simple yet fun game that can be played alone or in groups. It's simple to make your own cornhole game that the family can enjoy all summer long. Poly-Pellets Weighted Stuffing Beads provide the right weight for bean bags for this game, and they will never get moldy like beans do, so you won't have to worry if the bean bags get left out in the rain.
The family will never want to leave the hammock again after you add this ultra cozy extra wide cushion to it! Even my dogs like to join us on the hammock now, thanks to this cozy covering. NuFoam Pads are perfect for outdoor projects like this one, because the densified polyester batting is mildew resistant, and won't yellow or disintegrate. You can leave this cushion out on the hammock all summer and never have to worry about it!
While you're playing twister or relaxing in the hammock, you'll want to have a refreshing drink nearby! This antique crate cooler will make it easy to move your beverages around the yard with you, while keeping everything nice and cool! Cassie & Sadie used Household Utility Foam to make a crate cooler that not only keeps drinks cold but is also waterproof!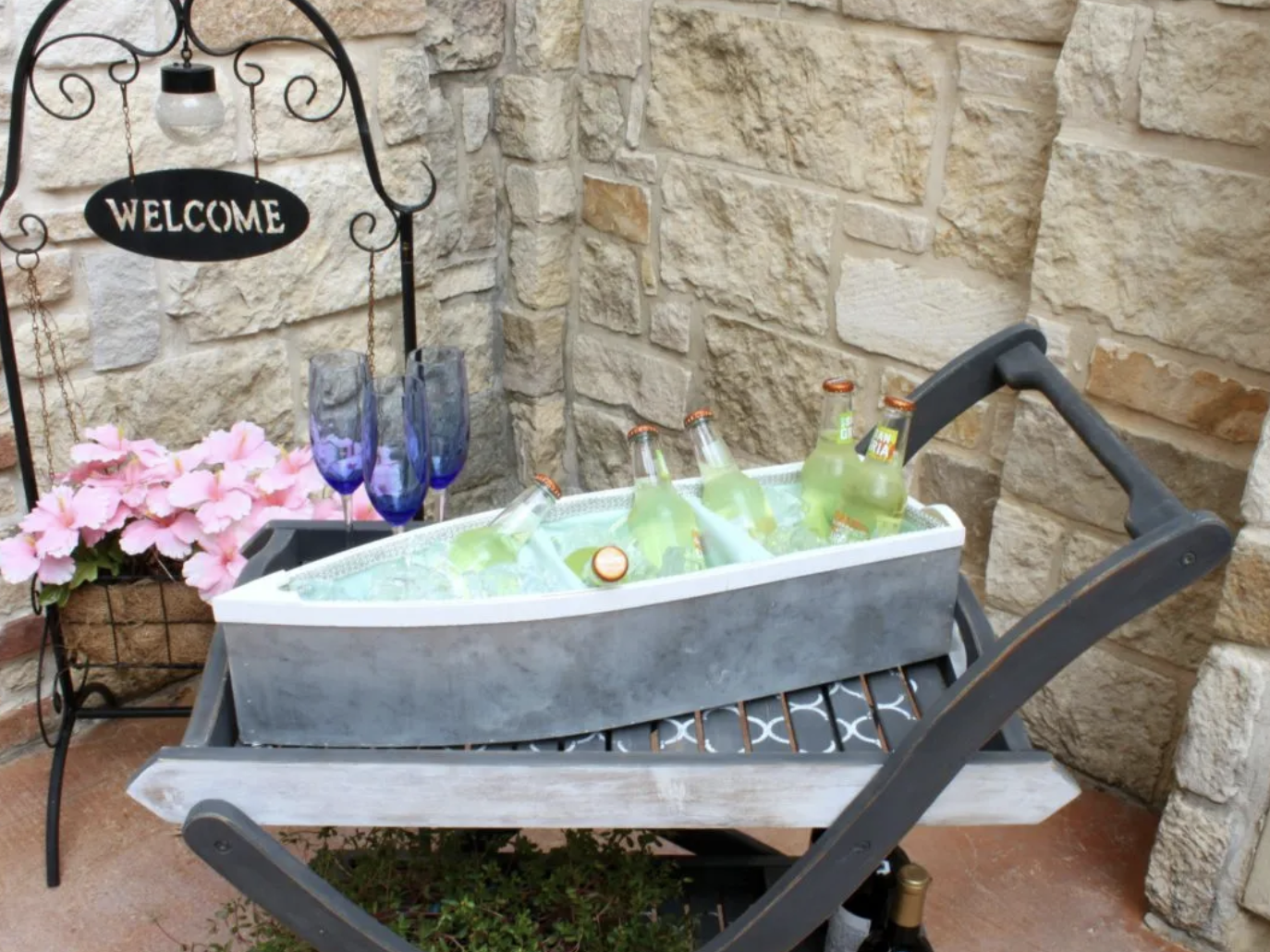 For another fun twist on the summer cooler idea, use Solarize instead of Utility Foam to turn almost anything into a cooler! I used a wood boat shelf, but solarize is so easy to cut and sew that it can be used in a variety of different spaces. Solarize helps keep cold things cold, so it's the perfect insulator for DIY drink coolers, and the craft pack gives you just the right amount for projects like this one.
Summers are for adventures and picnics! Head outside with your crew to enjoy a meal al fresco. This colorful picnic blanket is both comfy and pic worthy! This blanket will roll up neatly, making it perfect for travel. It's also great for picnics, festivals, concerts, and any outdoor summer event.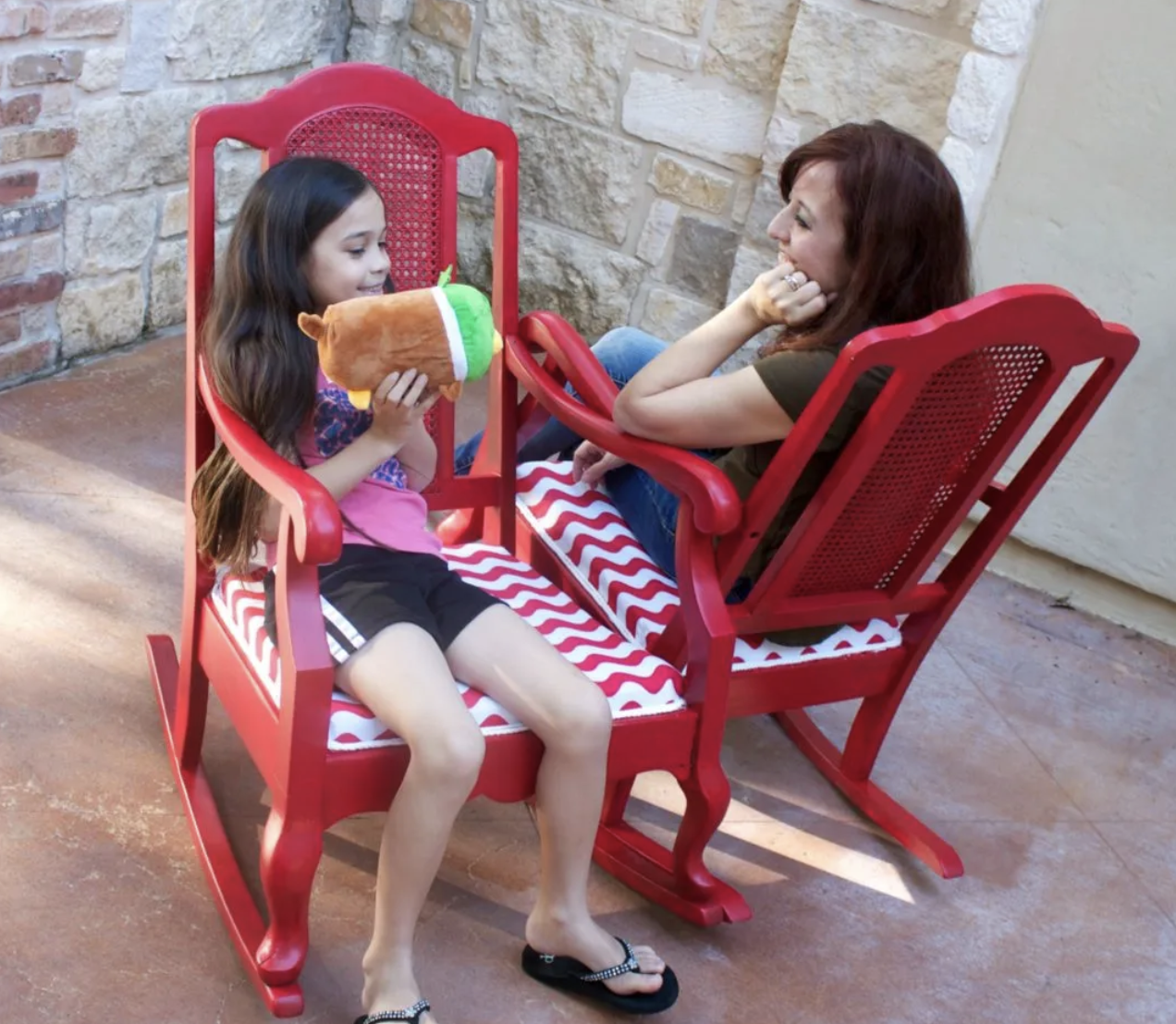 Telling stories and watching fireflies on the porch is one of my most treasured summer memories. Revamp two wood rockers to create a unique face-to-face double rocker that encourages conversation and time spent together. Super comfy cushion foam is perfect for transforming a stiff wood seat into something you'll want to sit in all summer long.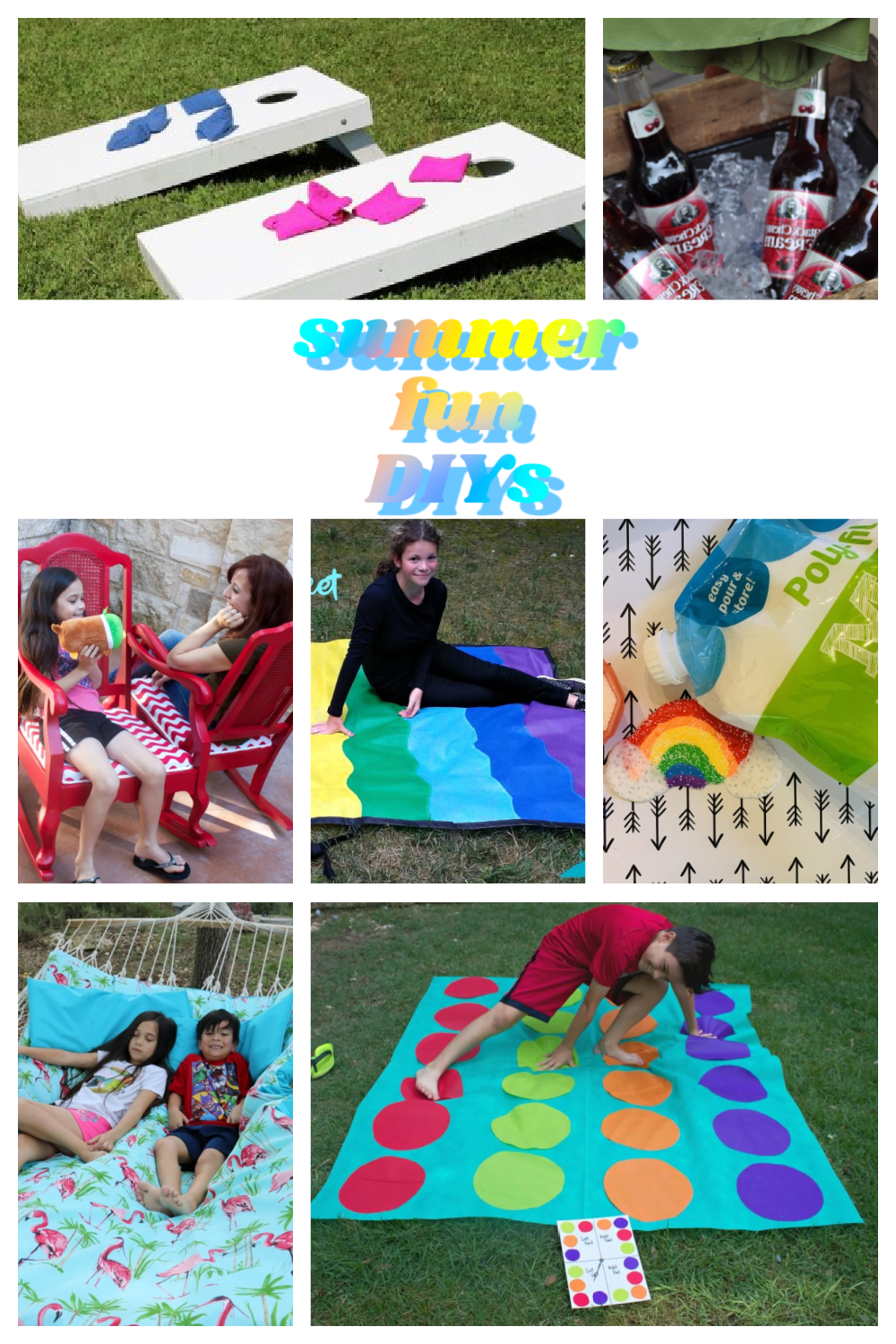 Create memories that will last long after summer has ended with these fun DIY projects. Don't forget to share your finished project and tag us on social media! We love to see how you put Fairfield World at the heart of your projects!