Sewing and crafting is a fantastic way to keep kids entertained and occupied, all while teaching them valuable skills! Make time this Easter to share the joy of making with the young people in your life. This list of Easter crafts to make with kids will help you plan your fun!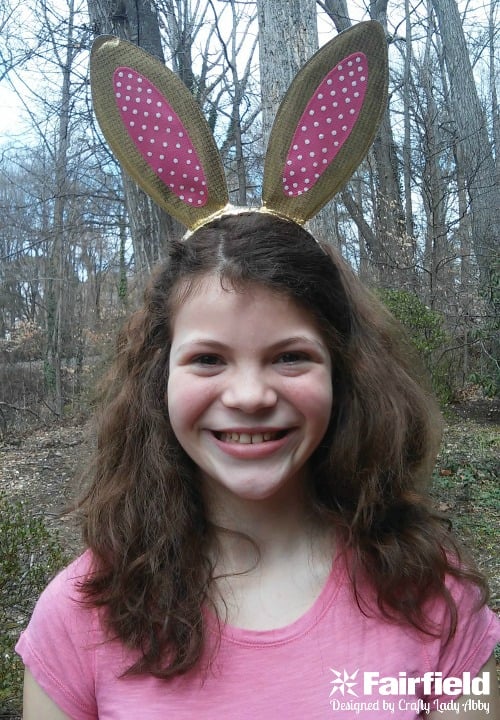 Spring celebrations call for lots of bunnies, and kids can dress up like their favorite fluffy Easter friend with this project. This tutorial combines Bubble Gum Oly-Fun with gold metallic Oly-Fun fabric, to create cheerful ears. As an alternative to sewing, use fabric glue with kids who aren't ready to sew yet. These bunny ears won't flop thanks to a piece of Stiffen Two-Sided Interfacing tucked between the layers!
These sweet "chocolate" eggs look good enough to eat! This project is a great way to introduce kids to beginner embroidery stitches. Bamboo felt works perfectly with this project, and a bit of Poly-Fil stuffing gives them just the right amount of filler to fluff them up.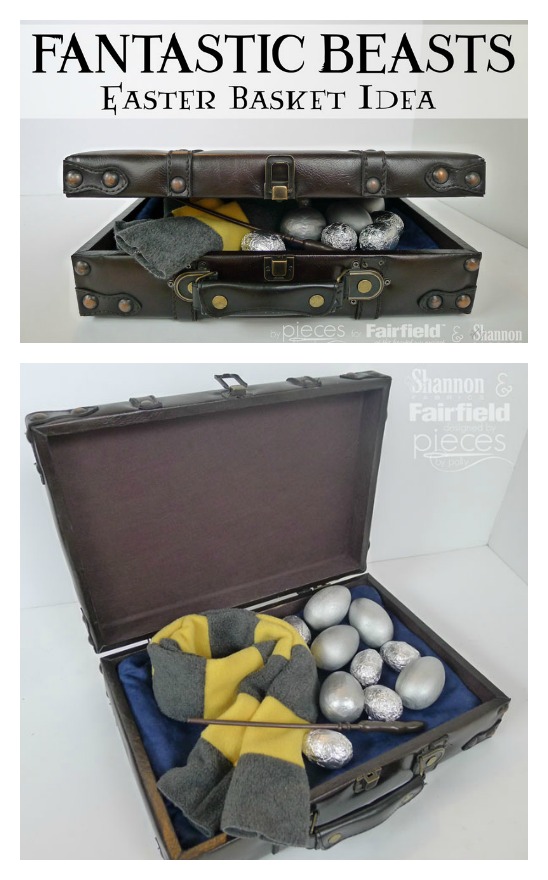 Thanks to the recent release of the new wizarding game, all things Harry Potter are very popular again! Let kids channel their inner Newt Scamander and craft a Fantastic Beasts basket to house their Easter eggs and other goodies in! This project is easy enough for most kids to make with a little assistance. Project Foam helps bring this project to life.
The Bouncy Bouclé Crochet Bunny is a cuddly, floppy amigurumi rabbit that is incredibly huggable! Kids who know how to crochet will enjoy making this fuzzy little friend. The coarse texture of the Fairfield Poly-Fil Crafter's Choice Dry Polyester Packing Fiber Fill makes it easier to stuff into the bouclé yarn without getting stray fibers caught in your seams.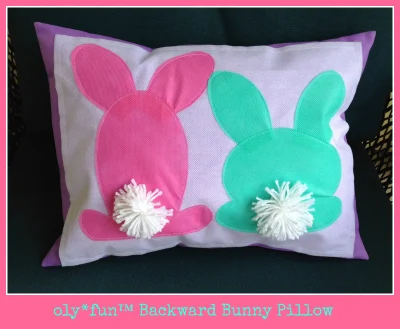 Are these bunnies shy, or maybe just looking for eggs? This simple silhouette makes this a great beginner pillow project for kids. And who can resist that fuzzy pom pom tail? If you want to make the project even simpler, use pre-made pillow covers and fabric glue to turn this into a no sew project. Don't forget to grab the perfect pillow insert to stuff the DIY bunny pillow with!
This cute Easter bunny hat is a decorative centerpiece, but you can easily adapt the idea to turn it into a fun hat for kids to wear to Easter egg hunts! This craft is a no sew project, thanks to Oly-Fun fabric. The hat and ears stay perky and don't collapse when you use Support Foam Stabilizer.
Gnomes come in all shapes and sizes…but I've never seen a sock bunny gnome till now! This is an adorable project that is sure to bring lots of giggles to the kids making them. This easy to make project uses a recycled water bottle (the same thing used to make Poly-Fil!) filled with Poly-Pellets to keep the sock bunny gnomes standing tall.
This cute banner DIY is a great project for groups to make! Kids can create their own designs on fabric by using stencils with fabric paint to make their own unique bunny. After the bunnies are filled with a pinch of Poly-Fil they can be strung together to create a colorful banner for Easter.
This classic project is great for kids of all ages! They can have fun decorating and personalizing their sock bunny as much as they like. For best results, always fill your weighted projects (like this one) with Poly-Pellets instead of rice. Poly-Pellets are round, with no sharp points to worry about, and won't ever get musty.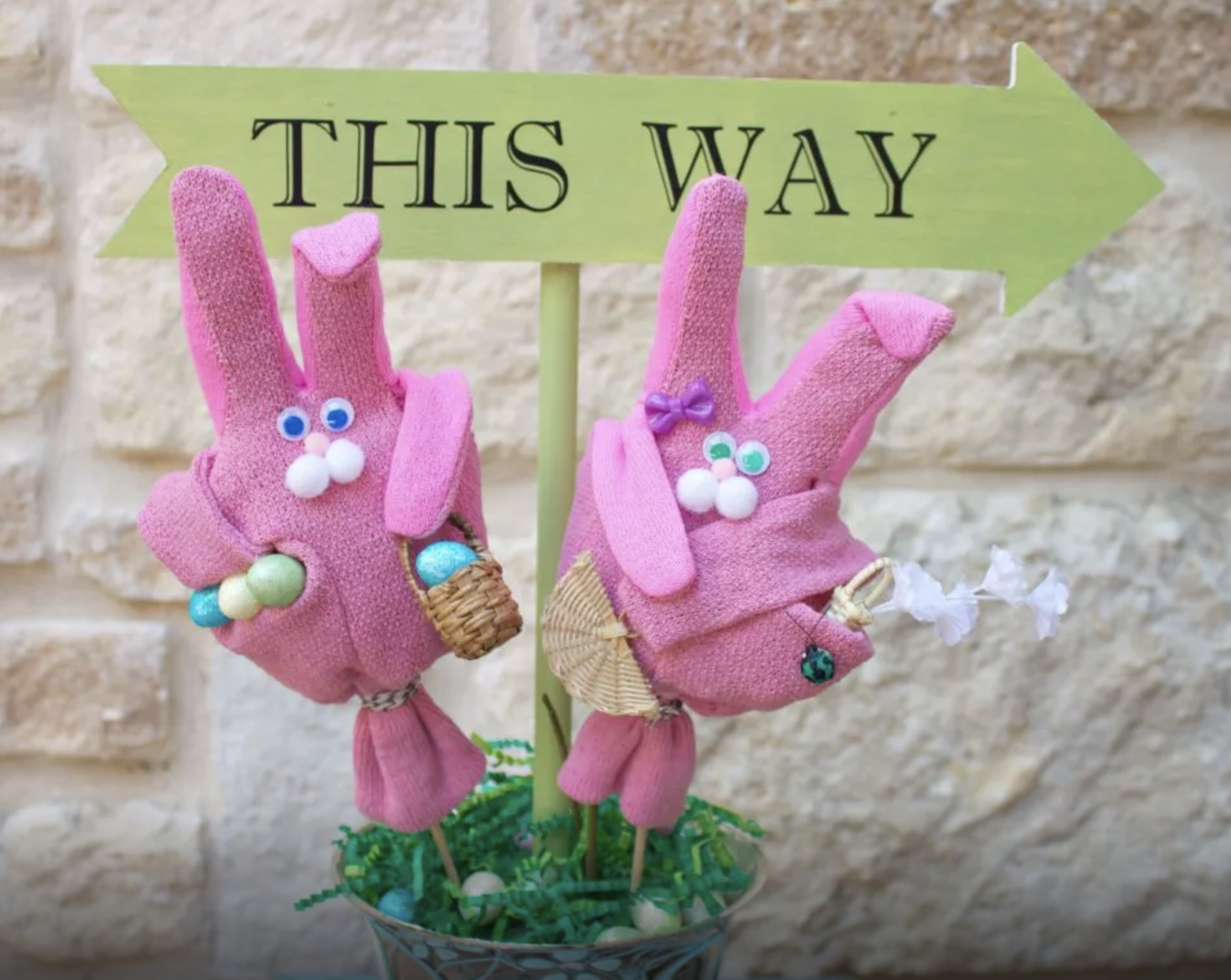 Kids can craft adorable bunnies by using garden gloves instead of socks! Since you can embellish them in lots of different ways, each bunny will be unique. Poly-Fil is at the heart of this project.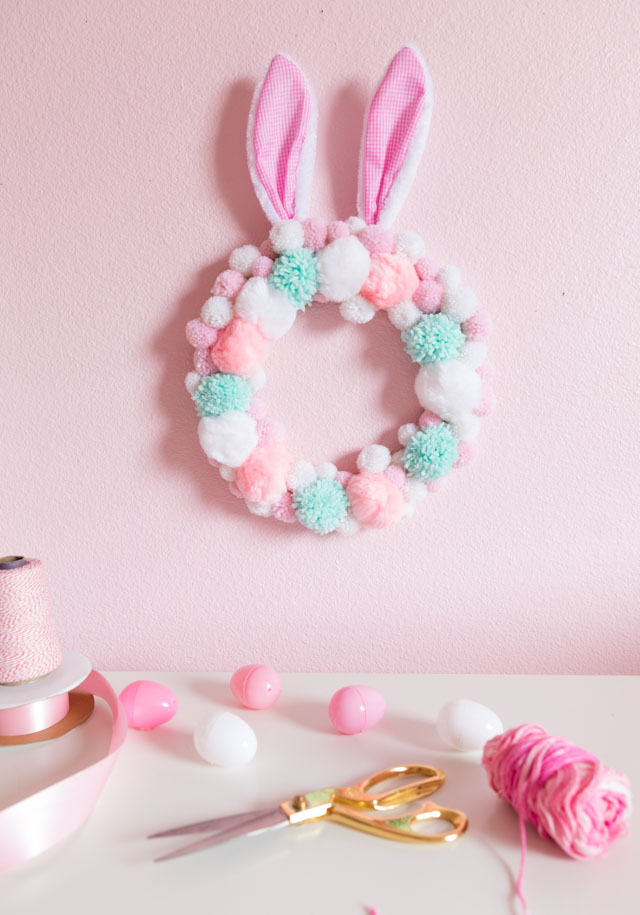 Here's another project that's great for a large group to craft together. You can buy pom poms or make your own. Use the bunny ear tutorial shown above to make the ears for this adorable wreath project, or purchase a pair. This craft is easy to make and will be fun to display year after year!
This fuzzy bunny is made using recyclables and items you might already have around the house! This cute cotton ball bunny container can hold easter eggs, candy, or even flowers. Instead of cotton balls you could also use Poly-Fil to create the fluffy bunny face!
Peeps aren't just for kids! Help children create sweet little Easter crafts treats for their furry friends. This adorable tutorial is for Easter bunny Peeps catnip toys, but you could use Poly-Fil instead to turn these into mini plushies if you prefer.
There are a few ways you can make this project work with kids: let them sew the bags, or pre-sew them and let kids decorate the face and body! Either way, this sweet sewn project will become a cherished Easter keepsake! The right interfacing can give this project just the right amount of structure and support, too.
Every bunny needs a carrot, and this cute softie tutorial is a great one for beginners! Kids can paint or draw a face on the felt carrot pattern, then bring it to life with Poly-Fil fiber fill stuffing!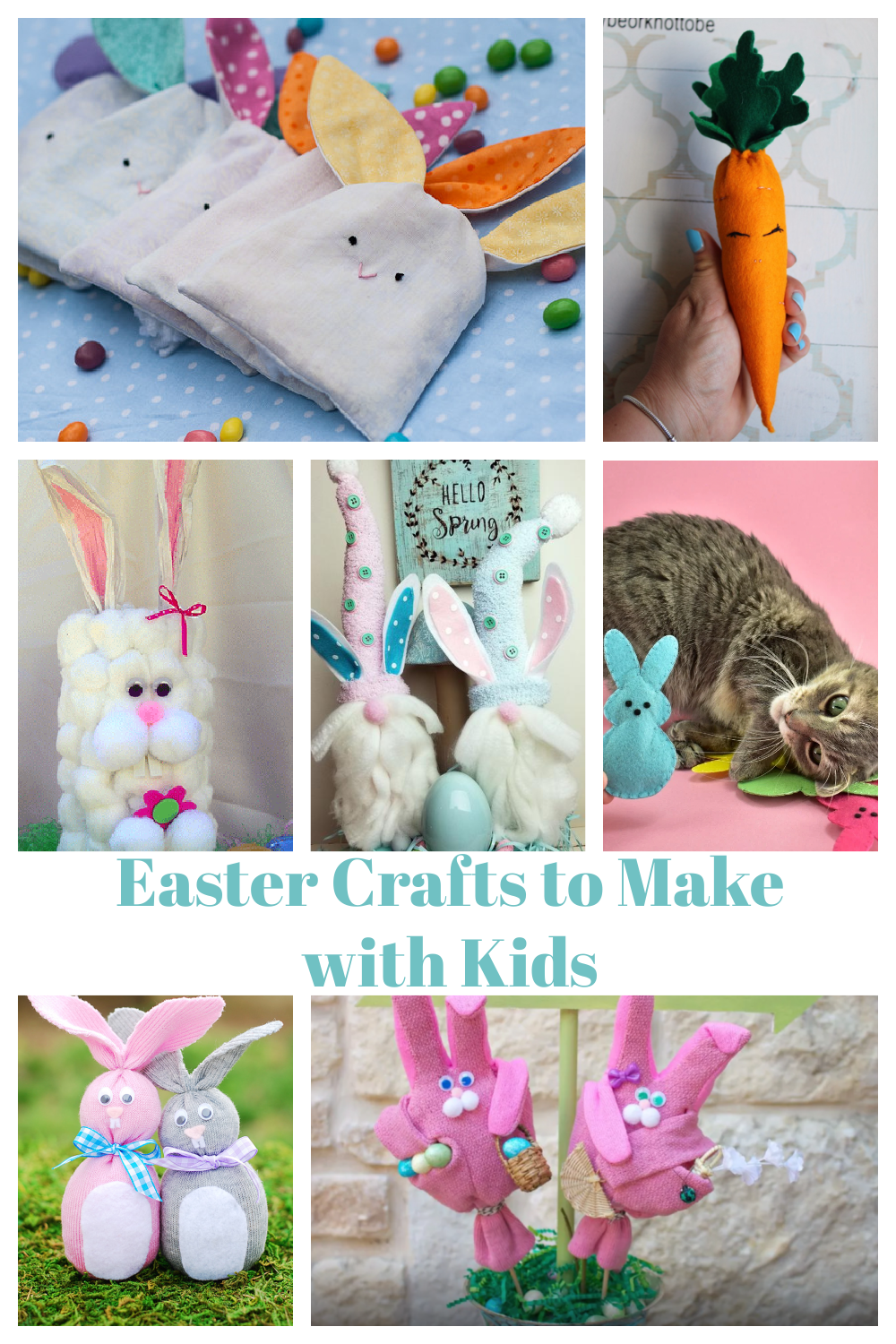 We hope that you and your loved ones enjoy these Easter crafts! Be sure to follow Fairfield World on social media for more fun crafting ideas to make this spring.