School's out for summer, and it's the perfect time for kids to learn a new hobby. I don't have to tell you that knowing how to sew is so much more than a skill! It's also a fun hobby, a great stress reliever, and a way to express yourself creatively. We've created an easy to follow guide (including some fun pledges to make) to help you teach your child how to sew. Once you've got the basics in place, here are some fun sewing projects for kids to help you get started this summer!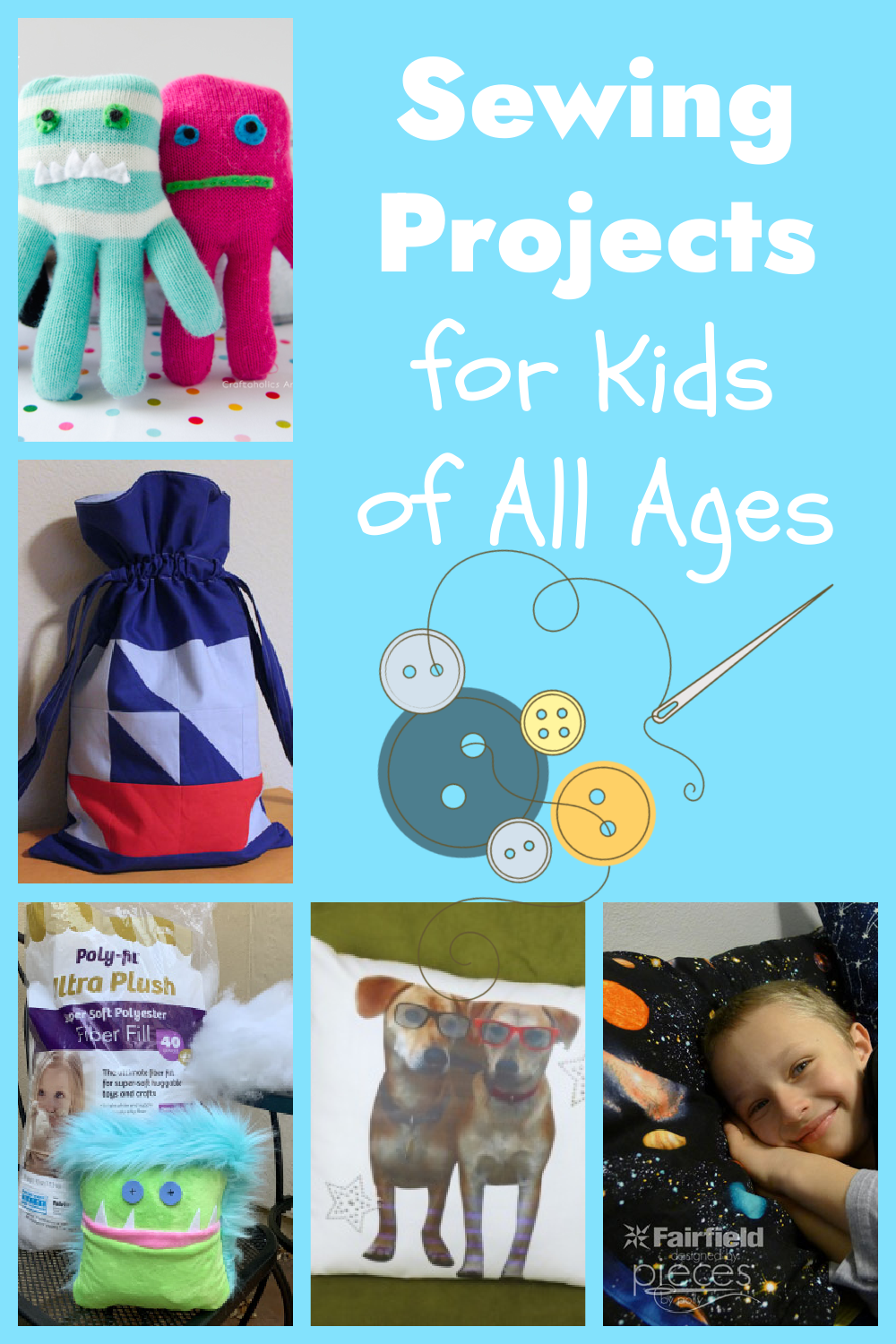 Preschool Age Sewing Projects
Lacing cards are the perfect beginner project for very young kids. You can use foam sheets or recycle cardboard to make your own. In addition to helping young kids improve their fine motor skills, lacing cards help them master the up and down pattern needed for hand sewing. Making Danish has a great tutorial with lots of ideas for how to make homemade lacing cards.
For kids who are ready to take on sewing, adding large buttons to items is a fun way to get started. Use large eye plastic sewing needles so little ones can practice without the fear of pricking their fingers. Give the child burlap and a threaded plastic needle, and show them how to sew colorful plastic buttons onto it. You could use this technique to create art! While this project has the buttons glued on, your little one could sew them on instead to create a colorful garden or to spell their name.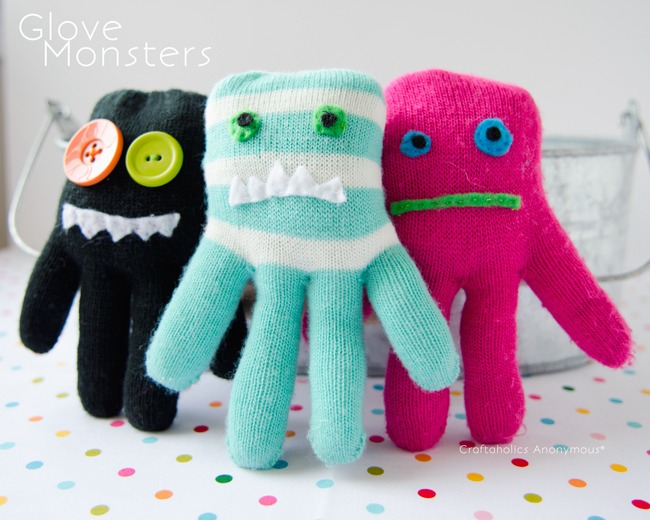 Glove monsters are another adorable sewing project that kids will love! You can recycle old winter gloves by showing kids how to sew on buttons to create cute monster friends. Craftaholics Anonymous shows you how to make this beginner sewing project with kids. Fairfield World's 2 ounce bags of Quick Craft Poly-Fil® Fiber Fill are perfect for little projects like this one!
Beginner Sewists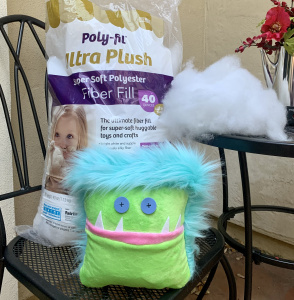 Kids with more developed fine motor skills will be ready to take on projects using a thread and needle. You can also introduce them to a sewing machine with some of these projects! This worry monster pillow project is great for beginners, because it involves a lot of straight lines. Not only will kids be tickled to make their own pillow, but they'll also have a place where they can tuck their worries away at night.
Bumps and bruises are a normal part of childhood, and this project helps kids create their own solution to this problem! Boo-boo bags are simple to make, so new sewists can make some to keep and more to give away to friends. This Little Miggy has a kid-friendly tutorial that shows exactly how boo-boo bags work and how to sew your own.
A pillowcase is another easy to make project that beginners will enjoy! They can choose their favorite character or team fabric, or pick a pattern that matches their room. They'll be proud to create something that they can enjoy every time they rest. We've got a pillow tutorial on our site that you can follow, and if you want to sew along you can add Shield Interlining like we did! This makes the pillow case life-proof (and saves your pillows!)
Sewing Projects for Tweens and Teens
These sewing projects for kids are great for all ages, but I think tweens and teens who want to learn how to sew will really find them appealing! Pajama pants are always in style (ever noticed how many teens wear them out of the house?) Kids can really show their style with handmade pajama pants in a fabric that showcases their interests. Life Sew Savory has a free PDF pattern for pajama pants in all sizes, so learners can make them for everyone in the family if they want to!
For a fun twist on pillow making, customize the fabric with photos of pets before sewing! My kids and I made these pet pillows years ago, and they still cherish them. Kids who don't have pets could use other photos and images on their pillows instead. The possibilities are endless!
Drawstring bags can hold so many things: laundry, swimsuits, athletic gear, etc. Kids can make their bag stand out from the rest by sewing their own. Choose a fabric that matches school colors, or go for a print that features a favorite movie or character. This quilt block drawstring bag is a good project for those who want a challenge, or take out the quilt block to make a simple drawstring bag.
While I've listed these ideas as sewing projects for kids, they're also fun for sewists of all ages to make! I always enjoy sewing alongside my kids and crafting memories together as we make something. Which project will you and your family make first?