A halloween costume is a fun thing to make. Need some last minute Halloween ideas? You are probably starting to think about Halloween costume ideas since the deadline is near. The stores are down to bare bones now so it is time to get creative. No worries though because here are 24 last minute Halloween costume ideas to inspire you!  There is a tutorial for each costume.   You do not have to worry about making a supply list – the designers have made the list for you.  Halloween costumes are more fun when you make your own.  You can be creepy, cool, mysterious or funny.  We even have costumes for your pets! Let them in on the action.
Many of these costumes are so easy to make and require almost no sewing. That means they are perfect for last minute costumes! You can find Oly*Fun in most major craft stores and stores with craft and sewing departments, online in our store, online at Amazon and a large variety of fabric and craft stores online.
Instructions for last minute Halloween costume ideas: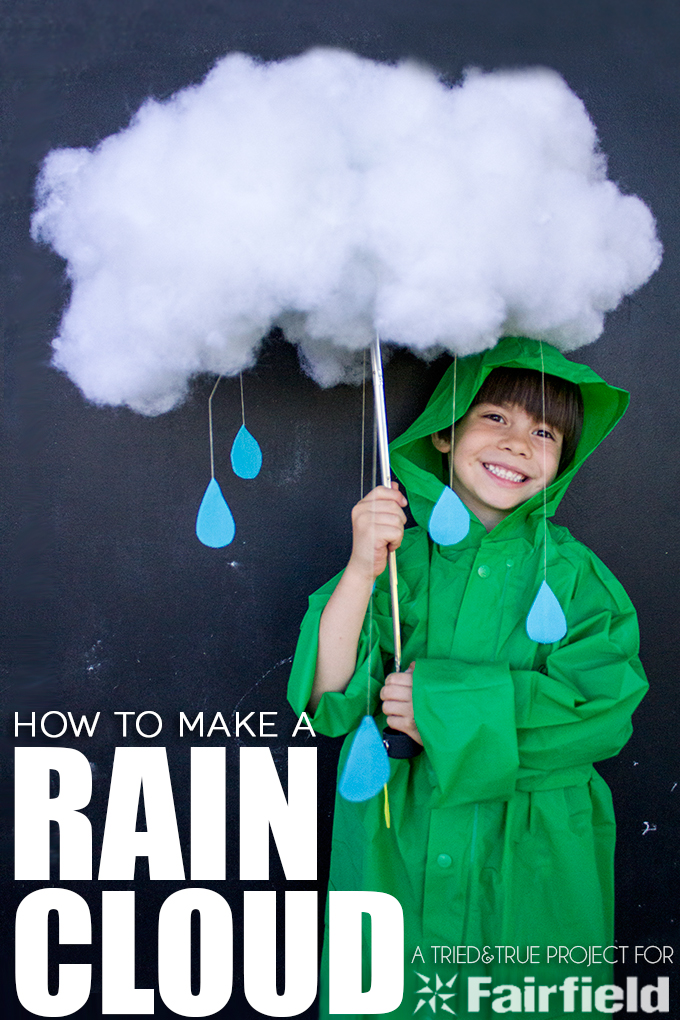 Homemade Alice in Wonderland Costume
Woodland Faires Couples Costume
One of the great bonuses of these costumes: you won't see a bunch of twins walking around your neighborhood or party.  If you like to decorate your home you can try these fun ideas. And you will need a little something to carry all the candy.
If you like to dress your pets up for Halloween we have you covered there too!
No Sew Doggie Halloween Costume
Ruffled Dog Collar
Instructions for Last minute Halloween Home Decor ideas:
This one you might want to make before Halloween or make it now for next year
A Halloween Count Down Calendar
Flamingo Chronicals has adorable Mummy Mason Jars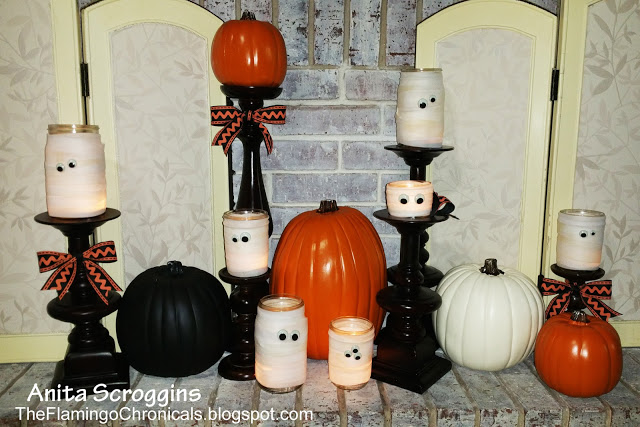 Color abounds in the Dia de los Muertos wreath made by  Michelle.
Get the kids involved in decorating too.
Make a Halloween sign for inside or outside with Olyfun.
Decorate your door, mailbox or even your trunk with the Stuffed Witch boots by Lorine.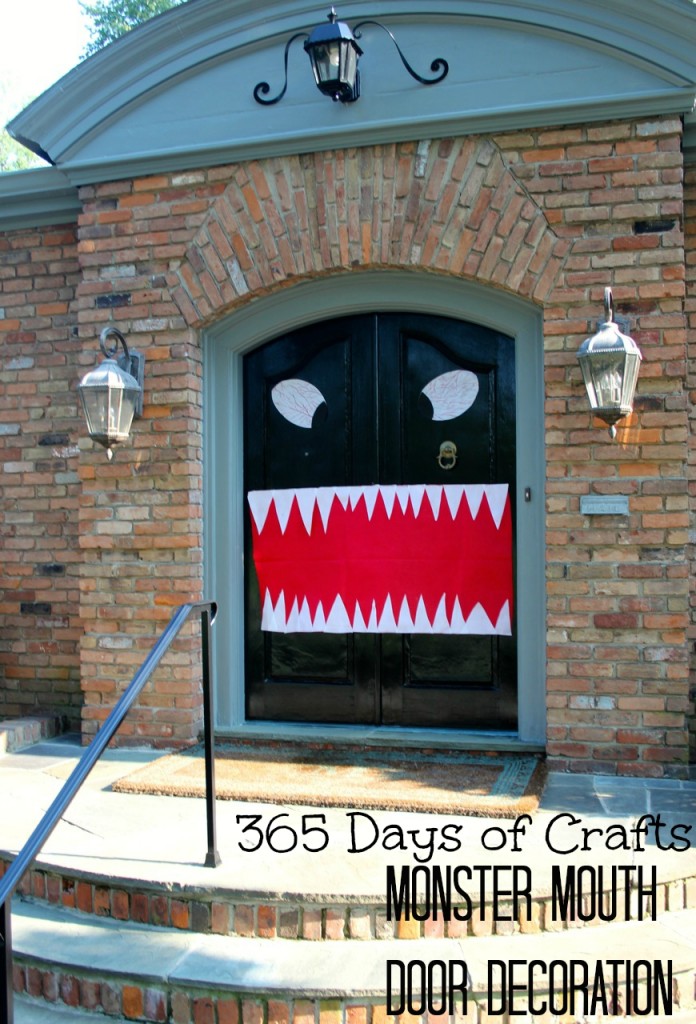 Niki turned her door into a Monster Mouth and you can do the same for your front door.
How to make other great Halloween decorating ideas that are fast and easy.
Ruffled Candy Corn Wall Hanging
Vintage Inspired Party Tassels
Quilted Halloween Pillow Covers
Mr. & Mrs. Frankenstein Pillows