Another school year has flown by! Before your kids say goodbye to their teachers and schoolmates for the summer, use your sewing and crafting skills to let the adults on campus know how much they are appreciated. This list of handmade educator gifts will help you make something special for everyone at the school!
Handmade Gifts For Teachers
Personalized Tote Bag
Teachers are always hauling lots of stuff around, and that doesn't change in the summer! Professional development, summer school, and more are made easier with a tote bag. You could purchase one to decorate, or make your own tote bag using sturdy fabric paired with Stiffen One Sided Fusible Interfacing. Then add a cute tag, like the free printable from Delightfully Noted.
Teachers are obviously big readers, and this clever gift will help make sure that your favorite educator will always have a pencil handy when they are reading. You could always add a little Stiffen Double Sided Fusible Interfacing between the fabric pieces to give this gift some added stability and shape, so pencil tips won't get broken!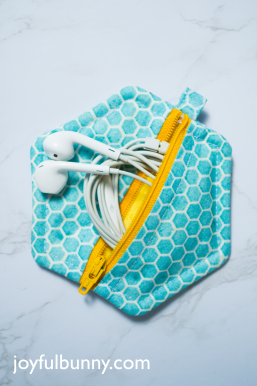 This thoughtful handmade educator gift will keep the teacher's earbuds from disappearing in their tote bag! Use Shield Liner Fabric with this project to keep dust, moisture, and allergens at bay.
Gifts to Make for Teacher Aides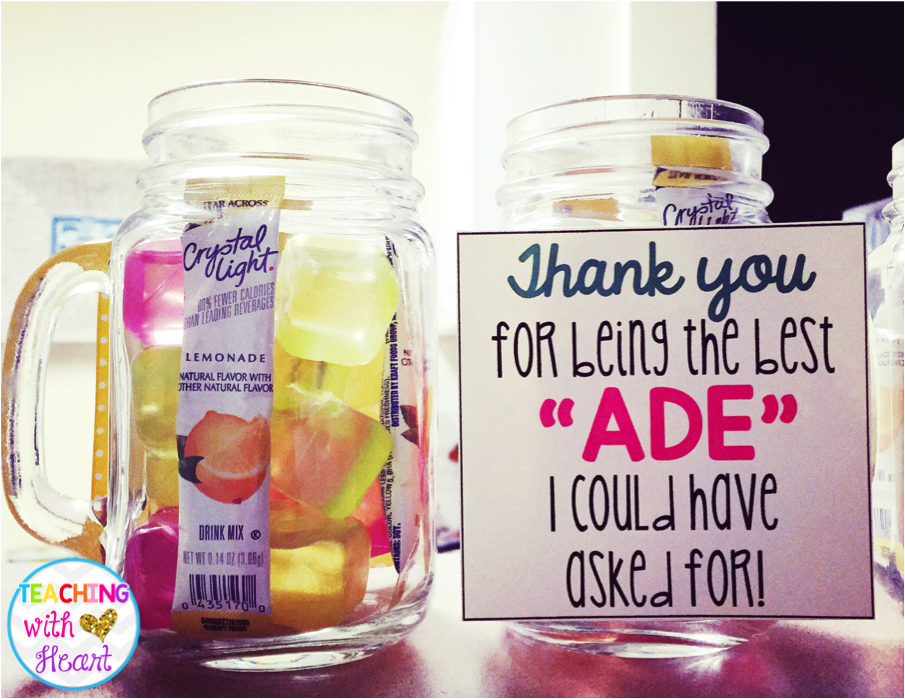 Paraprofessional "Ade" Gift and Tag
Some people call them teacher aides, and others call them paraprofessionals. You might also know them as "life savers". Schools just wouldn't be as effective without the wonderful men and women who help fill in the gaps and provide support with a smile! This sweet gift idea thanks an "aide" with a refreshing lemon"ade" themed gift, complete with a free printable tag to add to it.
Here's another cute play on words, this time with a donut theme. Treat your favorite teacher aide to a sweet donut treat. If you're worried about sending a glass jar to school, substitute the mason jar with a handmade donut tote bag and slide the gift card in that instead.
Inspirational Quote Frame
A framed message is a thoughtful gift that any paraprofessional will treasure. The project idea at Simplify Create Inspire includes several quotes and phrases you can use with your handmade educator gift.
DIY Gifts for Bus Drivers
Bus drivers do so much more than move kids from home to school and back again! They are often the first smiling face a child sees when they start their school day. Show them that you care and remember them by making this thoughtful keychain gift. Use a little felt and a bit of Poly-Fil to create an adorable mini school bus key chain they will love!
How cute is this plush little school bus? Any bus driver would love to have this adorable amigurumi school bus to display on their dash. Quick Craft Poly-Fil Fiber Fill is perfect for this project!
Is your bus driver an angel? You can use this machine embroidery design purchase to decorate a towel, handkerchief, or any other gift! Stabilize Interfacing is a great option for all your embroidery and appliqué projects because it makes a stronger base and gives needed support to lightweight fabrics.
Handmade Gifts for Principals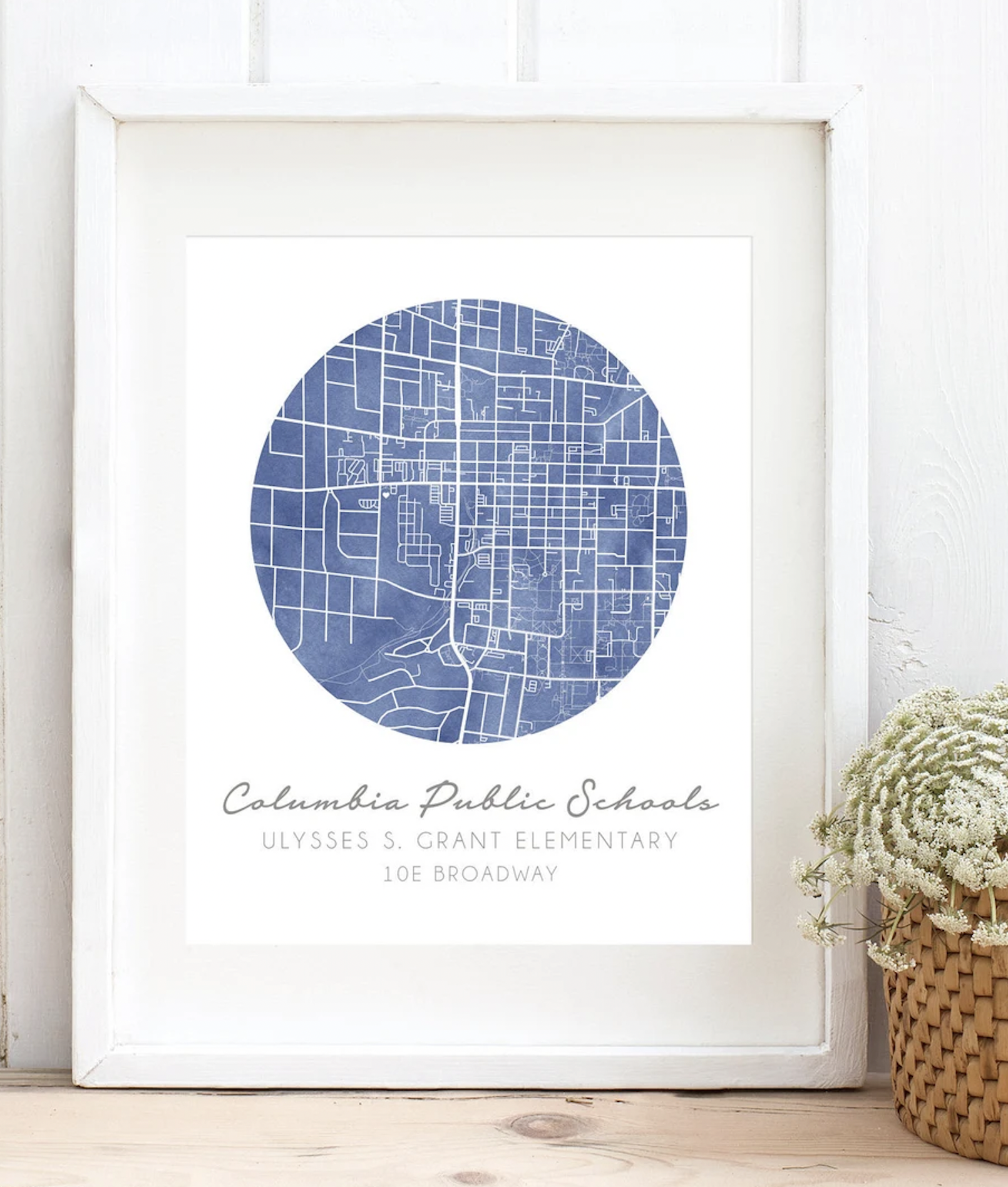 School Map Artwork
Principals have a very tough job and deserve our thanks after a long school year! A framed gift with a map or photo of the school is both beautiful and thoughtful. Find a map online, edit it creatively, and then frame it to create a lovely handmade gift for educators.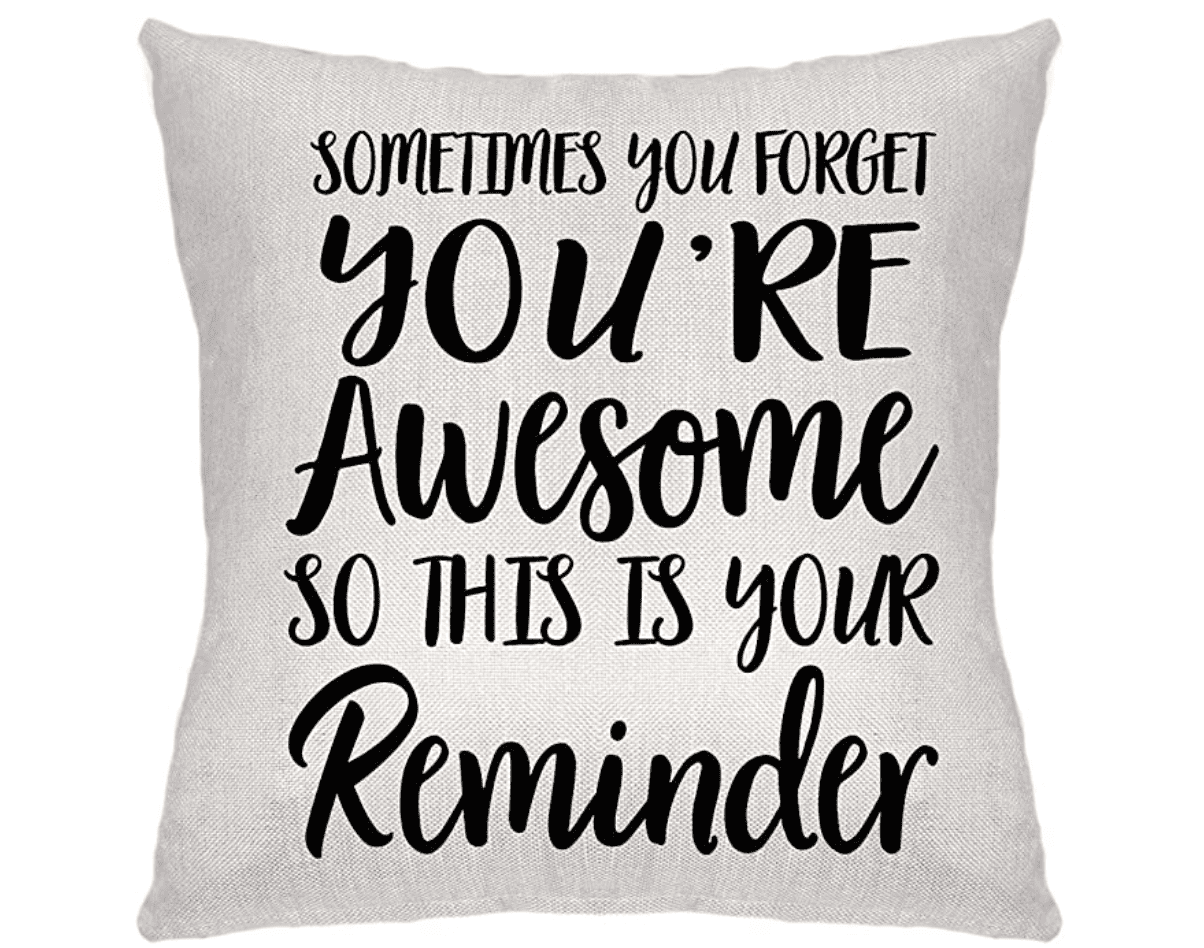 Office Pillow
No one can ever have too many pillows! Add some color, humor, or inspiration to the principal's office with the gift of a pillow. You can make your own pillow, too, by following any of these tutorials: Giant Candy Pillow DIY, Glue Resist Tie Dye Pillow DIY, Recycled Remnant Pillows, or Easy-Sew Floor Pillow with Ties.
Any school administrator would love a handmade case for their eye glasses or sun glasses! Not only will this keep their belongings safe, it will make them hard to lose!
Thoughtful DIY Gifts for School Nurses and Counselors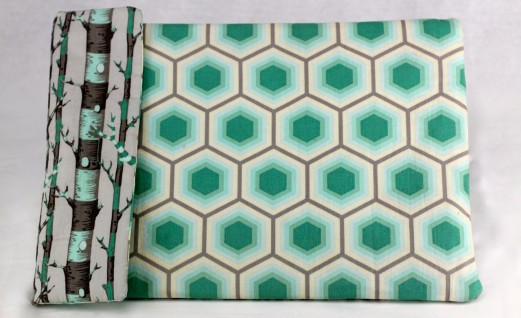 Depending on your learner's needs, you might be on a first name basis with the campus nurse, counselor, or other professional staff! A handmade padded laptop case would make a beautiful gift. They will think of you every time they use this thoughtful  handmade educator gift.
Any school nurse would be delighted to receive this adorable crochet nurse doll! You can choose yarn in colors that match your school nurse's hair, skin, and uniform colors. Poly-Fil comes in two color options, light and dark, so you can choose the right fiber fill for your project.
Counselor Survival Kit
School counselors rarely get the whole summer off, especially at the secondary level. They'll be busy making schedules, graduation plans, and more all summer long. Help them get through those long days with a cute survival kit. You can make a small bag and fill it with their favorite snacks and gift cards!
These handmade educator gifts will help you show your gratitude to many different people on the school campus! For more fun gifts to make for educators, check out our list of  DIY Teacher Gifts from the Heart.