Let's make some sweet home decor for Valentine's Day! These giant candy pillows are perfect for decorating a bedroom, living room, or playroom with. They'd also make fun party decor. This is a quick, fun project that is perfect for beginner sewists.
I used large 20 inch neck roll pillows to make candy inspired pillows. To make sure that the fabric ends stayed super soft while keeping their shape I used Support Soft Foam Stabilizer. Support is a wonderful alternative to batting when you need to create a supportive shape that can withstand wear and washing. I love how easy it is to sew, and it gives my projects the right amount of support without being heavy or stiff. It was exactly what I needed to make my pillows look like giant pieces of candy.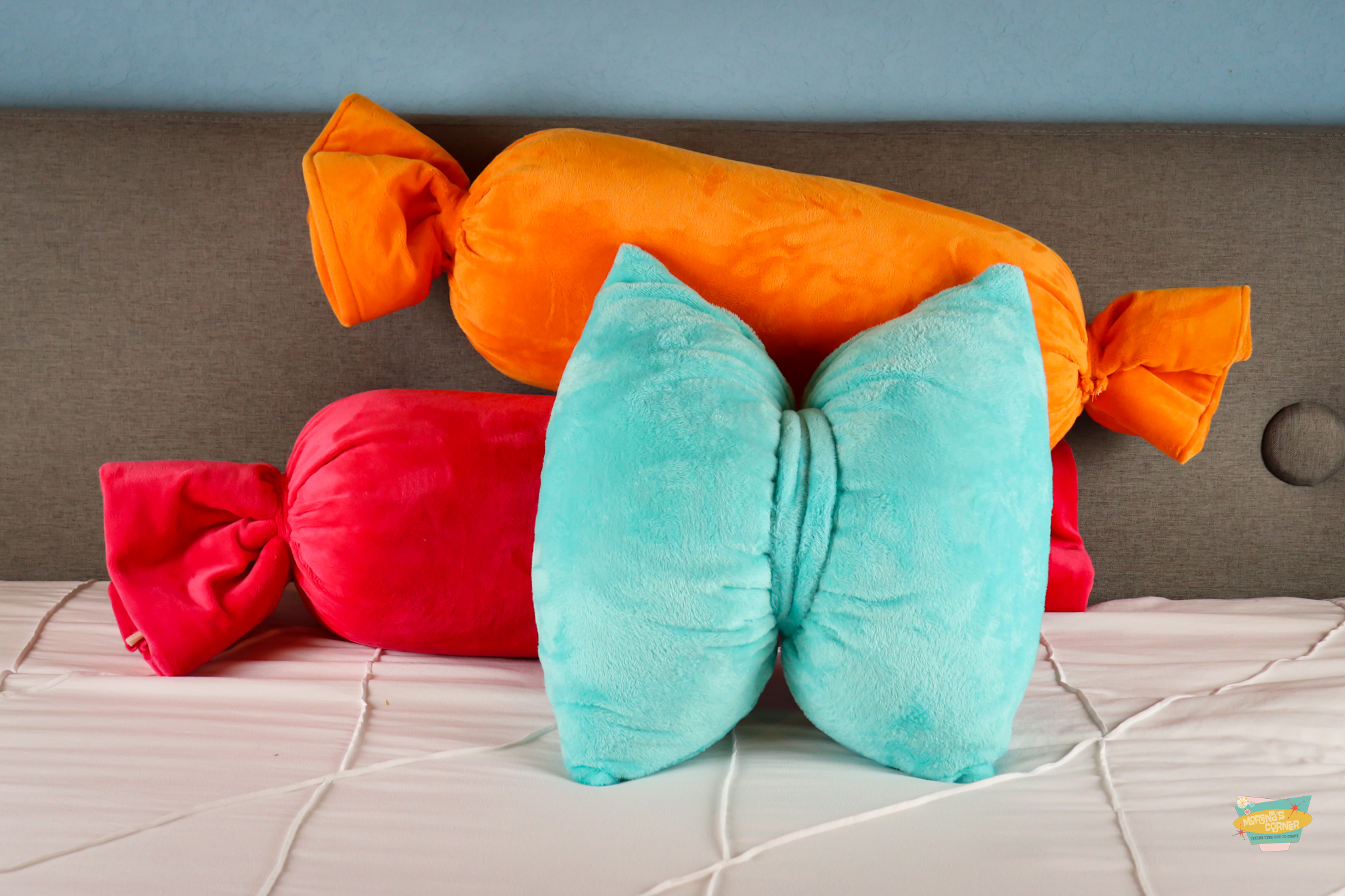 Giant Candy Pillow Supplies
Cuddle Fabric in bright colors
Velcro
I've created a very short video tutorial that shows how easy it is to make this sweet project! Here is a brief summary of the steps you'll take to make your own giant candy pillows:
Cut the fabric into a 52″ by 30″ rectange.
Cut the Support Soft Foam Stabilizer into two 6 inch by 29 inch pieces.
With the wrong side of the fabric up, place the Soft Foam Stabilizer on both ends of the fabric. Fold the fabric and stabilizer over so that it's covered, and sew the edges together.
Once the ends are completed, create a tube by folding the fabric with the right side out. The stabilizer will be on each end. Sew the unfinished edge to create a tube.
Flip the tube inside out and slide the neck roll pillow inside. Position the pillow so it is in the fabric section in the middle, with the Soft Foam Stabilizer sections on each end.
Cut a piece of fabric that is 8 inches long and 3 inches wide. Sew the edges together to make a ribbon. Sew the velcro onto each end. Repeat to make on "ribbon" for each end of the roll.
Gather the fabric ends of the rolls and pinch them together. Use the velcro ribbon to hold the ends in place.
Arrange the Soft Foam Stabilizer fabric ends to create puffy ends for the "candy".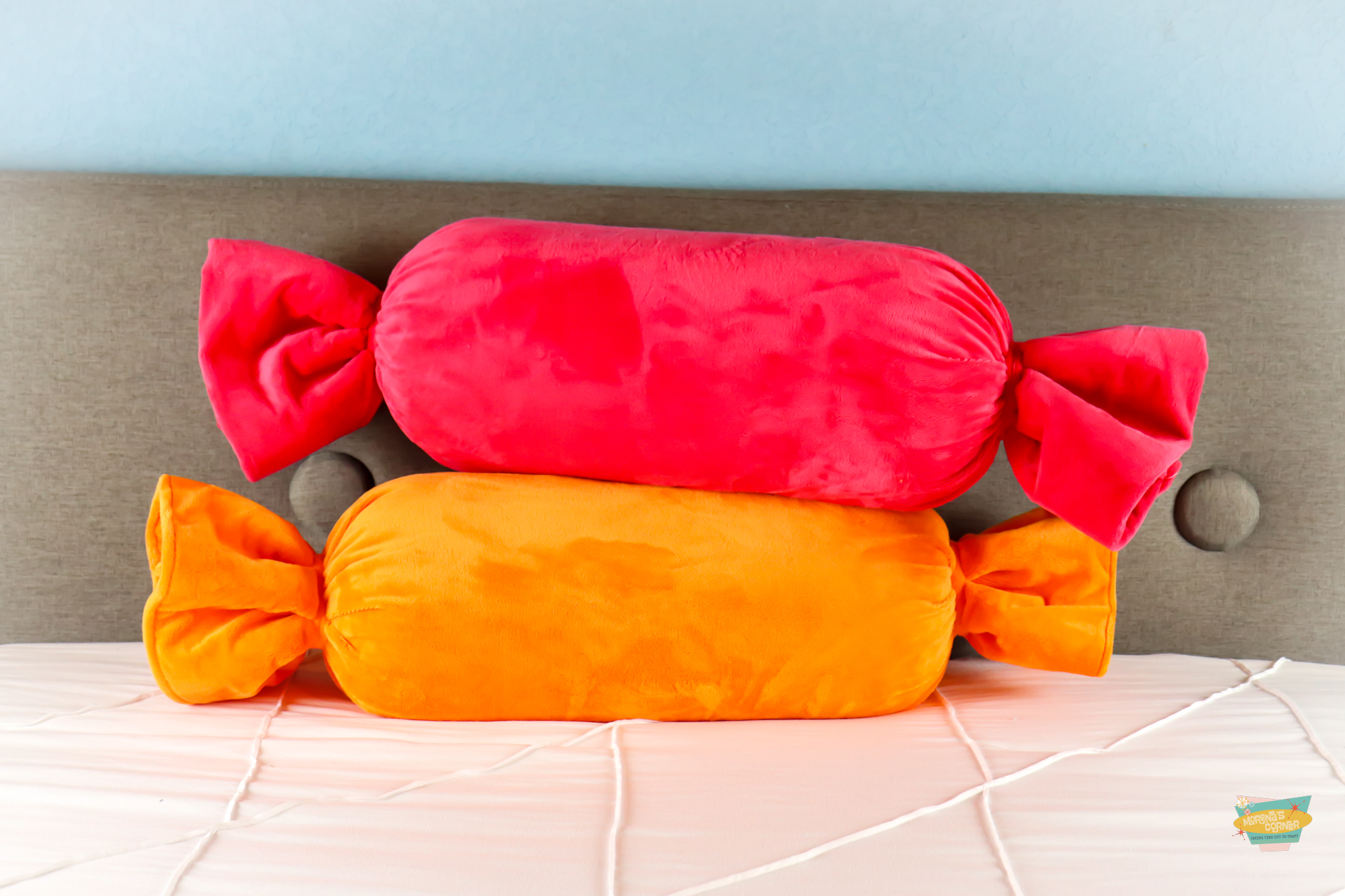 The giant candy pillows are ridiculously soft and a lot of fun to lounge on. Everyone will be fighting over this "candy"!