The upcoming holidays mean lots of down time with the kids at home. Between Thanksgiving Break and Winter Break, kids are looking forward to at least three weeks of no school. This is the perfect opportunity to occupy their hands and minds with crafts! Whether you're a parent or whether you're running grandma camp, these holiday boredom busters will keep everyone busy and entertained.
The longer break gives you the perfect opportunity to introduce kids and teens to sewing, no matter how old they are. Start with the sewing pledge, then jump into the various suggested activities for young sewists of all ages. Small children can start out with lacing cards, while older kids will be ready to start learning how to use a sewing machine.
This is a project that you can make for kids to keep them busy on road trips or whenever they have to wait for long periods of time. Gather up all those party favors, vending machine toys, and other discarded knick knacks to repurpose for this project. Instead of rice, fill these I-spy bags with Poly-Pellets so it looks like snow or tiny shiny pebbles. Make a variety of different bags with different objects inside so that kids will have lots of items to search for!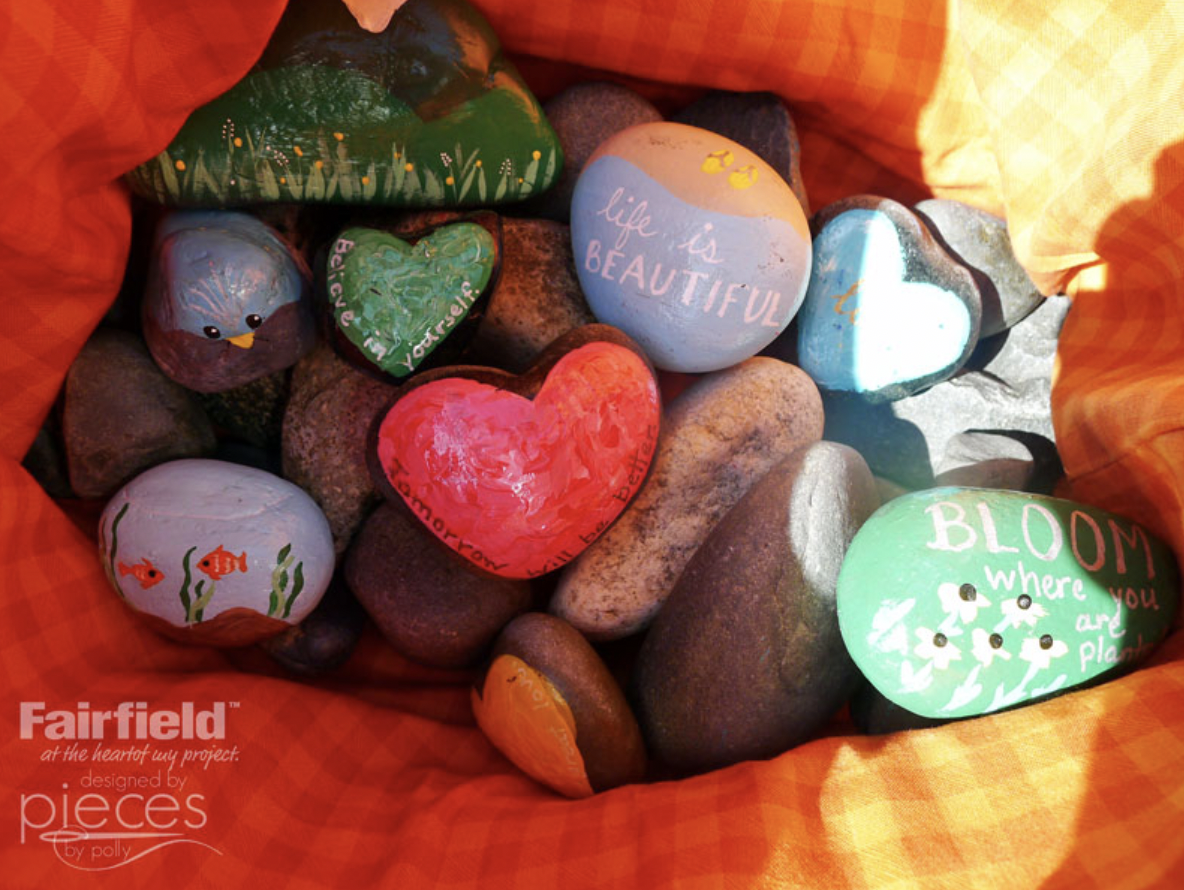 Painted rocks are a fantastic way to keep kids busy while giving them the opportunity to spread joy in their neighborhood community. You can purchase rocks, but a scavenger hunt to find rocks to paint will help extend the fun! After kids find and wash their rocks, give them a variety of kid-friendly paints or paint markers so they can exercise their creativity! While they paint, you could stitch up a few of the tote bags in the linked tutorial so they can carry and distribute their mini works of art.
Make giant, nearly indestructible snowflakes with Oly-Fun fabric! Paper snowflakes are fun but tend to be small and rip easily. Oly-Fun Fabric is a non-fraying fabric that cuts like paper. Teach kids how to make snowflakes so they can bring winter fun indoors! They can then decorate the windows with their handmade snowflakes.
Kids love plushies, so why not teach them how to make their own? This tutorial comes with three patterns, so you can create more than one plush! The simple design is perfect for young crafters. Alternately you could sew a few of these and add clips to them, so kids can attach these plushies to their travel packs. These plushies will help keep kids entertained as they travel. The Quick Craft Poly-Fill bag is perfect for little plushes like this one.
Crunchy putty is a fun, sensory friendly alternative to slime. Use Mini Sized Micro Beads to give your putty a unique and irresistible texture. Color the putty so that kids will have hours of fun playing and creating with it. They can even use shaped cutters with it to create a variety of designs.
Turn tiny jewelry cloches and mini bottles into the cutest pendants! Tweens and teens will love this idea, and could make snow globe pendants for themselves or to give as gifts. Combine tiny miniatures with weighted stuffing beads to create itty bitty snowy wonderlands.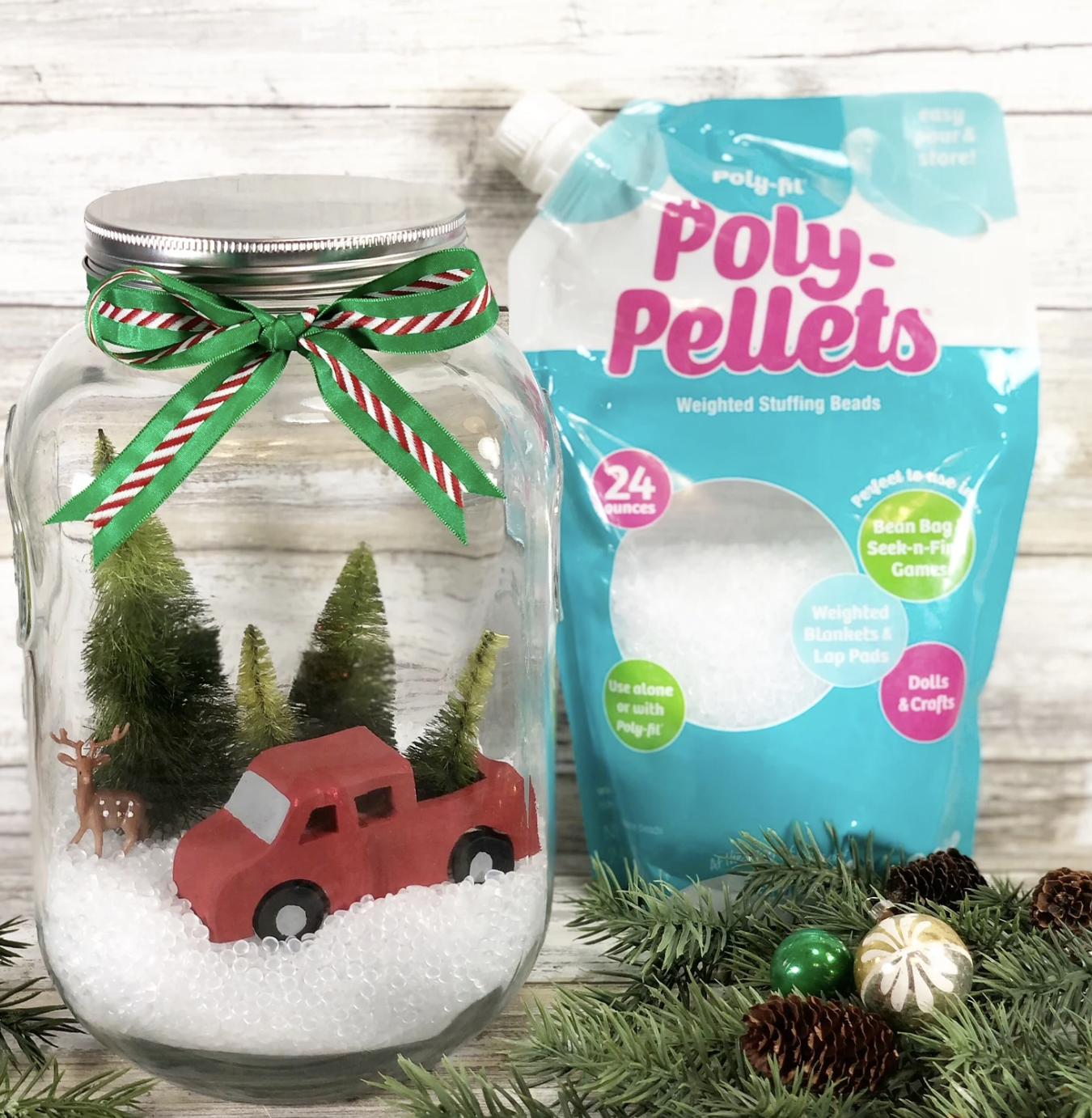 Using the same idea as the snow globe pendants but on a larger scale, make snow globes with kids! You can repurpose containers found at home, or head to the dollar store to purchase plastic containers that young kids can handle safely. Kids will have fun combining different miniatures and toys to make their own snow globe!
These adorable little pocket pets fit in a mint tin and can travel anywhere! Make a few to stash away and surprise kids with when they start to get bored. The little pets can be used for story telling. Craft a puppet playhouse so kids can create their own show! If you've decided to use the holiday break to teach your child how to sew, this is a good beginner project to attempt together.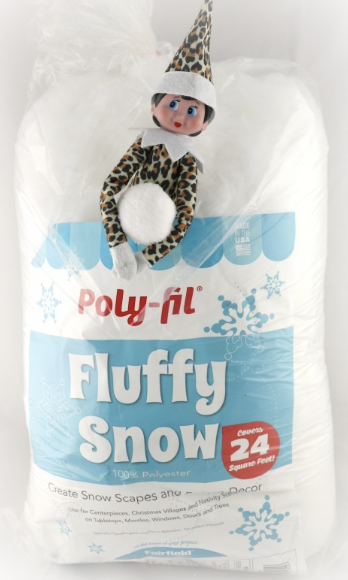 If it hasn't snowed (or if you just don't want to deal with wet messes) then make your own snowballs! Whip up buckets full of snowballs that kids can safely toss at each other! Use boxes or blankets to build forts, and top them with Fluffy Snow to create a winter wonderland indoors. Kids will have loads of fun with this activity!
This cute snowman will never melt away! Fill a clear plastic ornament with Mini Sized Micro Beads that look tiny snowballs. Then paint the face or use stickers to finish off the ornament. This is a great activity for very young kids, and they'll be so proud of their DIY ornament that they can hang on the tree themselves!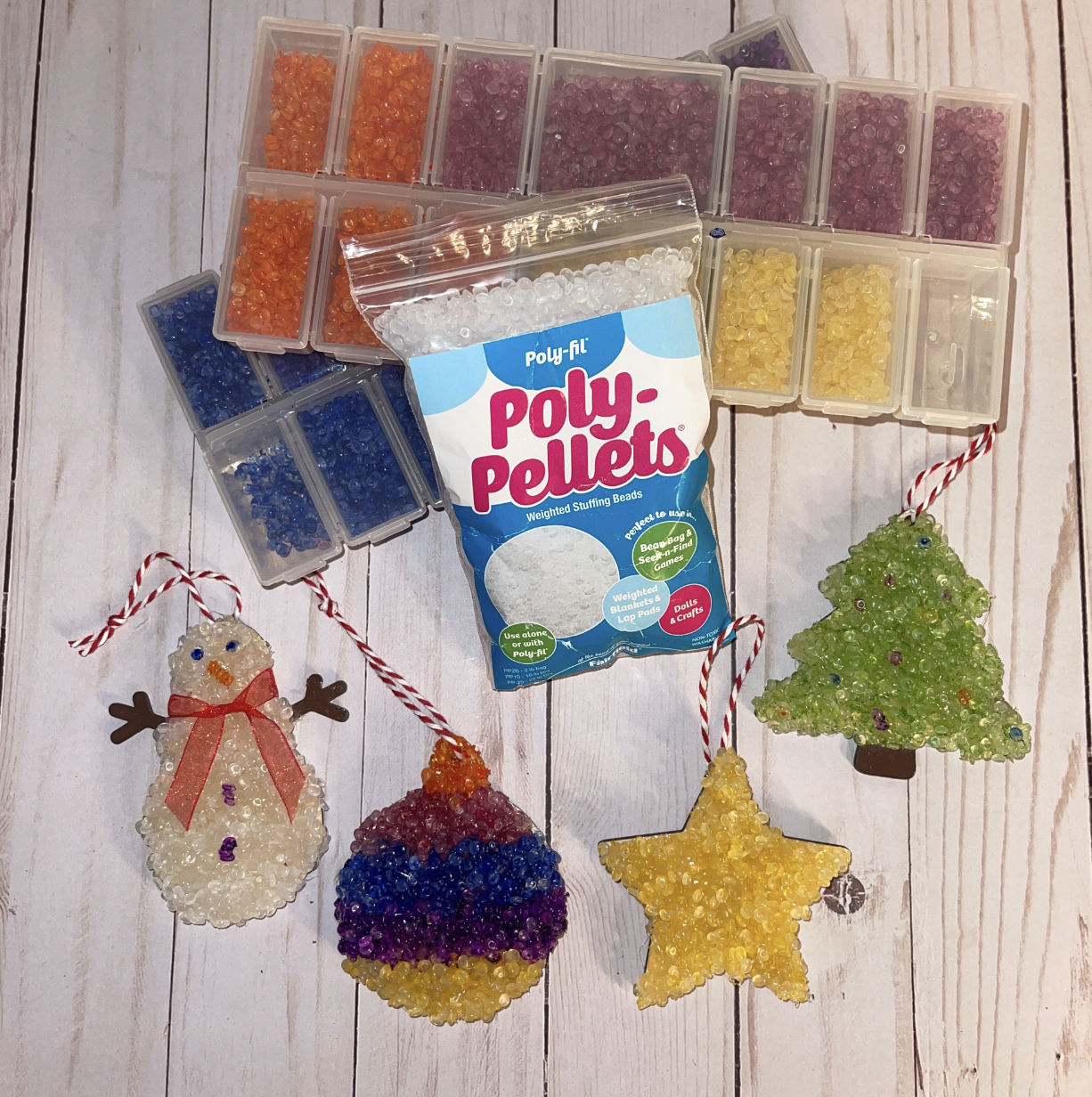 Did you know that you can color weighted stuffing beads? The end result is brilliantly colored beads at the fraction of what you would pay for glass beads at the craft store! Pre-color the beads, or let kids help with the activity to extend the learning fun. Use glue with the colored weighted stuffing beads to create vibrant ornaments that kids can keep or make as gifts.
These holiday boredom busters are guaranteed to keep kids busy and entertained during the school break! For more fun DIY and craft project ideas, be sure to check out our other free tutorials.