Water Oak Quilters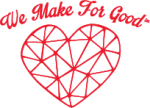 The Water Oak Quilters have been in existence for 25 years. In the fall & winter months they have about 30 members. In the summer months they have about 20 members. They also have a sub group called The Hoopers that do machine embroidery. The W.O. Quilters make quilts, Teddy bears, breast cancer pillows, Knit baby caps, tabbies, Incubator quilts, Christmas stockings for Operation Shoe Box and Doggie beds.
They donate them to Arnold & Winne Palmer Hospital, Leesburg Hospital, Waterman Hospital Honor Flight Veterans, Operation Shoe Box, Local Animal Shelters, and Shepherd's Lighthouse.
Helen wells told us they love to sew and contribute to others in need.