Veteran Flag Pillows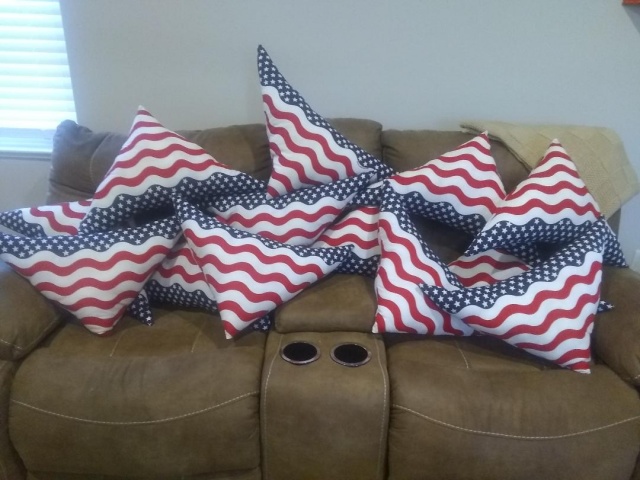 For eight years now Linda Keating and a group of seven women meet twice a week to making Veteran Flag Pillows for Disabled Veterans and Veterans in Hospice.
"I do this because I want Veterans to know they're are being supported in their communities. It also gives me a great feeling to know that I am giving to those that serve. The smiles on there face when they are given the flag pillow and when we see them displayed on their beds gives me a warm feeling because it shows they appreciate what we do. I believe I get more out of doing this than I put into it." expressed Linda.