Newborn in Need - Tidewater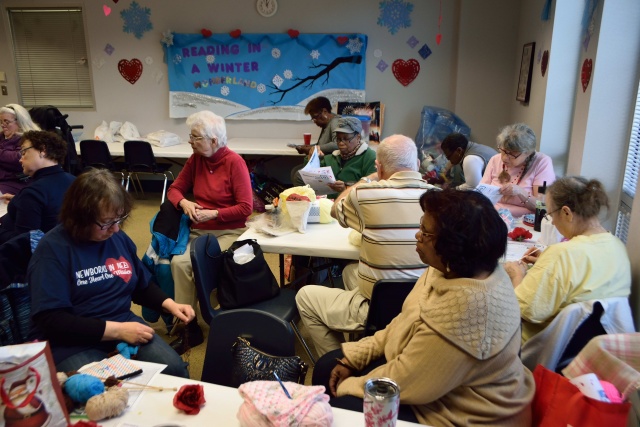 "I am so lucky to have volunteers that sew. We make burp cloths, receiving blankets, changing pads, quilts, baby-friendly stuff animals. We have many crocheters and knitters, so we always have plenty of hats, afghans, sweaters, cocoons/wraps, and booties. Several of the agencies that we partner with can not get enough of the baby-friendly animals, due to this we can't keep them on hand. I decided to use the bags my mother had to create as many as I can, that is when I came across your card tucked in the middle of the stuffing.
I love this group and its volunteers! We have fun at our monthly Saturday meeting sharing our latest WIPs (Work in Progress). We all believe in what we do and truly feel like we are making a difference. This is a large military area, which is why I am here (Retired Navy Chief) and we have helped several young sailors. We have also had two volunteers who shared stories about using this organization when they were younger and had their first child. My chapter will be 12 years old in Aug 2020." explained Aja.