Toymakers Auxiliary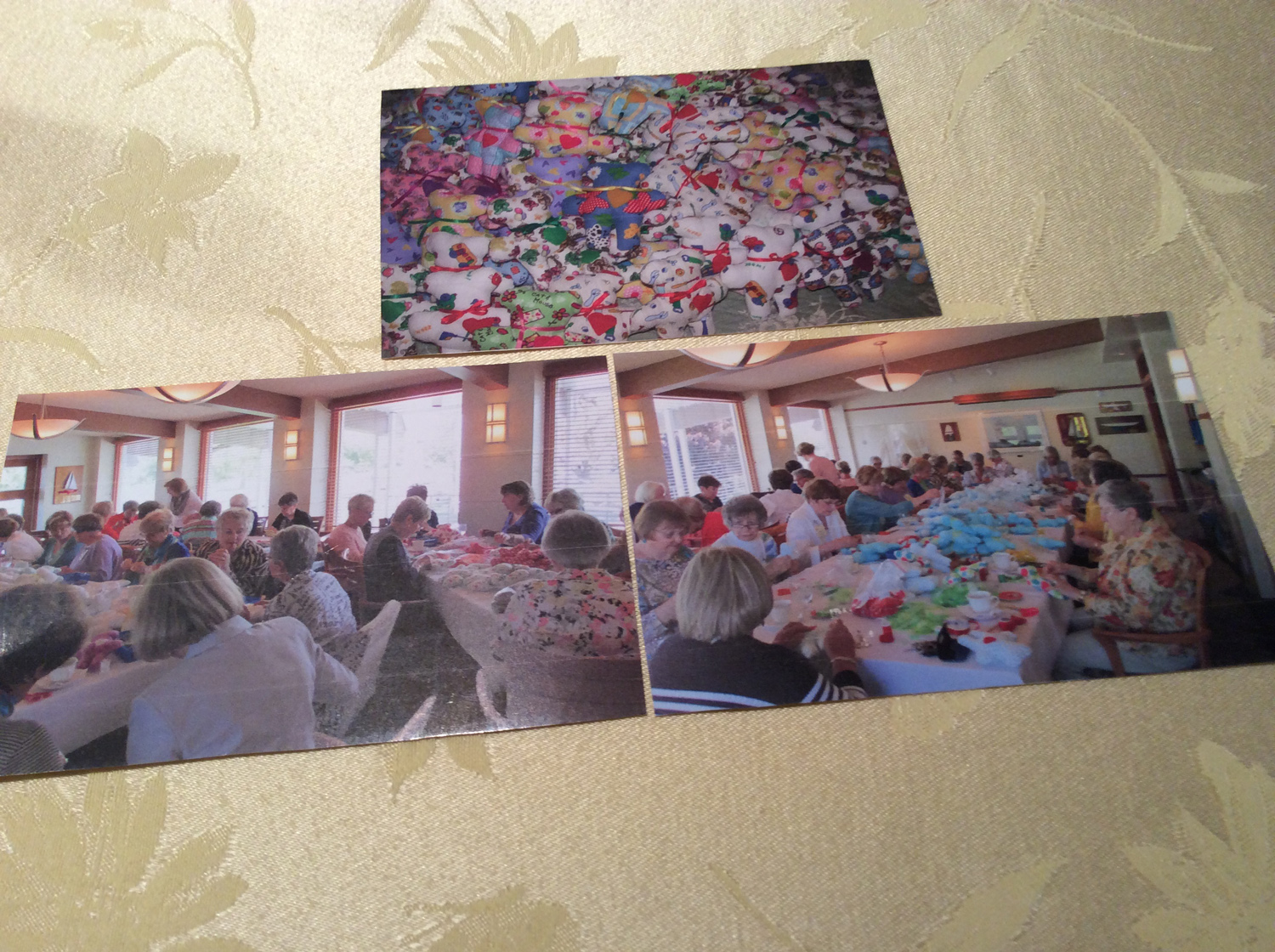 Toymakers Auxiliary was first organized in 1962 by a group of women whose main purpose was to sew and create hand-made stuffed flannel bears for Children's Hospital of Wisconsin. They presently have 53 active members who meet once a month to lovingly trace, cut, sew, and stuff our bears with Poly-Fil brand fiberfill. In the past They have met at the hospital, in members homes, and presently in a large meeting room courtesy of the Milwaukee Yacht Club. Members also take work home to work independently so that they can fulfill our quota for the hospital.
They make cute flannel teddy bears with a colorful bow and matching felt hearts which are stitched onto the bears preparing them for lots of warm cuddles!
These teddy bears provide comfort to sick or injured children as well as to children whose cheeks are softly rubbed to awaken them from surgical procedures. How wonderful it is to have an instant friend to caress!
Their goal is to give to Children's Hospital a minimum of 350 bears every month throughout the year! That is a minimum total of 1,050 cuddly bears.
Our non-profit organization has continually received many appreciative "thank you " smiles and comments from children, parents, and nurses! It is certainly a "feel good" and wonderful challenge for us all.