Pillow projects are a great way to decorate and add comfort to any room in your house.  Fairfield World offers a huge variety of pillow inserts and foam for any project you can think of.  Here are ten perfect pillow projects to help you start creating your own pillow home decor!
"This year I created another Christmas pillow, devised from a new-to-me Target placemat that was also on clearance the following (last) year. I paid $1.18 for it, knowing full well that it was going to become another one of my Christmas pillow creations."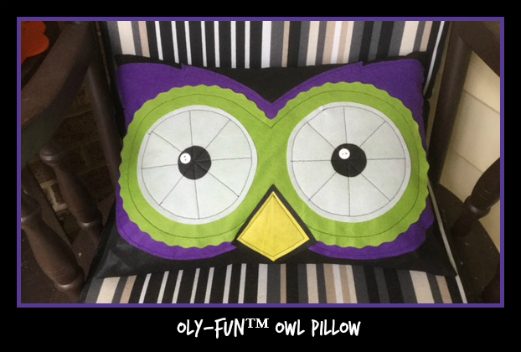 "
Oly-Fun™ 
is the perfect fabric for this fun pillow topper to greet your October guests. Owls are popping up everywhere, why not on a pillow front. What makes this project even more versatile is the easy on and off foldover flap at the back, slip in a 
Crafters Choice® Pillow Insert 
and you are set. "
"DIY Map Burlap Pillows: I love maps, travelling and fun crafts that are personal in some way. I decided to put all this together and make these unique luggage tag pillows using map fabric and burlap (hessian).  I really like the vintage vibe of the pillows. The luggage tags are definately from a bygone age."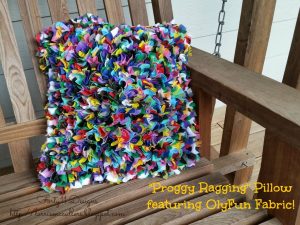 "Today, I am participating in a manufacturer's challenge showcasing products from 
Fairfield
 (the makers of PolyFil, American Spirit batting, and lots of other sewing/fabric products). I used their versatile Oly*Fun fabric to make a no-sew "proggy" pillow!"
"It's been many years since I've lived near Lake Michigan.  After a summer of spending every spare moment we had on the Lake Michigan beaches, I wanted to continue to enjoy the memories of sand and waves and sunshine, even as the gray clouds of winter threaten us with their gloom.  I've done a little 
summer coastal decorating
, but deciding to put this twist on my Christmas decor stretched my creativity.  Especially since my goal is to spend a few dollars as possible."
"I love to decorate with accent pillows! Throw pillows are a great way to refresh a room without breaking the bank. If you don't like to sew (zippers, eek!) then you're in luck!  Pre-made pillows and iron on transfers make this project a breeze!"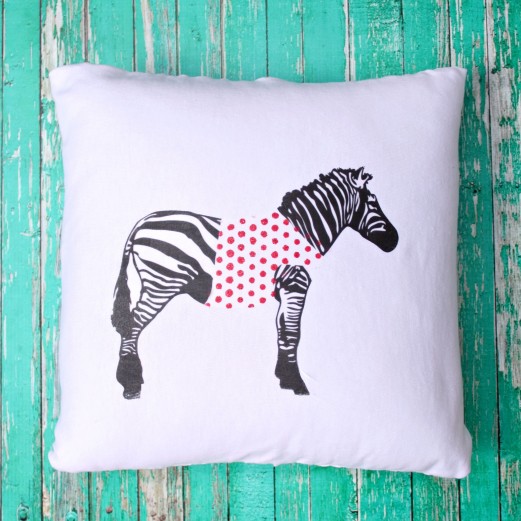 "This whimsical designer inspired pillow project is a fun addition to any room!"
With school having just started up again, our kids are getting back into the routine of homework and for my kids, that means extra reading every night.  Having someplace comfortable and fun to read can really help draw those reluctant readers out.  I've been wanting to make some quilted reading pillows for our school library for a long time and finally got the chance.  Using some fun book themed fabrics can double the fun.
"This simple envelope pillow cover will take you less than an hour. Its the easiest way to personalize your space with the perfect accent fabric. You can use a pillow you already have or one of the many different sized fairfield pillows. The method used here can be used for any size pillow. This project is so easy, if you can sew a strait line you can make this pillow cover!"
"You're going to love this simple zippered pillow tutorial. It's one of the easiest ways to make a pillow cover there is.  Never sewed a zipper before?  Don't worry.  This is the perfect project to learn zipper sewing skills."