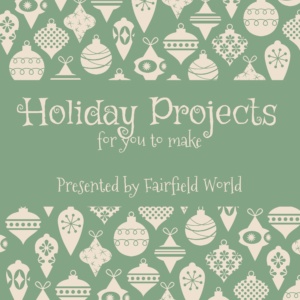 It's hard to believe that the holidays are upon us!  Christmas, Hanukkah, and several other special winter holidays will be here soon, so you better start planning your crafting and decorating projects now.  Here are several fun winter and holiday themed projects you can make using several of our favorite Fairfield World products.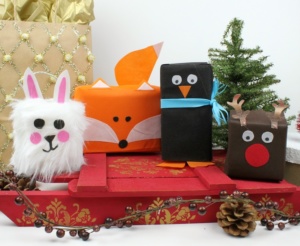 Your gift recipients will be delighted to receive a gift in a cute, whimsical animal theme! Oly-Fun is so much better than gift wrap because it won't tear or rip, thus keeping curious little ones from peeking at what's inside!
This fun project, found at Underground Crafter, can be used as a stress ball (just squeeze from the back with your thumb and forefinger grasping where the ears would be) or you can add a hanging loop to use it as an ornament.
Crafter's Ink Quilted Christmas Stocking
Did you know that you can color fabric with Crafter's Inks?  Ann Butler shows you how easy it is and then shares how to create this quick Crafter's Ink Quilted Christmas Stocking.
Crochet a chubby little elf for Christmas. Complete with a hat, striped shirt, and button overalls. He even has pointy little ears. A weighted base made with Poly-Pellets® helps it stand up. He will make an adorable addition to your Christmas decor.
This cute little elf girl matches the boy elf. Made in bright Christmas colors she has a little skirt and striped shirt, a pointy hat, braids, and pointy little ears. A weighted base filled with Poly pellets helps her stand up straight.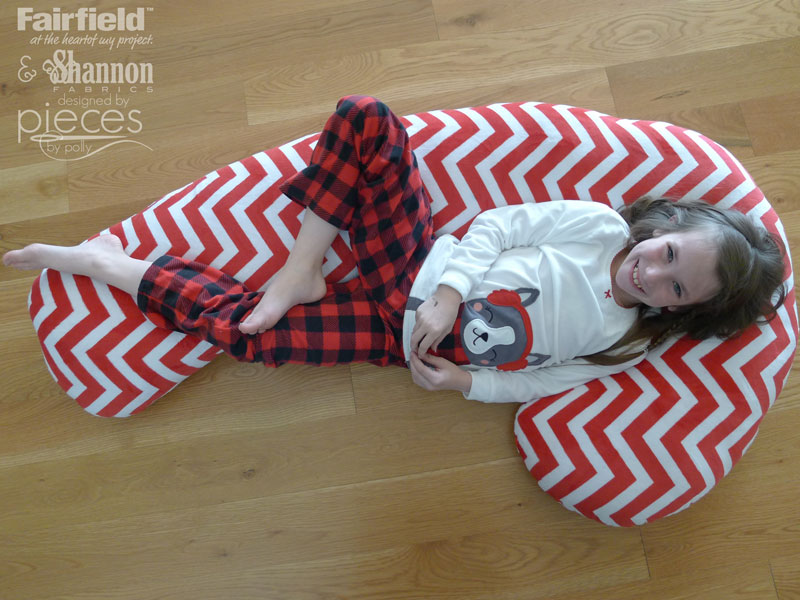 This jumbo sized body pillow is fun and festive for kids to lounge on.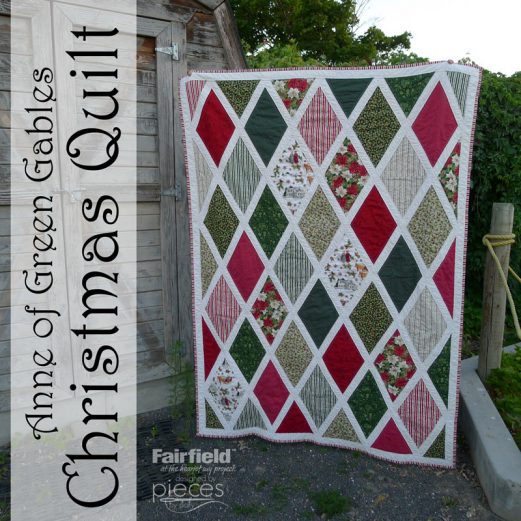 Ann of Green Gables Christmas Quilt
This pattern has been especially designed to compliment the Anne of Green Gables Christmas line designed by Penny Rose Fabrics for Riley Blake Designs.  However, this pattern would also work well for a lot of other Christmas fabrics.  We especially love how the sashing reminds us of an old-timey Christmas window pane.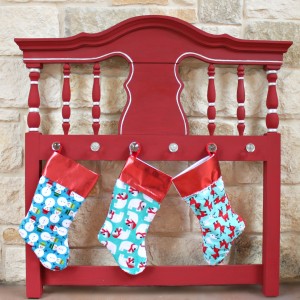 Retro Inspired Christmas Stockings
Transform dollar store stockings in minutes with metallic Oly-Fun and Cuddle Fabric!
Make super soft pillow cases for them to rest their little heads on this Christmas!
As you can see with these Diving Elf Legs, Christmas elves have a tendency to get into just a touch of trouble here and there. Let's hope this little guy is simply adjusting the presents under the tree. These easy to create elf legs will be sure to bring smiles to all who witness their possible mischief first hand. Create one set or perhaps a trio.
These fun Christmas gnomes are easy to customize. The hat can be bent and styled as desired!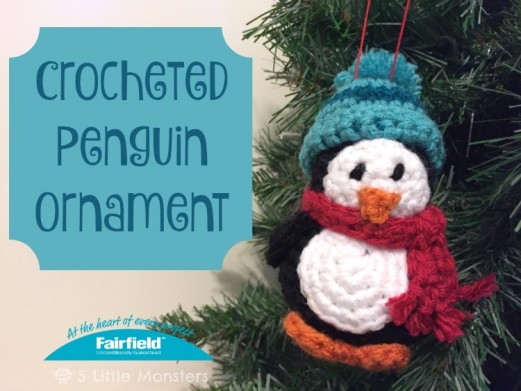 This cute little crocheted penguin ornament is the perfect size of hanging on your Christmas tree. It is about 5 inches tall and matches, in size and shape, the Crocheted Santa Ornament also available on this site. The head and body are crocheted in one piece in the round. The other pieces are crocheted separately and sewn on. The penguin is wearing a scarf and striped winter hat with a pom pom on top.
Be sure to follow us on Facebook to see all the new holiday projects we have for you to enjoy!