Spooky season is here! It's the perfect time to make adorably creepy creatures for yourself or as gifts for others. If you enjoy sewing, check out the three-in-one free pattern in my tutorial for how to make big eyes critters. For the crafters, check out this giant spider tutorial for Halloween. If you enjoy crochet (or want to learn something new!) then these ideas are for you! These creepy cute amigurumi projects are so hauntingly cute they will make you squeal!
Books
If you're an amigurumi enthusiast and eager to add several projects to your arsenal, books are a great option. These titles all make great additions to your craft library. Books are also perfect as part of a gift or care package for someone you love! Bundle a book with a craft pack of Poly-Fil, a bag of Poly-Fil Dark, and a small pack of Poly-Pellets to create the perfect gift!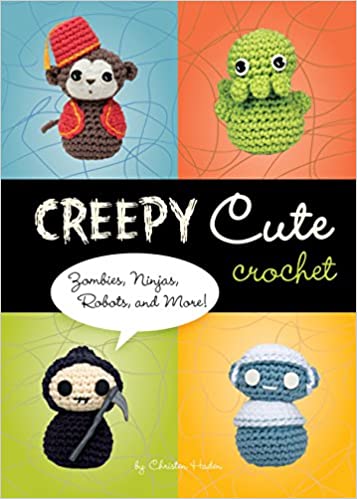 This highly rated book houses over 20 patterns for creating creepy cute creatures all year long. Make huggable zombies, ninjas, Vikings, vampires, aliens and more. The book is complete with photos, detailed instructions, and patterns in color.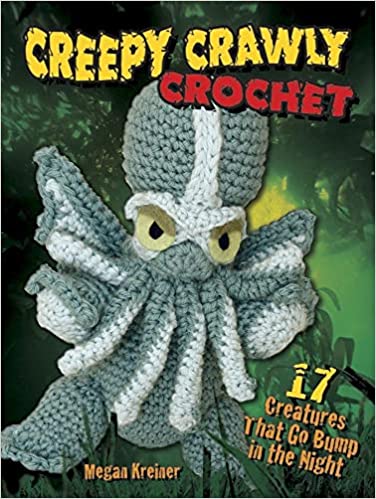 The creatures in this book were inspired by classic literature, film, and folklore. The detailed instructions include assembly diagrams that will help you construct your creepy crawlies. The 17 patterns include fun figures such as Boo Boo the Voodoo Doll; Jack, the Headless Horseman, and Dr. Jekyll & Mr. Hyde.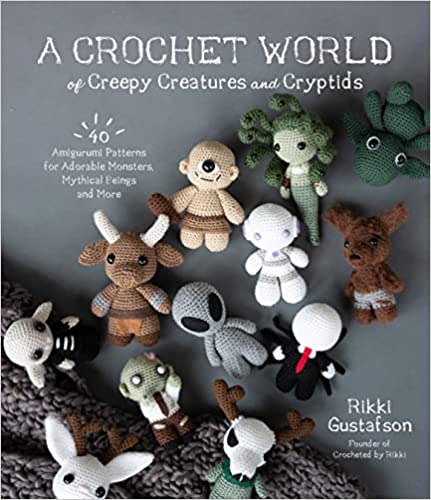 A Crochet World of Creepy Creatures and Cryptids
Creepy meets cute in this book packed with patterns for 40 adorable creatures. Some of the delightful terrors you can create include classic cryptids like Cthulhu and Nessie, as well as paranormal favorites such as zombies and werewolves. Get ready for hauntingly good crochet fun!
Tutorials with Free Patterns
Whether you're just starting out or looking for a quick project idea, the Fairfield World project archives are packed with free crochet patterns. Here are a few of the creepy crawliest tutorials that are perfect for Halloween crafting. You'll find Poly-Fil ® Poly Pellets ® Weighted Stuffing Beads and Poly-Fil ® Premium Fiber Fill at the heart of these projects!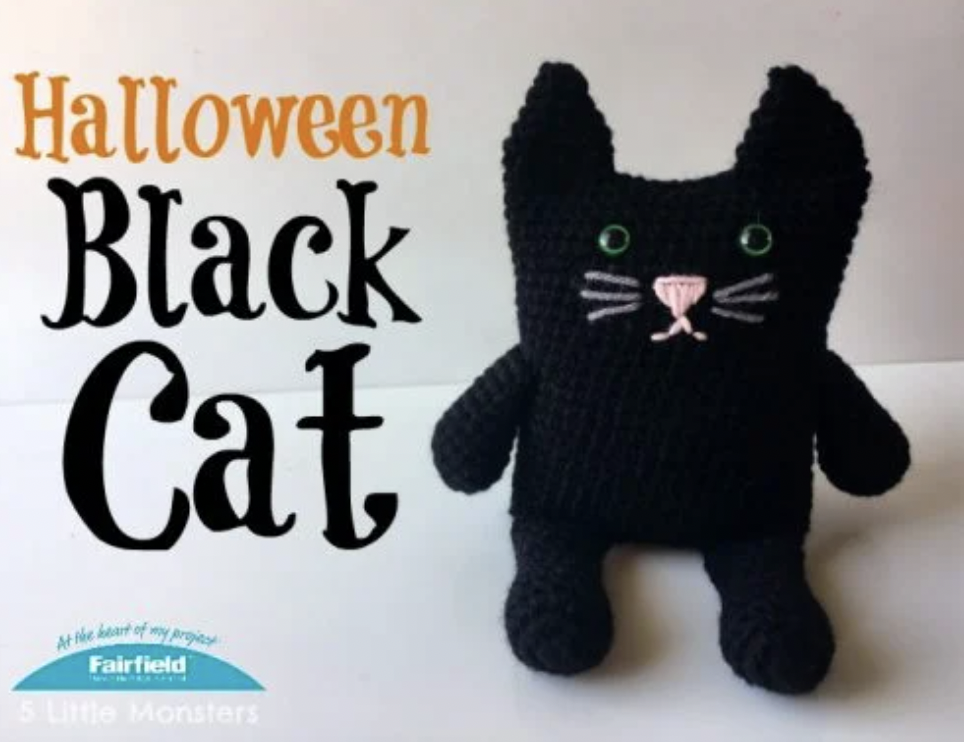 This sweet & spooky little black cat is a quick project that will be very well loved!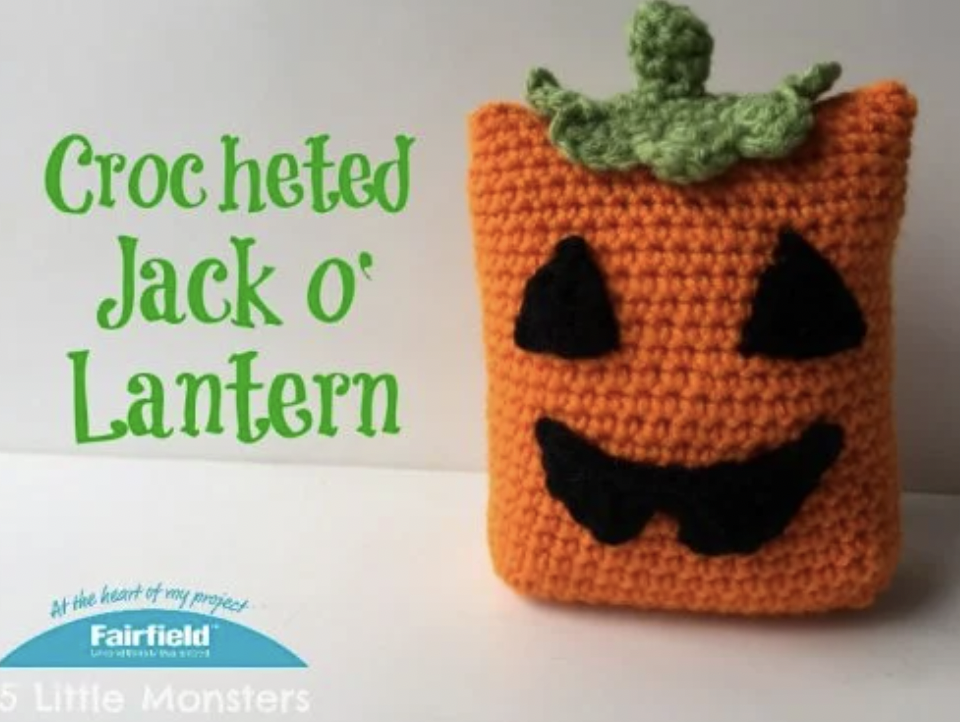 The internationally recognized symbol for Halloween, this snuggly Jack O'Lantern can be used as decor or as a toy.
Who knew Frankenstein could be so cute?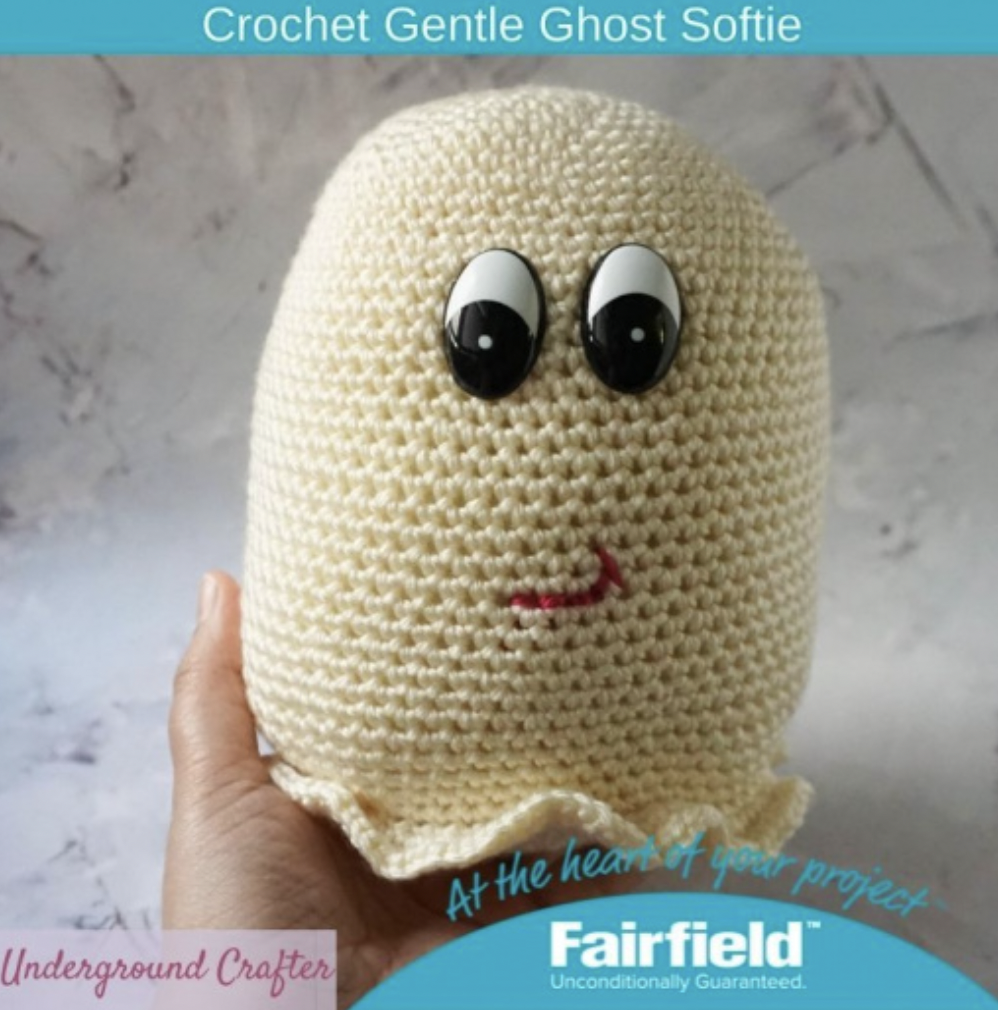 This sweet ghost couldn't scare anyone! It's just the right size for cuddling with.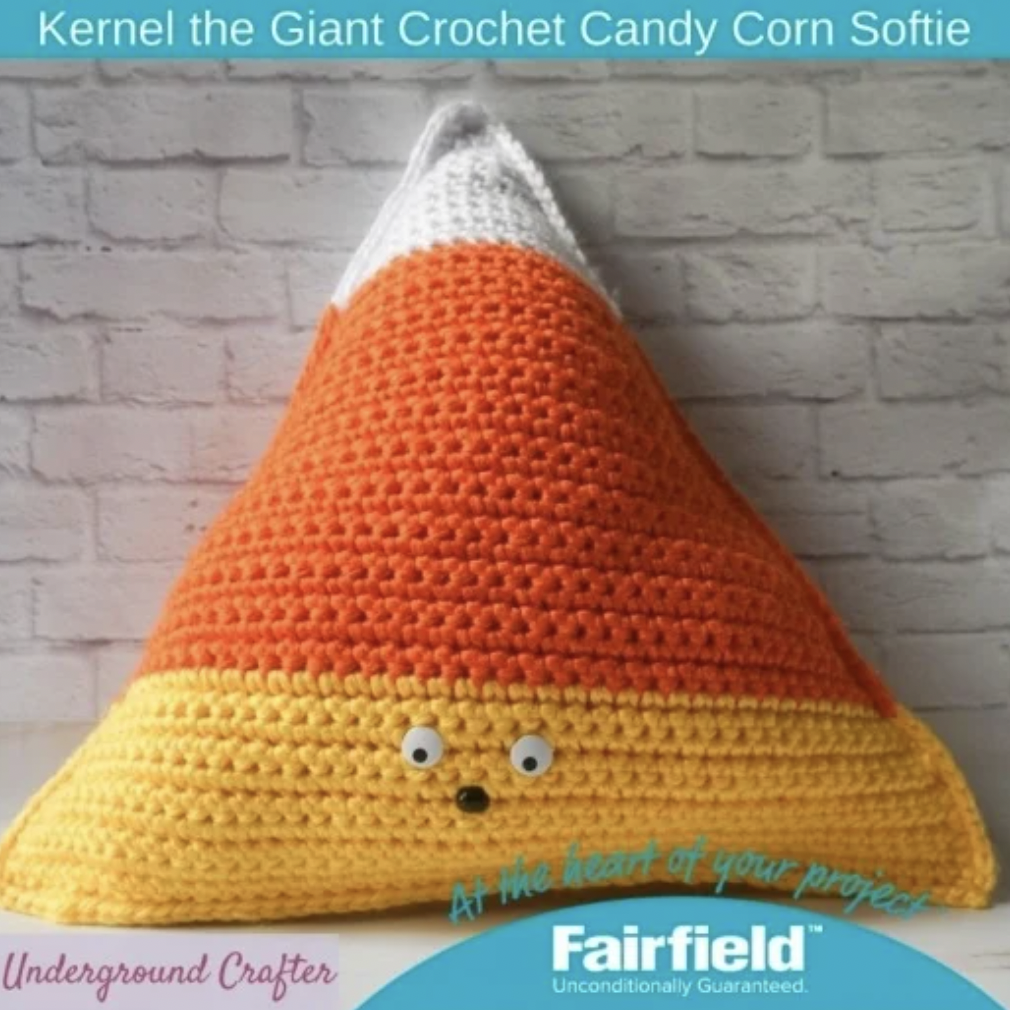 Love it or hate it, candy corn is another symbol of Halloween. At least this version has no calories!
Well, this ghost isn't *that* spooky, but it does look like it's trying to frighten you by shouting "boo!". This adorable little ghost would make for adorable decor or as an addition to a "Boo Bag".
Owls are less creepy but still very representative of Halloween. You could change the colors on the owl to make it more fearsome. FrankenOwl maybe?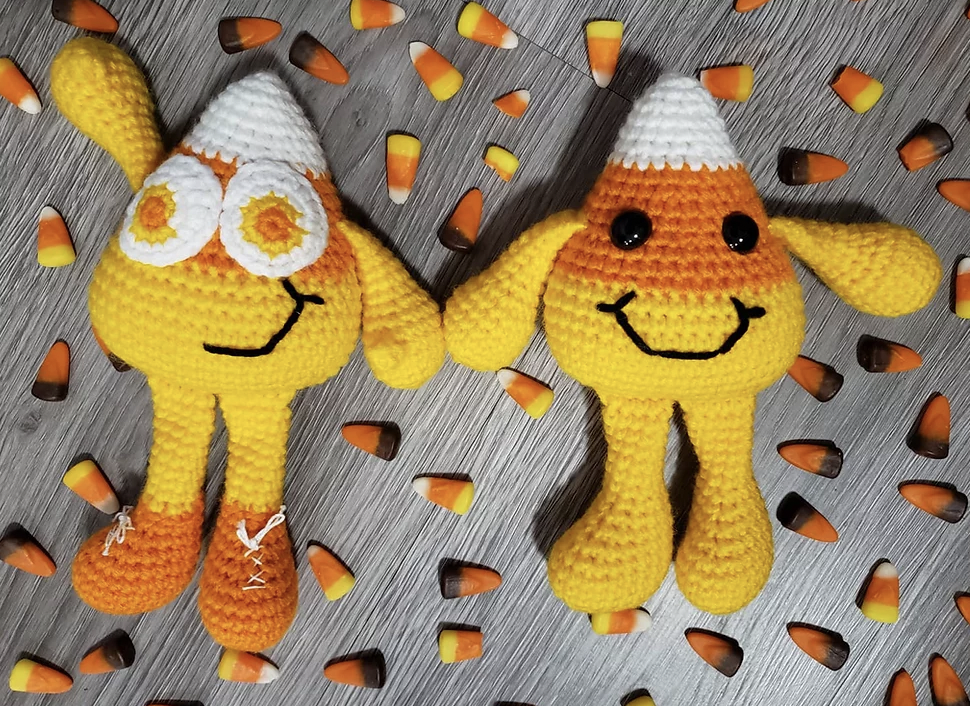 I couldn't resist adding one more candy corn project to this list. These buddies from Crochet Wizzard are adorable, don't you agree? Again, even if you don't have a sweet tooth these itty bitty buddies are perfect for Halloween gifting and decor!
Patterns
More experienced artisans, or those looking for a challenge, can find more advanced projects by shopping for patterns. Most of these patterns are very inexpensive and delivered almost immediately with an instant download. Here are five creepy cute amigurumi patterns that are sure to be a hit this Halloween! Most of these patterns use dark colored yarns, so be sure to pair them with Poly-Fil Dark to maintain the creepy vibe you're going for.
This is the cutest little devil I've ever seen! Dark the Devil only gives love, not hate. This pattern is geared towards beginners and includes photo instructions.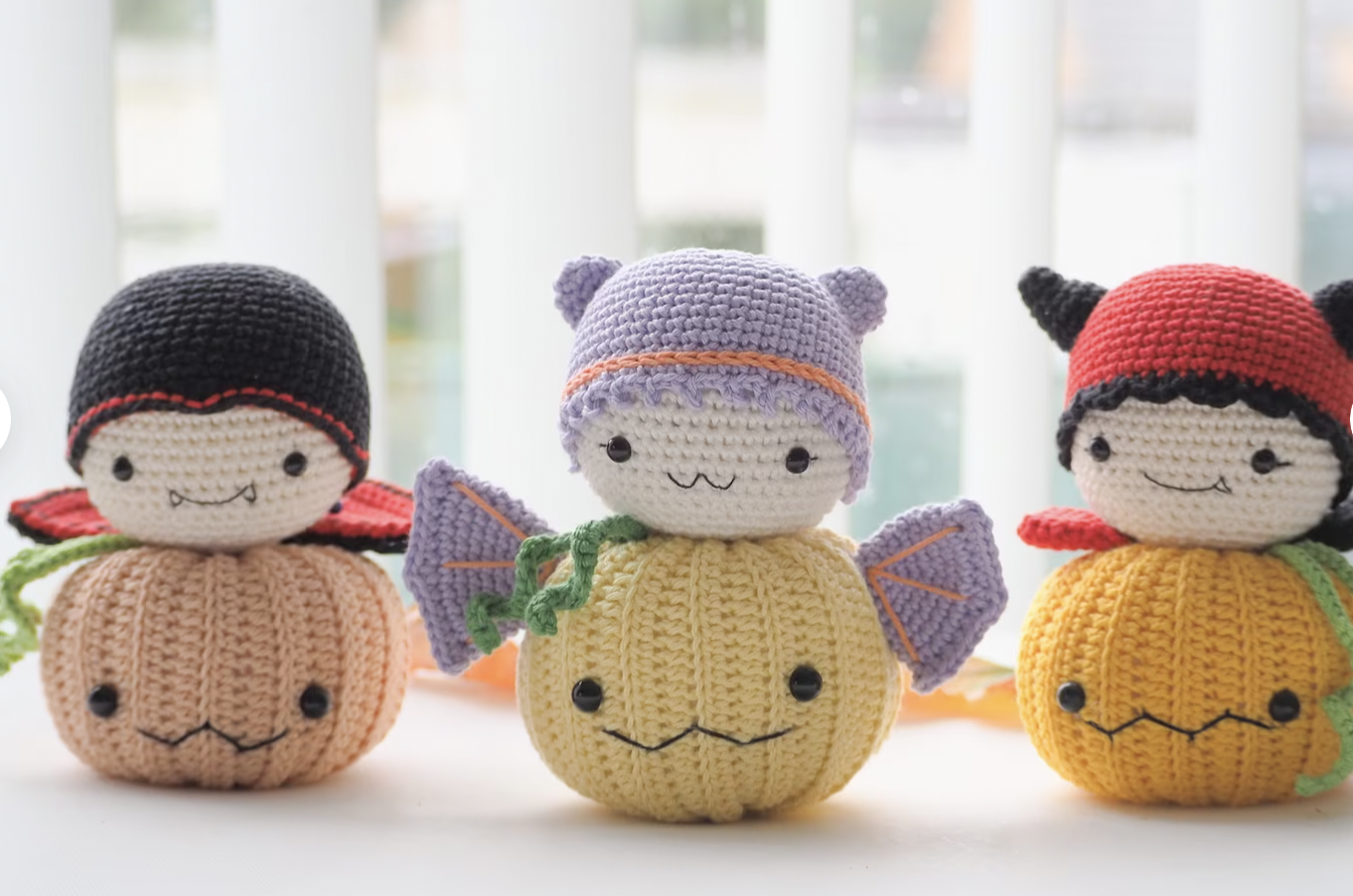 This pattern has templates and instructions for three adorable little critters! The bat, devil, and vampire babies are perfect for Halloween!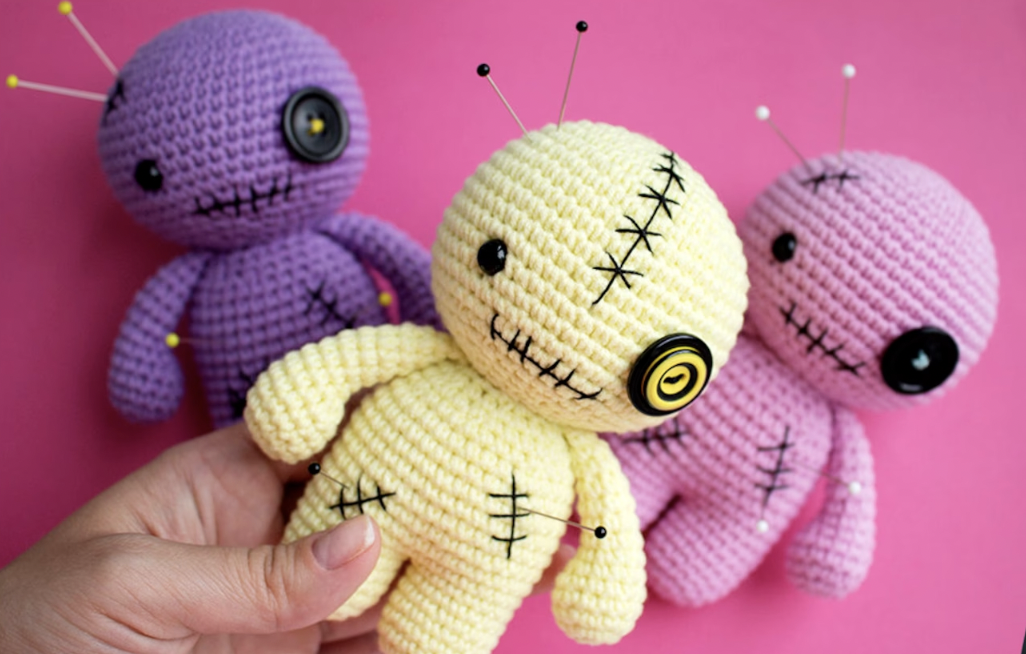 This amigurumi voodoo doll is listed as a pin cushion, but can also be used as a stuffed toy or piece of decor. Make an army of voodoo dolls in loads of fun colors to enjoy all year long!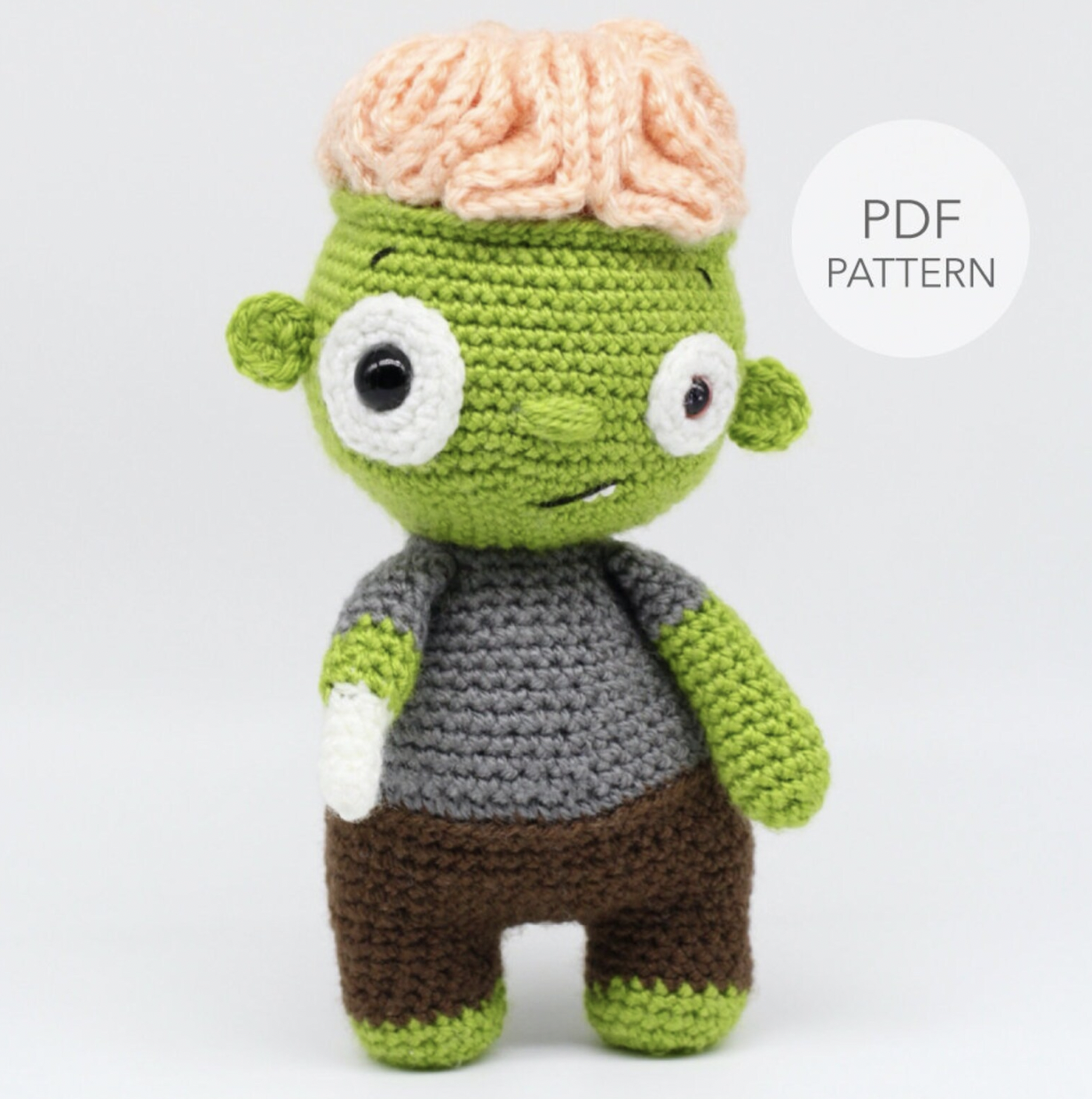 This zombie amigurumi is way too cute to be scary! The exposed crocheted brains give this cute little a guy just enough creep factor for Halloween.
Here's another great pattern that is perfect for creating your own Halloween decor. Pete is just scary enough of a pumpkin to help create the Halloween mood without frightening little ones.
Have you decided which of these creepy cute amigurumi projects you want to try first? For more fun crochet inspiration, be sure to check out our Instagram page and stories! We're always sharing fresh, fun new projects to inspire you.