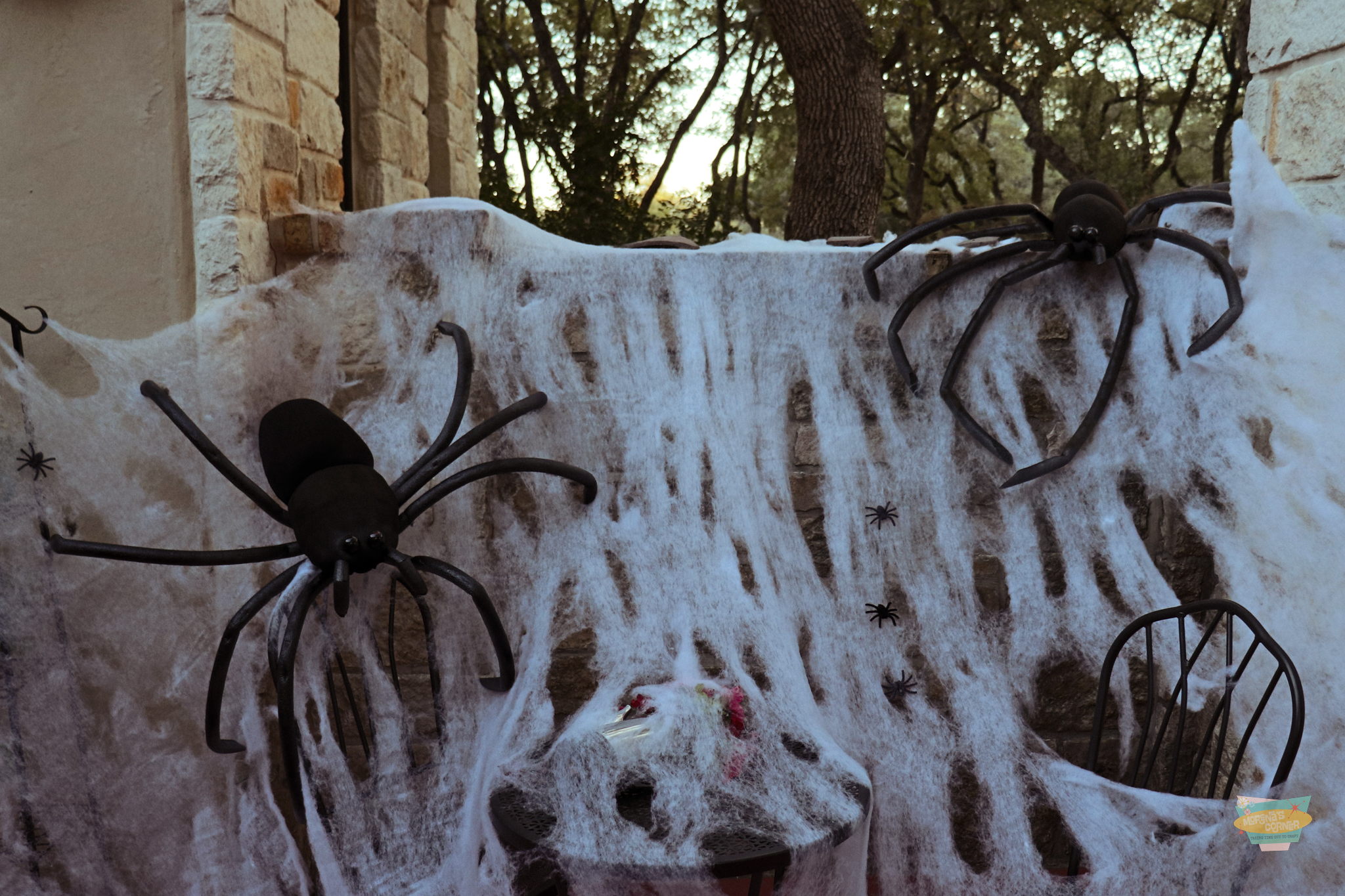 It's creepy season, my friends! While Fairfield World products are PERFECT for sweet and snuggly gifts like cuddly plushies and gorgeous quilts, they're also a GREAT choice for Halloween crafting. Poly-Fil Dark is perfect for dark colored projects like these massive spiders. They're simple enough to make that I was able to create 5 in just one day.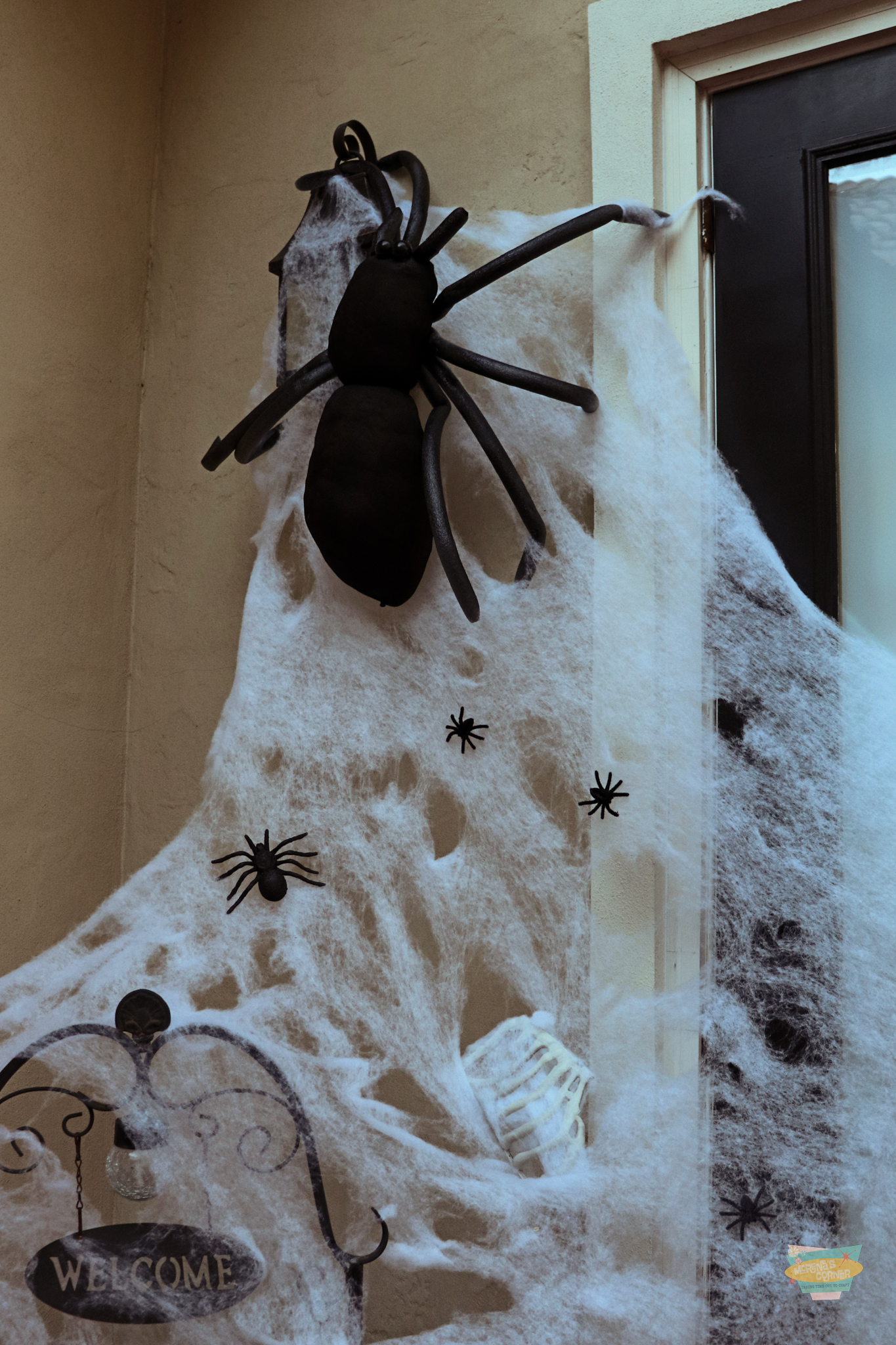 My spiders are very light, thanks to Poly-Fil Dark, but I wasn't sure that store bought webs would be strong enough to hold them up. My solution? Quilt batting!!! It's affordable and easy to work with. I was able to stretch it and tear it to create the illusion of heavy webs all over my porch. Once I add lights and a fog machine this scene will be especially spooky. Spiders and giant webs? EEK!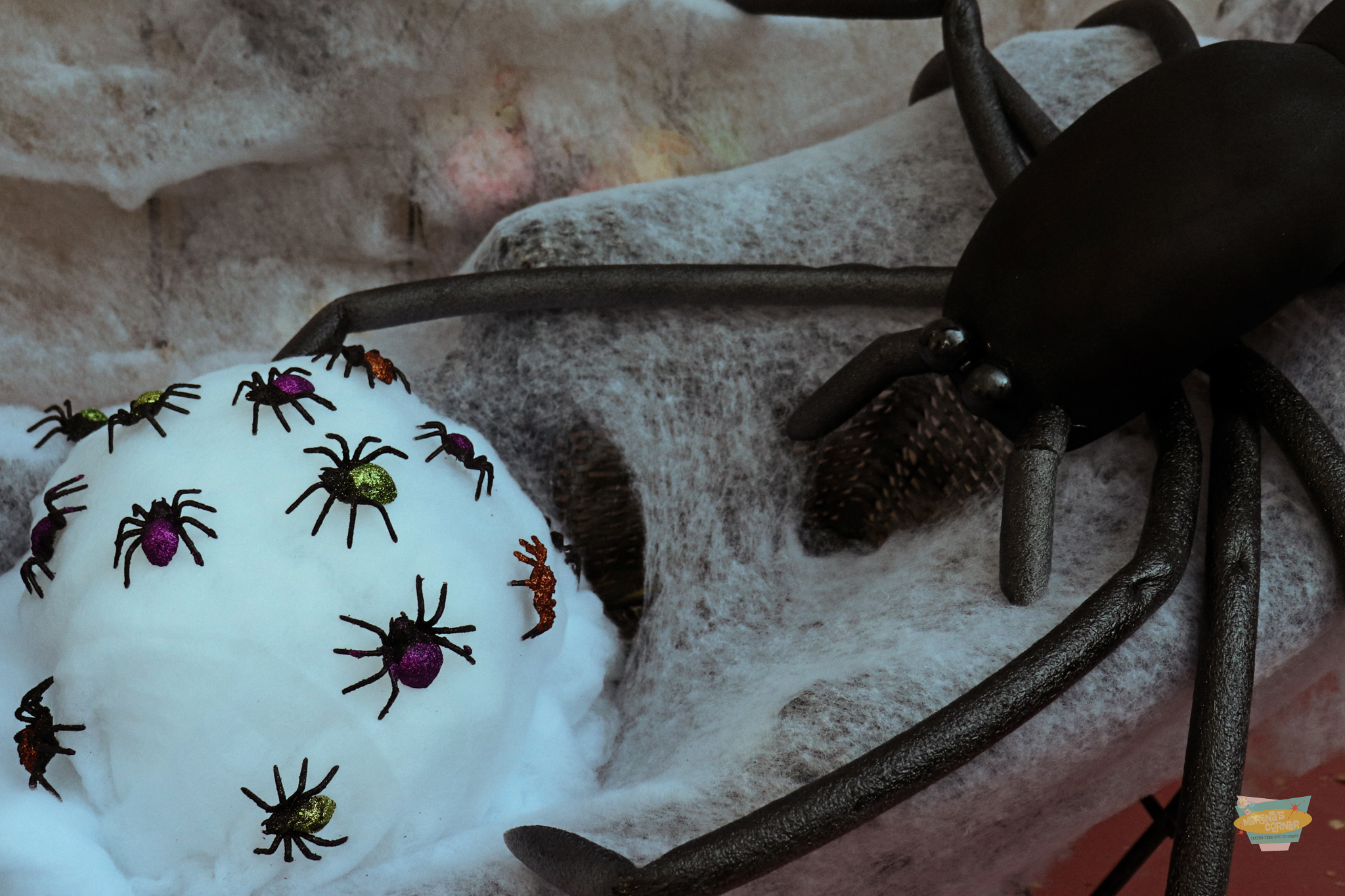 Giant Spider Supplies
Pool Noodles
Black Pantyhose
Black Spray Paint
Plastic balls or plastic eyes
Duct Tape
16 Gauge Wire
Wire Cutters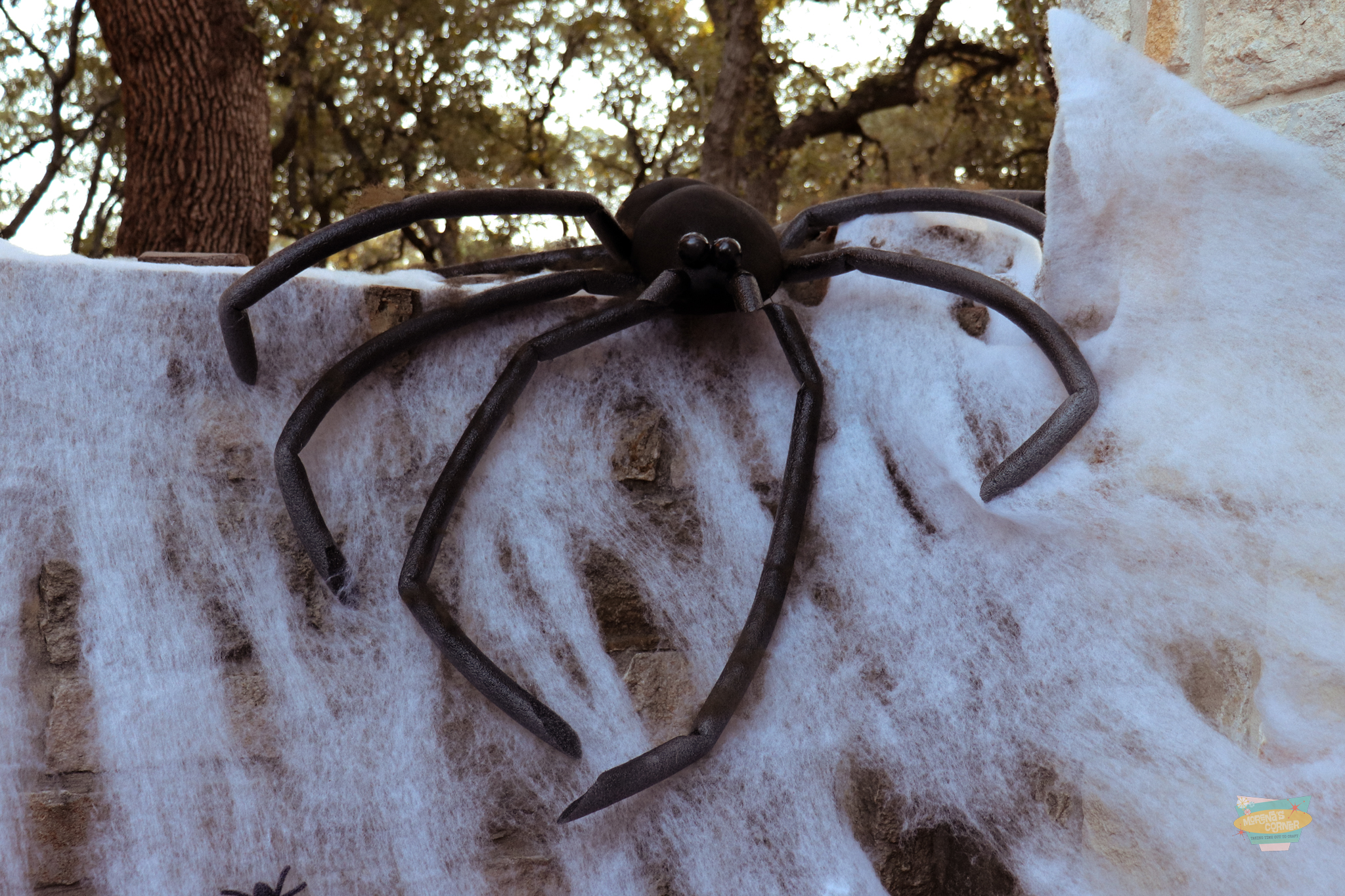 I've created a short video tutorial so you can see step-by-step how I made these giant spiders with Poly-Fil Dark. At the end you'll also see how easy it is to create thick, spooky spider webs with low loft batting:
Even though they are large, these spiders are very light! The lightweight foam combined with pantyhose and Poly-Fil Dark keeps these giant spiders from becoming too heavy to hang up or to place on the webs. Wire in the "legs" helped me position them just the way I wanted them.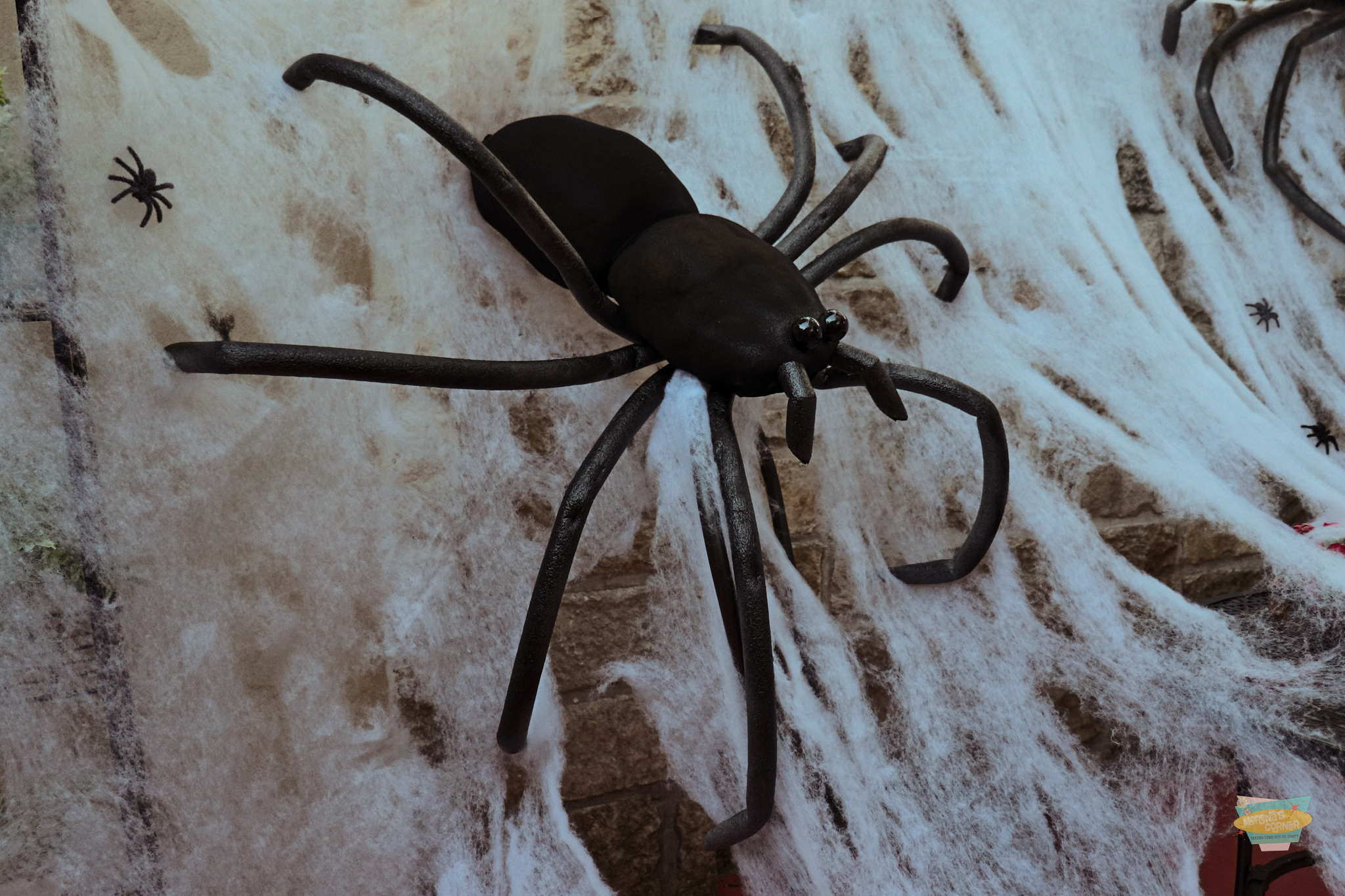 These massive spiders would be great for a DIY costume. You could wrap yourself with low-loft batting and attach a spider to your back or side to look like the victim of a giant spider attack. EEK! Have fun crafting and creating to create you own large scale Halloween decor and costumes this year!