Handmade gifts are extra special because they show how much you care. The extra time, effort, and attention that goes into making something for someone makes them feel special. Show mom how much you care with a handmade gift. These ideas for mother's day gifts to sew would be fun to make and give!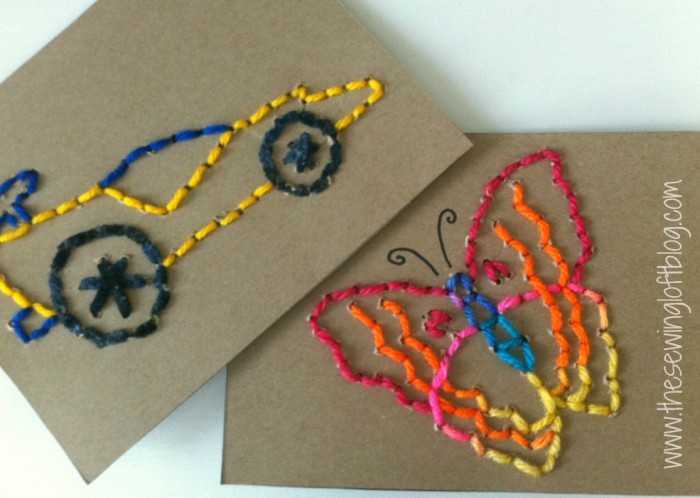 This is a very simple idea for kids to make, and it will help them develop their sewing skills. Use a piece of cardstock or recycled cardstock to create the design for the child to use. For younger kids you could use a hole punch and yarn to make a simple, sweet stitched card design. Kids who are ready to work with an embroidery needle can be given more detailed designs with smaller holes in the card. This is definitely a card mom will treasure!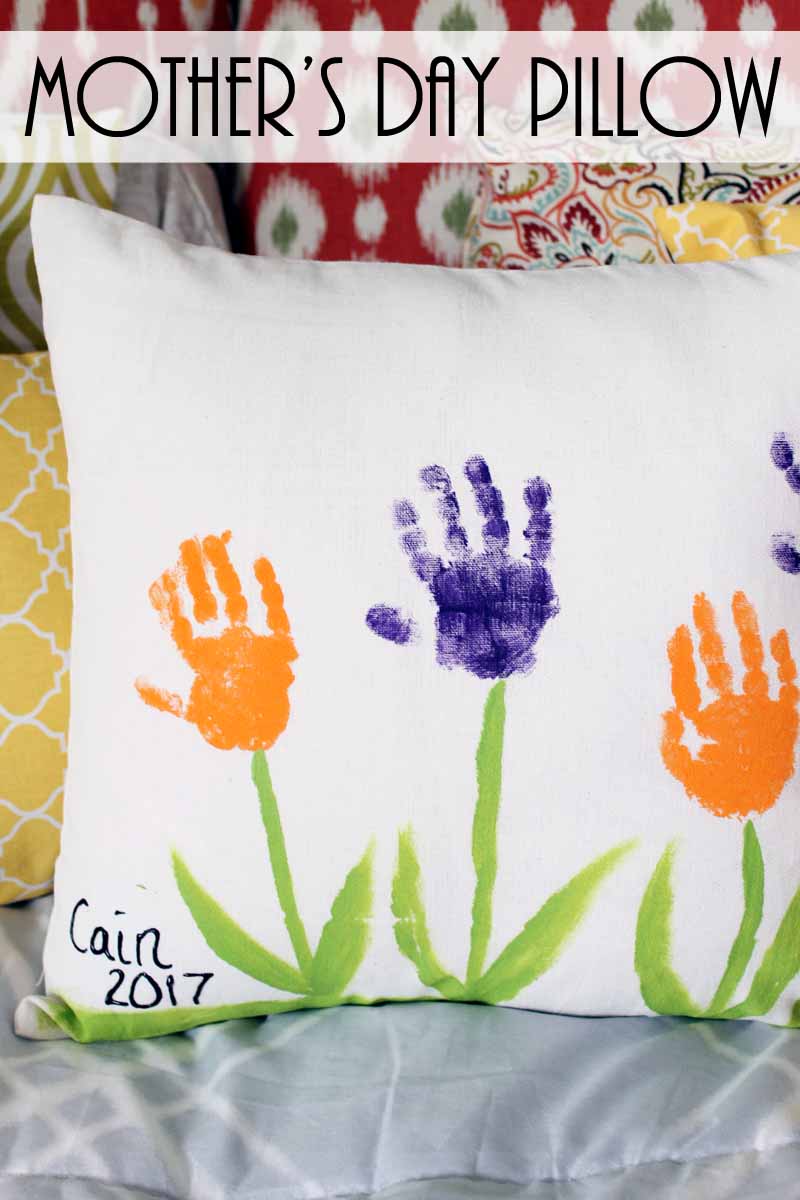 Kids grow so fast, so mom or grandma will treasure this gift that captures and preserves little hands. Start with a plain pillow cover (purchased or handmade) and use fabric paint to decorate it with. Children will be delighted to paint their hands and create an imprint on the fabric! You could leave the hands as is, or add stems to create flowers and add their names. Finish off this handmade gift by adding your favorite pillow insert.
Makeup cases are a great gift because they can be used at home or on the go. Mom can use her gift to sort and organize her beauty supplies at home or to take with her as she travels to school and extracurricular events. Use oilcloth if you want the makeup case to be easy to wipe clean, and opt for one of our interfacings to give the gift structure.
One can never have too many bags! A handmade bag guarantees that mom will have a gift that no one else has. We used Oly-Fun fabric for the bag in the photo, but you can use pretty much any fabric to craft a bag with. Mom will think of you everytime she looks for something in the handmade bag you made for her.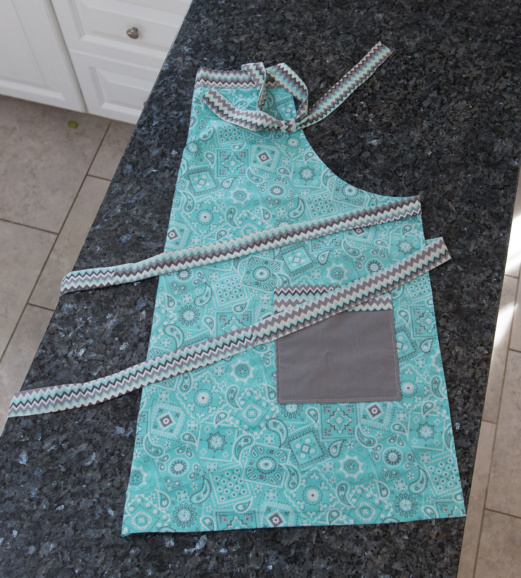 An apron is a great handmade gift for a mother who bakes, crafts, gardens, or DIYs. Adjust the pattern and design to meet your gift recipients needs. A DIYer will need a sturdier apron with lots of pockets, while a baker might need something lighter with fewer pockets. Use Shield Liner Fabric in your handmade apron to protect against moisture and allergens.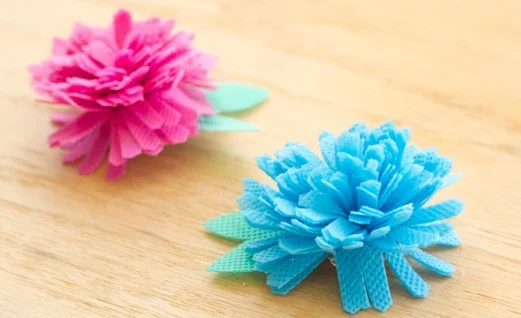 Another easy project for crafters of all levels is a fabric flower bouquet. Mom will be able to treasure these flowers forever! Use a non-fraying fabric like Oly-Fun to make a colorful bouquet for mother's day. You can also use canvas or burlap to create a more rustic bouquet.

Tote bags are perfect for busy moms. Give her a handmade tote bag that she can carry all her supplies in, whether it's for work, shopping, or play. You can choose a fun fabric pattern that shows her personality or interest, or go glam with something like this Aluminor Tote Bag.
Mom can carry her lunch in style when you give her a handmade insulated lunch bag. Pair a fun fabric with Solarize (our insulating thermal barrier fabric) to create a washable bag that keeps drinks cold and heated foods hot. This is one of our favorite mother's day gifts to sew because you can personalize it in so many different ways!
Wine is always a fun gift to give. Instead of gifting it in a store bought wine bag, treat mom to a quilted wine tote. This thoughtful gift will not only make it easy for her to carry her wine gift home, but it will be useful in the future when she goes to parties and BYOB restaurants. Batting helps cushion and cradle the bottle to keep it safe.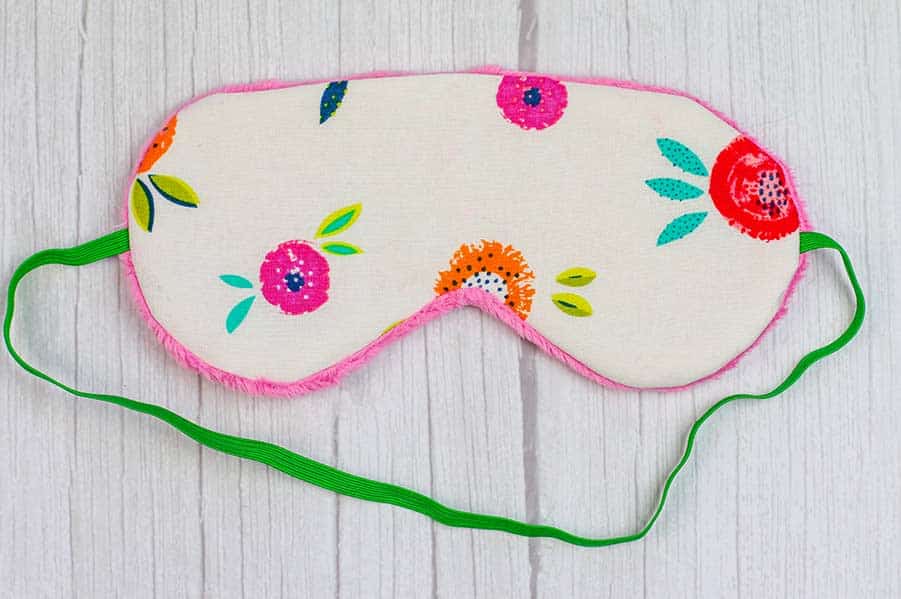 Help mom catch those zzz's with the gift of a beautiful sleep mask! Use silky or minky fabric to make the mask as soft as possible. You could even add lavender to enhance the calming effect of the mask!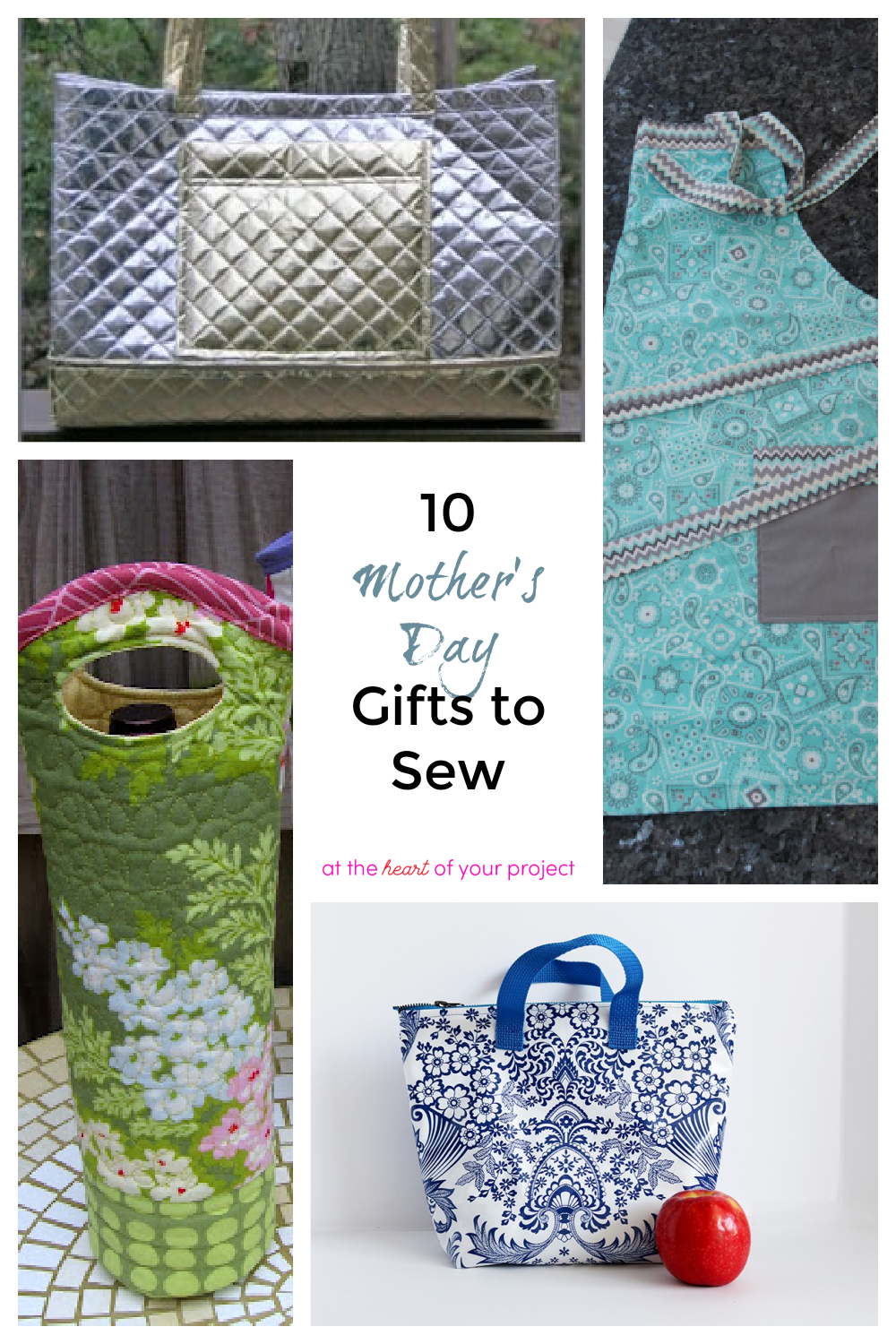 After you've made one of these mother's day gifts to sew, why not make one for yourself? You deserve it!
For more easy-to-make sewing ideas and inspiration, be sure to follow us on Instagram! You'll find our latest contests, specials, and more by following us on social media.