August signals the end of summer and back to school season (cue sad music). I like to beat the crowds and start my school crafting and shopping early, which means now! These back to school sewing projects will help jump start your creativity and get your kids ready to head back on campus.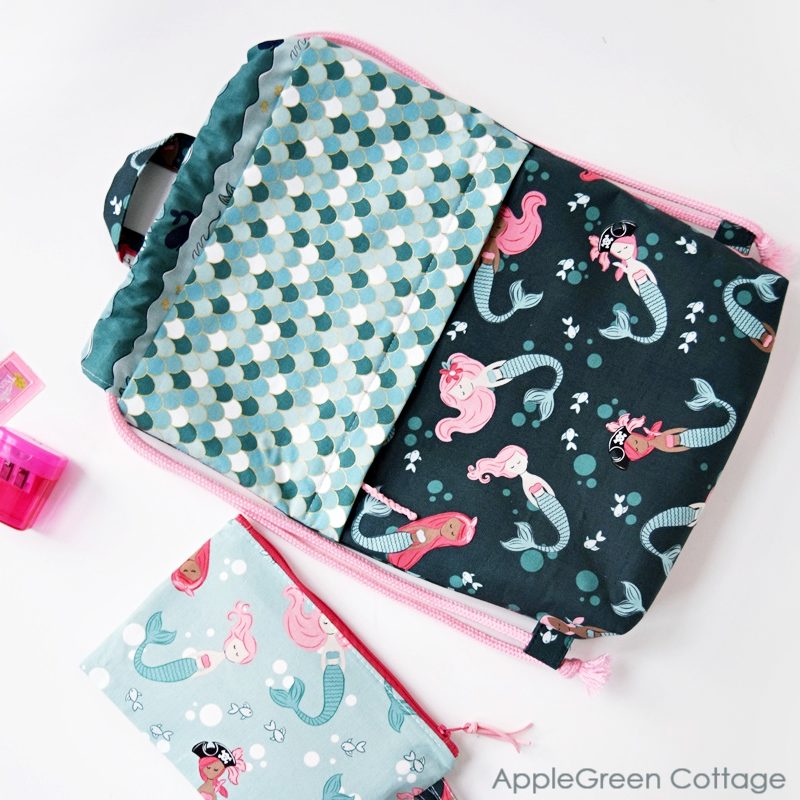 Take it from me (a mom to 4 kids): you can never have too many drawstring backpacks. From PE shoes to special event clothing and everything in between, it helps to have a reusable bag handy so kids can tote belongings to school and back home safely. This project from Apple Green Cottage is one of the prettiest ones I've seen, and she shares all her tips for giving the drawstring backpack a professional finish. To make your drawstring backpack more durable, add Shield Liner Fabric to keep moisture out.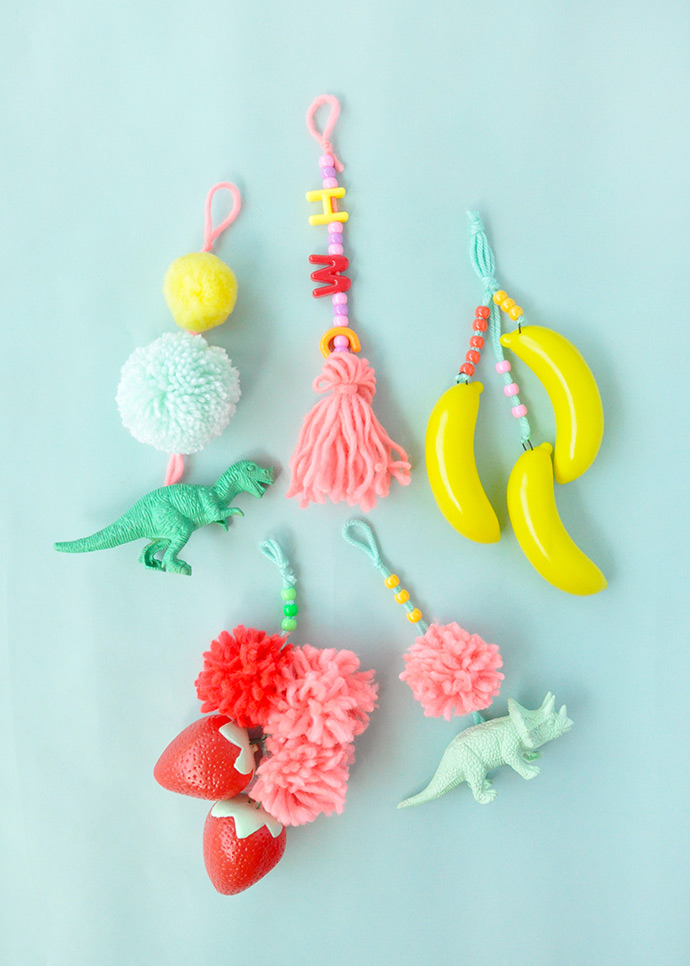 Handmade Charlotte labels these as "luggage tags", but I think they are perfect for use as lunch box tags, too. My kids' school has them put all their lunch boxes in a large laundry tote which gets carried to the lunch room for them. Help your child identify their lunch box quickly by making and adding one of these fun DIY bag tags. As an added bonus, the little toy and fuzzy pom pom are great sensory items that can help keep little hands busy while they have to wait in line or at the lunch table.
I don't have to tell you that plush clips are all the rage. My kids have several clipped onto their backpacks, and it's a fun way for kids to show their personalities. These plush clips also keep them entertained while they wait in the pick up line or ride the bus. I recently shared a fun three-in-one tutorial with a free pattern to make simple plushies. You can reduce the pattern 50% and add a clip to make your own cute plush clip filled with Poly-Fil Dark
Back in my day, we used lanyards to make sure we didn't lose our house key. Today, almost all students need a lanyard to carry their student ID and/or bus tag with them everyday. The school issued lanyards tend to be a stiff plastic-like material, so treat your favorite students to a soft & comfy cotton lanyard. Make them in lots of colors and patterns so kids can match their lanyard to their outfit or school theme that day. This tutorial from Jo-Ann uses batting to make this school sewing project.
Kids will never lose their pencils again thanks to this colorful and cute pencil pouch. The Gobbler swallows up their school supplies to keep them close at hand! Shiny Happy World has a free pattern and tutorial that explains how to make this school sewing project step by step. Make them in lots of colors to have extras to give their friends! If the cotton fabric you want to use is too thin, opt for an interfacing that will give your pencil pouch more structure.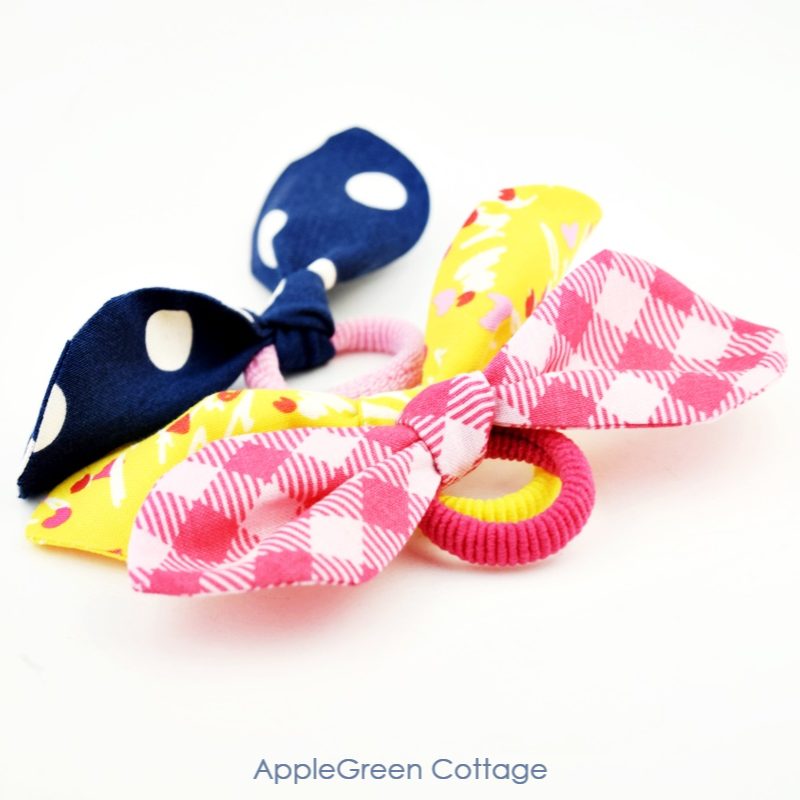 While you're busy stocking up on school supplies and clothes, it's easy to forget accessories like hair ties. Make morning hair time go faster with these cute bunny hair ties. When you're in a rush you can quickly put your little girl's hair in a ponytail without wasting time looking for ribbons, clips, or other add ons. Apple Green Cottage explains how you can make this cute project for back to school.
While your teenagers probably all have wireless earbuds, little ones still need headphones to use at school. Many campuses require each child to have their own personal set that they store in plastic baggies. Help your little one protect their headphones with an adorably cute padded case. Mahlica Designs has a tutorial with a free pattern so you can make your own, and Fairfield World has a great assortment of batting that you can choose from for this project. If you're looking for a way to help a school out, consider making a class set! Any teacher would appreciate that classroom gift!
I'm a big fan of recycling and repurposing things to keep them out of landfills, and so is Fairfield World. Did you know that Poly-Fil Fiber Fill is made from recycled single use PET water bottles? It's true! This passion for sustainable crafting is what drew me to this DIY backpack project that is made from old jeans! Fashion Wanderer explains how to prep and cut old jeans to remake them into a back to school backpack that can then be painted or embellished in lots of fun ways!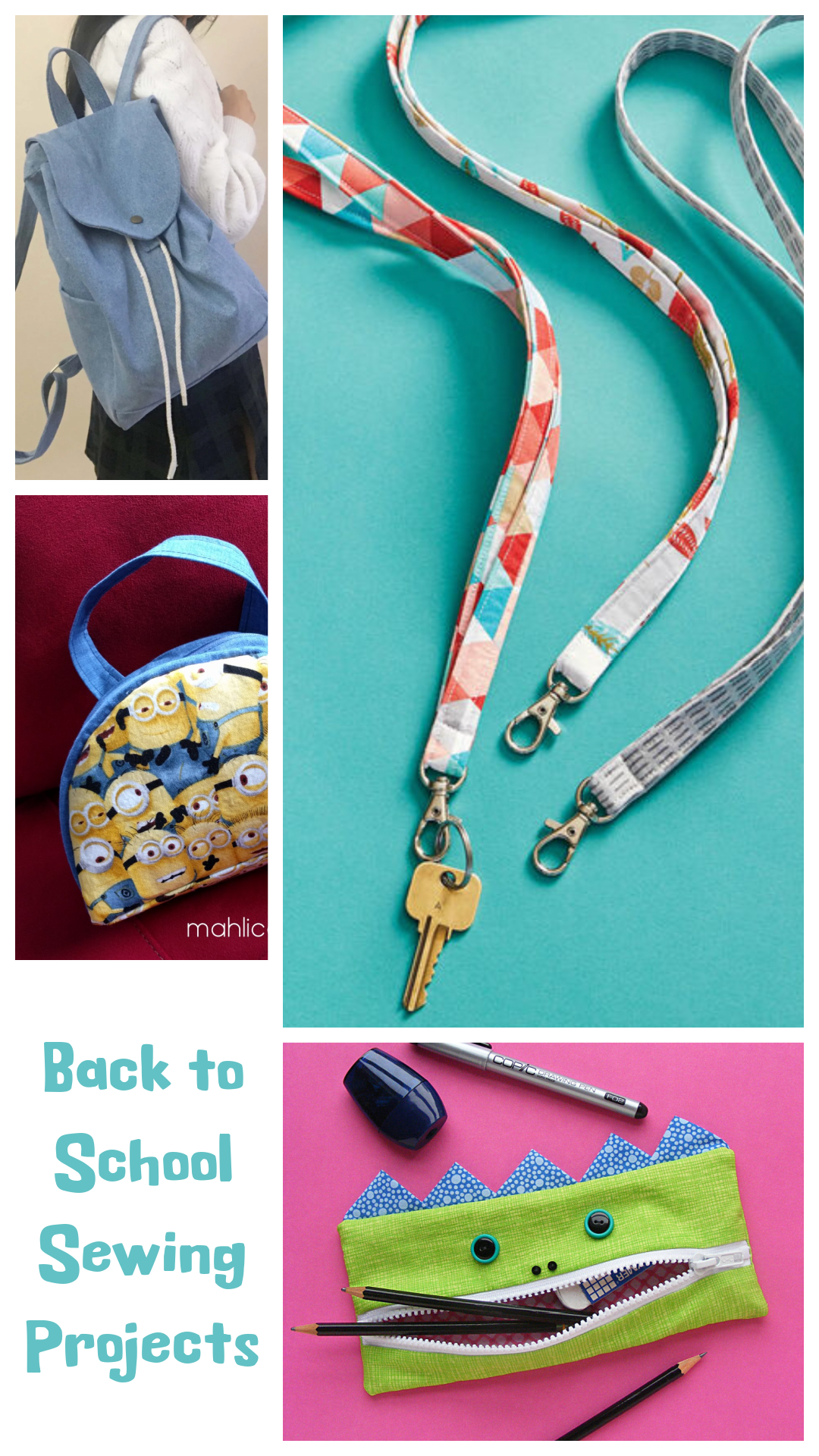 What other back to school sewing projects are you making this month? Be sure to tag us on social media when you share those projects. We love to see how you use Fairfield World products at the heart of your projects!