It's National Football Day! Every July 19th the USA gives a nod to one of the nation's most popular sports. To help get in the spirit, here are some fun football projects for you to make. Get started now so you'll be ready when your favorite team kicks off in the fall!
This unique pillow gets its squish factor from Poly-Fil Micro Beads. These itty bitty foam beads create the most delightful texture when they are used in projects like this football pillow. It's perfect with stretch fabrics, and it creates a unique sensory experience that is soothing. Plus, the pillow is perfect for National Football Day!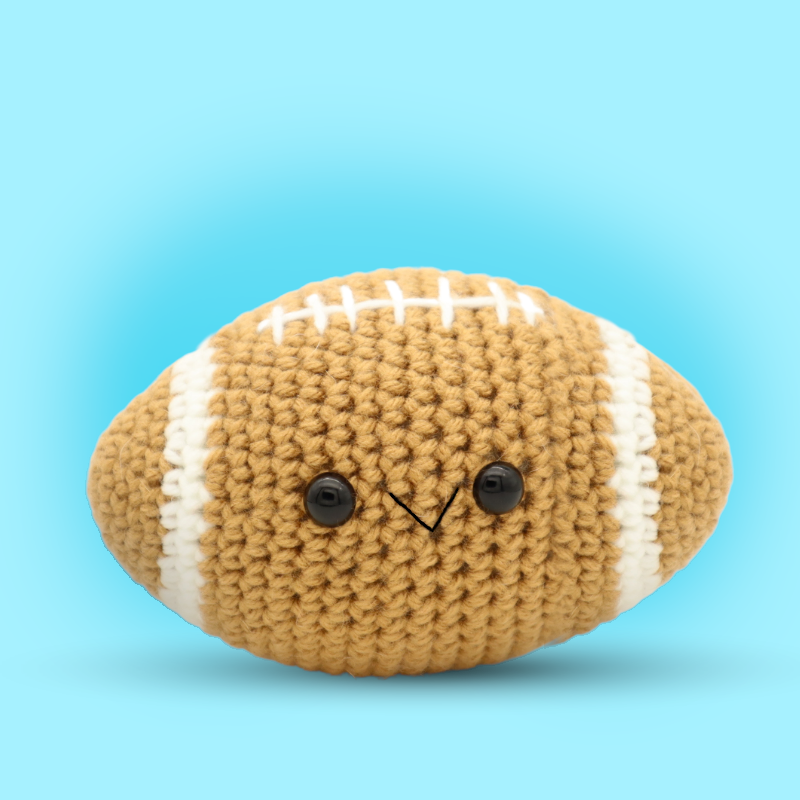 This crochet football is adorable and all the football fans in your home will be fighting over it! The tutorial gives detailed instructions that explain how to make this cute little amigurumi plushie for National Football Day. If you decide to use a dark brown yarn for the football stuffie, consider using Poly-Fil Dark fiber fill instead. This dark fiber fill blends in beautifully with darker colors and provides just the right amount of fluff to stuffed projects.
Decorate your table for National Football day with these fun and easy projects! Instead of using paper that rips and falls apart when wet, opt for Oly-Fun fabric to create durable party decor. Oly-Fun fabric is easy to cut and paint, and is perfect for crafting with kids.
This adorable plush doll can be personalized with your favorite football player's name and number! This detailed doll tutorial will show you how to create a plush replica of your favorite athlete. This would also make a great gift for the little football players in your life! Make enough of these and you'll have a whole team.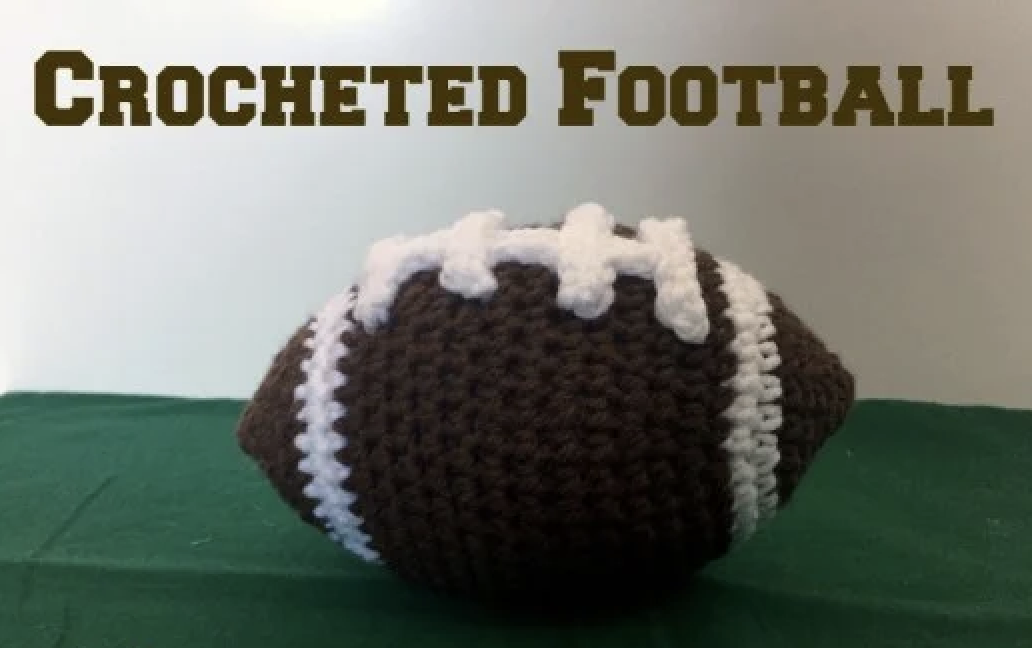 Here's another, larger version of a crocheted football. This cute project is perfect for cheering on your favorite college or professional team while you watch the game at home. This cute plush is filled with Poly-Fil Fiber Fill and will help the whole family celebrate National Football Day together when you have fun tossing it to each other.
Use your favorite team colors to create a dynamic football themed quilt. The pattern is available in both kid size and throw size. Stock up on fabric in your alma mater or city's team colors, grab your favorite batting, and have fun stitching this beautiful and unique quilt design for National Football Day!
This cozy blanket is made with minky fabric, which is ultra cuddly and soft. It's also light enough that it won't be too heavy to use in the summer. While this pattern is on the small side, you can easily enlarge it to make a larger blanket for teens and adults to enjoy. Because minky fabric is so slick and felt fabric can fray, the tutorial recommends using an iron on adhesive like Stick Double Sided Fusible Interfacing. This lightweight, sheer webbing acts like a glue and doesn't add any bulk to your projects.
This soft fabric football is perfect if you have toddlers and little ones in the house! They'll be able to toss it around safely without hurting themselves or anyone else. You could even make a few of these to toss around with your pets. Poly-Fil Fiber Fill ensures that your fabric football will stay soft and in shape even after hours of play!
Here's a quick project that you can start and finish on National Football Day! This no sew football pillow is made with fleece, and no major crafty or sewing skills are required! Cut and tie knots to create a fun football pillow that will come to life when you add the perfect pillow insert.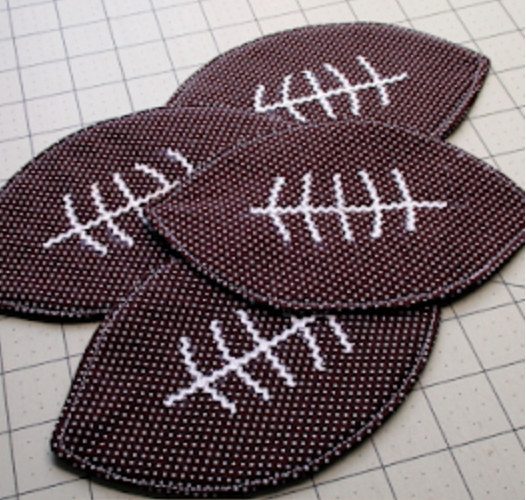 Make dinner fun tonight by decorating for National Football Day! This round up has a variety of decorating ideas that will help set the mood. From pennants to coasters to table runners, there's bound to be a project that you will be excited to make!
Who will you be rooting for this National Football Day?