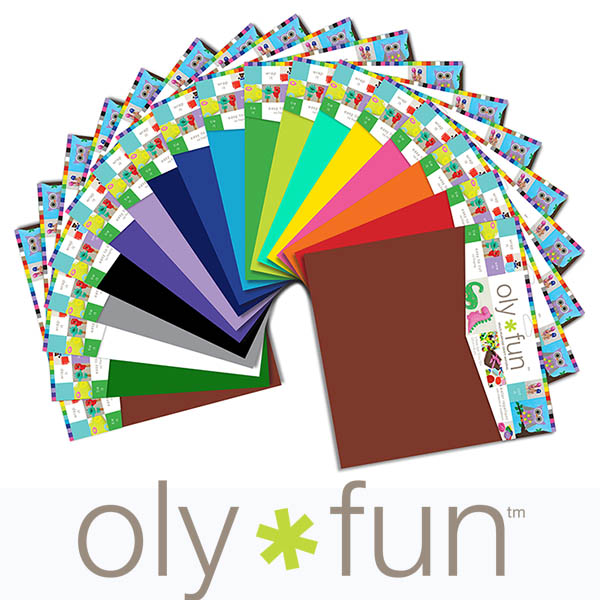 When the kids are out of school and they are looking for something to do, try these 13 boredom busters using Olyfun craft sheets.  Olyfun craft sheets are an inexpensive material that is very kid friendly.  You can find it in the Crafts aisle, near pom poms, pipe cleaners, popsicle sticks and other fun stuff.
Joann Fabric and craft stores are currently carrying it in the single color 3-pc sheet sets.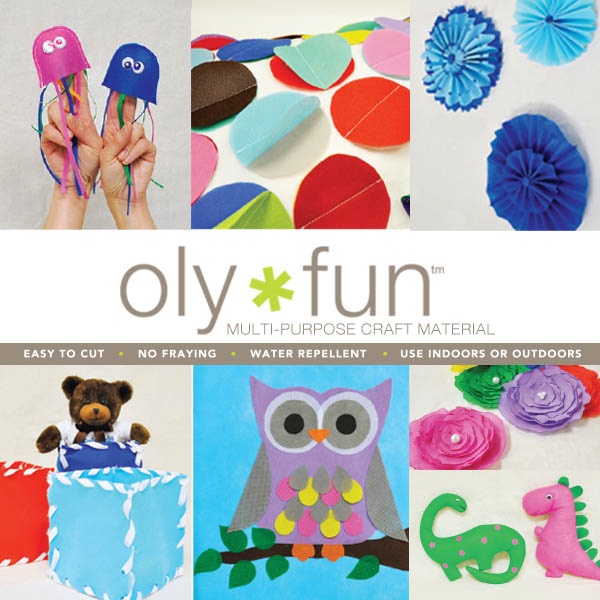 13 Boredom Busters with Olyfun
This is one of the easiest, most versatile materials you will ever find. You can:
Sew it, glue it, staple it, pin it or tie it.
You can write on it, paint it, embellish it, stamp it or stencil it.
You can scissor, rotary, or die cut it.
You can use it as fabric or use it as paper.
You can use it indoors and outdoors.
The only thing it won't do is fray, tear, or fade so don't bother hemming it.
SOLID COLOR THROUGHOUT
Use both the front and back – no white core or back side
GREAT VALUE
A good value solution for holiday and event decorating, costumes, kids projects and activities
WATER RESISTANT
Ideal for a variety of indoor and outdoor uses

Olyfun is available in big stores like Joann, Hobby Lobby and Walmart on bolts and sold like fabric.  The new economical craft sheets  are available in the craft aisle of Joann and are available in the awesome colors shown below. No more boredom blues!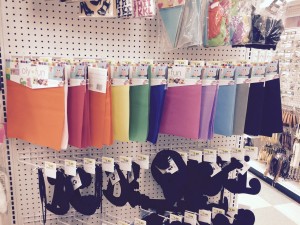 If you don't have a Joann near you try online
Now for some fun craft ideas you can create to make boredom disappear and encourage creative play.  It is good for kids of all ages. We have even added in ideas just for you.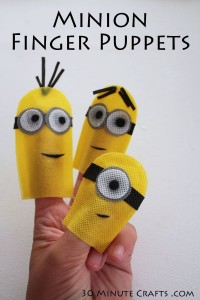 Minions make adorable finger puppets.  Create them with craft sheets for hours of entertainment.  Take some time and plan out your craft ideas for the next rainy or snowy day at home.  You will find more boredom buster ideas linked below.  Creative play is wonderful make it happen.
We have a board on Pinterest with even more Olyfun Ideas.  Join the fun and pin the image below to remind you of what you want to make. Olyfun is the boredom busting cure.

 Joann carries a full line of Oly*Fun craft sheets – in a rainbow of 12 bright colors.  Bring home your boredom busters today.