Millions of people around the world will celebrate Earth Day this weekend. This global celebration has grown immensely in the past 50 years, and we hope you will join us in encouraging sustainability and recycling. Fairfield World is proud to be part of the solution by crafting your favorite fiber fill out of recycled bottles! Every pound of Poly-Fil keeps 45 single use PET water bottles out of the landfill. We hope you'll join us on Earth Day and every day as we strive to turn "trash" into something to treasure. Maybe one of these upcycling projects will inspire your next DIY project!
Home Decor
Turn an old suitcase into a beautiful travel-themed pet bed with this upcycling project. Large, old suitcases are plentiful at estate sales and thrift stores. Add some paint and a soft bed made with cushiony foam to create the bed of your dog's dreams!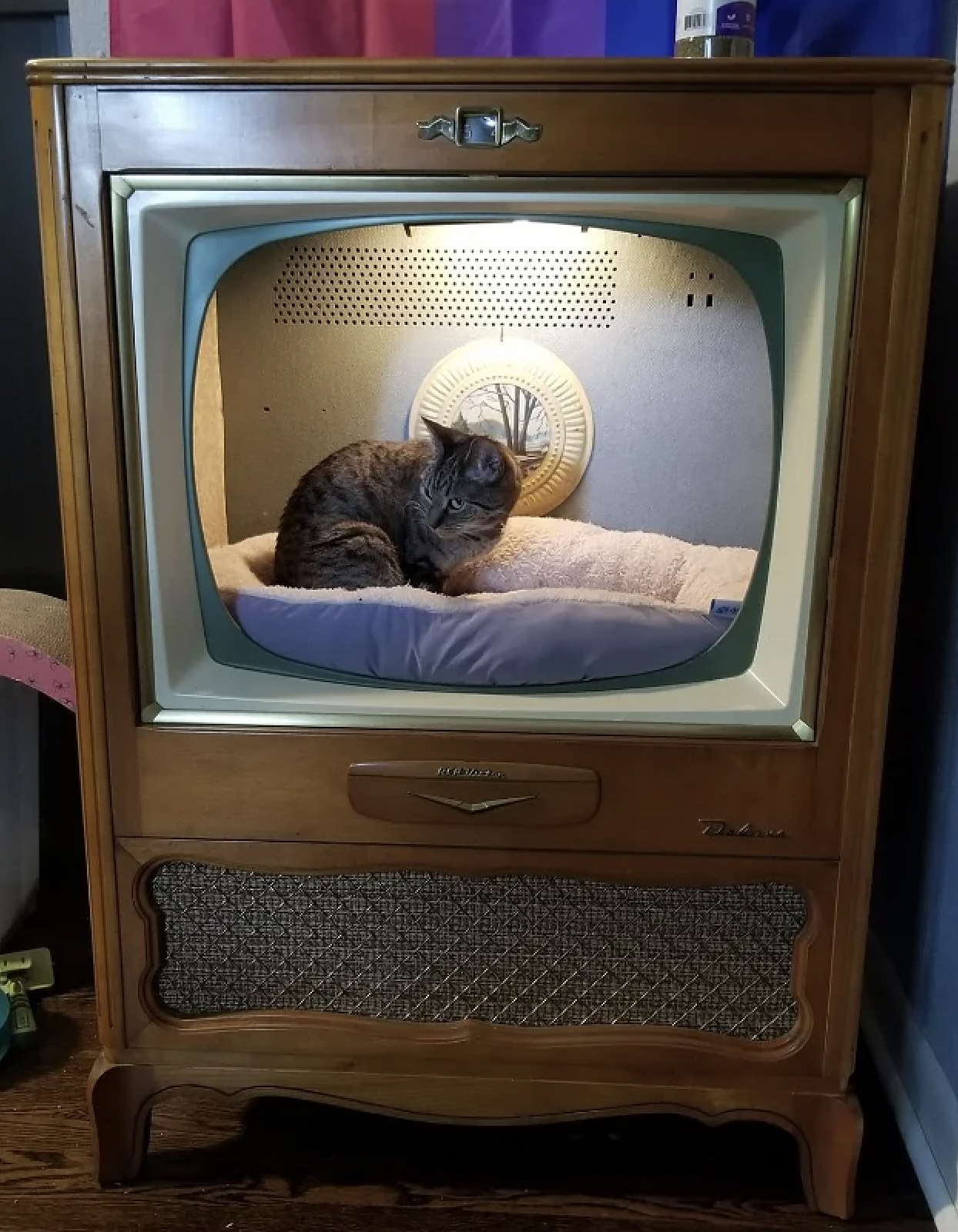 Turn a boxy old television into a cat bed that doubles as fabulous decor! Your kitty will love to curl up in this stylish pet bed. You're not limited to old televisions…many outdated appliances, like bulky computers, can be gutted and made into pet quarters.

While this is a pretty advanced DIY project (and claw footed bath tubs aren't cheap!) the idea is still a fun one. What other outdated items could you turn into a fun seating area? Keep your eyes open for opportunities. Dresser drawers, cribs, car trunks, and more have all been upcycled into fun and funky seating. This tutorial from Clark's Fabrication gives lots of tips on how to make a custom cushion for your upcycling projects.
Organizing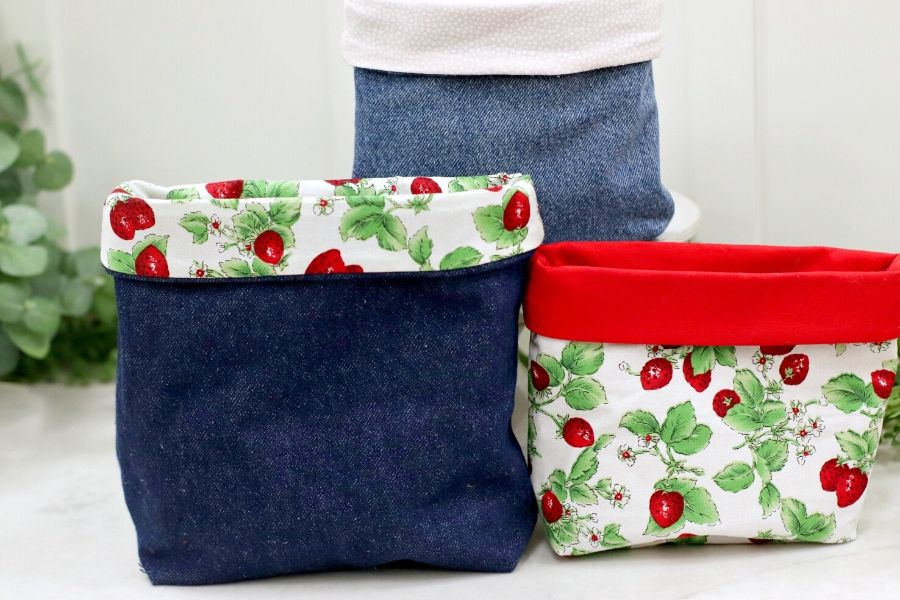 Don't buy fabric storage bins! You can make your own by upcycling denim. This project is a great way to turn tattered, worn, or outdated jeans into something that is functional. If you want your storage bins to be rigid, add interfacing to give the sides added support.

This inventive upcyling project uses toilet paper rolls, but you could substitute paper towel or gift wrap rolls instead. The cardboard tubes that come with vinyl products are very rigid and would be great for this project, too. Craftsy Hacks has the full tutorial to show how you can turn something destined for the trash into an awesome way to organize and transport school supplies.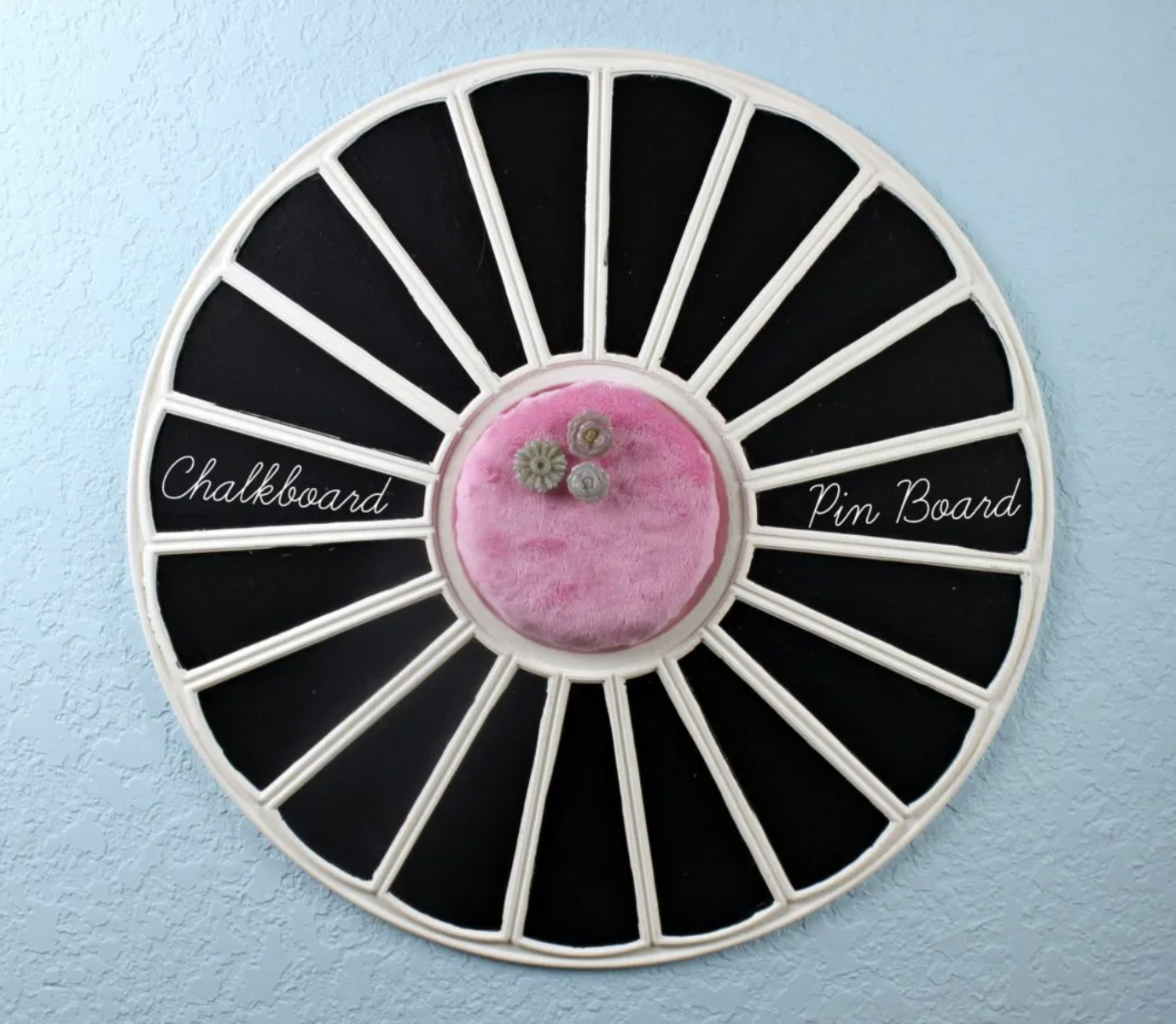 Ceiling medallions might not be in style anymore, but don't send them to the landfill! Transform them with a little creativity. This fun project shows how you can turn a basic ceiling medallion into a chalkboard and pin board to hang near a desk.
Accessories
Ripped and stained clothing gets a new life with this fashionable upcycling project. Cut old leggings and shirts into strips that can be used in a variety of ways. This tutorial shows you how to turn those fabric strips into pretty braided bracelets.
You don't need a tape player to enjoy this cassette! Make a retro coin purse or wallet by repurposing any cassette. Thrift stores practically give cassettes away, so all you'll need is a zipper and some recycled fabric to make this DIY on a budget.
A beautiful embroidered top gets a new life with this project. Crafty Chica shows how simple it is to turn a blouse into a chic bag. If the fabric you're using is too thin, opt for interfacing or even light batting to give your handmade bag some structure.
For Kids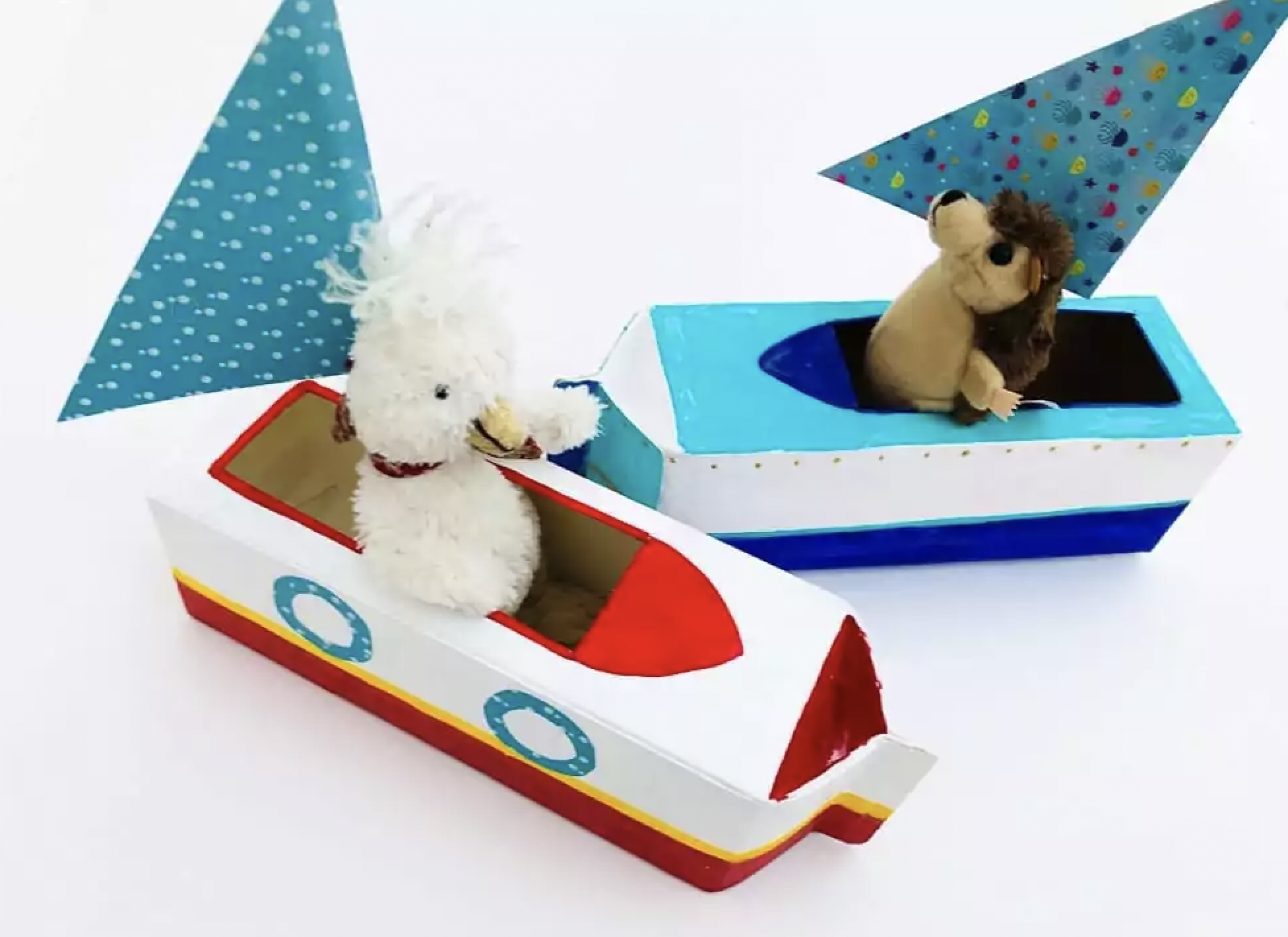 Show kids the joys of crafting using recycled items this Earth Day! This cute project from Mas & Pas shows how to use drink cartons, a few supplies, and some imagination to create adorable boats. Kids will have fun making their own unique creations!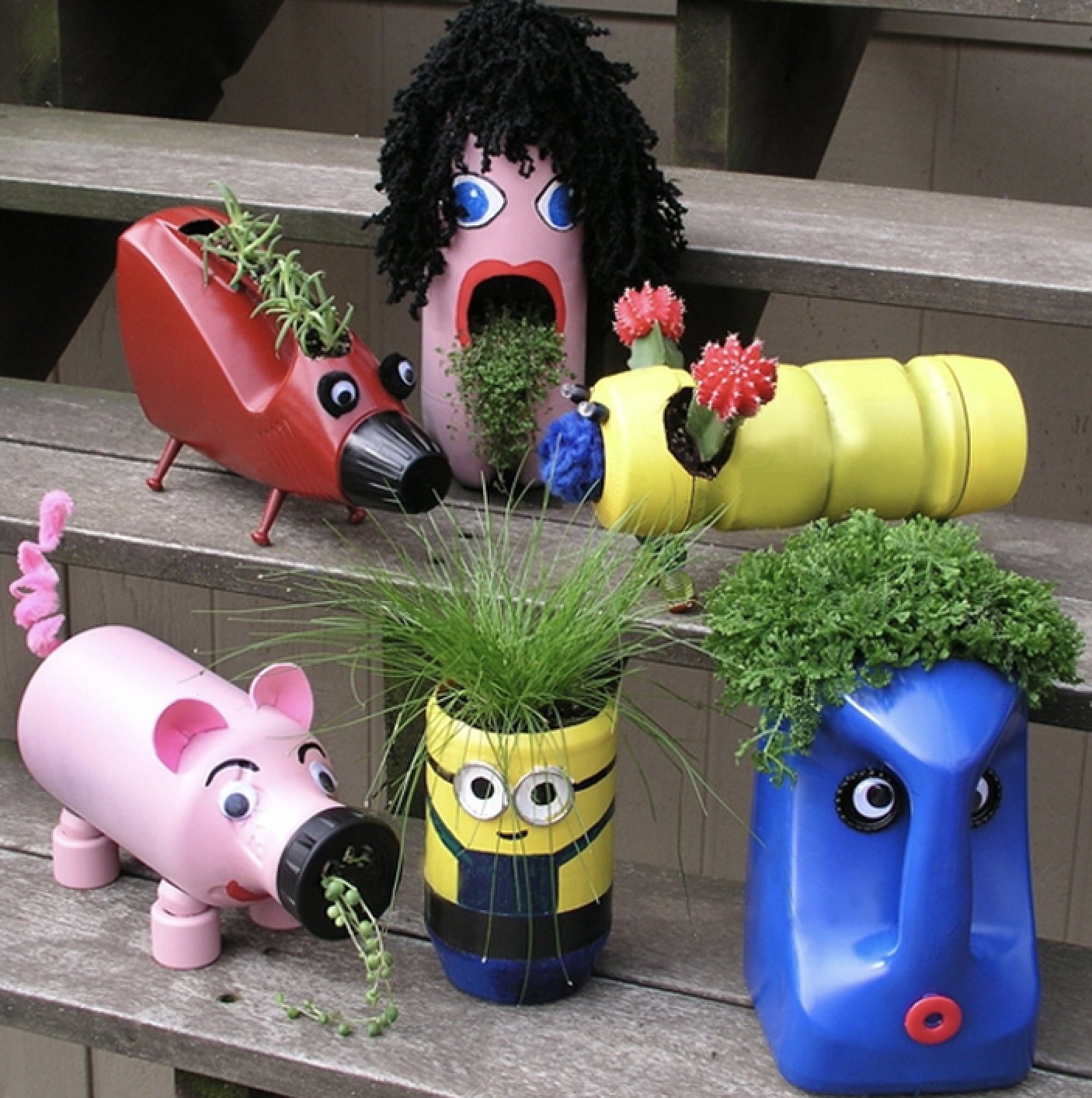 This project helps encourage both growing and recycling, making it perfect for Earth Day. Kids can use items from the recycle bin to make adorable planters. Then they can add plants or, better yet, plant seeds, to learn the value and joy of growing something.
These sweet flowers make great gifts or decor! This easy project is perfect for large groups, too. This project uses egg cartons, but you can also recycle fast food drink carriers to make larger flowers.
We hope these upcycling projects have inspired you to craft for Earth Day on April 22nd! For more inspiration, see our round up of Poly-Fil Earth Day Projects We Love.