I love crafting with repurposed items!  It's such a thrill to take something that is no longer used and turn it into something useful and unexpected.  When it came time to get a new pet bed for my dog, I decided to make my own…from a suitcase, of course! It is a total DIY dog bed.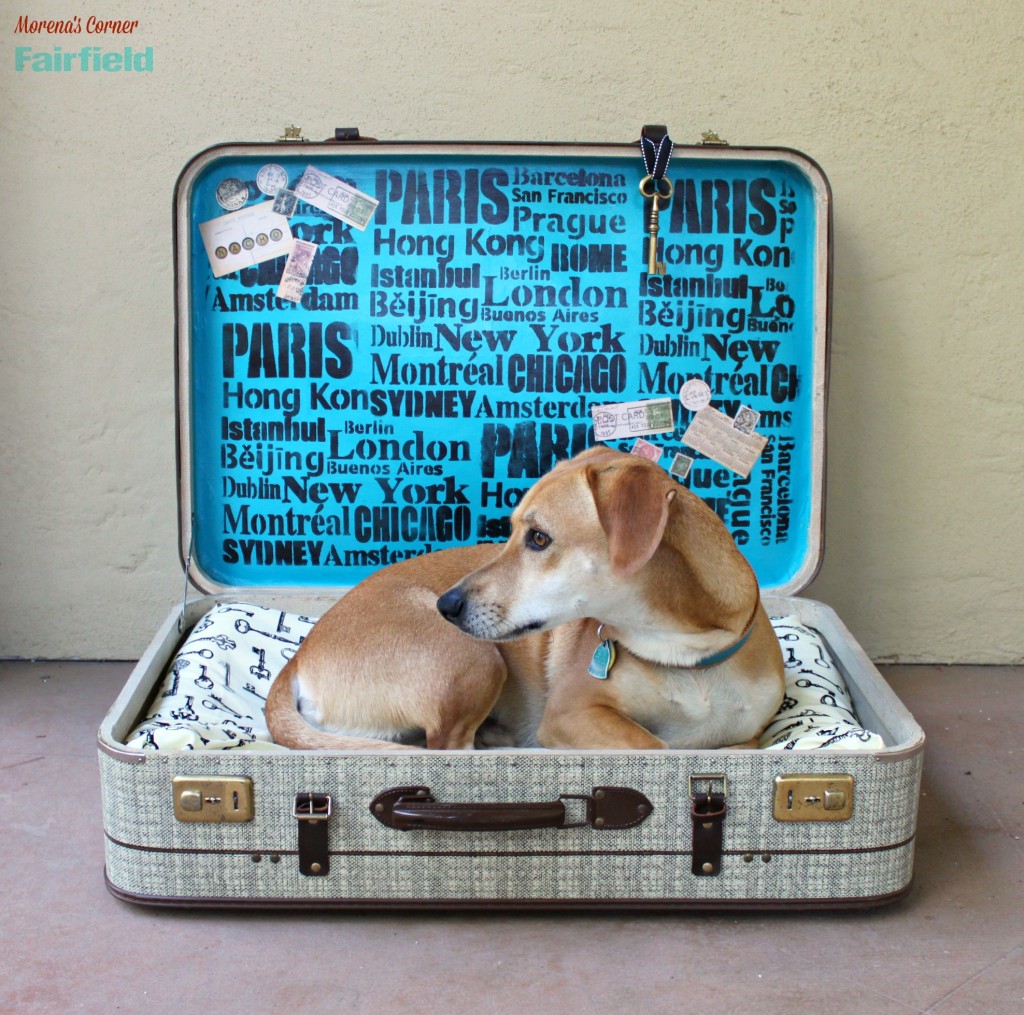 This pet bed is kind of a reflection of my life.  My husband and I loved to travel internationally when we were first married.  We saw so many wonderful places in the world together!  The addition of kids, and pets, slowed us down.  It's kind of hard to jet off to Australia for a month with 4 kids, a dog, and two birds to take care of.  Still, being home with our crew is a chapter of life we are enjoying and trying to relish every moment.  So, using a thrifted suitcase from Goodwill, I created a pet bed that reflects our love for travel and for our sweet dog, Nacho.
Supplies for DIY Dog Bed: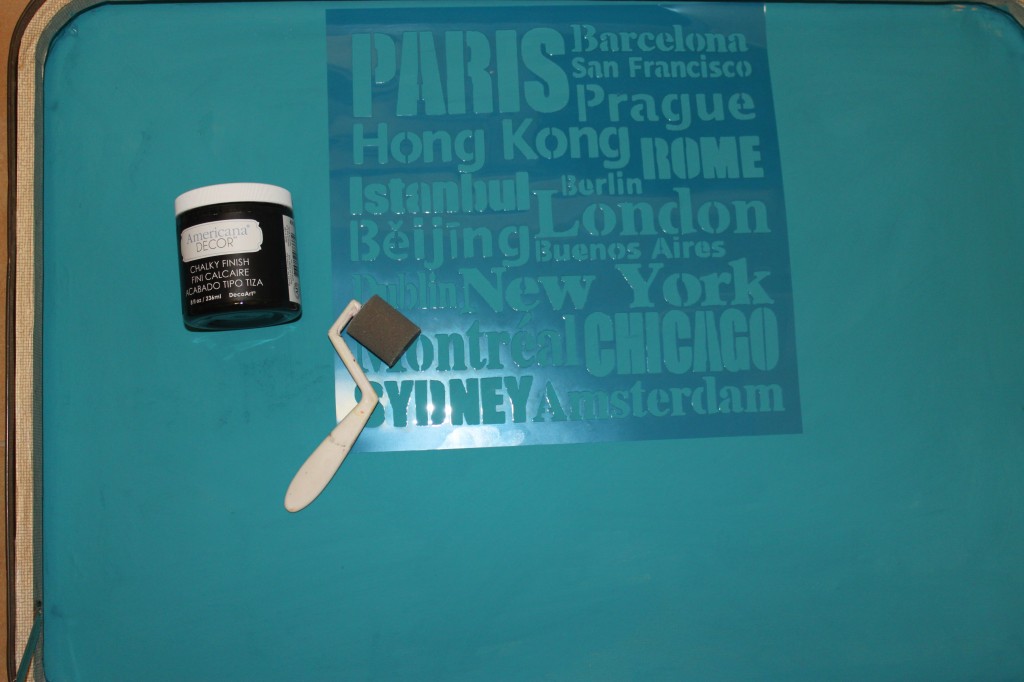 Step one:  Paint the inside upper side of the suitcase, then stencil a design on top.  I used Treasure for the side, and carbon for the words.  The stencil used is Deco Art's 12×12 stencil called "Bon Voyage".  I sealed the dried paint with Americana Decor Varnish.
Step two:  Cut the Project Foam so it fits the suitcase.  I stacked three pieces of foam together.
Step three:  Wrap the foam with the fabric, just as you would a present.  I used the fabric fusion tape the same way you would use double sided tape when wrapping a gift.  Place the pet bed inside the suitcase.
As a final step, I embellished the "wall" of the pet bed with travel themed stickers and a decorative key.  This suitcase had leather straps which I used to secure the side and ensure that it doesn't collapse on my dog.
I can guarantee that no other dog has a bed quite like this one!  When you do it yourself, you can make items that matches match your personality, like I did with this no sew suitcase pet bed.  You could easily make your own pet bed in different colors or sizes to meet your needs.  Have fun crafting and creating!