A new year is just around the corner!  Many people like to make New Year's Resolutions that deal with health and fitness.  We'd like to encourage you to include creativity in your plans!  Here are ten Resewlutions for you to consider.
Learn something new.  

The new year presents an opportunity to start fresh.  Learn a new to you technique, take a class, or sign up for an online workshop to stretch your skills.
Teach a young person to sew.  

Share your passion for sewing with a younger generation.  Many children never see someone sew, nor are they taught how to sew!  Reach out to young people in your family or your community to see who wants to learn this wonderful skill.  We offer tips for teaching young sewists in

this article

.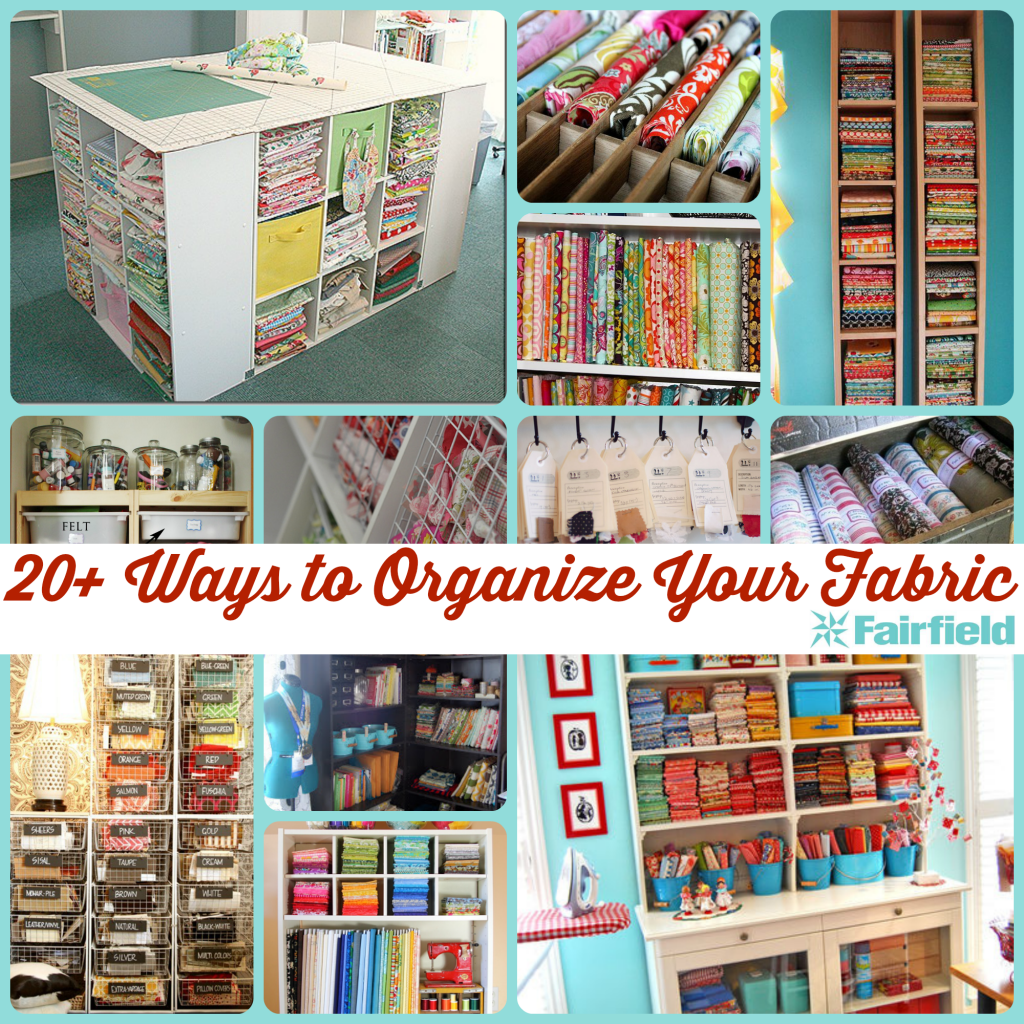 Organize your fabric stash.

It's frustrating when you want to make something but can't find the fabric you bought for that project!  Get your fabric stash under control so you can spend more time making and less time searching.  We have over 20 fabric organizing ideas for you in

this post

.
Spend less time on Pinterest looking for ideas and spend more time making!

 Many of us have hundreds, even thousands, of great ideas saved on Pinterest.  Now start making those things!  Set dedicated time in your schedule (like Sunday evenings from 6-8) for sewing.  Stick to it like you would a fitness schedule!  Don't cheat yourself of your creative making time.
Use your stash before buying more fabric.

 Yes, it is so tempting to buy more fabric.  So tempting.  Don't deprive yourself of new fabric, just come up with a plan that works for you.  One idea is that for every new fabric purchase, make something with an old purchase.  Another option is to donate one piece for every new piece purchased.
 

Donate to a worthy cause.  

Maybe you have more ideas than items that you need.  Or maybe you're following the advice in idea #5.  If you  have too much "stuff" then consider donating it.  Love to make quilts?  Consider sending them to kids in foster care.  Too much fabric?  Your local theater will LOVE to take it off your hands.
Organize your sewing room.  

Get more done when you can find your scissors and other necessities easily!  We have several great suggestions in

this article

with sewing hacks you need to know.
Plan your projects.  

Find a planner that you love, or simply buy a pretty notebook.  There are even apps that will help you keep track of your projects and ideas.
 

Join a group.  

Find a local quilting or sewing group to meet others who share your interests.  You can also join online sewing groups.  
 

Share your work.

 We love to see what people are making, and so do others!  Let us be inspired or learn something from you by showing what you've made.  Tag us on

Instagram

or leave a picture on our

Facebook page

so we can admire  your craft.