Whether you're a pro or a newbie, there is always something new to learn about sewing!  I've compiled a list of some "must know" sewing hacks and hope they will make your sewing faster and more fun.  Check out the list, and be sure to leave a comment to let us know your favorite sewing tip or trick.
Keep a pair of pliers in your sewing room. They are great to use when hemming blue jeans to compress the thick seams together so they are easier to see over.
2. Keep a small needle nose plier in your sewing room. They are great for repairs on zippers, pulling a broken needle from under the bobbin, and pulling heavy threads when mending jeans.
3. Use larger serger thread on all machines and put it in a coffee cup to hold it in place.
4. Use hairspray to make threading a needle easier.
5. Use a rubber band to keep your sewing machine paddle from slipping.
6. Use steel wool in your handmade pin cushions to keep pins sharp.
7. Hot glue a measuring tape to the side of your table.
8. Use a side winder and an extra spool of thread to thread bobins. This way you don't have to unthread your machine when bobbins run out.
9. Keep a magnetic stick by your machine. Use it to pickup any pins you drop.
10. Keep a lint roller nearby to pick up threads when ripping out mistakes and for picking up threads when embroidering.
11. Use glass paper weights or large metal washers to hold down patterns instead of pinning them.
12. Use size 20 needles for all heavy fabric and jeans.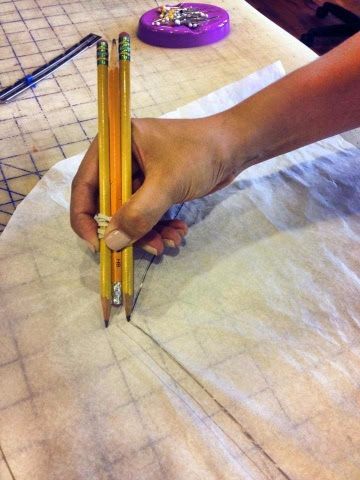 13. Rubber band pencils together, then trace the edge of your pattern piece for a perfect seam allowance every time.
14. Use a drop of clear nail polish to keep threads together and buttons on longer.
15. To find the fabric grain, clip into your selvage and pull a loose thread out.  The line this thread left behind is your cross-grain, which is perpendicular to your grain line.
16. To pull a cord or elastic through a waist band, pin the end with a safety pin and drag it through, bunching up the fabric as you go.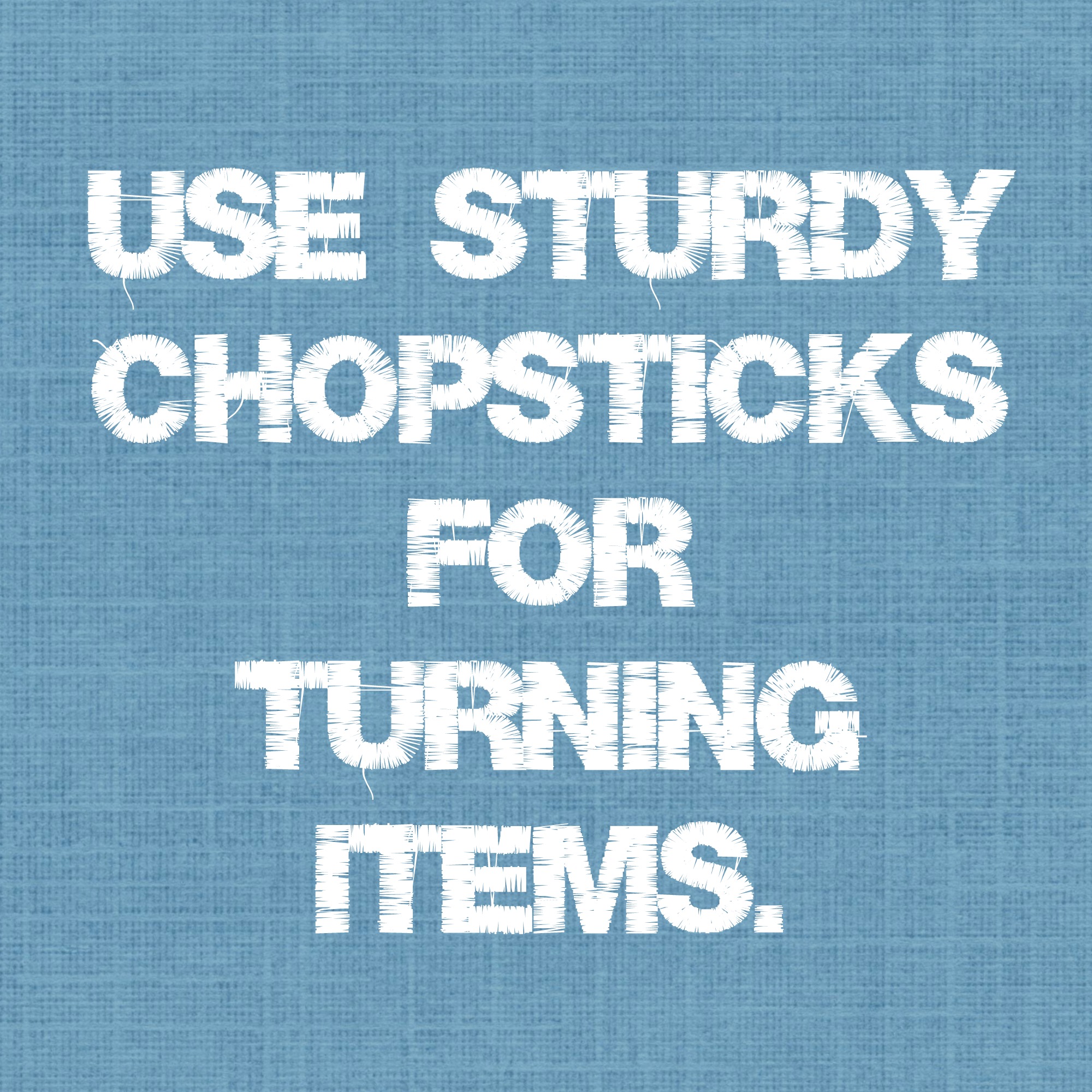 17. Use sturdy Chopsticks for turning items.
18. Use
fusible strip interfacing
on a roll and always interface before putting a zipper in to keep the fabric from stretching. Both sides always line up, and the zippers look beautiful.
20. Add magnets to a bowl to keep your pins in place.
21. Cut your fabric out with pinking sheers to keep it from fraying while you sew.
22. Fake a hem with bias tape.
23. Use binder clips instead of pins for fabrics that are easily damaged.
24. Use toe separators to store your bobbins.
25. When cutting a slick fabric, put a layer of muslin under the fabric and pin the layers together before cutting.
26. Cut a straight line through burlap by pulling out one strand and cutting along the gap.
27. Sharpen dull scissors by cutting tin foil or sandpaper.
28. Use old DVD towers or file cabinets to organize fabric.
What's your favorite hack or sewing tip?  Let us know in the comments!