Well loved plushies are like old friends. Whether your stuffed animal is one from your childhood or something that was thrifted, it will need a little TLC from time to time. Stuffed animal repair is easier than you think! These simple steps will help you get started.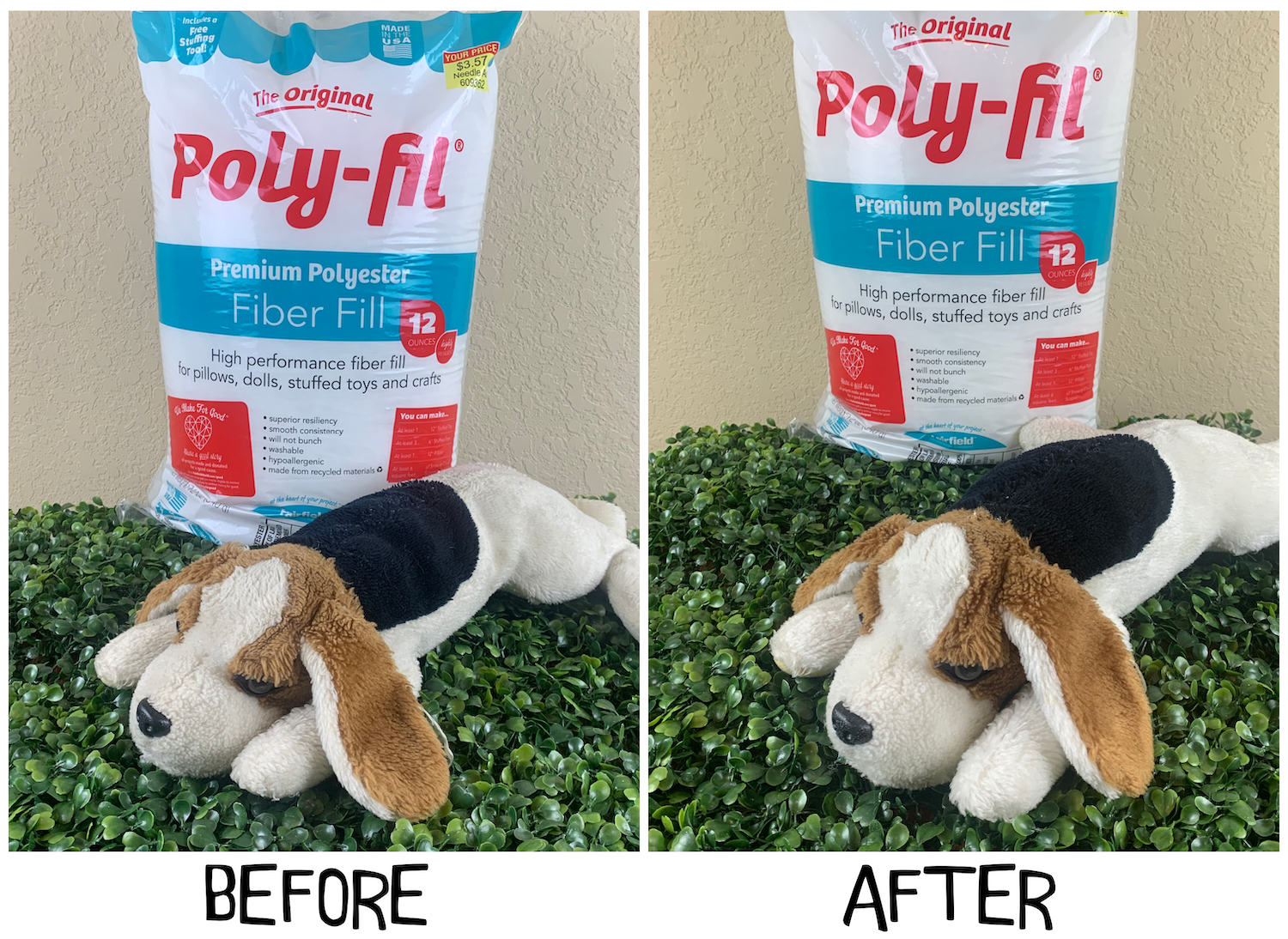 What's Old is New Again
My family loves to thrift, and most stores and garage sales are overflowing with stuffed animals. Many of these toys will look like new with a little cleaning and new stuffing! You can help reduce waste and recycle when you give thrifted stuffed toys a second life. Not only are you recycling the toy, when you use Poly-Fil to refresh your plushie you're using a recycled filler too!  Poly-Fil is made from recycled single-use PET water bottles. Every pound of Poly-Fil keeps 45 PET water bottles from winding up in a landfill! Our eco-friendly filler is perfect for stuffed animal repair projects.
Remove Old Stuffing
Examine the plush toy to find the seams. If the toy has already burst at a seam, your task will be even easier! I like to find a seam on the belly or back to start with. Use a seam ripper to carefully open up the stuffed toy. You'll want to make an opening that is large enough to put your hand in, if possible. This will make it easier to access the limbs, tails, and other small parts of the plush toy.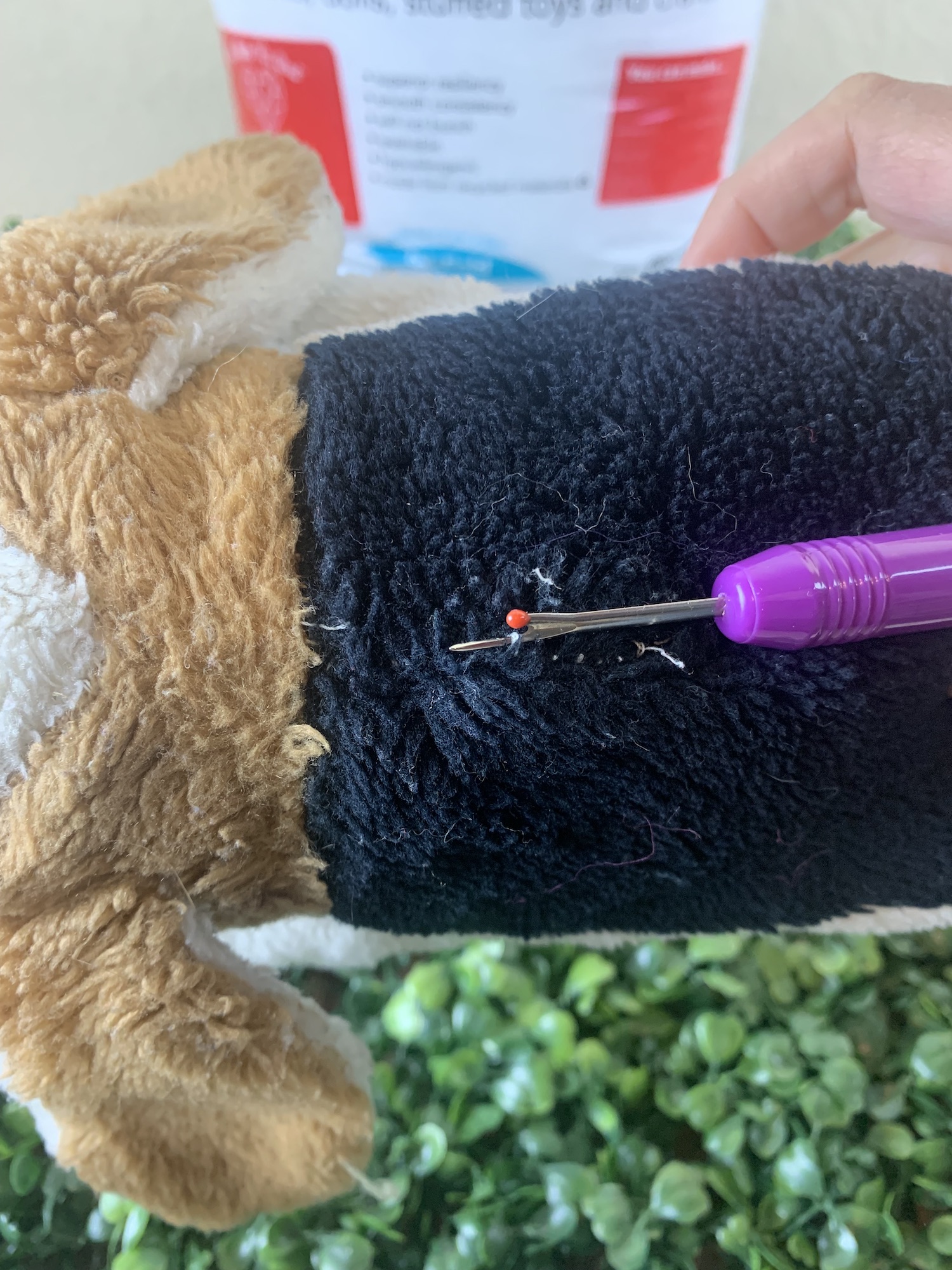 Once you've opened up the stuffed animal, remove all the old stuffing and discard it. The old filler is probably lumpy and has lost its softness. Take it all out and discard it.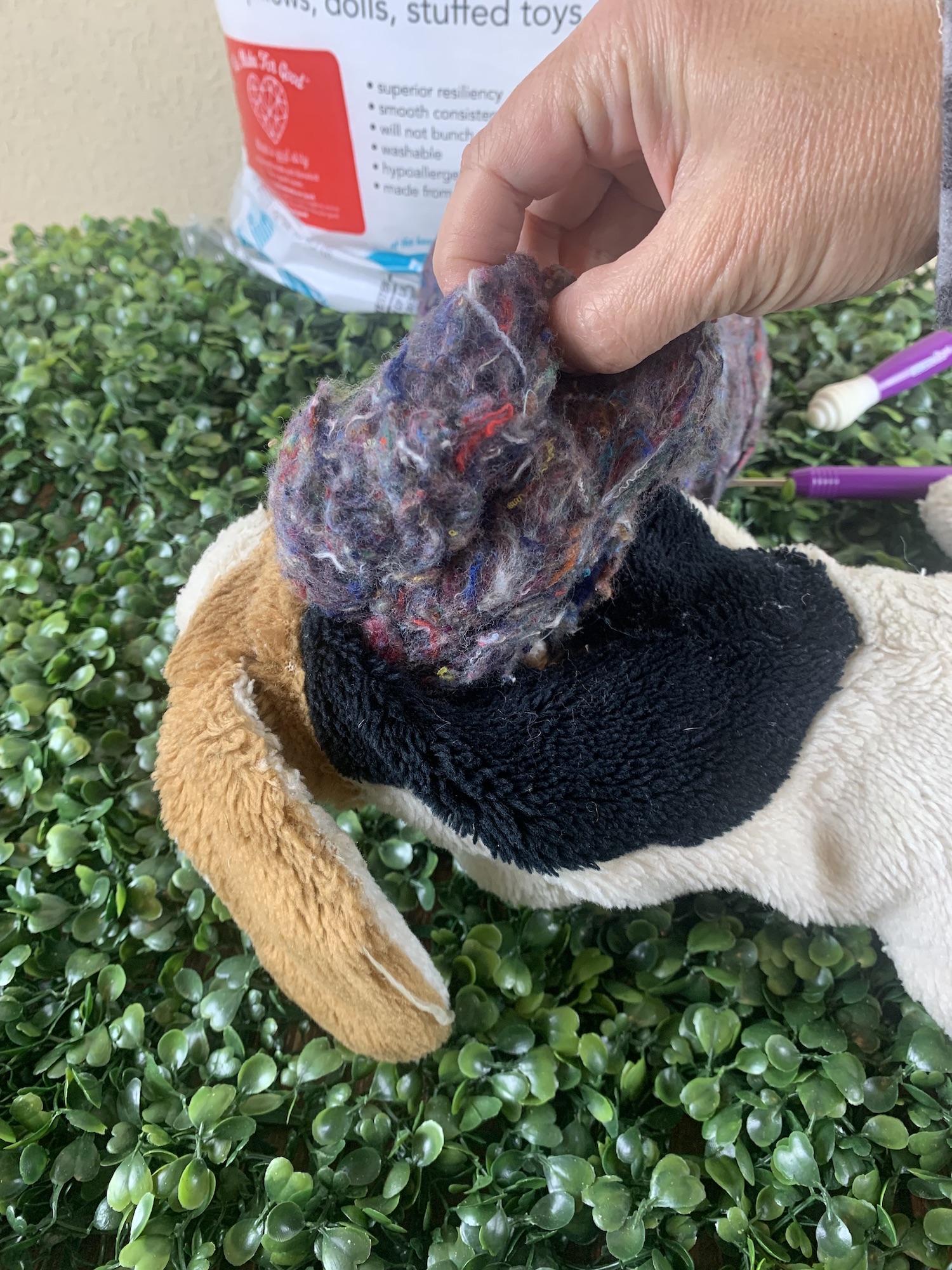 Wash & Dry
Clean and refresh the stuffed animal's coat with a nice bath! You can hand wash the toy and line dry it, but if it isn't very fragile you can use the washer and dryer! I placed the plushie in a mesh laundry bag and washed it on the delicate cycle. I also machine dried it using the delicate cycle. This vintage stuffed dog toy was much brighter and smelled so much better after it was washed and dried!
Repair if Needed
Now's the time to make repairs if needed. If the toy has puncture marks or rips that are small, a few stitches should do the trick. Larger rips will need to be patched. You can try to find a plush fabric that matches the toy, or make a colorful patch to sew onto the toy. This will give it some character! Missing eyes, limbs, tails, etc. can also be added back at this time if needed.
Fill with New Stuffing
Grab Fairfield World's Poly-Fil Fiber Fill to bring the newly washed and repaired stuffed toy back to life! Start by filling the limbs first. Once those are filled, add Poly-Fil to the head. Finally, stuff the body, making sure the Poly-Fil is even and fills all the little gaps and crannies. Once the plush is amply filled, use a ladder stitch to close the opening.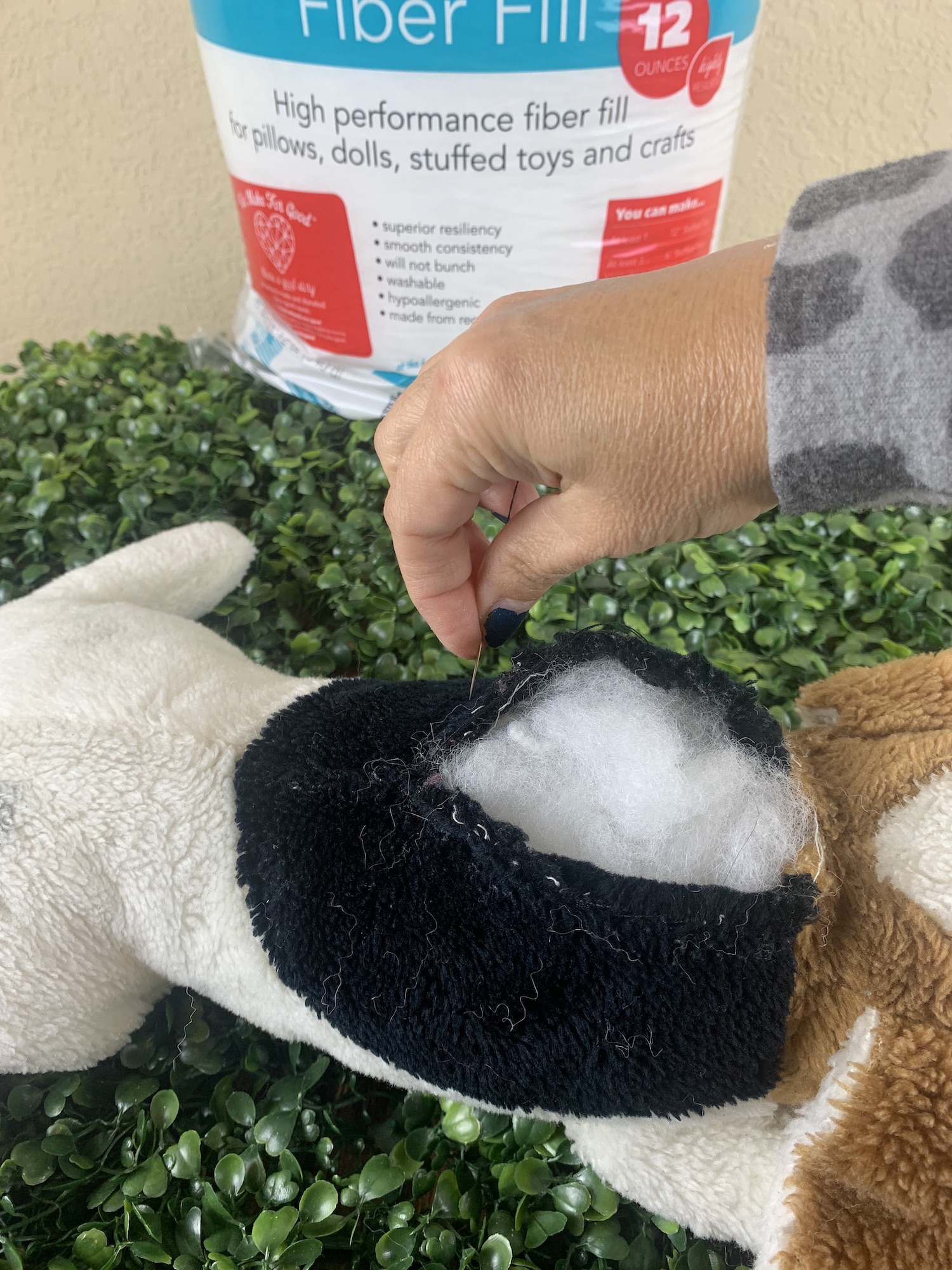 What was once a sad and saggy looking toy is now bright, fluffy, and smells great! Have fun bringing beloved stuffed animals back to life.