Round ball pillows are fun to display and even more fun to play with.  We make Soft Touch® 12″ Round Pillow Ball and also a Soft Touch® 10″ Round Pillow Ball Round is all the rage for toys and decorating! These pillow balls are soft, plump and so much fun to dress up in fabric, yarn, ribbons and bows.  They're so cute you'll want more than one.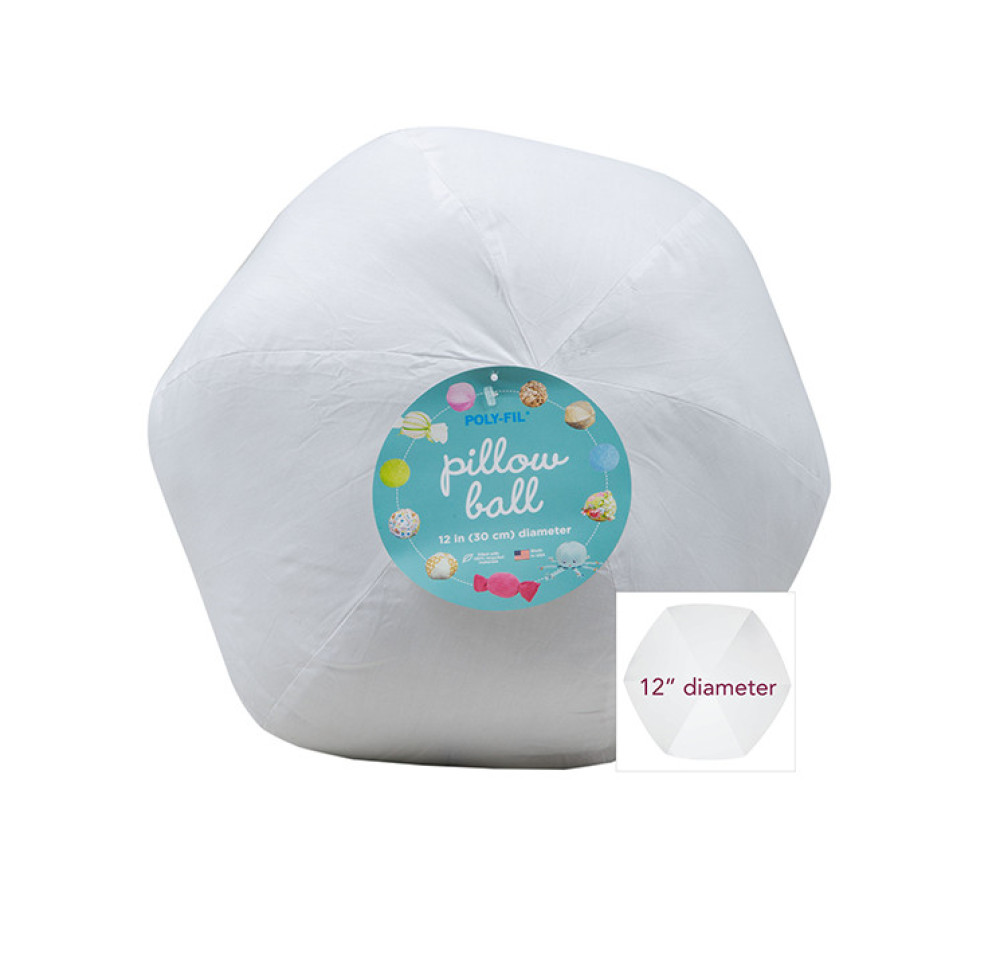 This sophisticated newcomer, Panel Envelope Pillow Ball, might remind you a bit of its distant cousin, the beach ball… but this plump beauty is all about lounging around indoors looking pretty.
Pillow ball forms make the effect so fun and easy to create!  Get the Free project HERE.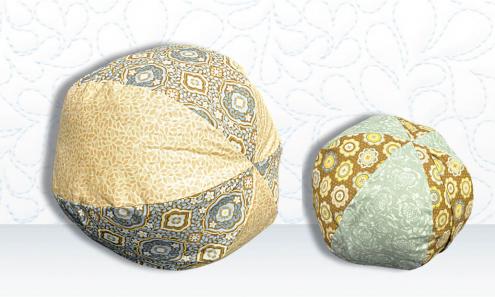 Sure, you could make another pretty scarf with eyelash yarn, but why not make a knitted eyelash pillow ball instead? Your couch or bed will appreciate a new accessory and your knitting loom will also be happy to get a little attention! Get the instructions for the eyelash ball pillow here.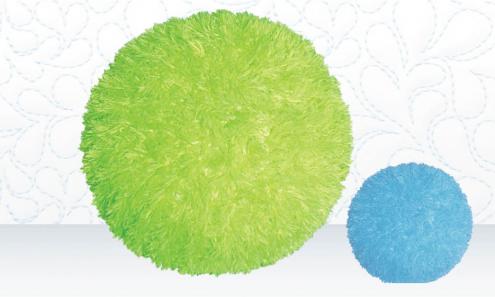 Make a SHAGGY KNIT PILLOW BALL using a loom and our free tutorial.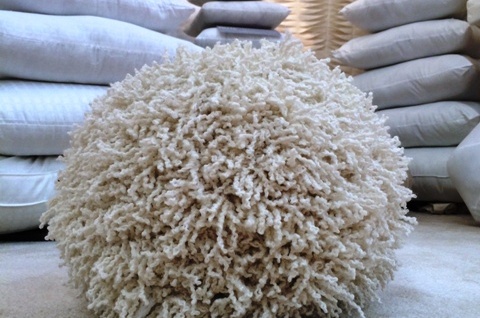 Make an extra large Peppermint Candy Pillow to my holiday candy hoard! It's an easy project that even a novice sewer could complete within an hour or so. The trickiest part is making sure the tips match up but don't stress out too much about that. Real candy is never perfect either!  Free Pattern and instructions.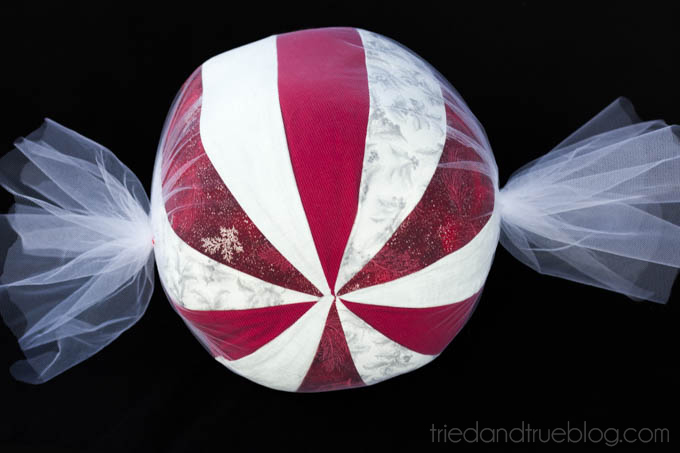 This no-sew Candy Pillow project is the perfect wrapper for a pillow ball. Sweet!
Get the easy to make pattern here.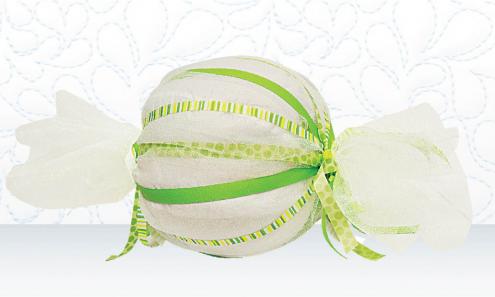 If you want a sweet treat, the beach look or a shaggy accent pillow we have you covered.  You can easily adapt any of these free patterns with instructions to fit your home decor.  So make your decorations well rounded with fun shaped pillows you make.  (pun intended) 🙂