How does a professional magician and clown wind up surrounded by boxes of Poly-Fil? When Covid shut down the circus, Random Creations by Red brough the carnival home with him! This self taught sculptor and creative taxidermist uses Fairfield World products at the heart of his whimsical and unique pieces of art.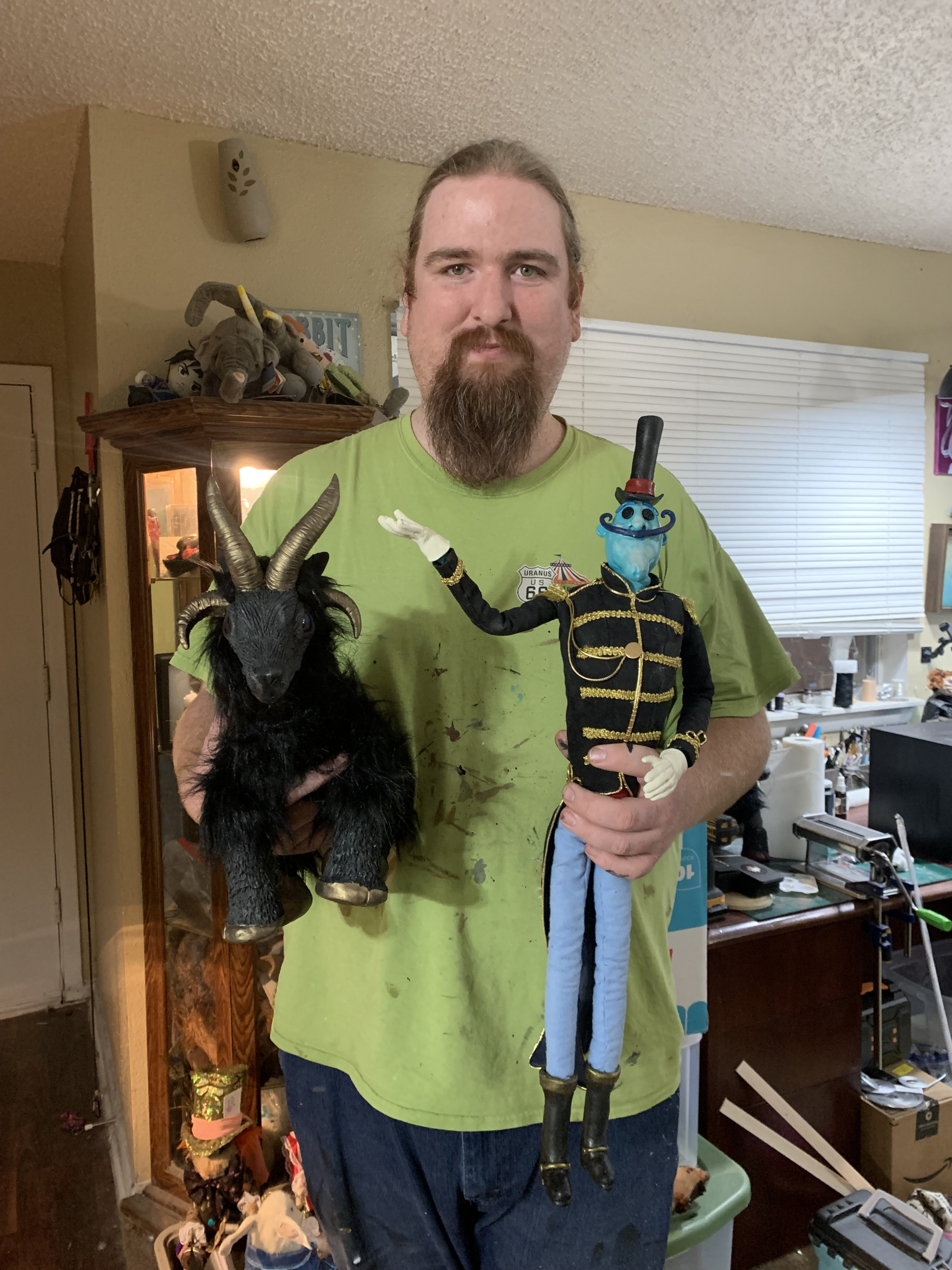 How it Started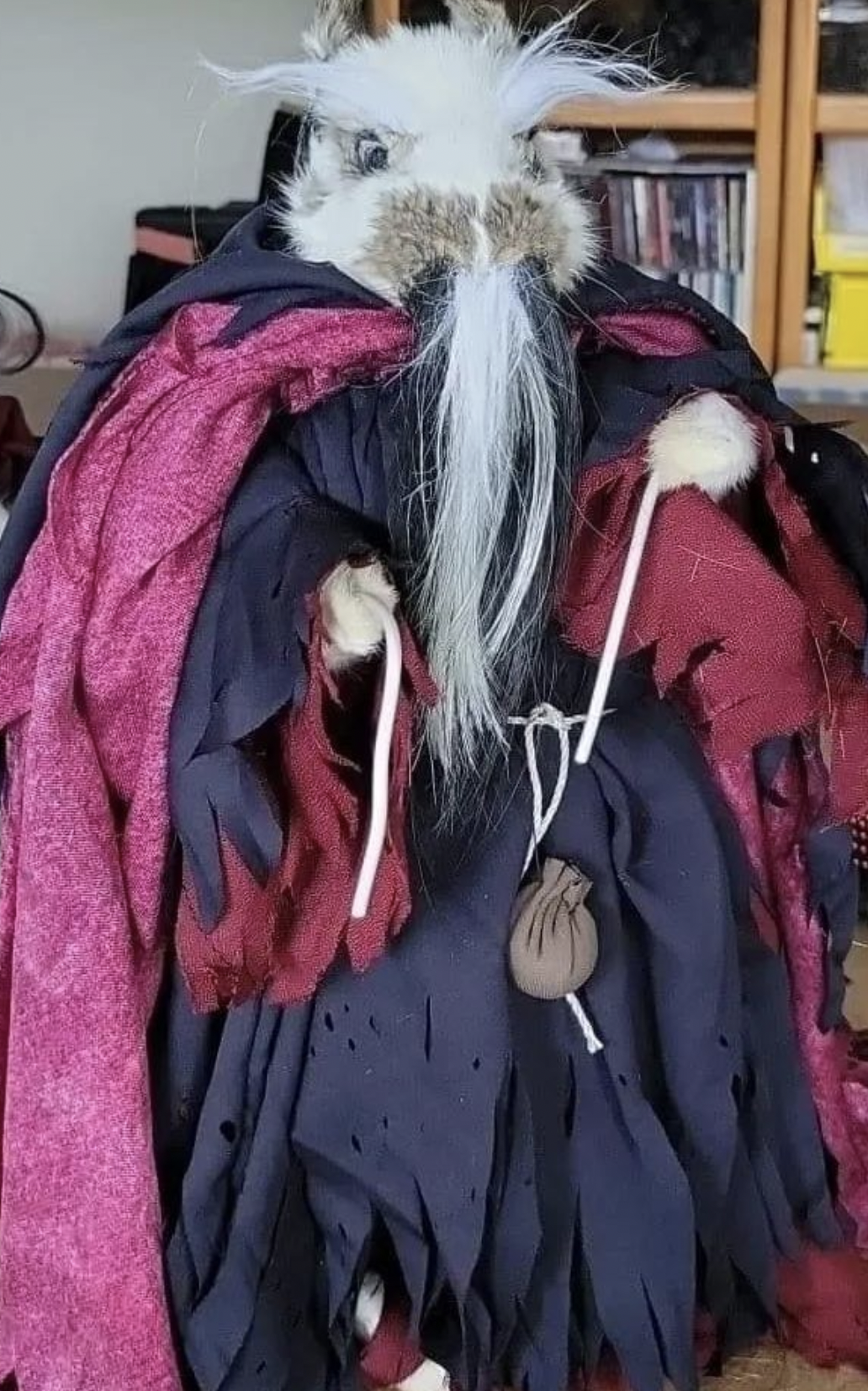 In 2016 Red was a circus entertainer who fixed side show specimens that he dubbed Silence of the Hams. Little did he know that his newly acquired skill of preserving wet specimens would lead to his current career. In 2020 the pandemic brought his magic and clowning business to a halt, and he pivoted to making props for magicians to use. It was during this time that he got a call asking if he could make a trophy rug for a doll house. A rug made from a frozen rat. This opportunity evolved into his creative taxidermy art business.
A Peek Behind the Curtain
All of Random Creations by Red's taxidermy critters are ethically sourced, coming to him frozen. The process he uses to create his sculptures and taxidermy art are very similar. First, he uses wire to build an armature for the creature. A sculpture is then hand created for the face. Once this is done he wraps the wire "skeleton" with batting. The preserved hide (or costume created by artist Marina McElrea) is then arranged over the armature. Finally, Poly-Fil Fiber Fill is carefully added to the hindquarters and face to fill out the creation. While we sewists and crafters think of Poly-Fil as perfect for softies and amigurumi, taxidermists know it's the ideal filler for their life-like work, too!
In addition to his taxidermy and sculpture art, Red uses lots of Poly-Fil in his cosplay creations. He recently assisted artist Marina McAlrea when she created a Potatopia mascot costume using Poly-Fil fiber fill. He has plans to make other plush mascots and fur cosplay suits using this same process.
Restoring a Jim Henson Lost Treasure
View this post on Instagram
One of Red's newest projects using Pol-Fil is the restoration of a classic Jim Henson workshop project. These Tiny Dino prototypes were created for a TV show proposal in the early 1980s. Artist Guy Gilchrist is a Henson cartoonist who developed a children's book and then pitched the idea for a TV show.
These adorable tiny dinos came to Red as a pile of "skin" and powdered foam latex. After 5 days of intense restoration with Poly-Fil, these priceless treasures will be on display and seen for the first time by the artist and creator in November.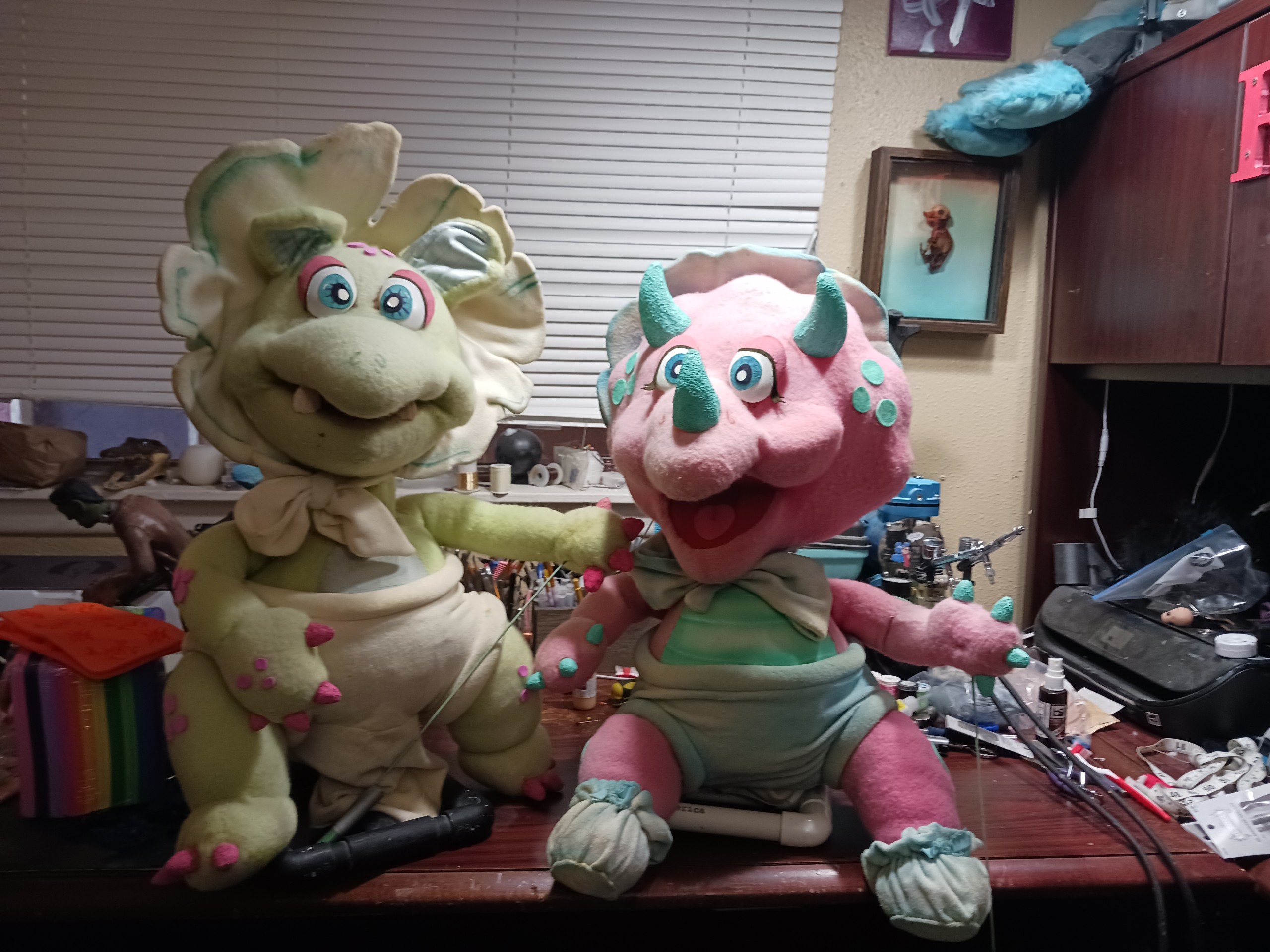 Future Exhibits & Events
Galaxy Arts & Entertainment Pop Culture Museum houses many of Red's most collectible creations. In true "Keep Austin Weird" fashion, this Central Texas treasure has two of his original, signed pieces that you won't find anywhere else. The Crypt Keeper squirrel was signed by the voice himself, John Kassir. You'll also find the original Goonie, Sloth, as a squirrel, signed by Corey Feldman, on display, as well as some whimsy princesses available for purchase.
View this post on Instagram
If you're in the central Texas area you can visit Random Creations by Red in person at the Ari Lehman/First Jason Voorhees event this Halloween weekend.
For all others, you can see more of Red's jaw dropping creations on social media and in his soon-to-open online shop. Follow Random Creations by Red on Instagram, Facebook, and Tik Tok and prepare to be awed and inspired!