The clock is ticking and mother's day will be here before you know it! Handmade gifts are the best way to show mom how much you care, so don't let lack of time hold you back from making something. This collection of last minute mother's day gifts to DIY is here to offer you ideas and inspiration.
Give mom flowers that will never wilt or die! Fabric flowers are beautiful and will last forever. This simple project uses Oly-Fun fabric, which doesn't fray and is very easy to work with. The most challenging part of this project will be choosing which vibrant colors to use!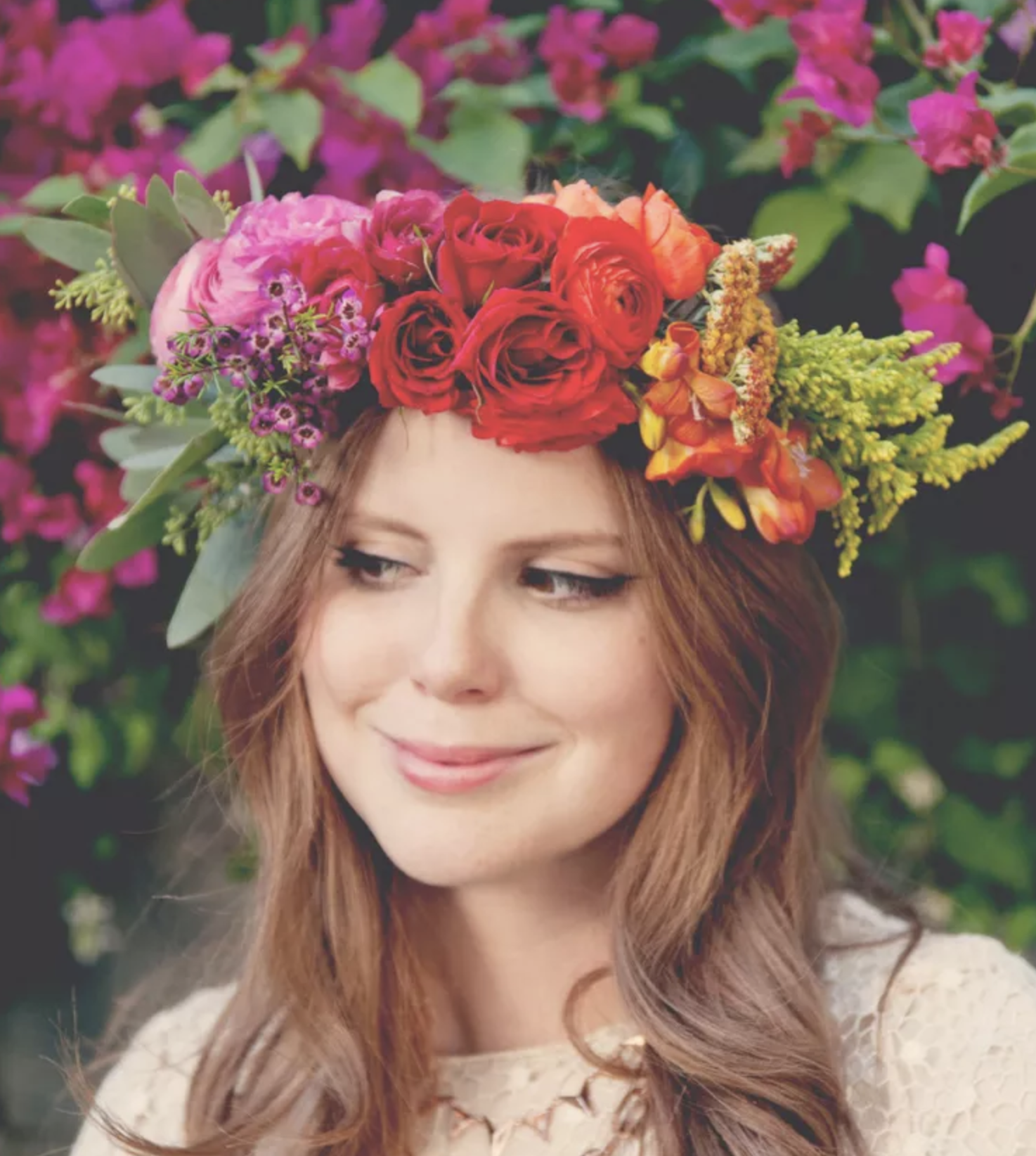 Mom is queen for a day on Mother's Day, so why not give her a crown to go with the title? You can use real flowers, artificial flowers, or make your own fabric flowers for this DIY. This beautiful project is a fun alternative to a bouquet. When mom wears her flowers her hands will be free for hugging!

Choose mom's favorite fragrance to make a gift that will help her relax and forget about the day's stresses! Bath bombs are great gifts that are very easy to make. Crafting them takes no time at all! The hardest part of this project is waiting for them to dry so you can drop them into a pretty bag before gifting them.
Mom won't believe this gift is handmade! You just need fabric scraps, wood beads, and a bit of ribbon to make beautiful jewelry, like this necklace. This project is easy enough that older kids can make it, too.
A plush pom pom keychain is a fun decorative item that's easy to make! Mom will never lose her keys in her bag again when they're attached to this soft, furry keychain that you can DIY. You only need a circle of faux fur fabric and Poly-Fil Fiber Fill to make this project in less than 30 minutes. It's so quick to make that you can make a ton in no time at all.
An apron with deep pockets is perfect for the mom who likes to spend a lot of time outdoors or who enjoys crafting. Pockets are a must for moms, who never have enough hands to do all the things that are required of her! This project is quick to make, and the oversized pockets can hold almost anything. The tutorial uses Shield Liner Fabric to keep mom dry while working.
No doubt your mom is the one who taught (and constantly reminds you) to use coasters so you won't ruin the furniture. Surprise her with some beautiful new coasters made by you, to show that she taught you well! This project uses scrap fabric and batting to make a lovely and practical gift.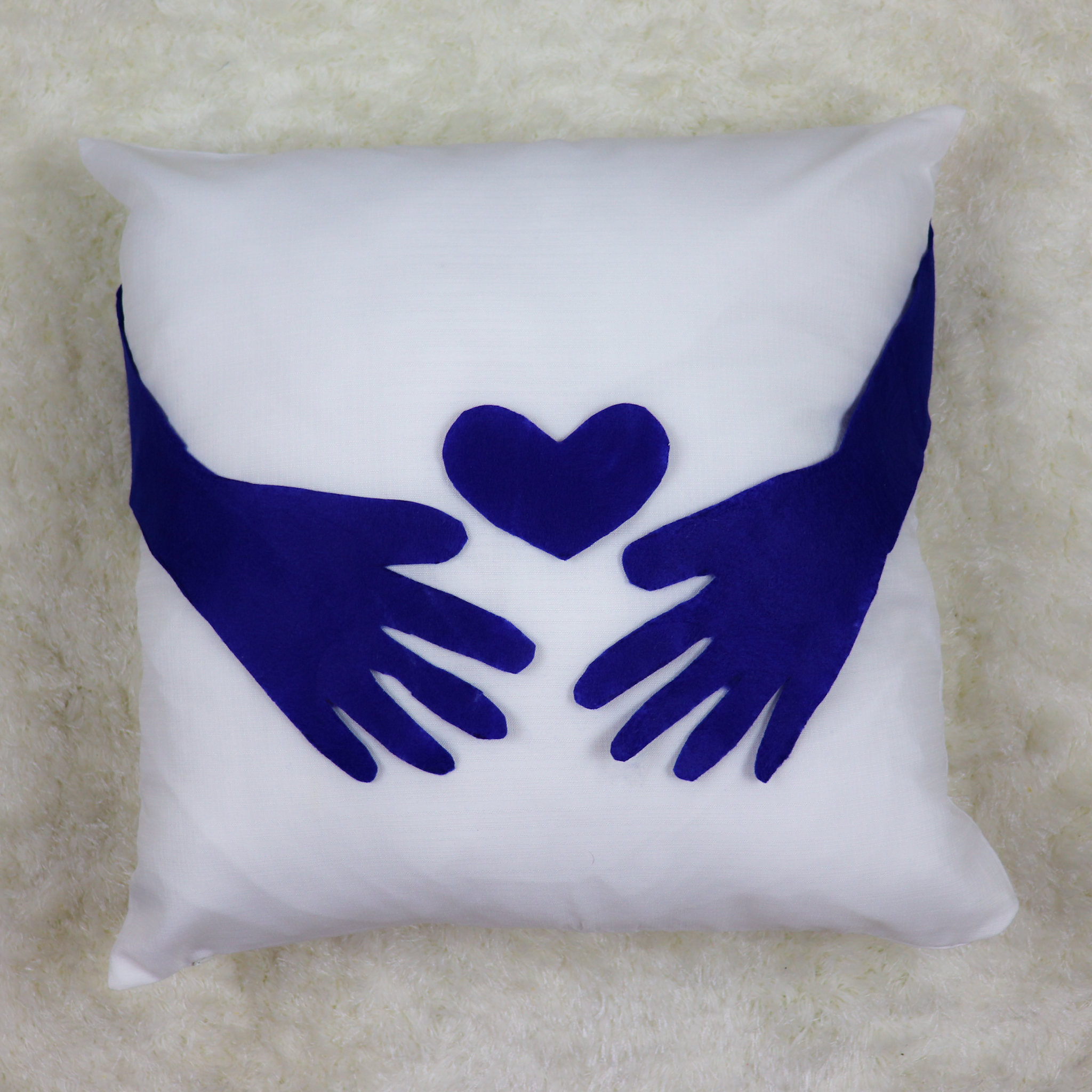 Mom can hold your hands and imagine a hug when you aren't home thanks to this sweet pillow project. Use felt fabric with Stick Double Sided Fusible Interfacing to quickly and easily customize a blank pillow case. Don't forget to fill it with a super cozy pillow insert to complete this last minute mother's day gift DIY!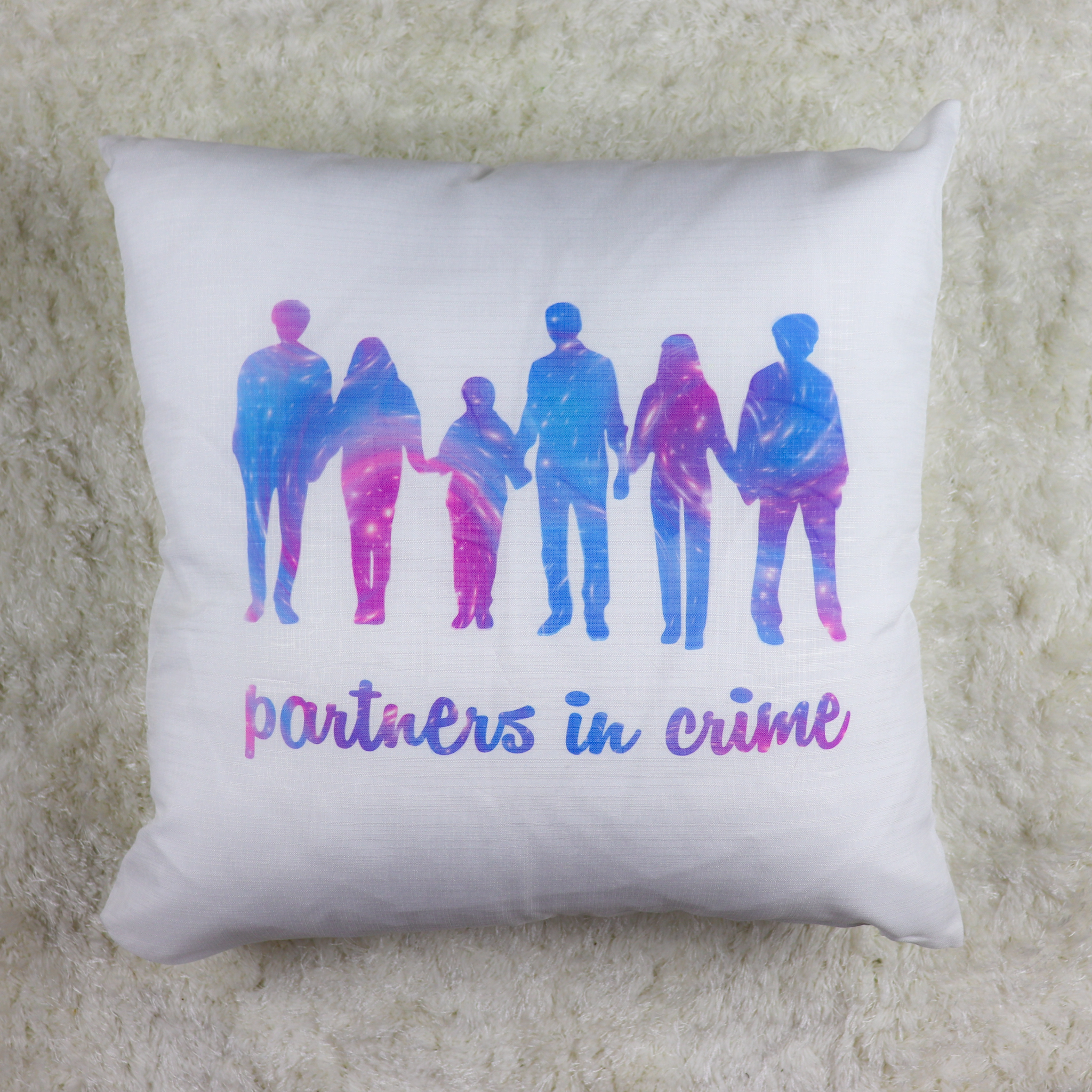 Turn a family photo into a piece of art that mom will treasure forever. You can create this effect at home using printable iron on paper, heat transfer vinyl, or infusible ink paper on a white pillowcase. Fairfield World has a huge variety of pillow insert sizes and shapes, making it easy to find the perfect insert for your project.
This beginner level project is great if you want to get the kids involved in making a gift for grandma! Pair the perfect fabric with Stiffen Interfacing  and mom will have a bookmark that will last forever. Plus, she'll think of you every time she reaches for it.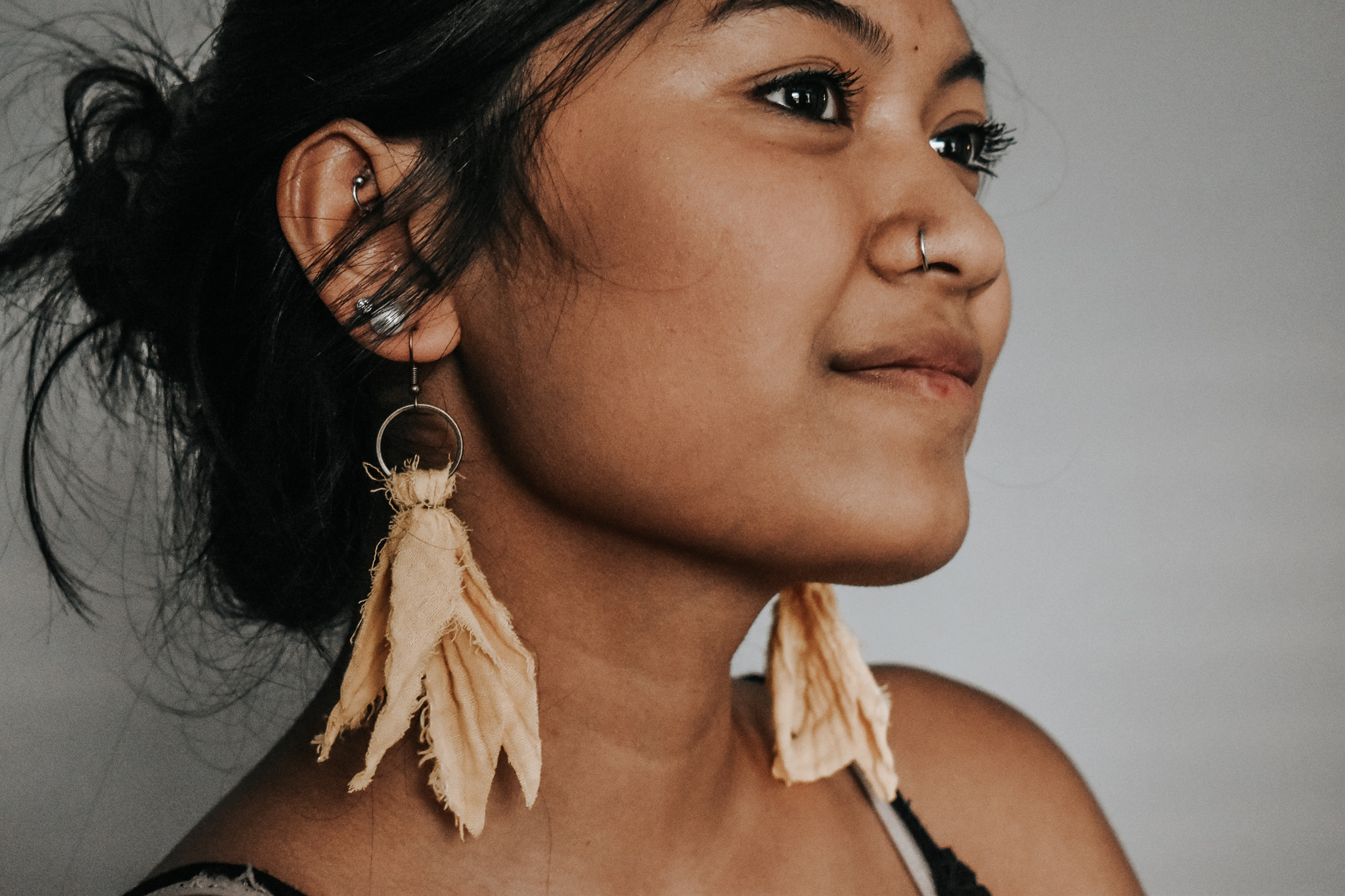 It's hard to let go of scraps of beautiful fabric, and this project gives you the perfect reason to use them up! The tutorial shares two easy to make projects. Mom won't believe that you made these stunning fabric earrings yourself!
Moms are very busy people. Help her get some well deserved rest and soothe her tired eyes with a comforting eye mask. If you want to add just a little weight to your eye mask, Fairfield World has a wide variety of fillers to choose from.
Coffee, tea, or soft drink? A cozy makes a great gift, no matter what her beverage of choice is! Insulate your handmade cozy with Solarize Liner Fabric to ensure that hot drinks stay that way, and that cold drinks stay cool. This project is another great way to stash bust, too!

Mom will appreciate your efforts to upcycle in style when you gift her this beautiful purse! This project repurposes a gorgeous Mexican dress, but you could do this project with other embroidered blouses, too. If you want this project to be sturdier than a tote bag, add Structure Fusible Interfacing  to help the purse keep its shape.
Sachets are a beautiful handmade gift that can be enjoyed all year. You can add mom's favorite scent, such as lavender, to this last minute Mother's Day DIY project. If you want to add some weight to this sachet project, mix in some Poly-Pellets with the dried herbs and flowers.
Are you inspired yet? You can also check out our list of Ten Mother's Day Gifts to Sew for more Mother's Day handmade gifts idea.