This fun and easy to make project is a win-win-win: you get to upcycle, create your own beautiful decor AND make your pooch happy! If you don't have dogs, use a smaller drawer and just one cushion to create a cozy space for smaller pets. Check out how easy it is to repurpose a drawer into a dog bed.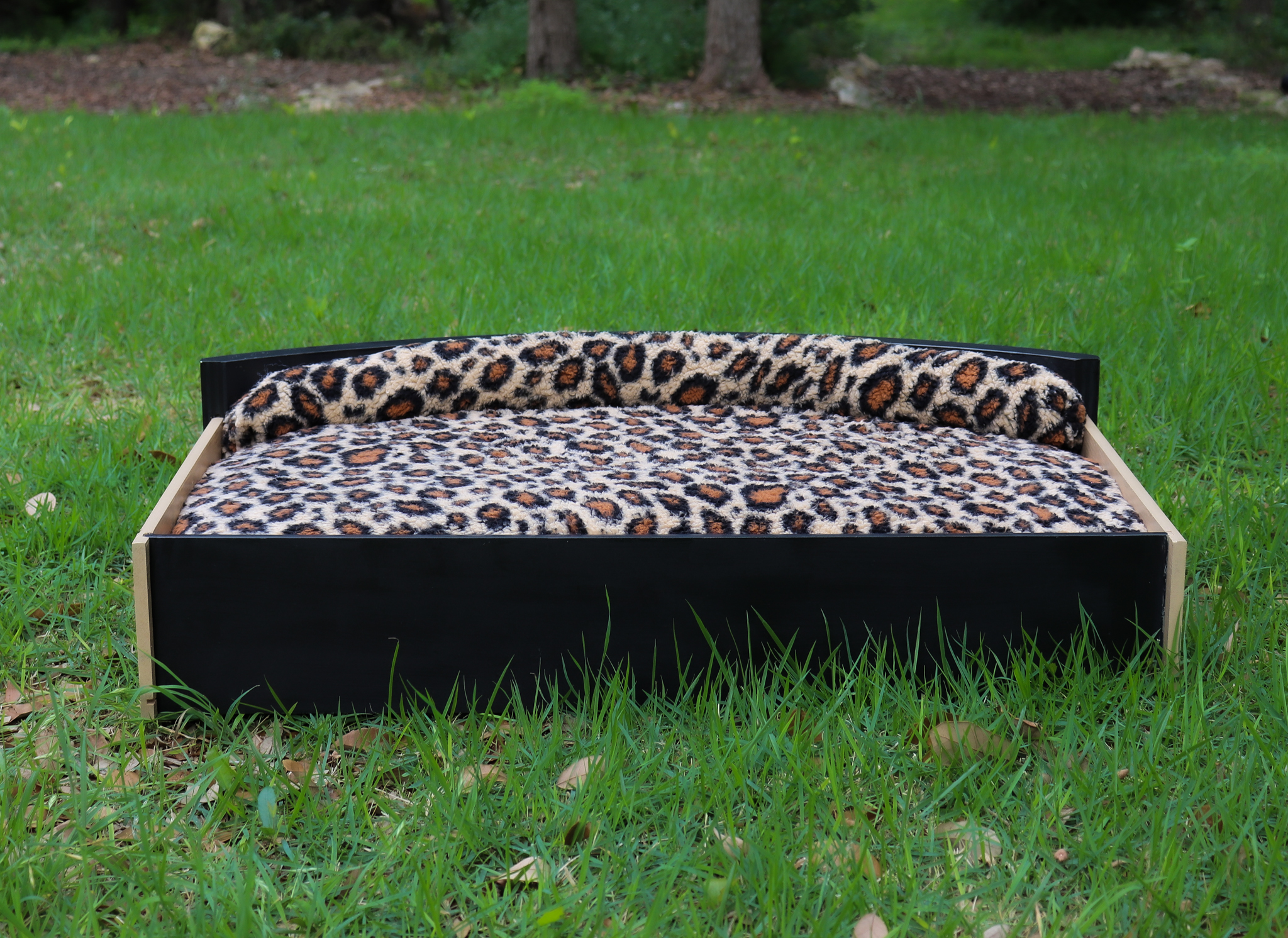 Drawer into Dog Bed Supplies
Dresser Drawer
2 yards of fabric
Paint & Brushes
Sewing Machine
Wood Fill or Caulk
Optional: Weather Soft Pillow Insert
I made a short video that shows how easy it is to make your own drawer dog bed. Here is a step by step summary of the instructions from the video:
Remove all hardware from the dresser drawer, and fill/repair holes with wood filler or caulk. Sand if needed.
Paint the drawer. I opted for a two tone design that matched the fabric. I painted the sides one color and the front and back a different color. Let the paint dry and apply a second application if needed.
Trace the drawer onto the cushions to create cut lines. Use a foam cutting tool (I use an old electric meat cutter) to cut the cushion foam to fit the drawer.
Wrap the two cushions with Cushion Wrap to cover the seams.
Cut the fabric to wrap around the cushions, leaving ample fabric to cover the sides.
Sew the fabric to create a pillow case, leaving one side open. Slide the fabric case over the cushions.
Place the covered cushion in the drawer. Tuck in the edges.
Sew a tube of fabric and fill it with Poly-Fil Fiber Fill. Tuck this into the side of the drawer to create a cushion.
 (Optional) Make a pillow and use the Weather Soft Pillow Insert so the pillow will be waterproof and easy to keep clean.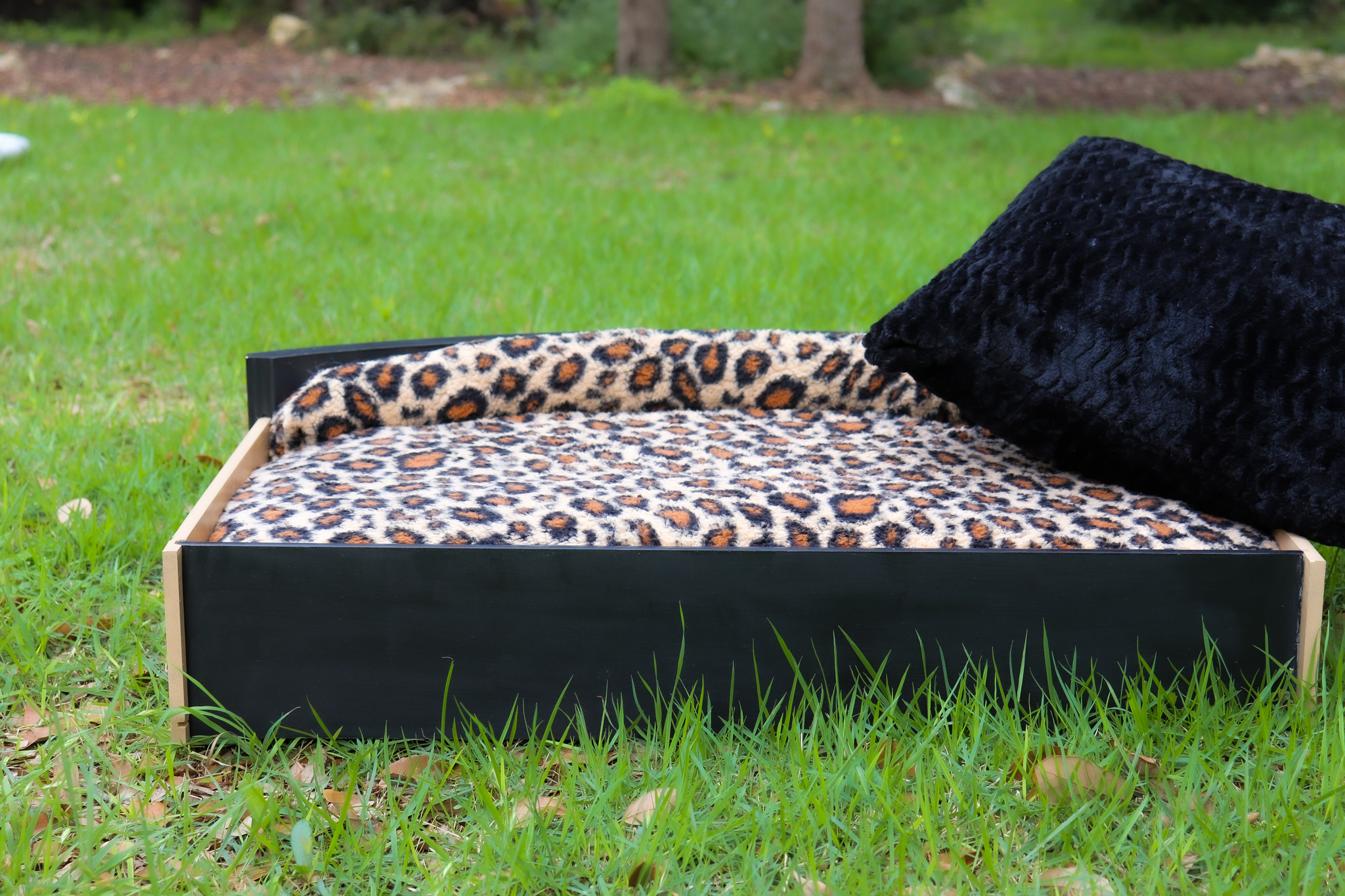 My dog LOVES his new bed, and I bet your pet will, too!