While World Autism Awareness Day was recognized on April 2, 2023, the entire month is dedicated to celebrating the inclusion of people with autism in our society. Whether you have autism, know someone who does, or are looking to support your community, these projects and stories are sure to inspire! Creativity on the spectrum presents itself in various ways, as these autism and sewing ideas illustrate.
Stimming and Sewing
Self-stimulating behavior is also referred to as "stimming", and while everyone exhibits it to some degree, it tends to be more prevalent in the autism community. Stimming is the repetition of physical movements, sounds, words, or other repetitive behaviors. It's often a response to overstimulation, but it can also be used as a way to relieve anxiety or other heightened emotions.
Sewing, knitting, crochet and embroidery are all handcrafts that require repetition and exact movements. Many individuals with autism report that these activities are very soothing, and not only is it a form of stimming but also a way to interact with others in a way that is less stressful. Doing embroidery next to someone is a way to interact without being forced to make eye contact, so a person with social anxiety can participate in an activity without feeling overwhelmed.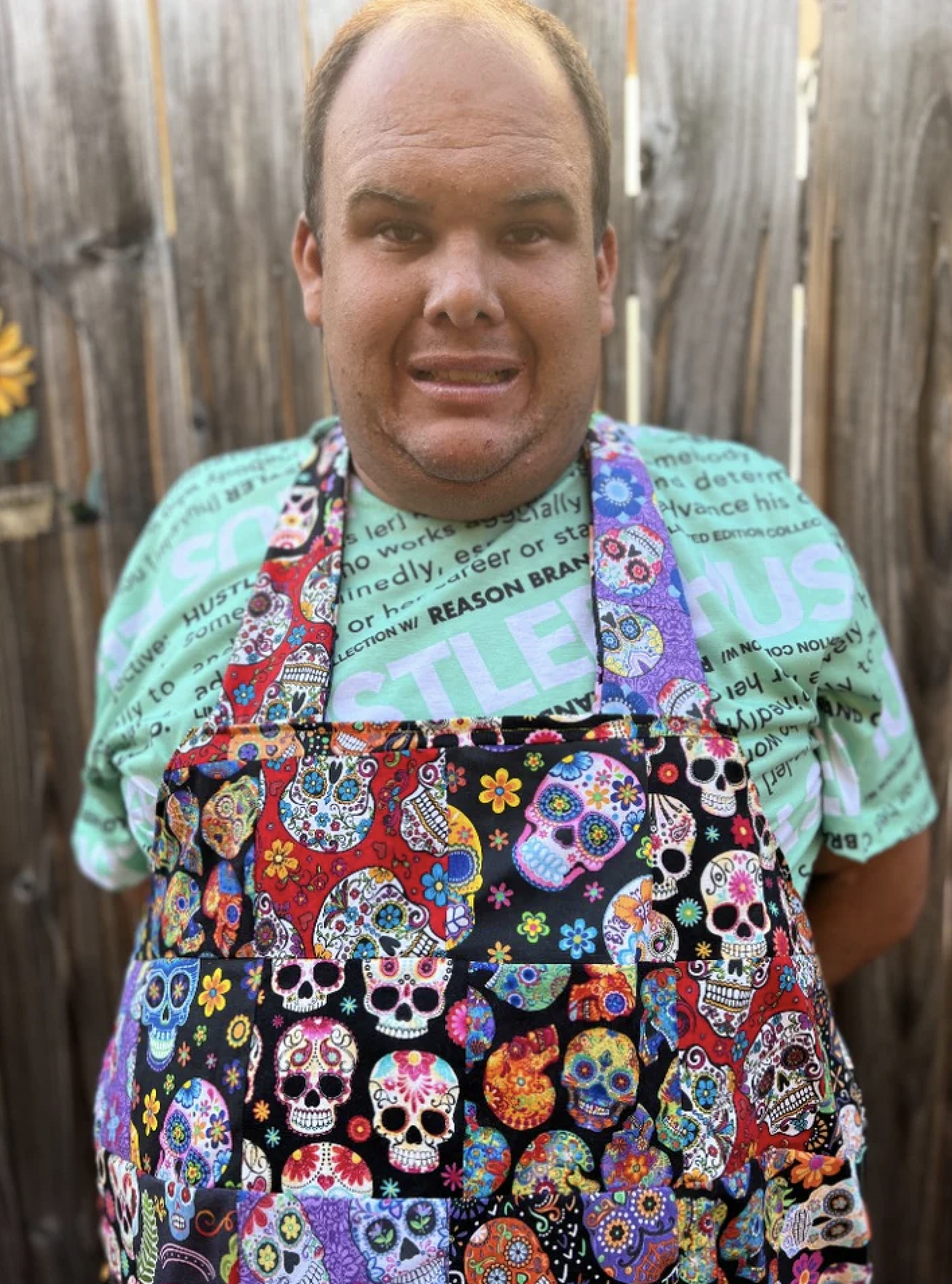 Some individuals in the autism community have used their creative sewing abilities to raise funds for causes or even to create their own businesses! Three best friends turned their pandemic hobby into a job. Zuggy Etc.  is owned and run by three pals who each have autism. Their handcrafted creations are colorful and beautifully made, and customers are thrilled that their purchases help young adults with special needs earn income.
Autism & Sewing: Making Clothes
Many individuals on the spectrum, especially young children, struggle to find clothing that is comfortable and not distracting. Bulky seams, scratchy tags, and tight necklines are common complaints. Handmade clothes provide a great alternative to mass produced clothing, and some creatives have developed patterns for kids on the spectrum. Ruth Maddock Makes has created sewing patterns for kids clothes that are made with sensory issues in mind. These patterns are for clothes that make kids happy by "reducing a child's sensory overload by creating sensory friendly clothing for them to wear can contribute to their quality of life by creating a calm space in which they can concentrate on their social skills or education." Making clothes for a child with autism is a wonderful way to use creative skills to improve someone's life.
Weighted Toys and Blankets
Individuals with autism benefit greatly from weighted toys and blankets. These heavy items help them feel grounded and safe. Weighted items are filled with materials such as Poly-Pellets to provide deep pressure stimulation. Fairfield World makes it very easy to craft your own weighted blanket when you use the Poly-Fil® Weighted Blanket Insert.  All you have to do is add fabric! The package includes instructions for how to quickly make a cover for the insert.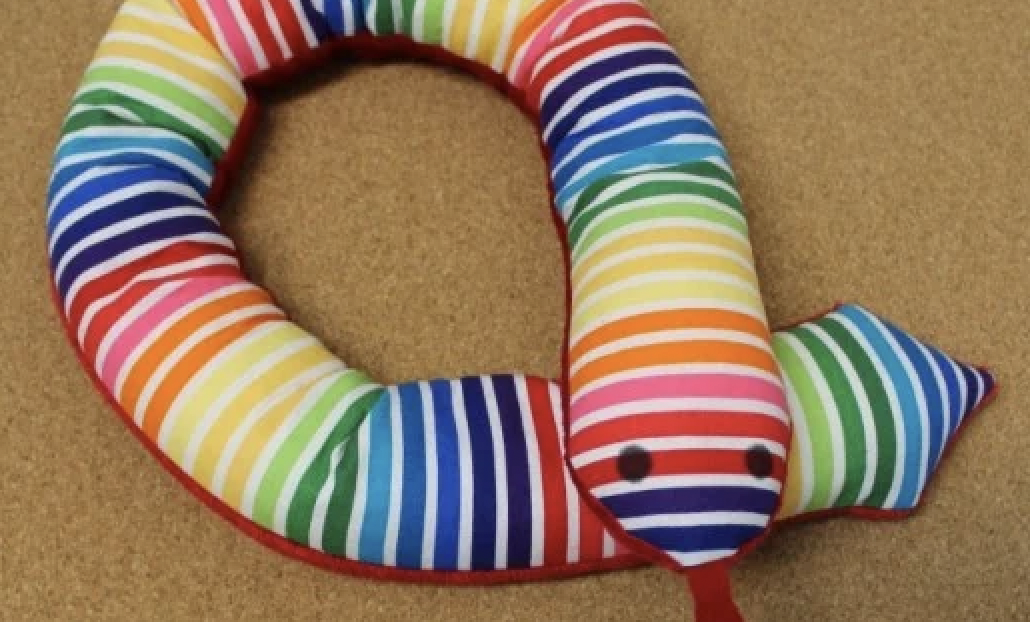 Many plush patterns can be adapted to make your own weighted toys, while other patterns are made specifically with autism in mind. This weighted sensory snake is one example of a DIY project you can sew. The shape of this snake makes it adaptable, so the user can hold it, place it in their lap, or rest it behind their neck to create the pressure needed.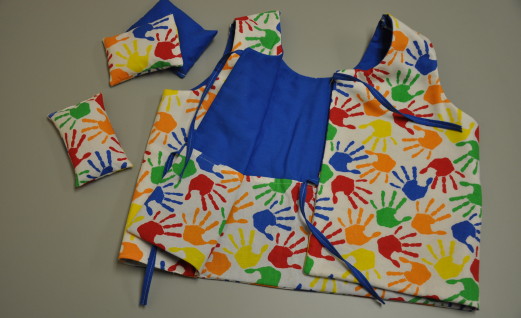 A weighted sensory vest is another great item that can be made to help those on the spectrum. Soft & Toasty Batting ensures that the vest is super soft and light, while Poly-Pellets add the needed weight for this sewing project.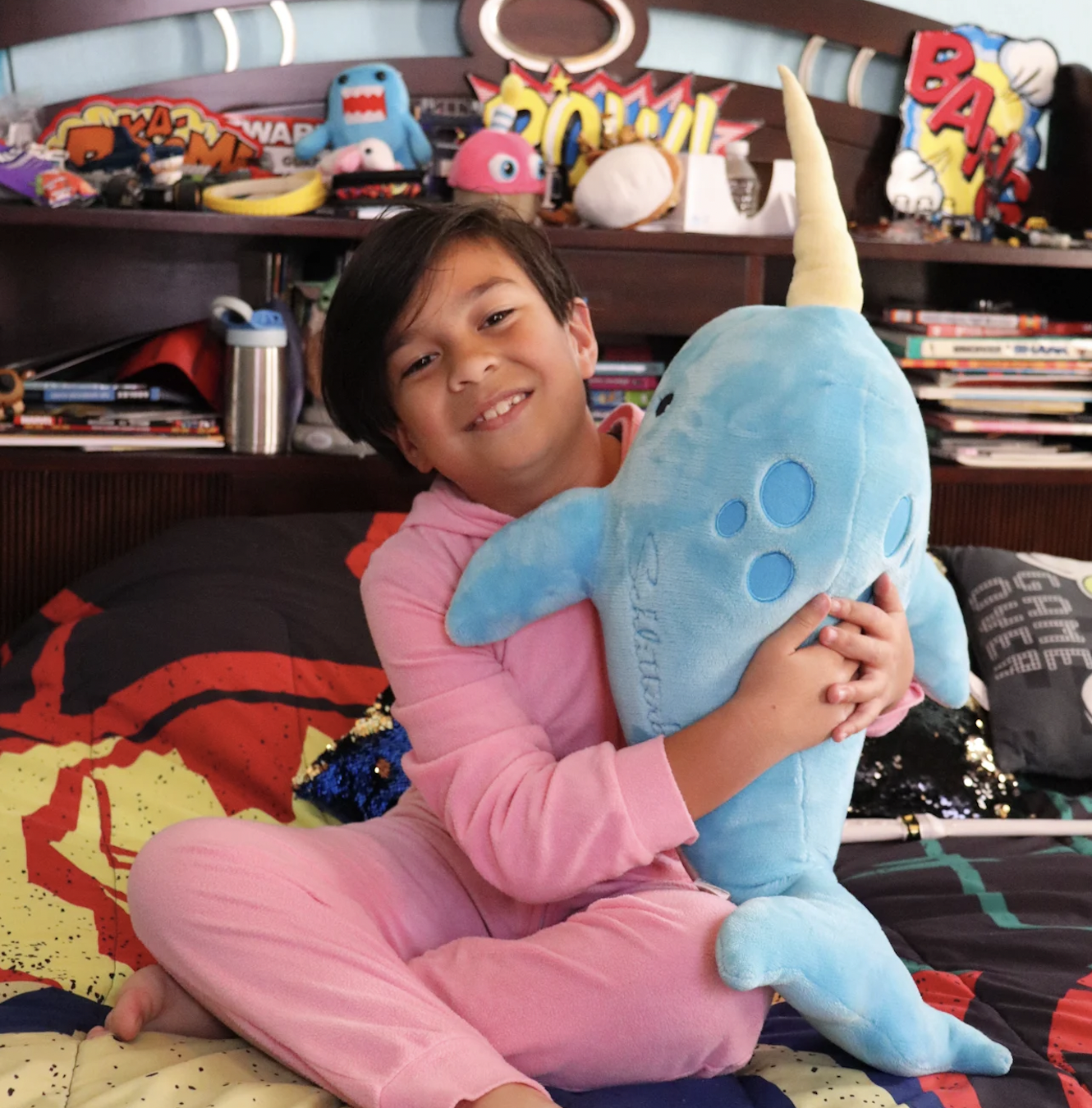 If you already have a much loved stuffed animal that can't be replaced, there's always the option to turn it into a weighted plush! I turned one of my son's favorite toys, a stuffed narwhal, into a weighted plush that he loves even more now! This project is easy to make, and you can finish it in under an hour.
Fidget Aprons and Quilts
Fidget items are another creative option that you can sew for your friends and loved ones on the spectrum. Fidget toys, aprons, and blankets, all provide relief by keeping hands busy. These sensory activities can provide comfort or distraction (or both!), depending on the needs of the person using them.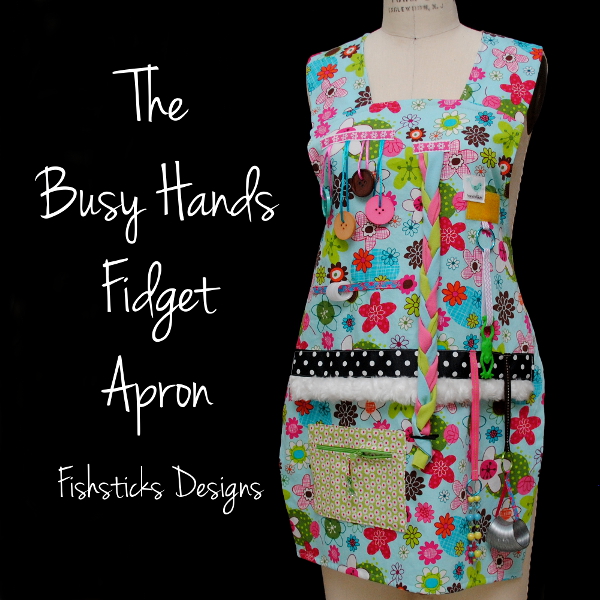 The Busy Hands Fidget Apron tutorial at Hem & Bind is packed with loads of items that will delight and keep hands occupied. The tutorial includes a free pattern and lots of images that explain everything that will go into this apron. Cording, ribbon, fuzzy trim, plastic rings, and so much more go into creating a wearable that will be much loved and appreciated by the recipient.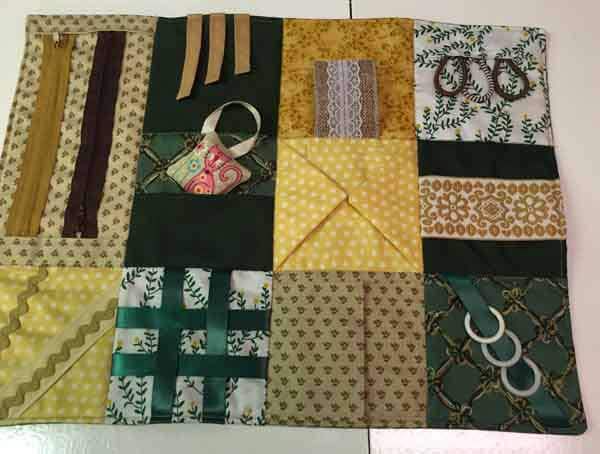 Fidget quilts are a smaller, portable option that can be used in the car, on the go, in the classroom, and anywhere someone is expected to sit for an extended period of time. Needlepointers provides an excellent overview of the supplies needed, as well as tips for how to make your own fidget quilt.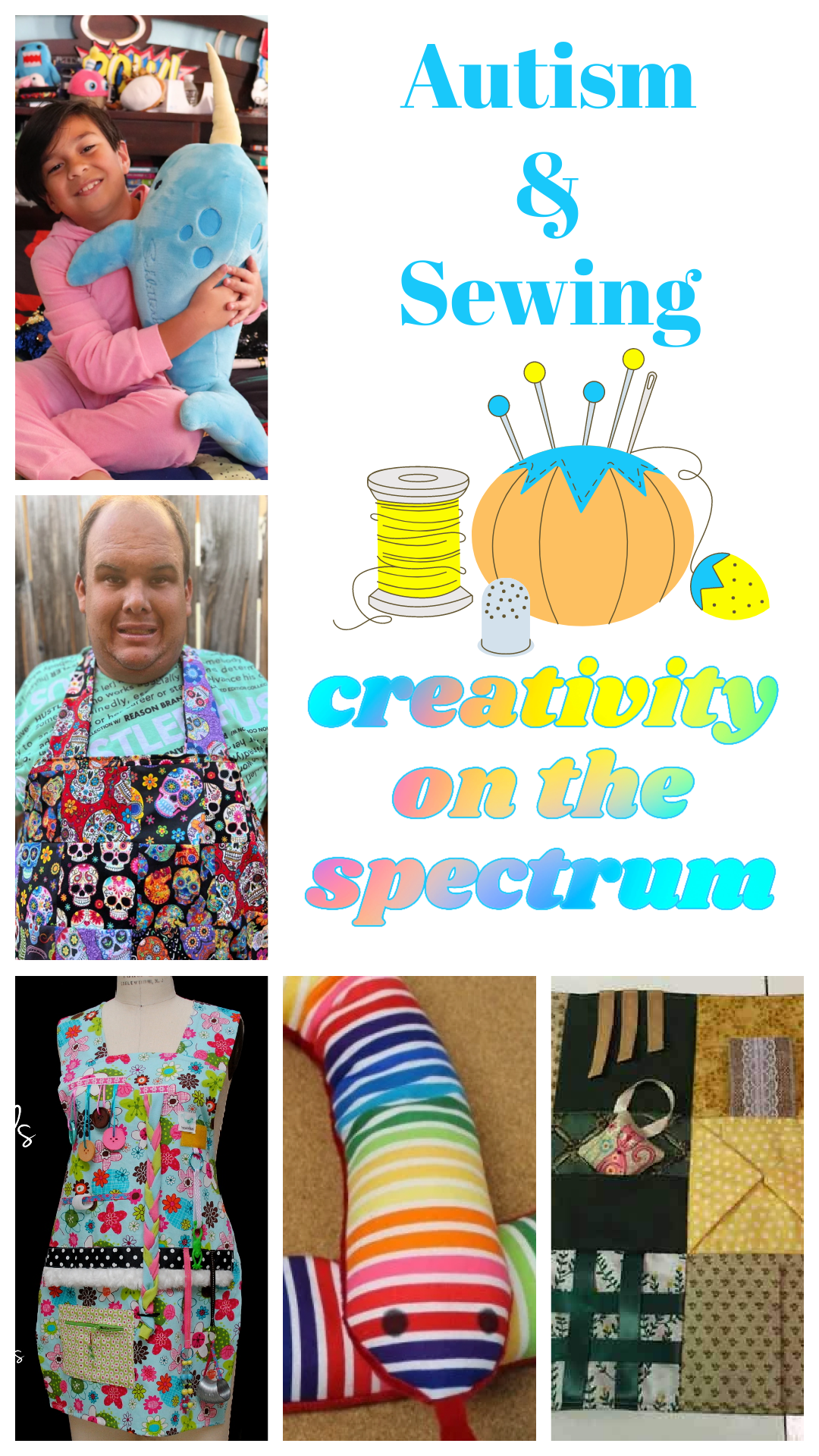 These creative sewing ideas are great for both making and teaching others how to make. Any of these items would make wonderful gifts! See our list of Autism Awareness Month Sewing Projects for more project ideas that you can craft for those on the spectrum.