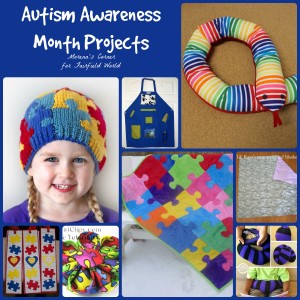 April is National Autism Awareness Month.  The Autism Society launched this campaign over 25 years ago to raise awareness of autism and to promote understanding and inclusion. Their site lists many ways that you can get involved, and we thought we'd participate by sharing ways that we can all support families with autism and promote awareness.  Here are several ideas and projects that you can make as gifts for members of your community or for yourself to help promote autism awareness.
This Puzzle Quilt with Cuddle Fabric is stunning!  Polly has a neat trick that will make this project easier  to make than it looks!  You could also make a wall display, using Polly's pattern, but using Oly*Fun fabric instead.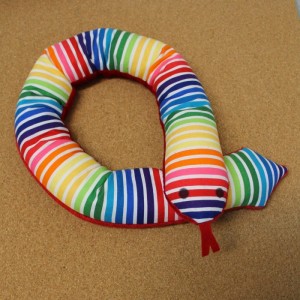 This weighted sensory snake, made with Poly-Pellets and Poly-Fil is both fun to look at and soothing to hold.
Man Sewing shares a wonderful weighted blanket video tutorial on his site.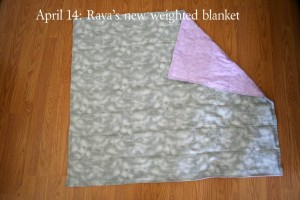 Raya's mom shares how she used Poly-Pellets to make a beautiful weighted blanket.
An alternative to a large blanket is a smaller weighted lap pad.  Poly-Pellets are a great alternative to rice, which can get a musty smell over time.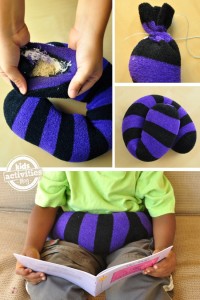 Kid's Activity Blogs shares a great way to make a weighted lap belt.
Fidget aprons are great for those who need to keep their hands busy while they sit.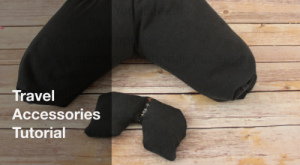 This travel pillow and stress relief mask are a great way to take the comforts of home with you when traveling.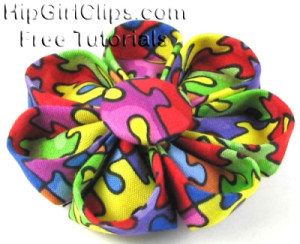 This fabric flower is a beautiful project to try.  These would be beautiful to wear or to decorate with.
This autism awareness puzzle hat is a great idea for those of you who crochet.  What a fun way to show your support for the cause.
Use Oly*Fun fabric to make this cute bookmarks.  They would make a wonderful gift to a library.
It's fun to make things, and even more rewarding to use our talents to help others.  We hope we've inspired you to try one of these projects and help promote autism awareness in your community!