Learn how easy it is to turn any stuffed animal plush into a soothing weighted toy by using Poly-Pellets! This step-by-step tutorial will take you through the process.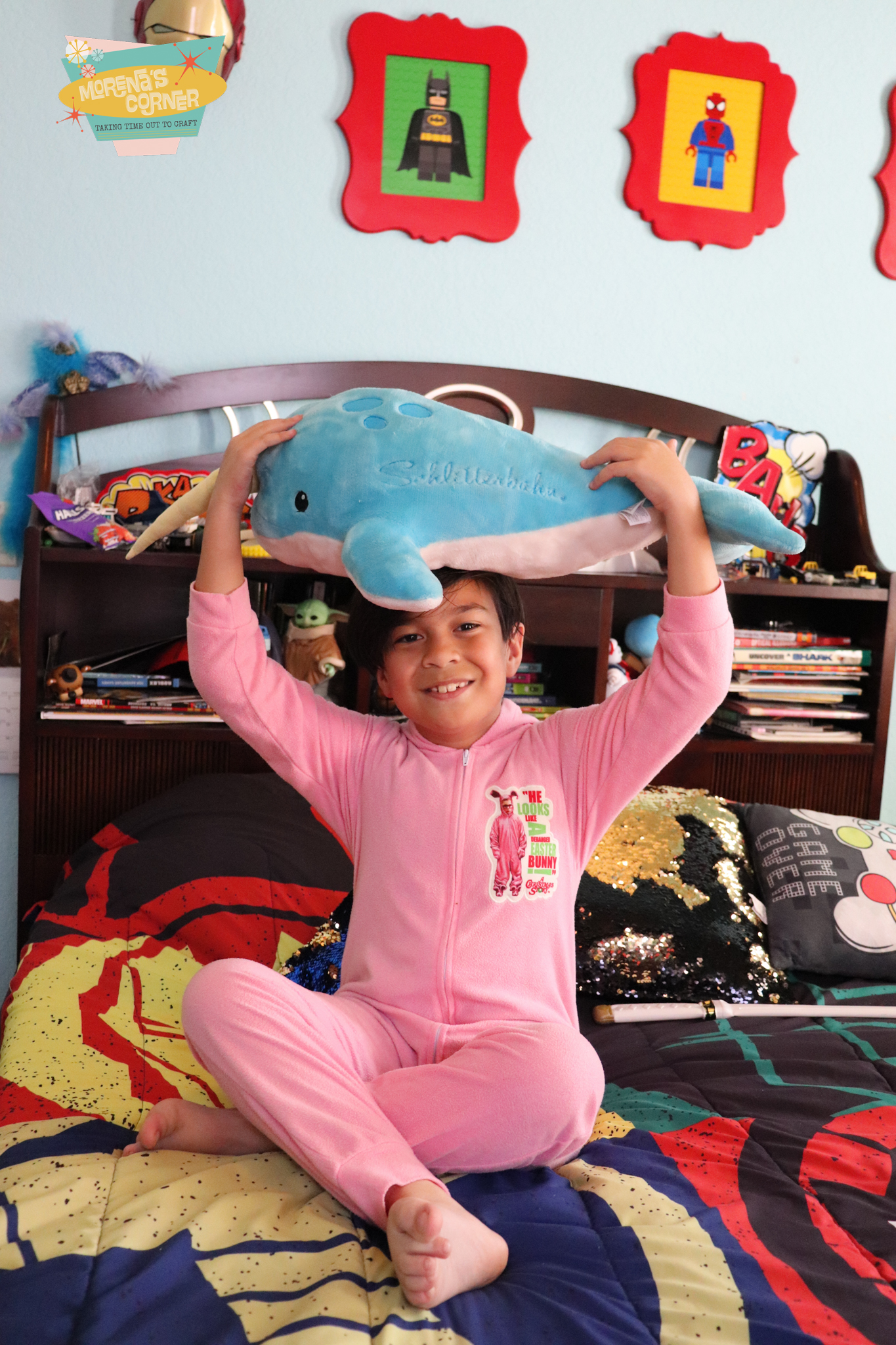 Stuffed animals have been a source of comfort for many, many years. Cuddly furry friends like fuzzy teddy bears and colorful unicorns quickly become the favorites of kids (and adults!) because their soft texture and cute faces bring smiles. Simply adding weight to a favorite plush increases the therapeutic value greatly! Weighted stuffed toys have a grounding effect. These "heavy helpers" assist those who are dealing with sensory processing issues or trauma. Multiple studies have shown how a weighted toy helps calm the nervous system. Luckily it's very easy to make these self soothing toys using things you might already have at home!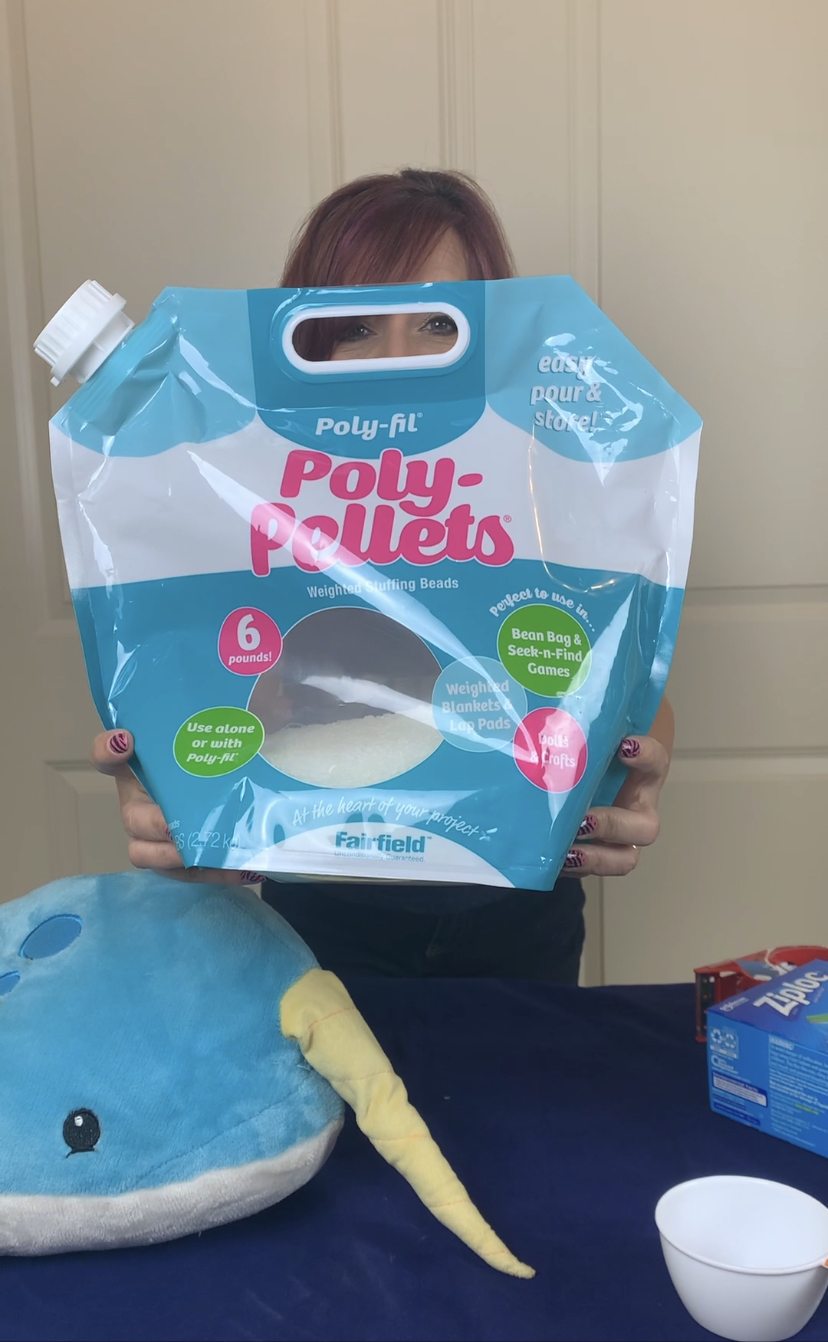 Poly-Fil® Poly-Pellets® Weighted Stuffing Beads are typically used in the base of stuffed toys to add weight and keep them upright. They also provide the perfect material for weighted projects like this one (as well as weighted blankets and other sensory accessories!) Poly-Pellets® won't mildew and they can be washed, making them a safe option for weighted toys. Most weighted plushies are between one to five pounds, and making your own toy allows you to customize the weight to fit the age and needs of the person you are making it for. Save a lot of time by using an existing stuffed toy (maybe even one that the recipient already loves!) as a base for your weighted toy DIY.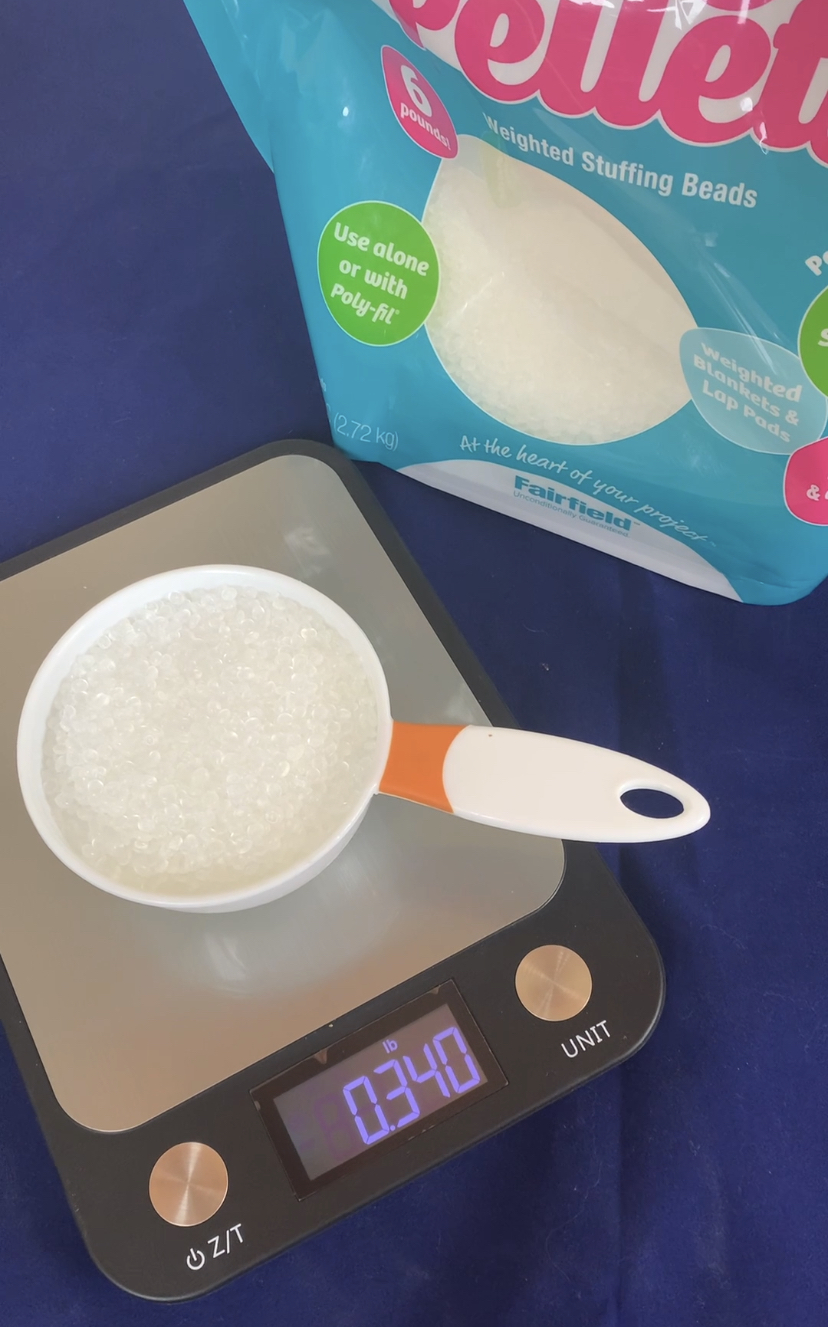 Project Supply List
Stuffed animal
Snack or sandwich sized storage bags with zip closure
Packaging Tape (optional)
Seam ripper or small scissors
Needle & thread
How to Turn a Plush into a Weighted Toy
I created a short video tutorial that explains step by step how to turn any stuffed animal into a comforting weighted toy. This project is so easy and quick to make that you can easily create multiple gifts or enough toys to fill a classroom with! All you have to do is:
Measure the Poly-Pellets® into small plastic bags. One cup of Poly-Pellets® weighs approximately 1/3 of a pound, so I used three bags to add one pound of weight to my stuffed toy.
For added safety, place the bag of Poly-Pellets® into a second bag and seal that. You can use clear packaging tape to make sure the bags can't be ripped open and spill.
Open one of the seams on the underside of the stuffed toy. Remove some of the stuffing and replace it with the bags of Poly-Pellets®.
Stitch the opening shut. Other options for closing the seam include velcro, snaps, or a zipper.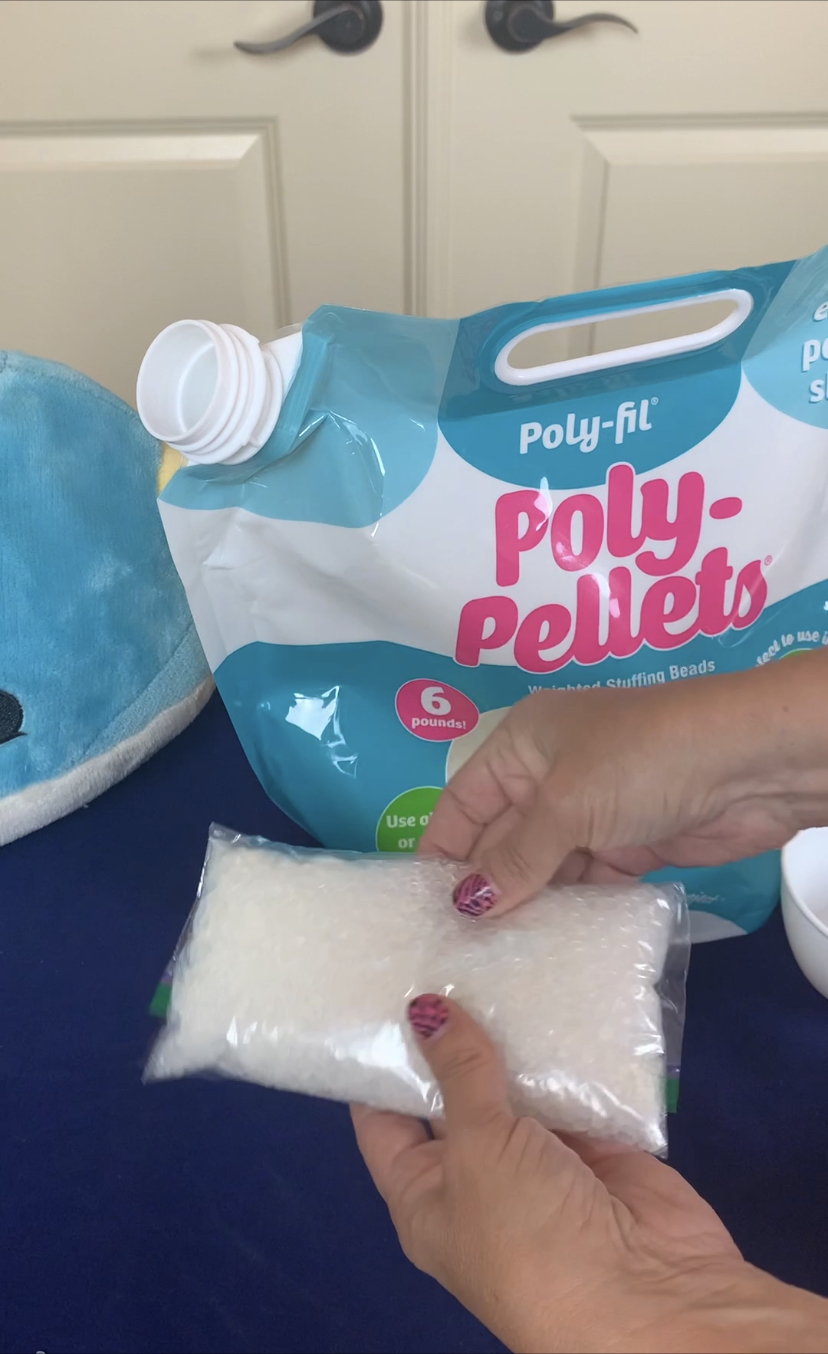 The video shows you exactly how to measure, prepare, and seal the Poly-Pellets®, as well as how to fluff up an old stuffed animal before you add the Poly-Pellets. My son loves his new and improved narwhal, and now I think I need to make my own weighted toy! It really was comforting to hold onto! For more sensory soothing weighted project ideas, check out our roundup of DIY projects for Autism Awareness Month.