You love our pillow inserts and our foam products, but are you aware of the many other Fairfield World items that would be perfect at the heart of your projects?  We asked our Master Makers to share their tips and tricks for working with Fairfield World products.
In her post called "Having Fun with Oly-Fun Ornaments", Colleen Bell share this tip: "One layer of Support on the back just before the back was tacked down made it a wonderful ornament with depth…Last but not least, I used two pieces of Support…I was not sure if my machine would think it was too thick, but it did not have any problems. The only issue I found was that when I cut away the ornament, the foam could be seen on the edges because the OlyFun was popping up. This could be rectified with trimming it before or after the final stitching."
Combine Solarize with Shield to create insulating, waterproof accessories. The Embroiderist shares how to create thermal mittens in this project.
Niki at 365 Days of Craft and Inspiration shares a fantastic tip to use with Poly-Fil Beanbag Filler:  "I found the best way to fill add the Poly-Fil bean bag was to create a funnel.  You could use a plastic cup, a paper towel tube or something similar."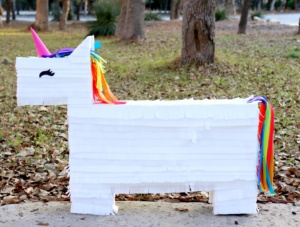 You can use a low temp hot glue gun to attach Oly-Fun to itself or to other surfaces when you are creating.  Be careful not to touch the fabric with the hot tip of the glue gun, as that can burn a hole in the Oly-Fun.  Morena's Corner has created several no-sew projects using Oly-Fun fabric with a hot glue gun.
Black Quilt Batting
The Embroiderist made beautiful tags using batting.  Here is her advice for using black quilt batting:
Use a black "No Show Mesh Nylon Cutaway Stabilizer."
Use a water-soluble topper on the top as well as the bottom of the batting.  Batting has loose fibers and they can get caught in the feed dogs especially.
Do not use a heat activated topper as I did. The loose fibers of the batting will stretch and make permanent rolls of the topper that must be cut loose.
Remember to use the same colored thread in the bobbin as in the top thread.
Press the batting before placing it over or under the hoop.
Aluminor can be used without a liner to maintain the temperature of food for 1-2 hour periods of time.  See the full project and experiment here.
Here are some Tips and Technique hints for sewing with Aluminor ™ from Lorine Mason, one of Fairfield's Master Makers:
Use the quilted grid design on the fabric to cut straight edges. Scissors or a rotary cutter, mat and ruler all work beautifully when cutting out your project. Aluminor™ also cuts perfect images when using dies and a die cutting machine.
When pressing seams, always use a pressing cloth and be sure to place your iron on a synthetic setting.  Never place your iron directly onto Aluminor ™ fabric.
As a general rule, do not use pins as they will leave holes in the fabric. If you absolutely have to, only pin within the seam allowances where the holes will not be visible.
Use a or 14/90 general purpose needle and set your stitch length to 2.6 or longer.
Sewing and quilting clips work wonderfully to hold together pieces prior to stitching. See photo.
Craft and Sewing tapes are perfect when you have a need to place items temporarily. Consider using the tape to adhere pockets, straps or other embellishments in place prior to stitching. Do not sew through the tape as it might gum up your needle, instead place the tape alongside of the intended stitching line. See photo
To care for your Aluminor™ project, simply wipe clean with a damp cloth.
Poly-Pellets
Poly-Pellets make the perfect base for crochet projects.  Erica at Five Little Monsters has a video that shows how to use Poly-Pellets to make weighted bases for crochet projects.
Colleen Bell shares several useful tips for sewing with metallic Oly-Fun fabric:
"Some things to keep in mind when using Oly-Fun™ Metallic in general:
Use "Wonder Clips" instead of pins so that marks are not left in the material
Be careful sewing as marks will be left if a seam must be ripped out
Be careful that the feed dogs do not leave a mark when the right side will be down against the feed dogs
While Oly-Fun™ Metallic does not have a grain, it does have a slight texture that should be kept in mind when planning your project
 Do not bend or fold the material as it will leave permanent creases
Use a sharp needle that is as small as possible so that marks are not seen from the needle
Do not use it on a project that will require washing"
Do you have any tips or tricks to add to our list?