To help get in the mood for St. Patrick's Day, we've rounded up a collection of wonderful sewing projects we are sure will tickle your fancy.  As this fun poem suggests, lead a life of enjoyment by enjoying what you treasure.  In our case, we treasure time spent crafting for ourselves and our loved ones!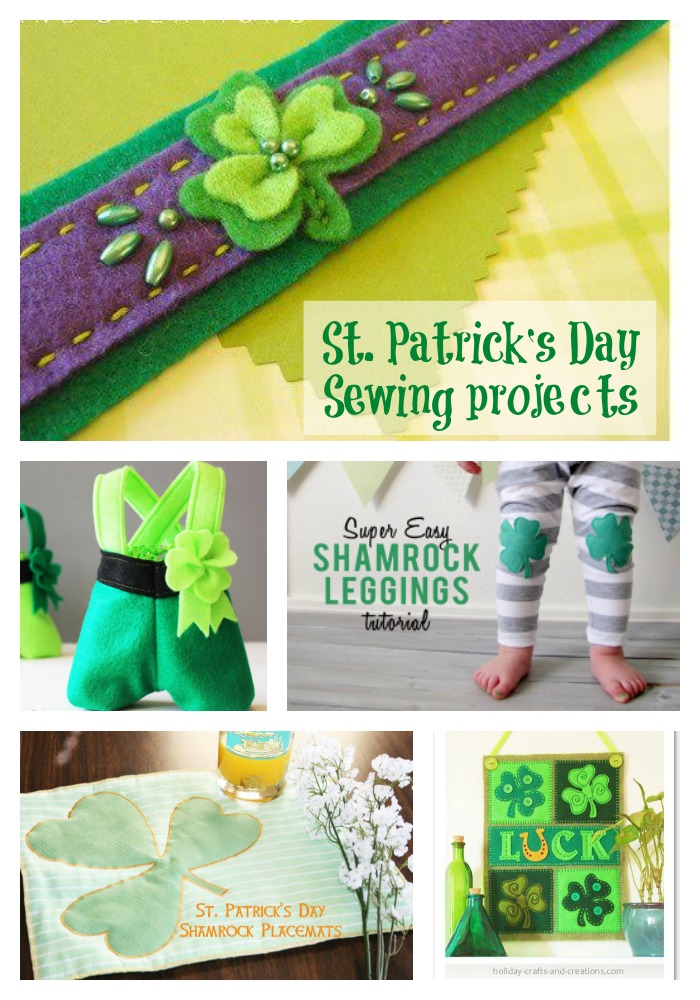 To Be A Real Leprechaun
By : Bernard J. Howe
To be a real leprechaun,
and have a pot of gold.
To be able to enjoy the music,
and not be left out in the cold.
Their life of enjoyment,
can be seen in their face.
To be a living leprechaun,
is something I can embrace.
Their little deeds of mischief,
and the matching of their wit.
And a toast of Irish whiskey,
to make this seem legit.
I'd love to be a leprechaun,
So life can be a treasure.
I know that I would love this,
beyond any kind of measure.
Dancing in the moonlight,
and hiding in the flowers.
The weeks are so carefree,
that days seem like hours.
From a thousand shades of green,
that's called the emerald isle.
I know the life of merryment,
is really quite worthwhile.
To be a living leprechaun,
is something of what I dream.
For if I really was one,
I would be held in high esteem.
Here are twelve fun St. Patrick's Day themed sewing projects to help you and yours "be real leprechauns" on March 17th. If you make an Irish themed craft or sewing project we would love to see.  Please share a picture or a link on our Facebook page.