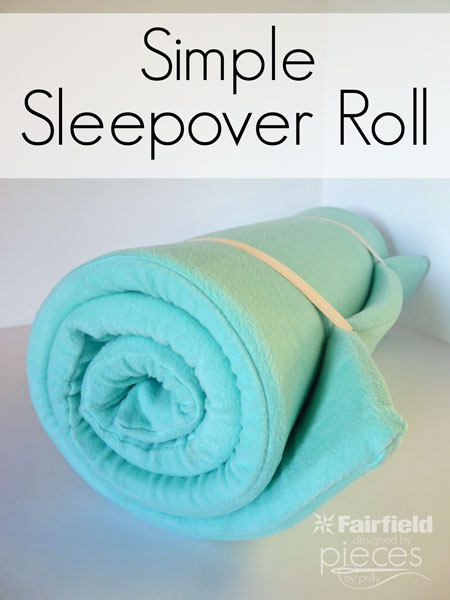 This simple sleepover roll is fast and easy to make, and the elastic straps keep it rolled up nicely for easy transporting to sleepover or keeping it tucked in its place in Grandma's closet.
This sleepover roll,  not only gives your child just a bit more comfort, but it helps them feel like they've got a "bed" rather than just a spot on the floor.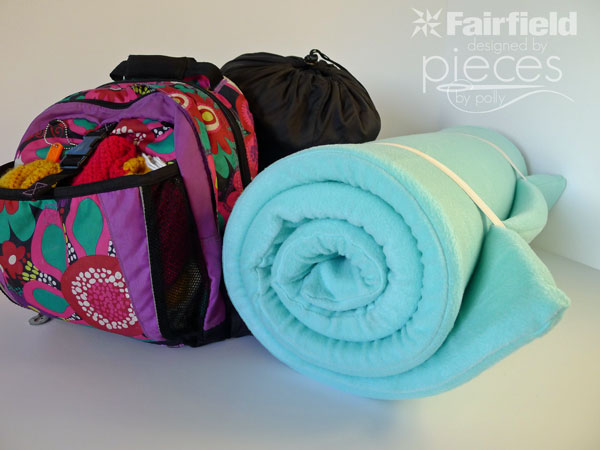 Not only is it great for sleepovers, but it will come in handy for nap-times, playtime, and reading.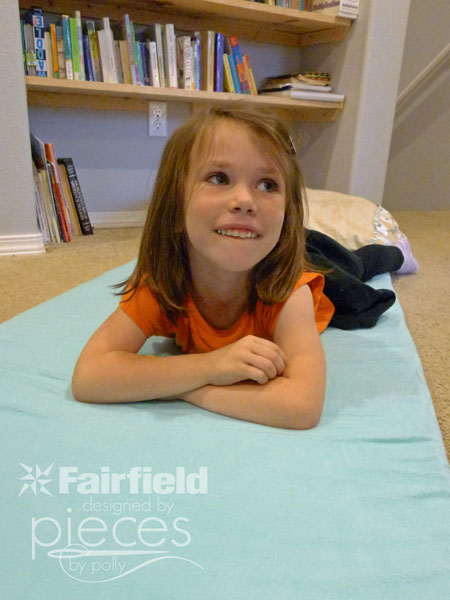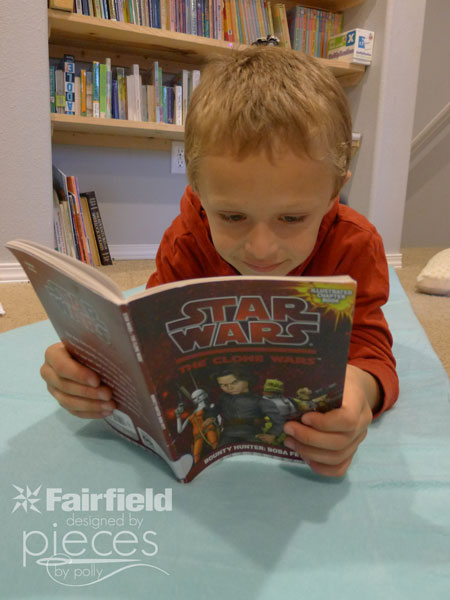 And the best part is, it only takes about half an hour to make.
Supplies:
Besides a sewing machine or serger and typical sewing supplies, you'll need:
2 1/8 yard of fleece (Other kinds of fabric will also work.  I just wanted it to be super soft.
58 inches of 3/4 or 1-inch wide elastic (a bit less than 1 2/3 yards)
Instructions:
Begin by unrolling your foam, so that the curl in it relaxes while  you're doing your sewing.
Start by cutting your piece of fleece into a large rectangle that measures 49 inches by 73 inches.   (Note:  If you're making the roll for a smaller child, you may want to shorten your piece of foam as well as your measurements.)
Fold your fleece so that the RIGHT sides are together.  I used anti-pill fleece.  The anti-pill "right" side is slightly furrier looking.  If you absolutely can't distinguish between the sides of your fleece, then it probably doesn't matter which you choose.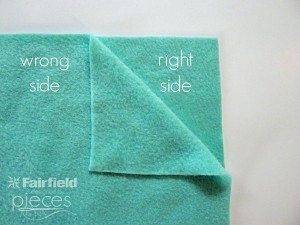 Fold your fleece in half "hot dog" style, so you're left with the fold along one of the long sides and your rectangle.  This should now be just slightly larger than your piece of foam.
Cut two pieces of 1 inch elastic to be 39-inches long.
Fold your elastic in half.  Pin the ends approx. 7 inches in from each side of your folded rectangle, between your layers of fleece.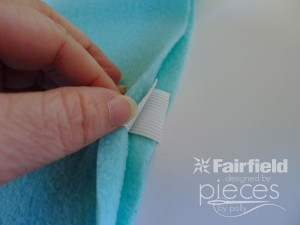 Pin along one of the short sides and the long side.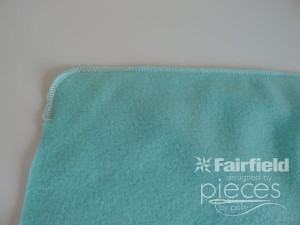 Stitch with a 1/2 inch seam.  I used my serger, but a regular sewing machine will work just fine.  Round the corners as you come to them.  Sew just a couple of inches around on the second short side.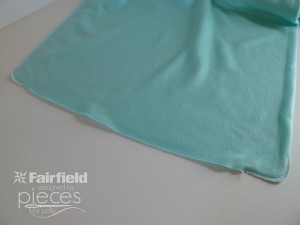 Turn your fleece right-side-out.
Next comes the trickiest part…stuffing your foam inside your fleece covering.  I found it worked best if I folded the foam in half, stuffed it down to the end of the fleece, and then unfolded it inside the fleece.  Because the fleece tends to hang onto the foam, it's going to take some patient nudging and tugging.  (Think like putting on a pair of nylons…you start by putting your toes in and then pulling them up as snug as you can…and you might need to do a little adjusting to get the fit right.) 
Once you've got your foam inside, fold the fleece under about 1/4 inch at the opening and pin.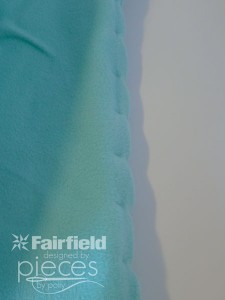 You could slip-stitch it closed by hand, so no seam would show…but I wanted to keep this fast and simple, so I just sewed it shut with my sewing machine.  The seam shows slightly, but it will be more durable with kids. 
And you're done!  You can roll it up and tuck it away until the next sleepover to Grandma or a friend's house.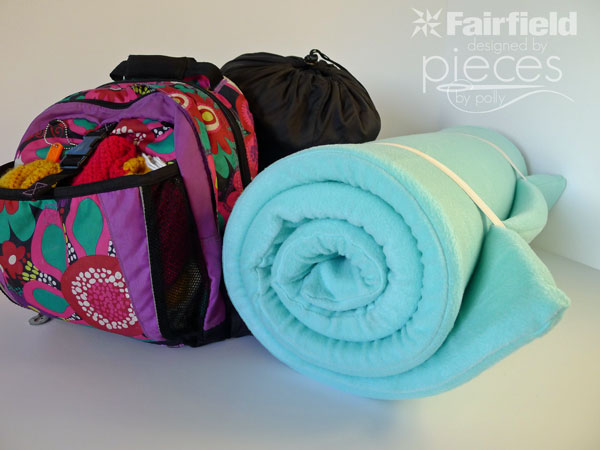 Happy Sewing!
~ Polly from Pieces by Polly.