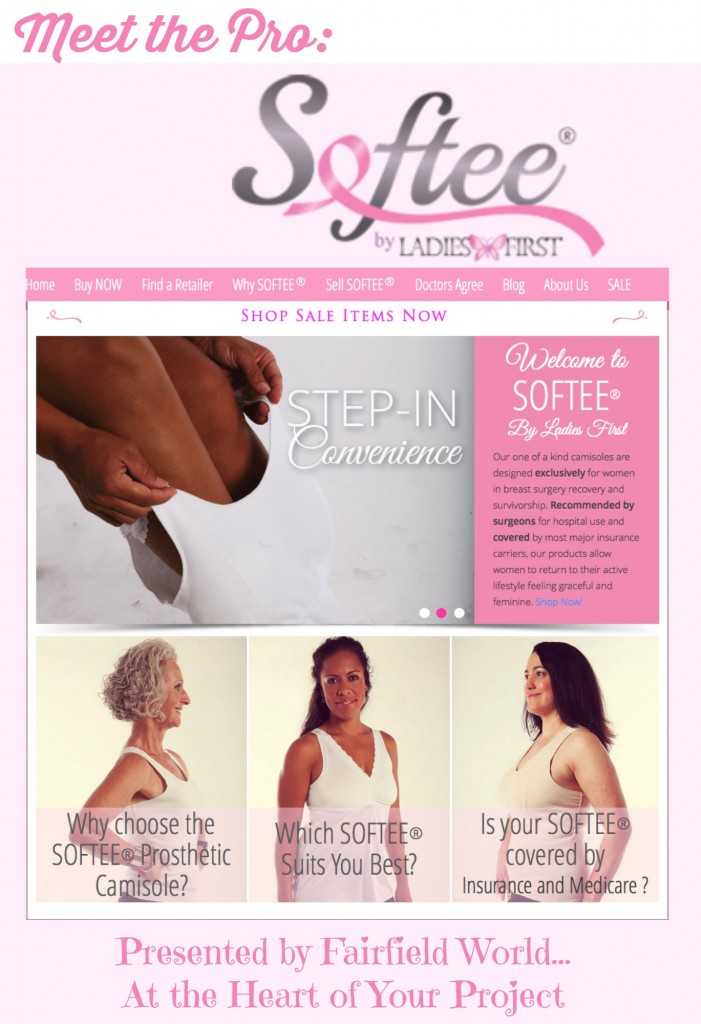 Softee Here at Fairfield World we love to see all the different ways our customers use our products.  Our Inspiration page and Facebook page showcase some of the many ways you can use Fairfield Products.  It's especially heartwarming to know that some of our products are used in the creation of items that make a positive impacton people's lives.  That's the case with Softee, by Ladies First.
Softee is an innovative camisole designed for women to use immediately post breast surgery.  The company's founder, Linda Jackson, faced her first mastectomy in 1985.  She was dismayed to learn that "there was nothing available to be worn immediately following surgery to help her feel comfortable, protected, and most importantly, restore the shape she had lost."  She made her own recovery camisole, but later came to realize that this was a product that could make a positive impact in the recovery of many, many women.  Hence, the Softee, an innovative post mastectomy recovery camisole was created for the public.
Softee by Ladies First offers a wide range of camisoles in various colors and sizes.  The camisoles are available with or without Breast Forms.  The Breast Forms are hypo-allergenic and very lightweight thanks to Poly-Fil from Fairfield World.  These items are perfect for women who experience discomfort from weighted prosthesis.  The Breast Forms come in multiple sizes and various colors to provide women with seamless comfort.
Ladies First, Inc., ensures that every one of their handmade items is the highest quality in materials and workmanship.  We think it's wonderful that they strive to provide women with feminine, comfortable support during a challenging time in their lives.  To learn more about Softee by Ladies First, please visit their site here.  In addition to comfortable undergarments they also provide information and resources for learning more about breast cancer and post surgery support.