We were so delighted with the "Best in Show" winner at the 2017 Quilt Con that we wanted to learn more about the quilt artist behind this amazing piece.  Kathryn Jones wowed both judges and the audience alike with her gorgeous piece called "Bling", and we are thrilled to feature her in this month's edition of Meet the Pro by Fairfield World.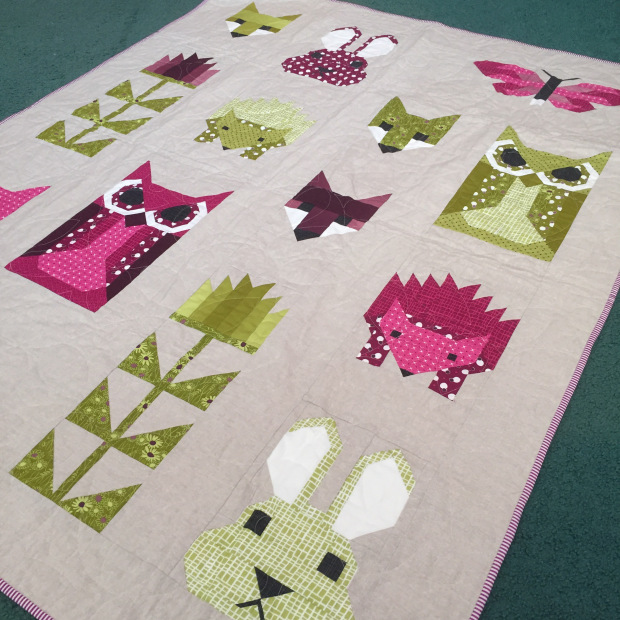 Kathryn hails from Australia and is a member of the Tasmanian Modern Quilt Guild. Her stunning quilt, "Bling", is foundation paper pieced from solid fabrics. The inspiration for this quilt was a princess cut diamond.  It measures 98 x 98 inches.  Check out this short video clip from Quilt Con to hear Kathryn describe her masterpiece.
It's hard to believe that Kathryn only started quilting a few years ago!  On her website, she reveals that in 2013 she decided to learn to sew, which quickly transformed into a need to learn to make quilts. As her work progressed, she started blogging about it and sharing her finished projects.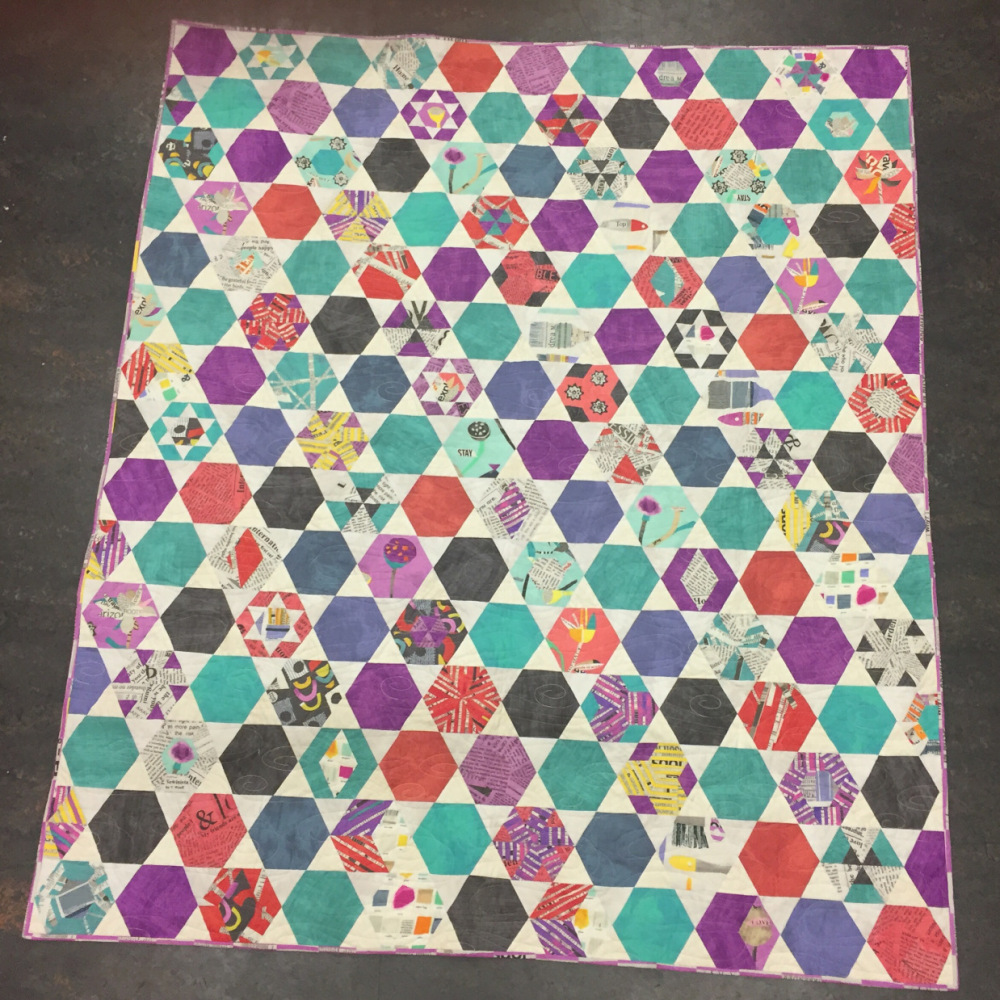 Kathryn describes herself on her website as "a desperately-seeking-simple-when-I-get-a-minute over-committer who loves to sew and 'curate' fabric and sewing projects. I made my first quilt in 2013 and have yet to come up for air! I love making all sorts of quilts, but seem to keep coming back to traditional and historical quilts made with modern fabrics or with a modern twist."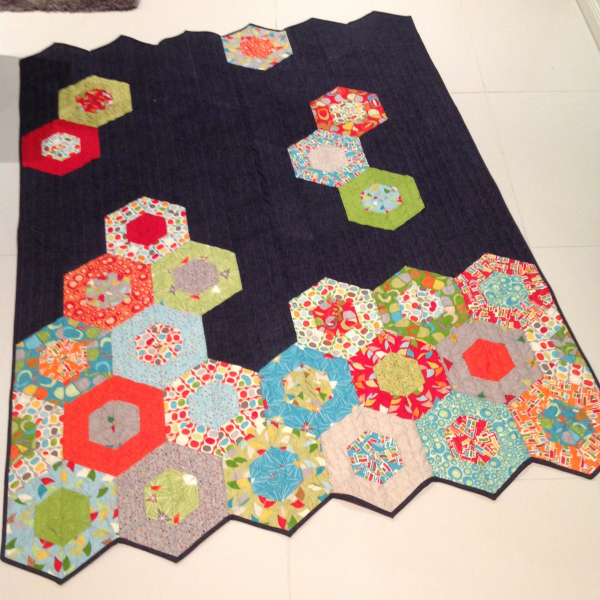 In addition to her website, Kathryn has an Etsy store that you can find by clicking here.  She explains the philosophy behind her shop this way:  "Every time I clear out at our place I am overwhelmed with the amount of "stuff" that the family brings home. Quilts are gifts that last. They give you a hug when you are sick, they make awesome forts and dens for play, floor protectors for babies, picnic blankets for the tea set, as well as for snuggling at night. Our home has many, but I hope to add a few more to the world."
To see what inspires Kathryn you can follow here on Pinterest:
https://www.pinterest.com/KathrynJQuilts/
As well as on Instagram, where she shares many of her works in progress.
You can also get sneak peeks at some of her finished pieces before they appear on her site.
https://www.instagram.com/p/BNbx7H-BRGu/?taken-by=kathrynjonesquilts
A huge congratulations to Kathryn Jones for your well deserved "Best in Show" win at Quilt Con 2017.  We hope you all enjoyed learning as much about this artist as we have here at Fairfield World.