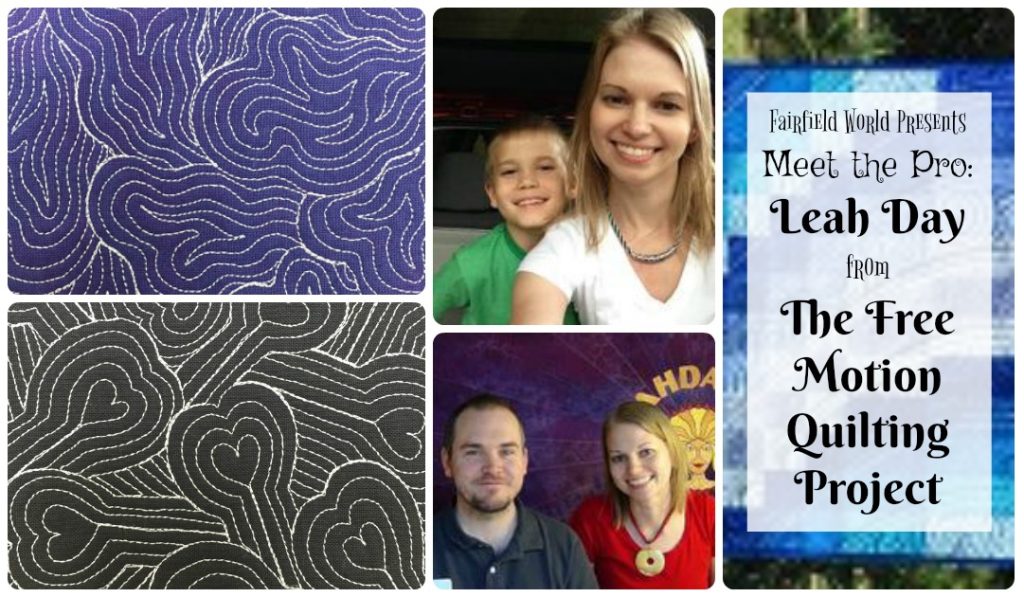 Leah Day is an online quilting teacher extraordinaire! She makes instructional quilting videos for YouTube, teaches online classes and workshops, and interacts with quilters every day through Instagram and Facebook. You can find her at her retail site, LeahDay.com, and at her instructional site, The Free Motion Quilting Project.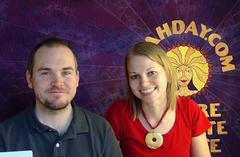 Leah Day started quilting when she was 25, finally realizing her dream of quilting because she wanted to make something special for her wedding.  The quilt didn't turn out as planned, but it put her on the path to learning how to quilt professionally.  She touchingly shares how her mother inspired her to quilt, and it's not the story you're expecting to hear.  Read her story HERE to learn how her mother's choices led Leah to where she is today.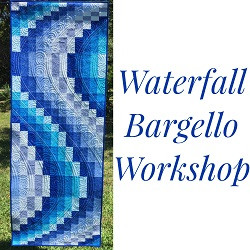 Leah offers a multitude of workshops for quilters of all levels.  Check out the gorgeous quilt you can learn how to make in the  Waterfall Bargello Workshop.  Quilters of all skill levels will learn many new techniques in this fun workshop. Beginner quilters will love learning how cut and piece a beautiful quilt top very quickly, while more advanced quilters will enjoy a detailed look at how to audition designs and quilt with two different quilting styles.
In "Free Motion Friday", Leah teaches quilters lots of fun free motion designs and techniques.  She includes a video tutorial as well as tons of helpful tips and advice.  Here are three recent creative free motion projects at The Free Motion Quilting Project for you to check out.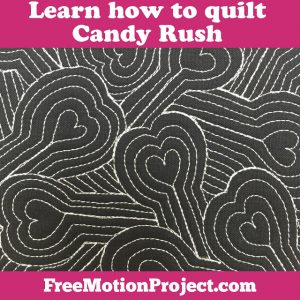 Learn How to Quilt Contained Flame
Learn How to Quilt Drunk Spiral
You'll find hundreds of free motion quilting designs on Leah Day's sites, along with a vast assortment of quilting kits, video workshops, quiltings tools, books, patterns, and so much more!  Make sure you visit LeahDay.com to learn something new!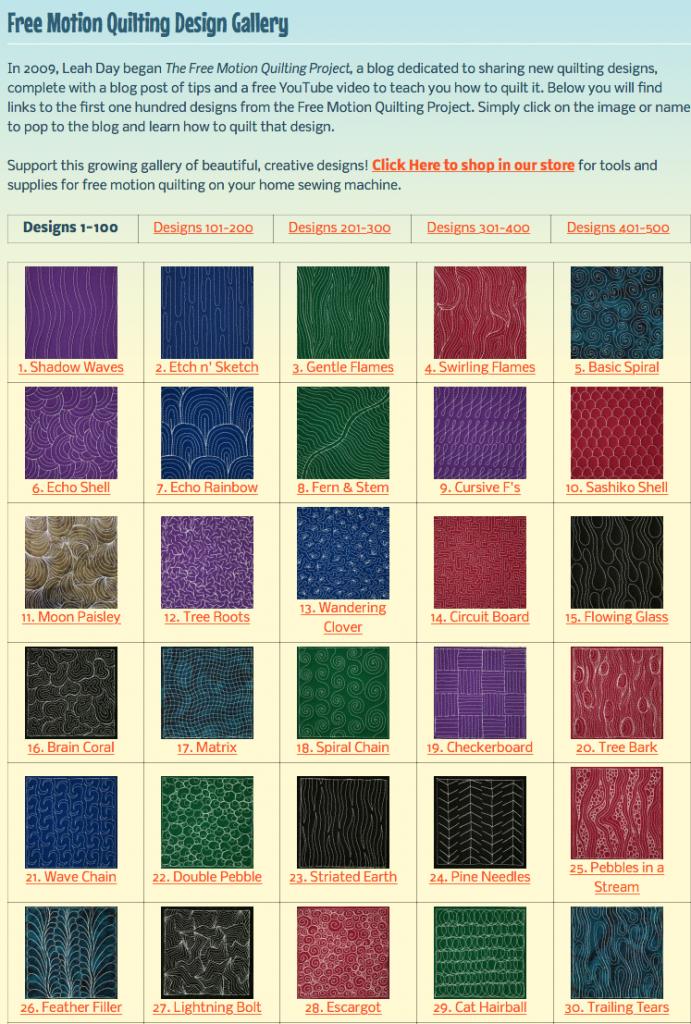 We'll leave you with some very practical advice from Leah:
Eat, Quilt, Sleep, Repeat.