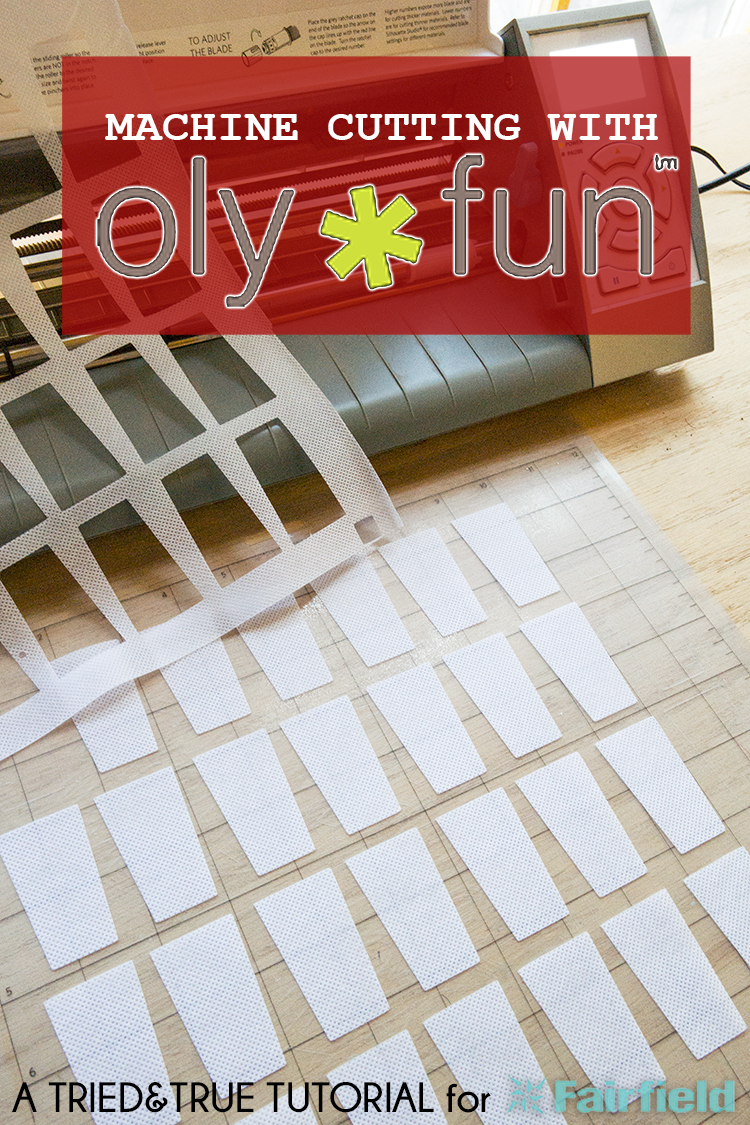 There are some crafts, like embroidery and quilting, that I love working on by hand even though a machine could do them quicker and easier. There's just something special about projects that are truly handmade. The Halloween Countdown I posted last week and it's 32 windows and frames was not one of those projects and I had no qualms with getting my cutting machine to do the dirty work!
If you're not familiar with oly*fun, you're going to love this awesome material that combines the best of fabric and paper. It's weather resistant, won't fray, and comes in tons of fun colors perfect for all your crafting needs! I was a little worried about using my Silhouette Cameo to cut the oly*fun fabric, only because there weren't any other tutorials but it worked like a dream!
Here are a few hints I learned on machine cutting with oly*fun:
1. Use the Stickiest Sheet Available
You see in the picture above how a part of the design is coming up? That's what you don't want! If you could fast-forward the picture you'd see that I eventually had to stop the cutting process to pull a bunch of window shapes that weren't staying down. Big pain!
2. Use a Fabric Blade
If available, use a blade that you have dedicated to fabric! If you don't have a blade that you haven't used with paper, then you second best option is a relatively new blade that is still very sharp.
3. Use the Fabric Setting
I used the factory settings for cutting fabric and it worked perfectly. If it's not broke, right?
4. Take Care when Weeding
Even though the oly*fun fabric is really durable, be careful when removing the pieces if they're really small and thin (like my window frames!) Wouldn't want all of your cutting to go to waste, right?!
I hope you find these hints on machine cutting with oly*fun useful and that they maybe persuaded you to give this great material a try. Don't forget to check out my Halloween Countdown tutorial to see how I put these windows and frames to good use!