These giant cloud numbers light up, so you can enjoy them both day and night! Use this technique to make letters and numbers to decorate for any event. I made mine with numbers so I can use them when we celebrate the new year, but these would also be perfect for birthday parties or as room decor.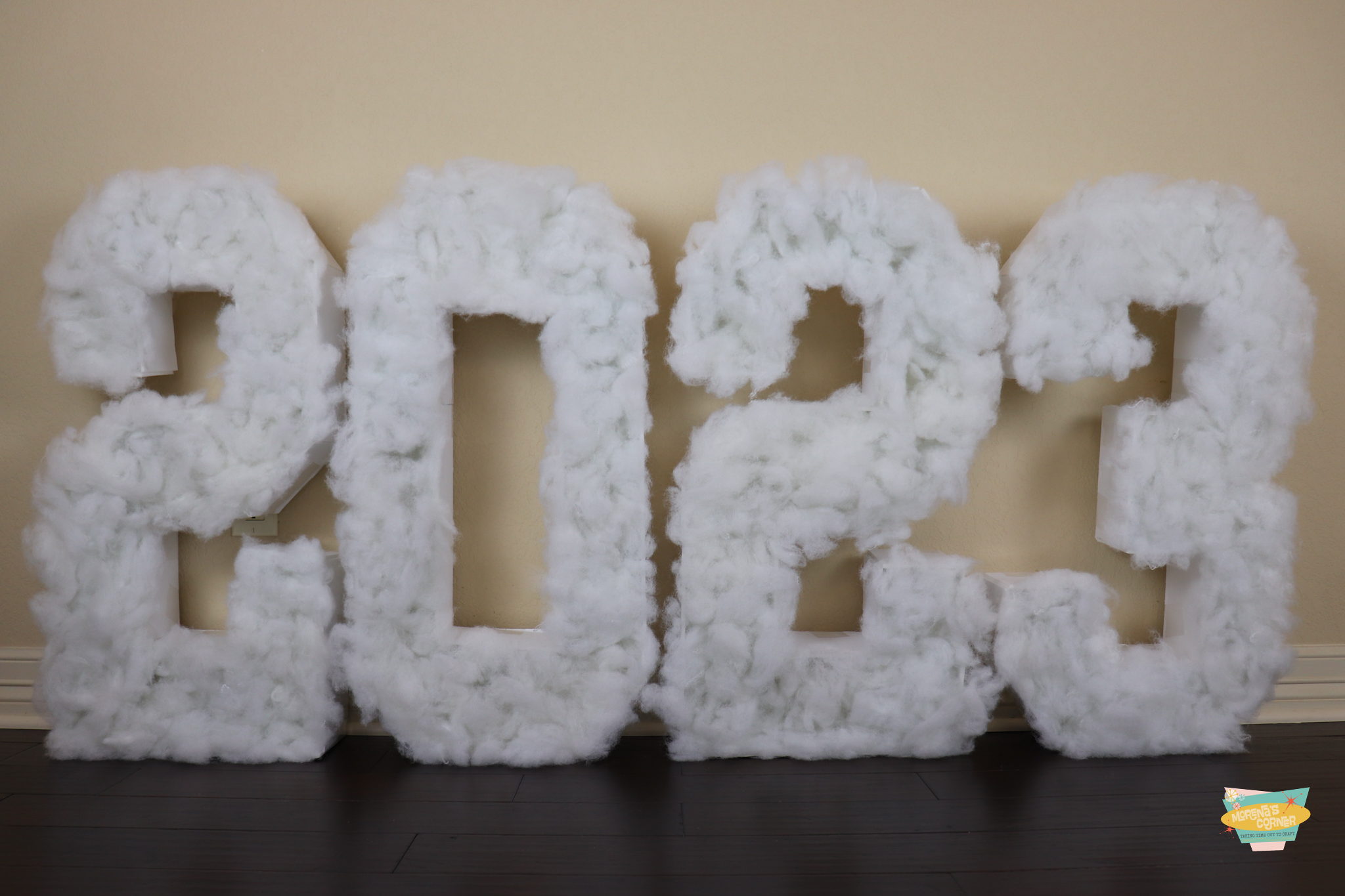 Giant Cloud Numbers Supplies
Foam Core Board
Clear Packing Tape
Check out my short video tutorial to learn how easy it is to make your own giant cloud numbers. Here is a brief summary of the steps:
Use my templates (at the bottom of this tutorial) to trace the numbers onto the foam core board.
Cut the numbers out.
Cut pieces of board that are 5 inches wide. Use those to build the sides of the numbers so they can stand.
Tape the string lights in place.
Fill the numbers with Poly-Fil Premium Fiber Fill.
Glue Poly-Fil fiber fill to cover the edges of the numbers.
 Display and enjoy your handmade project that looks professional!
These giant cloud numbers are incredibly light, so you can move them easily. If you are concerned about them tipping over in an outdoor setting, fill plastic bags with Poly Pellets Weighted Stuffing Beads and tape the bags to the base of the numbers. This added weight will keep the marquee numbers from flipping too easily.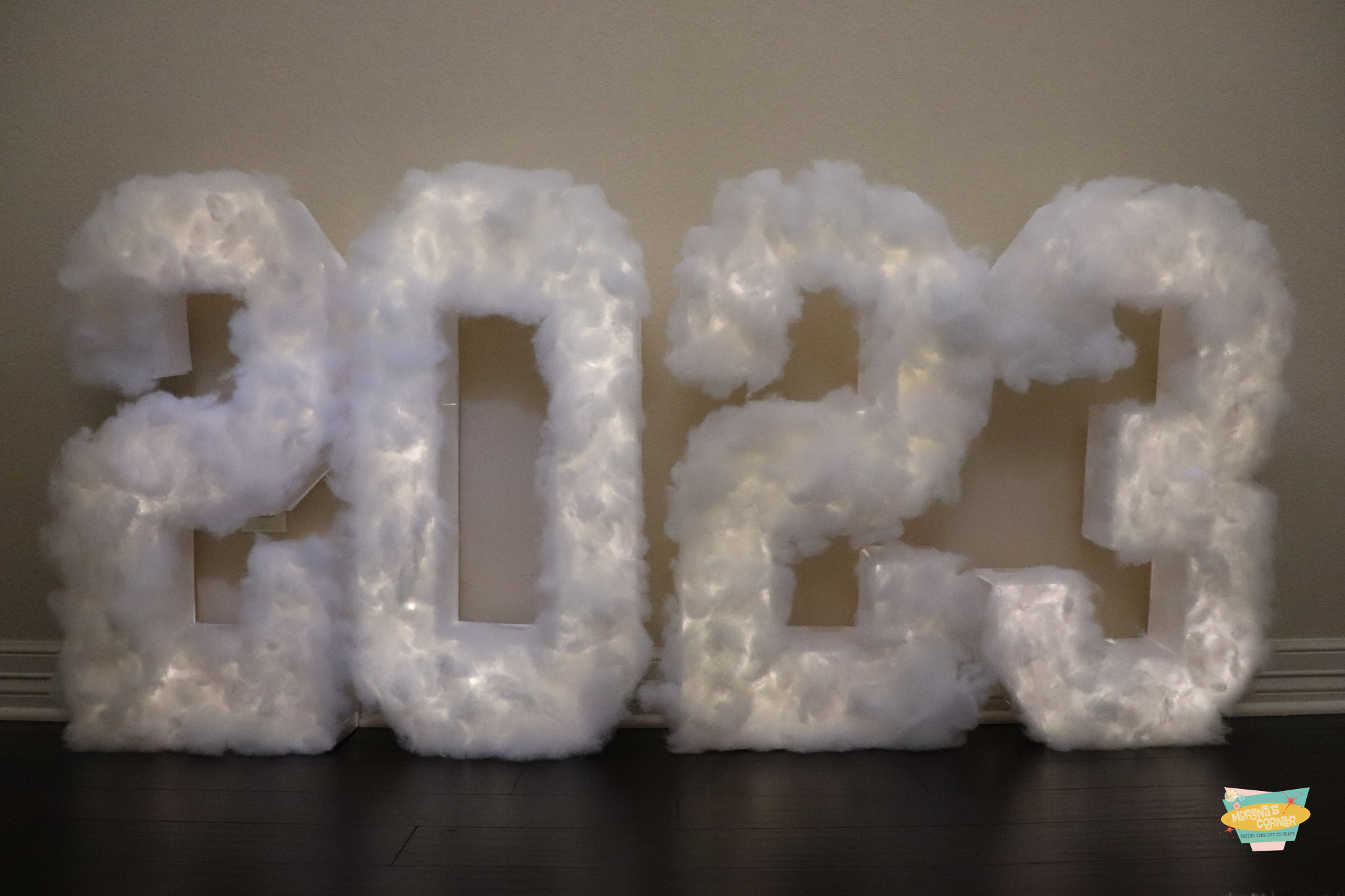 You can also mount these numbers on a wall to create decor. They're so light you can hang them almost anywhere! They can be incorporated with a balloon wall or arch to create an impressive display! There are so many ways you can use this giant cloud numbers and letters DIY. What will you create with this fun and unique idea?