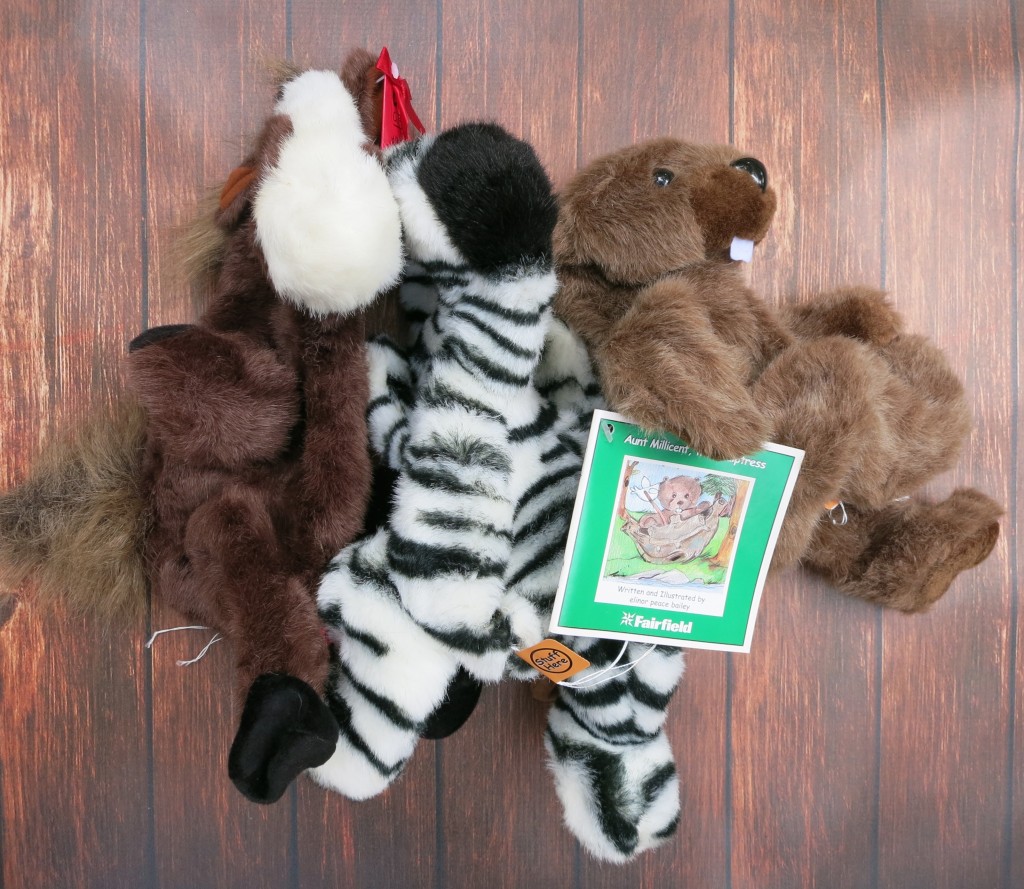 Fairfield World Gives.  The Fairfield World team loves to give back to the community. Doing something positive makes the world a better place for all of us! Recently Fairfield World invited me, one of their Master Makers, to join them in a community service project. Fairfield World would provide over 50 pre-sewn plush animals. I would provide volunteers to stuff the animals. The plush toys would then be donated to a charitable organization. I was excited to partner with Fairfield World for this project, as I always enjoy opportunities to volunteer with my kids.
Fairfield World Gives
My kids and I were delighted when the giant box full of plush animals arrived at our house. The animals were adorable, and each one even came with a book attached! This was going to make a great gift for a child in need. I reached out to our local homeschool group for volunteers, and we made plans to meet at the park on a Friday afternoon to stuff animals.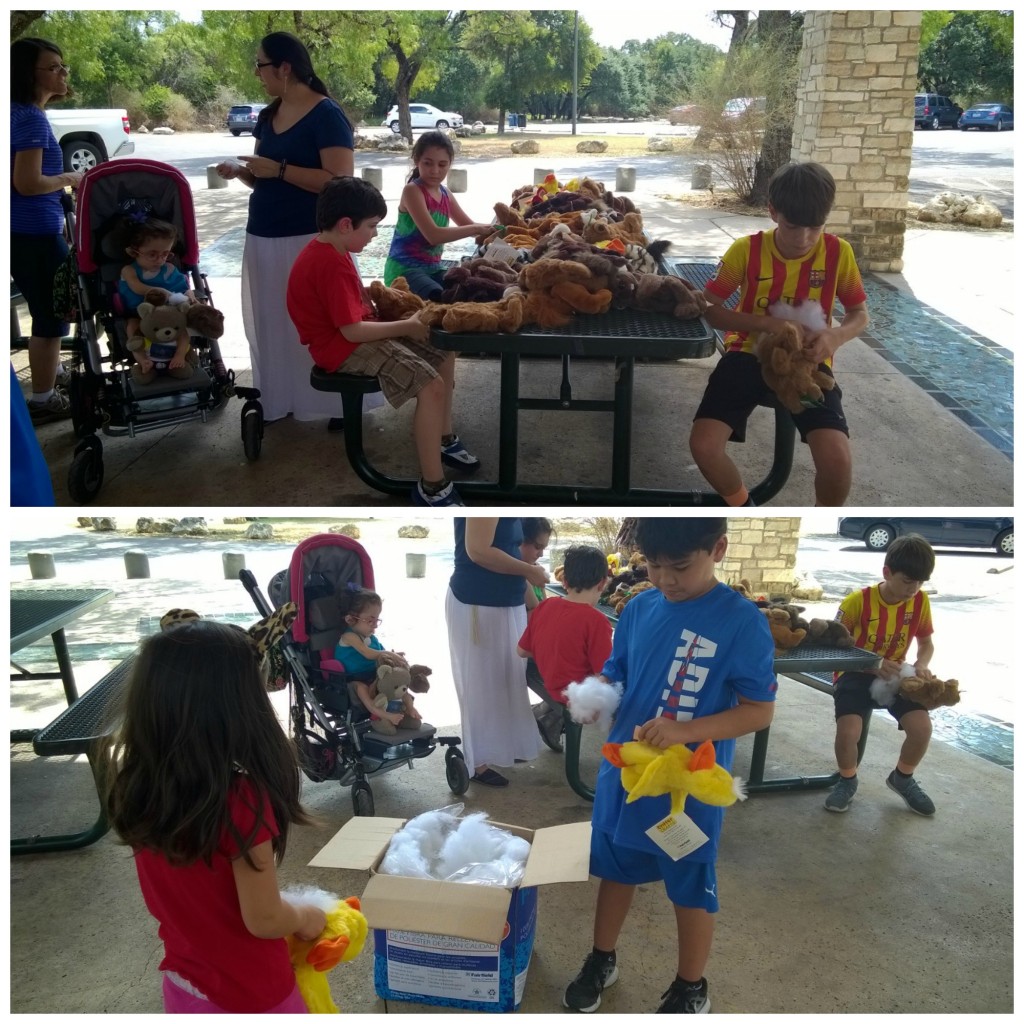 The pre-sewn stuffed animals were so easy to fill that kids of all ages were able to participate in this activity.  We spent about an hour and a half stuffing Poly-Fil (I brought a giant box with me!) into the critters. The animals had little openings at their belly buttons where the kids could insert the Poly-Fil, then they just had to pull two strings next to the opening to squeeze and tie the opening shut. This was a GREAT group activity for kids!
Fairfield World Cares
Once the animals had been assembled, we made plans to visit a local Ronald MacDonald house. Our group made a visit two weeks later to deliver the stuffed animals. The staff at the Ronald MacDonald house were extremely appreciative of the donation! They even gave the kids a tour of their facilities and explained what they do and how they help families who are facing medical emergencies. It made all of us feel good to know that this donation might help lift the spirits of a child who is facing a scary medical procedure.
I was happy that my kids got to participate in this community giving project from beginning to end, from filling the stuffed animals to packaging them to delivering them. It was a wonderful experience for all of us, and I am so appreciative of Fairfield World for making this big contribution. It makes me happy to work with a company that is so caring. It's more than just a slogan…Fairfield truly was at the heart of this project.