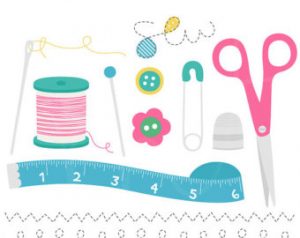 Basic sewing kit – what is it and where to start?  We are often asked how to get someone interested in sewing and what supplies they will need.  When putting together the kit, think about their age and how they will be using the contents.  If you think they will be sewing on buttons only then go with the basics.  But if you think they might take up sewing or quilting add a few more items and maybe even a little note offering a few basic lessons. It is always nice to give a helping hand and show them the ropes.  If they are learning how to machine sew, a few basic lessons on how to use it is helpful too.
Basic sewing kit supplies:
needles in different sizes
thread
measuring tape
thimble
thread snips or small scissors
straight pins and/or safety pins
seam ripper
needle threader
fabric only scissors*
cutting mat*
ruler*
rotary cutter*
*These items are really great to have if you know they are going to be sewing and possibly quilting.
You can also go to a big box store and purchase a starter kit and package it up in a pretty container or t make a Sewing kit in a Jar –  using this tutorial.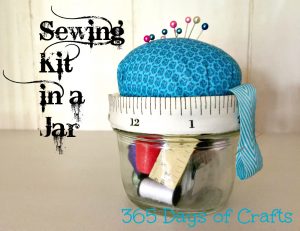 You could also make this Pin cushion – as a part of their basic sewing kit.
Supply them with links to YouTube channels to learn how to use their tools.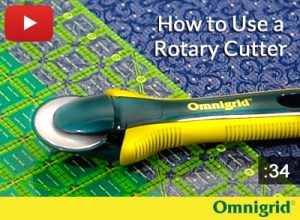 If you are purchasing a sewing machine we suggest buying the best you can afford. That could be a fancy schmancy machine or a used machine from the thrift store.  Don't worry about the bells and the whistles starting out.  Go basic and with the best quality because upgrading later can be done.
Additionally you can give them a small bag of Poly-Fil, crib size batting, scrap fabrics to practice with and mismatched buttons too. Anything that they don't have to purchase is sure to be a welcome gift.