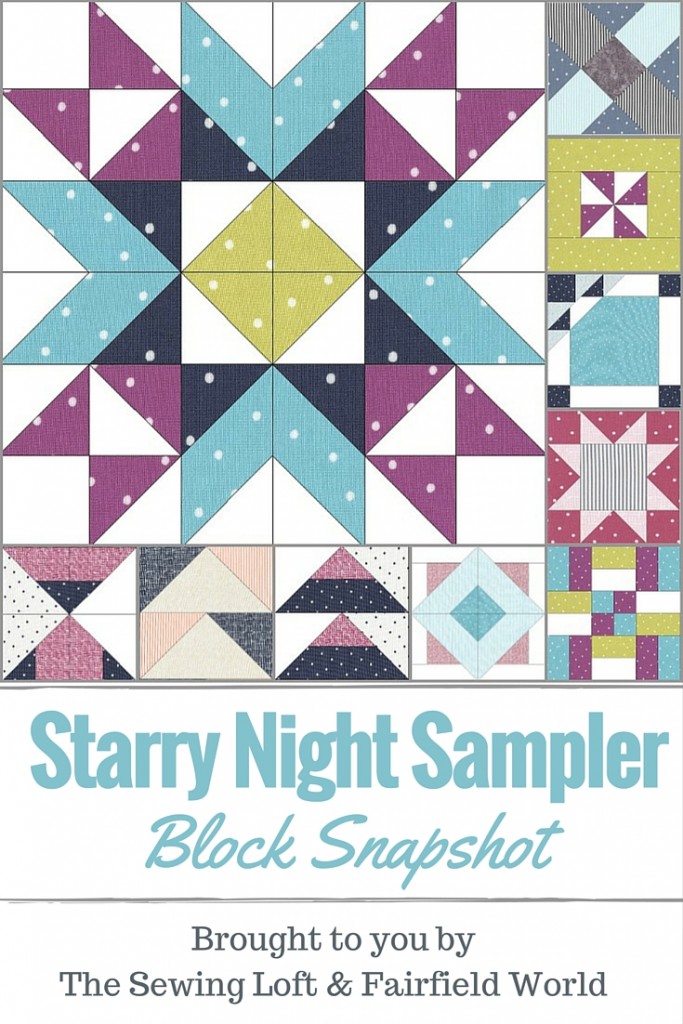 Starry Night is the new 2016 block of the month.  We are so excited to partner with Heather Valentine of The Sewing Loft.  If you are not familiar with the Block of the Month or BOM for short, Block of the month quilts are an exciting and easy way to complete a quilt without spending a lot of time at one sitting.

The 2016 BOM quilt joins the growing trend of the modern quilt movement with classical quilt blocks pieced with modern fabrics and color combinations.  These attributes, along with this fun fabric combination, is what makes the quilt perfectly titled a "Starry Night."

The quilt blocks are based on traditional units that will help build skills as the year progresses. We will start with a simple 9 patch block and work our way up to a larger star with several pieces and building our skills as we go. 
We also have a kickoff giveaway to get you going. A sampler of Interix from
Dear Stella
,
Omnigrid Ruler set and Rotary Cutter
 from Prym Consumer, Pat Sloan Perfect Box of Colors thread by
Aurifil
, and Soft and
Toasty Natural cotton batting
from us.  The giveaway is open to US residents, is not affiliated with Facebook and starts Feb. 1, 2016 and ends at 11:59 pm on 2-8-2016 eastern standard time.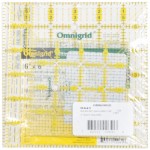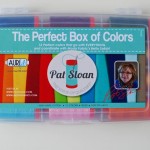 ENTER HERE ——>   Starry Night Block of the Month Kickoff Giveaway

Make sure you follow Heather from the Sewing Loft and Fairfield World on our social media channels and our other friends who contributed to the giveaway. If you are joining us on this Block of the Month quilting adventure we are using the hashtags #StarryNightQuilt #attheheartofmyproject  If you are not a quilter you can learn the techniques and make pillows, placemats or other cool home decor pieces too.
Heather Valentine               Fairfield World