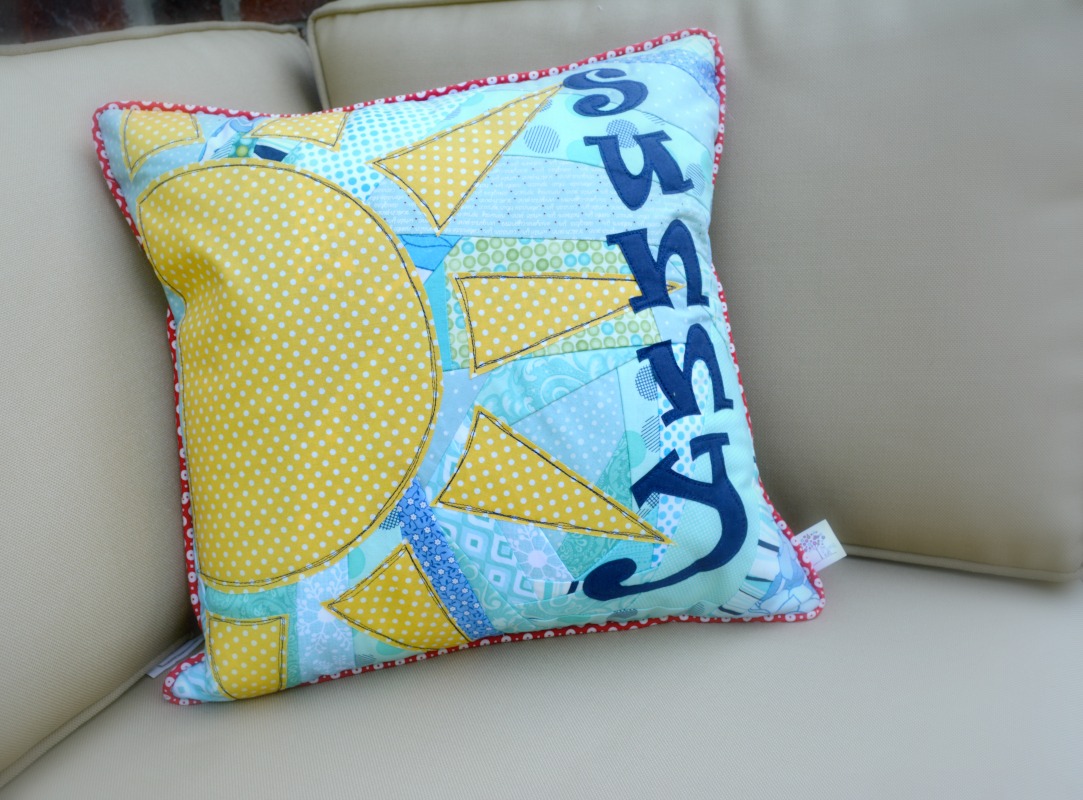 Learn how to make a custom pillow cover with Heather from the Sewing Loft.  Not only is this pillow cover a great way to use your scraps it is absolutely adorable to boot.  Stick double sided fusible webbing holds the appliqué letters in place and the rays of the sunshine too.  Learn how to free motion sew and add binding.  If you are not up for all the techniques you can pick and choose which parts you want to learn first.  You can also make the pillow larger or smaller depending on your needs.  We make an incredible variety of pillow form sizes.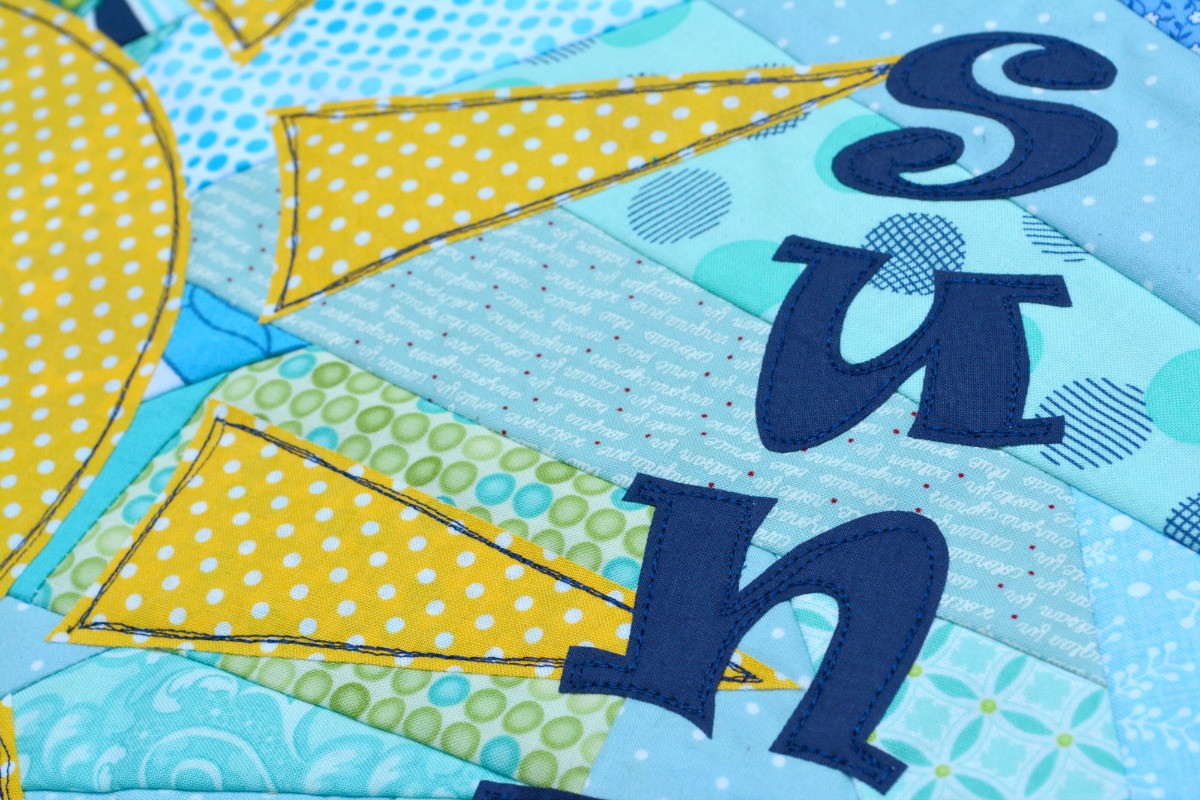 The project highlights:
* Sewing with scraps
* Raw edge applique
* Free motion stitching
* Custom piping
* Zipper back closure
Materials for Scrap fabric pillow cover with appliqué letters:
fabric scraps
fat quarter fabric for pillow backing
Stick double sided fusible webbing
zipper & piping are optional
Tools:
*Note that this project can be made in any size to fit your pillow form. Not only will the layer of batting act as a stabilizer for the fabric scraps but it will help maintain a smooth outlook on your pillow. I add this to all of my pillow covers to extend their use.