Creating cute scarecrow projects is a wonderful way to celebrate the fall season and add some festive decor to your home or garden. In this blog post we're going to explore an array of cute scarecrow projects that will not only make your surroundings look more charming but also celebrate the spirit of the fall season. Whether you're a seasoned crafter or a beginner looking for a fun and creative way to embrace the fall vibes, these adorable scarecrow creations are sure to put a smile on your face and infuse your home with a warm, autumnal feel. So, let's grab some Poly-Fil Fiber Fill, pull out that Fairfield World batting, and dive into the world of delightful fall crafts with our friendly scarecrow companions!
Scarecrow Home Decor
Scarecrows are iconic symbols of harvest time, and incorporating them into your home decor can add a touch of rustic charm and whimsy to your living space.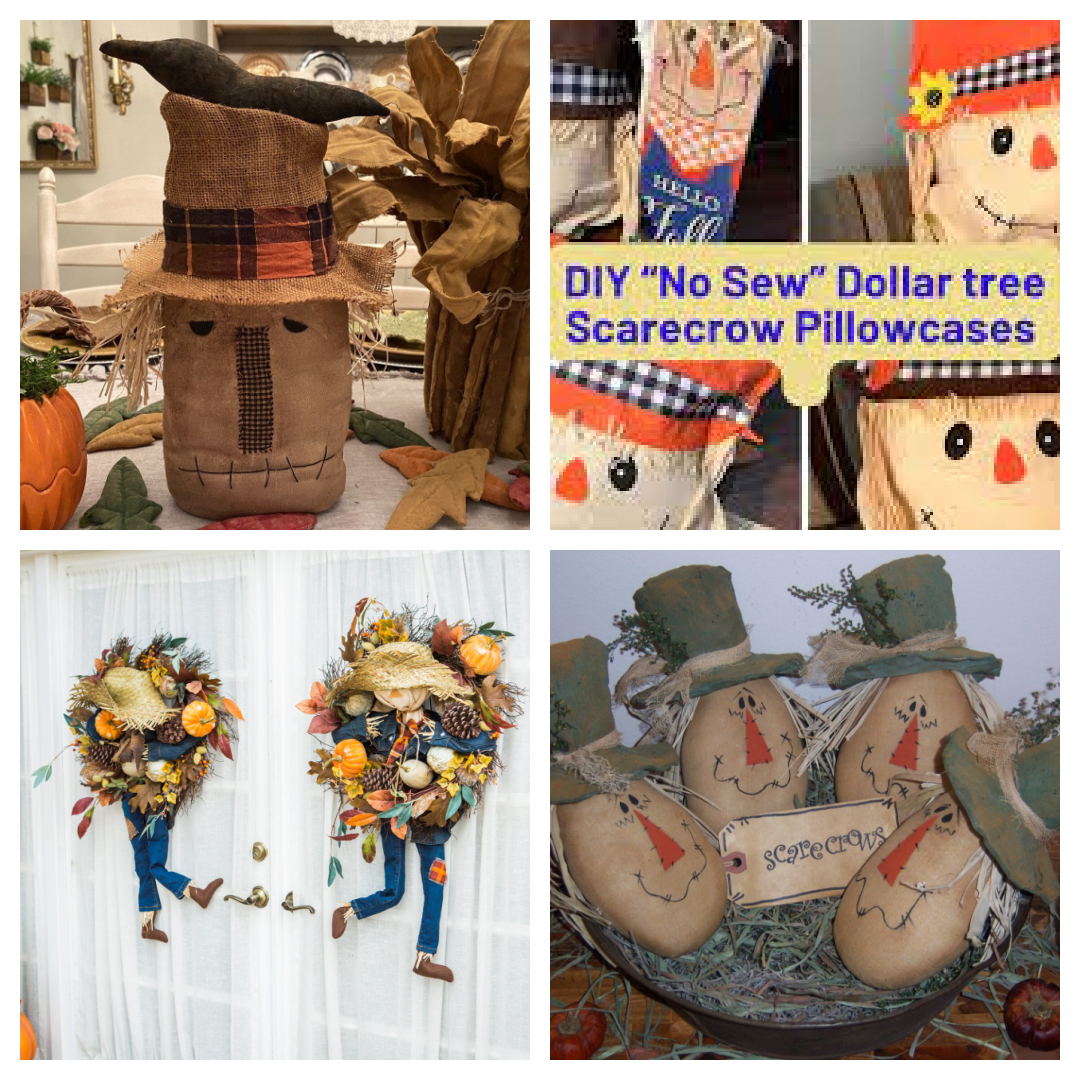 This incredibly simple project is made using a few dollar store items and your favorite pillow insert!
A cute wreath will bring a smile to every visitor who comes to your door.
Primitive Cloth Scarecrow Pattern
This primitive pattern is perfect for making and selling at markets!
An easy to make project that is great for groups to make together.
Scarecrow Quilts
Scarecrow quilts are a charming and creative expression of the art of quilting, combining traditional quilting techniques with the whimsical imagery of scarecrows. These quilts not only serve a practical purpose but also add a touch of rustic charm and seasonal delight to any space.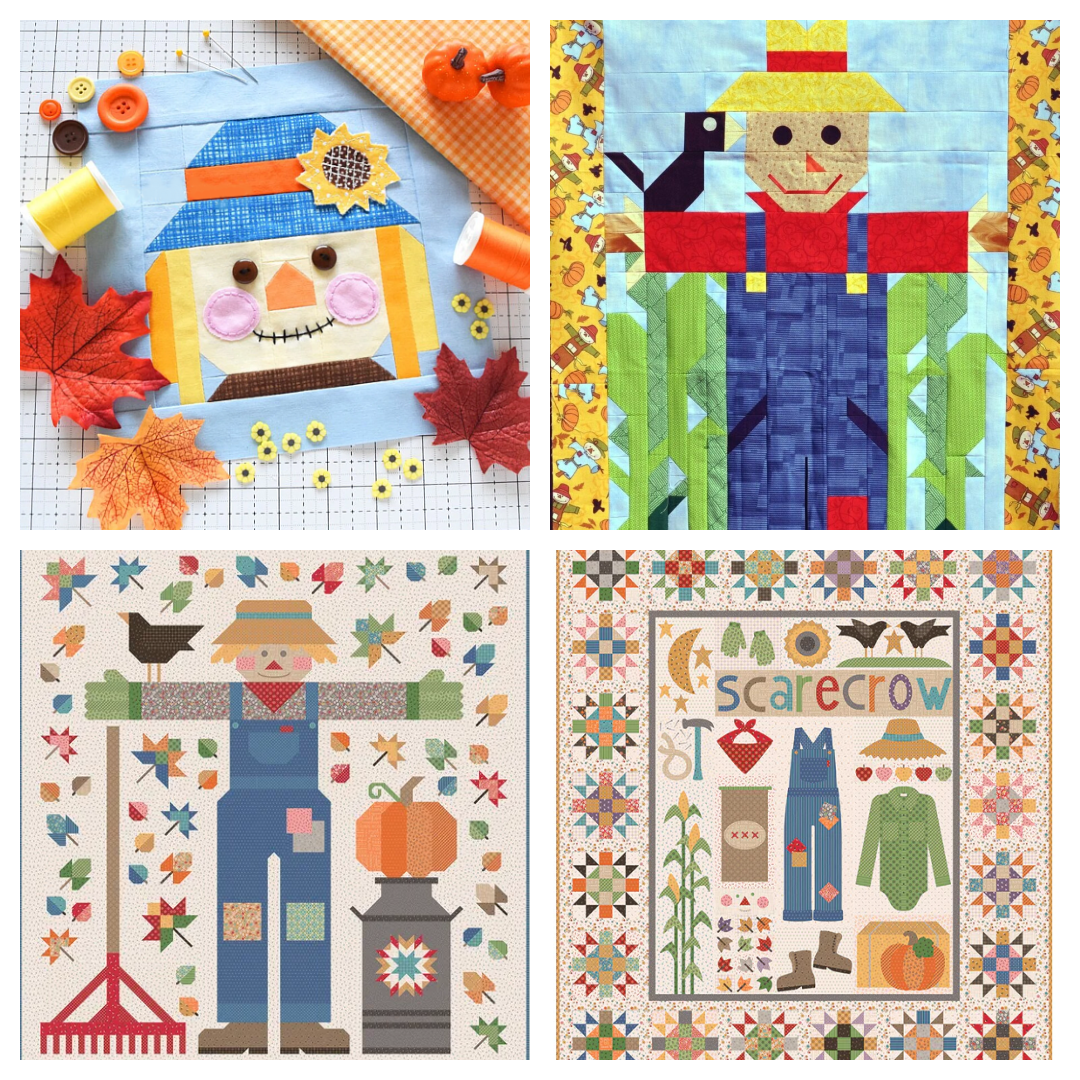 This cute and colorful kit includes the pattern, fabric, and all the extra items you'll need to complete this quilted scarecrow project.
Colorful Scarecrow Quilt Pattern
This scarecrow quilt pattern is great for beginners!
How to Build a Scarecrow Quilt Kit
Here's another scarecrow quilt kit, but this one is a DIY of a DIY! The cute quilt shows what's needed to make a scarecrow.
Looking for a quicker make? This block pattern is perfect!
Scarecrow Dolls
Scarecrow dolls are a timeless and charming addition to any outdoor or indoor space, and they're surprisingly easy to make. The beauty of making scarecrow DIY dolls is that you can personalize them to suit your style and the occasion. Get creative with your materials and design, and have fun bringing your scarecrow to life!
This adorable little crochet pattern will become someone's favorite lovey this fall!
This sweet little doll is made with fabric instead of crochet, but still has Poly-Fil Fiber Fill at the heart of it!
Free Pattern Crochet Scarecrow Dolls
We don't see enough female scarecrows, so this free pattern is a refreshing change of pace!
This doll is very easy to make, and you can change the onesie pajama being used to create a more traditional looking scarecrow if you're not making this for Halloween.
DIY Scarecrows
Whether you're an experienced gardener looking to protect your crops from pesky birds or a novice seeking a creative outdoor activity, crafting a scarecrow is an enjoyable endeavor for all. These tutorials will take you through the steps to design and assemble your very own scarecrow.
Learn how to dye batting to create a scarecrow with a billowing cape that will spook the birds out of your garden!
This scarecrow project shows you how to make a basic scarecrow.
Here's another project that shows how easy it is to craft your own scarecrow! Using Poly-Fil Fiber Fill instead of hay ensures that your scarecrow will never get musty and moldy after it rains.
This adorable pattern is perfect for scarecrows that will guard your porch instead of your garden!
Scarecrow Kids Crafts
Creating scarecrow crafts with kids can be a delightful and educational activity that combines art, creativity, and a touch of autumn charm.  These whimsical projects can be a fun and engaging way to encourage children to explore their artistic talents while learning about the changing seasons, agriculture, and nature.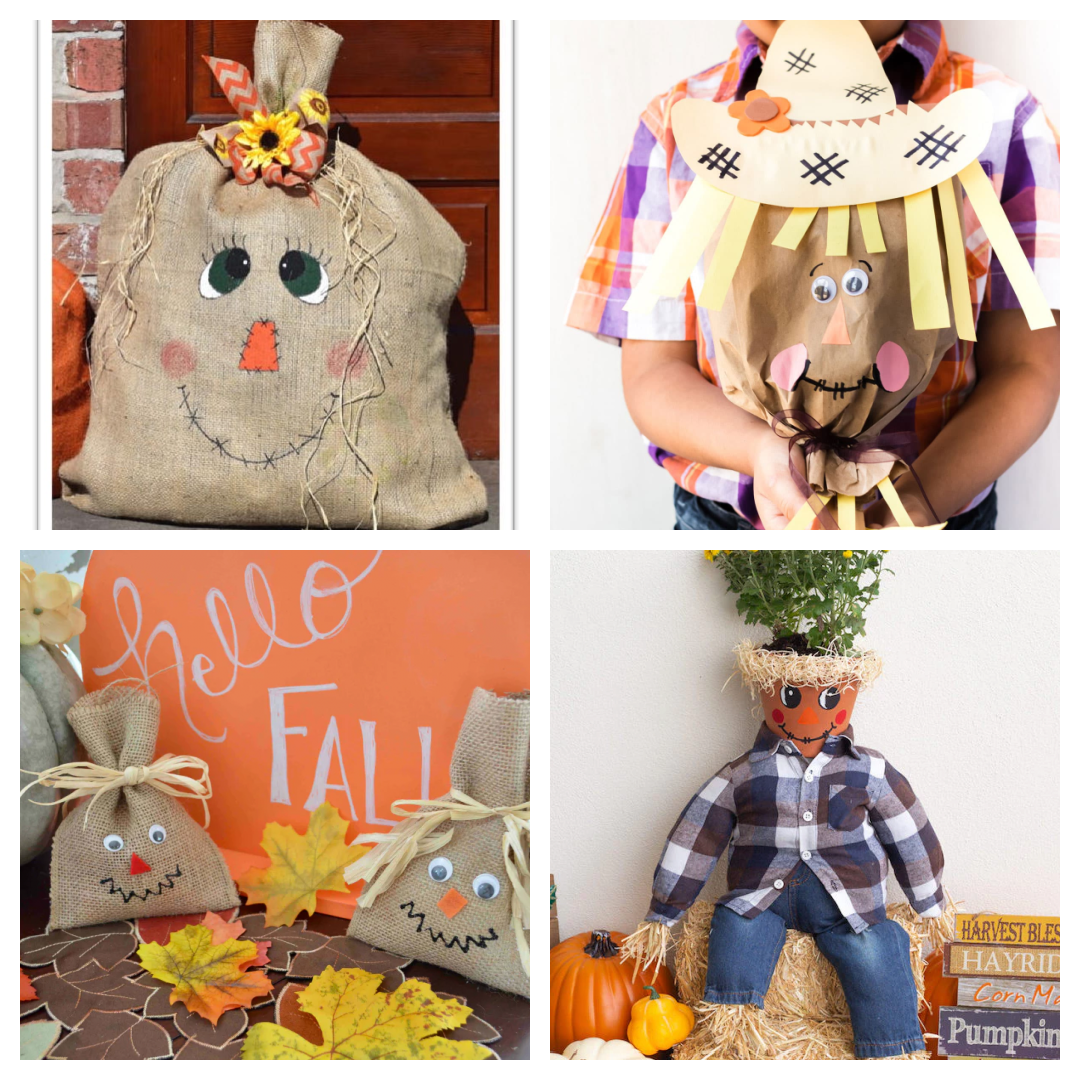 A great way for kids to easily craft scarecrows is by using burlap bags. You could even fill these with Poly-Fil® Poly Pellets® Weighted Stuffing Beads to create bean bags for games!
Large Burlap Bag Scarecrow Decor
Kids can help decorate the porch or back yard with this fun scarecrow project!
This adorable scarecrow DIY doubles as a planter!
When resources are limited, recycle paper bags to create adorable scarecrow projects with kids!
Throughout this blog post, we've explored a variety of cute scarecrow project ideas, from traditional scarecrows with a whimsical twist to adorable mini scarecrow decorations. The possibilities are as endless as your imagination. Remember that scarecrow projects are not just about crafting; they also offer a fantastic opportunity to spend quality time with friends and family. Get everyone involved, share your creativity, and make cherished memories along the way.