Make your own retro inspired mushroom tuffet to create adorable home decor using fabulous products from Fairfield World.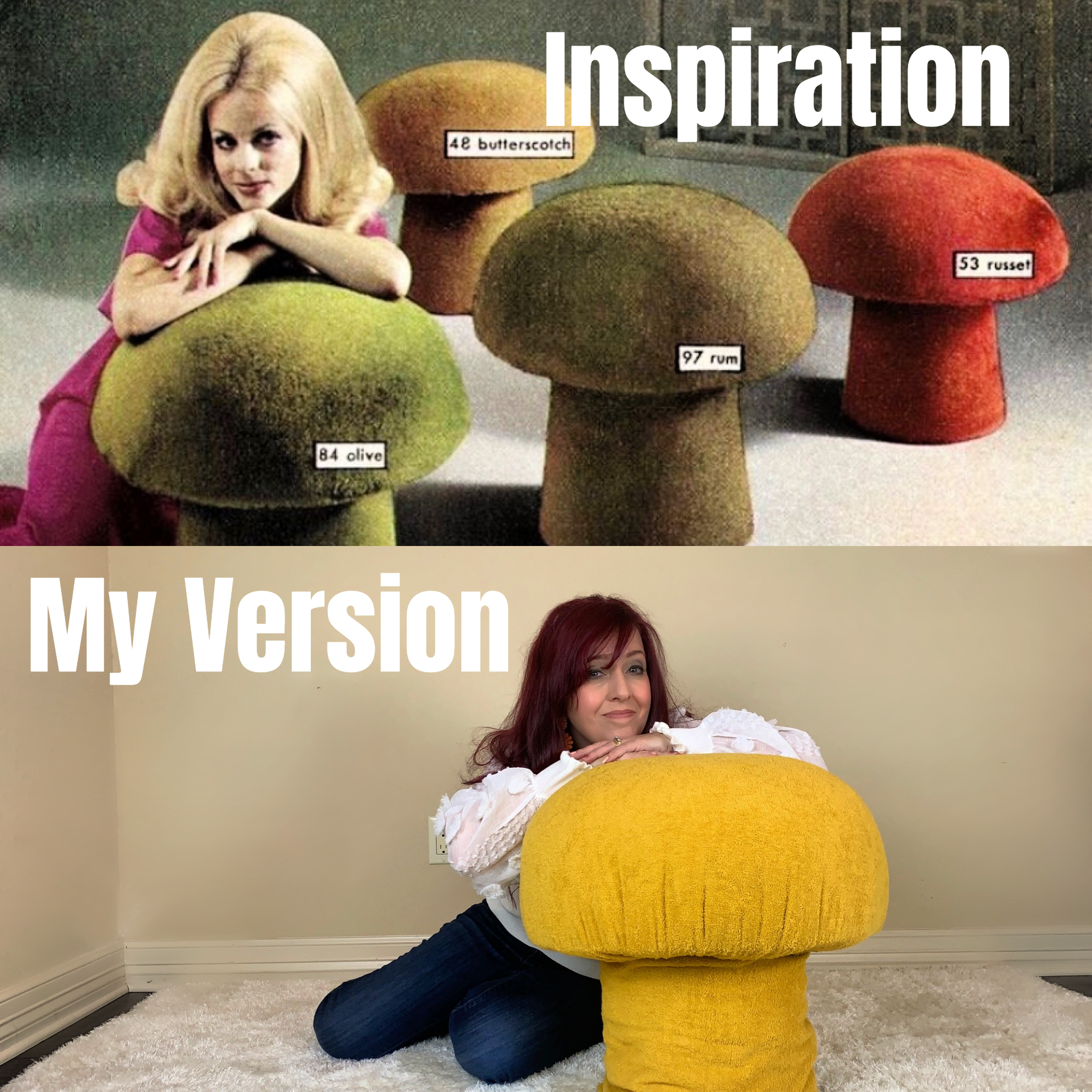 I recently ran across a fun ad from the 1970s for some cute mushroom tuffets and knew they would be perfect for my daughter's bedroom! I've made a few tuffets before and LOVE to work with Fairfield World's tuffet kit, so my first thought was to use the kit and cushion as a base, then build it up with cushiony Poly-Fil Fiber Fill to create the domed shape of a mushroom.
Mushroom Tuffet Project Supplies
Terry Cloth Fabric
Staple Gun and Staples
Round Wood Step Stool
Glue
Sewing machine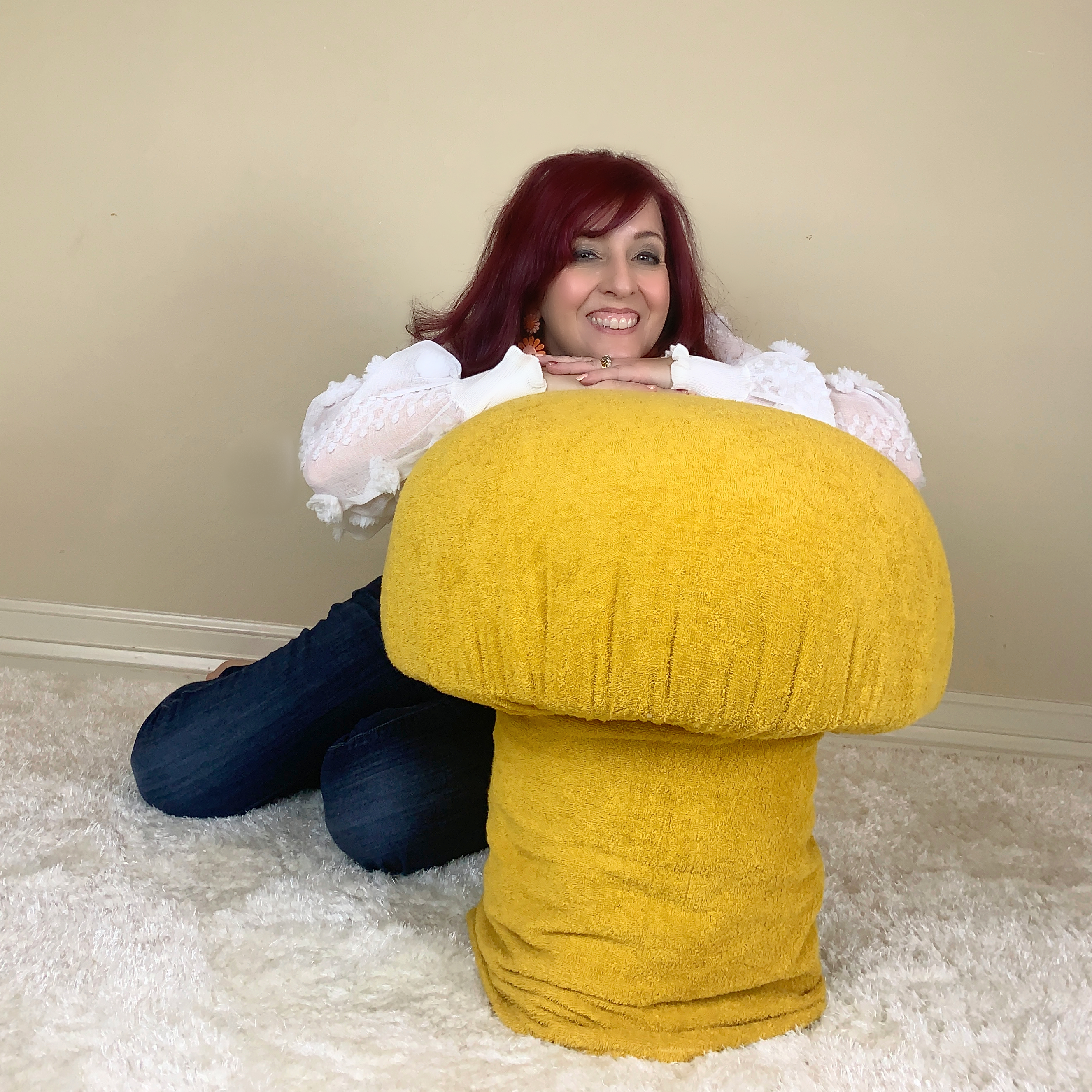 I made a video tutorial so you can see how to make your own mushroom tuffet. I've included the written instructions below the video.
How to Make a Mushroom Tuffet:
Glue the foam cushion to the wood base.
Pile the top of the cushion with Poly-Fil Fiber Fill to create a dome shape.
Cover the cushion with the batting. Flip the tuffet over and staple the batting to the base.
Cut off the excess batting and save it.
Staple the terry cloth fabric to one side of the base. Optional: Add additional scrap batting and/or Poly-Fil as needed to create a domed shape if the cushion still seems to flat.
Pull and staple the terry cloth fabric to the wood base of the tuffet. Cut off any excess fabric.
Sew a tube of terry cloth fabric to fit over the round wood stool.
Use brackets and screws to attach the wood stool to the wood base of the tuffet.
Wrap the legs of the wood stool with batting, and staple the batting in place.
Slide the terry cloth fabric tube over the wood stool base. Staple the fabric to the base of the tuffet.
Flip the tuffet over and enjoy! It's the perfect spot for resting your feet while reading and relaxing, but it's also sturdy enough to sit on!