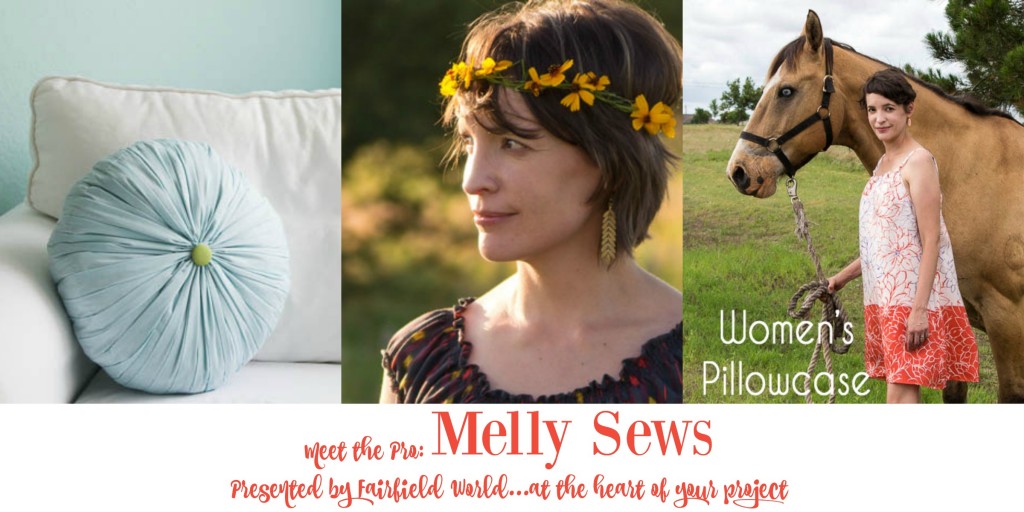 This month we are thrilled to introduce you to the talented Melissa of Melly Sews.  A former teacher turned stay at home mom, Melissa is extraordinarily gifted at explaining things in a way that anyone can understand!  Her site is a place where you can "dream, learn, make", which Melissa explains here: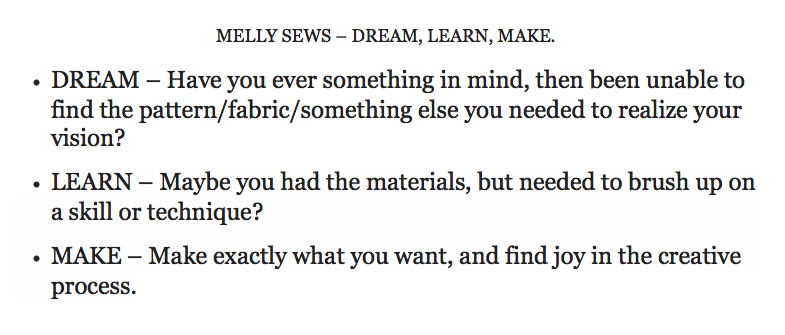 Want to know why we're such big fans of Melissa's work?  Here are a few examples: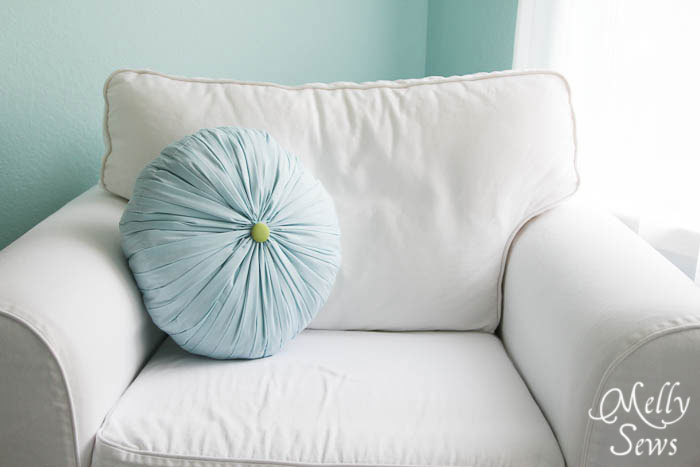 How gorgeous is this pleated pillow?  Melly Sews shares an easy way to create the smocked look of designer pillows.  Fairfield World's Soft Touch Round Pillow Ball inserts are perfect for this project!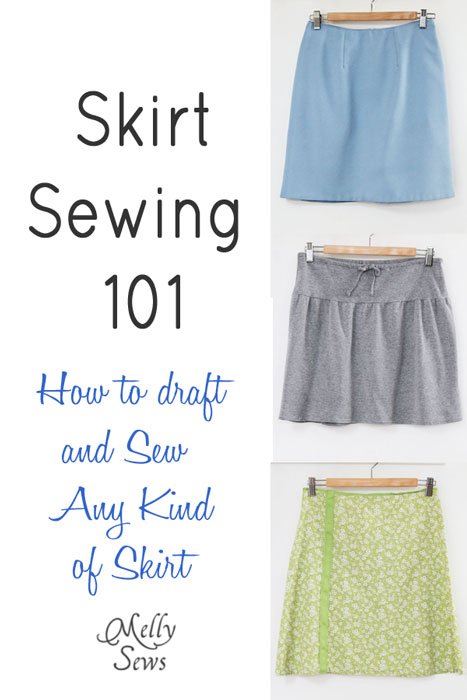 As we mentioned before, Melissa does an excellent job teaching all levels of sewists, from beginners to pros.  In this tutorial aimed at novice sewists, she explains the basics of drafting and sewing different styles of skirts.  Her tutorial includes a pictorial supply list with lots of clear photos and easy to follow instructions.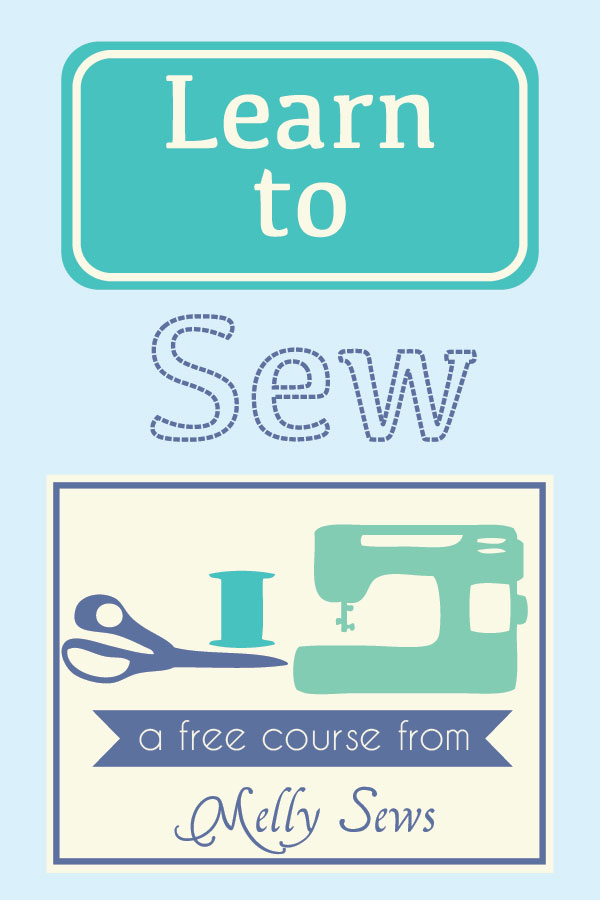 For the newbies to sewing, Melissa offers and entire online course on how to sew, and it's FREE.  Simply sign up on her site to have the course e-mailed to you.

Melissa confesses to *only* wearing pink skirts as a child, and her love of dresses hasn't waned.  Check out this beautiful sundress tutorial that's a grown up version of a pillow dress.  You MUST check out her pointers at the beginning of this tutorial so you don't accidentally make a dress that looks like a tent!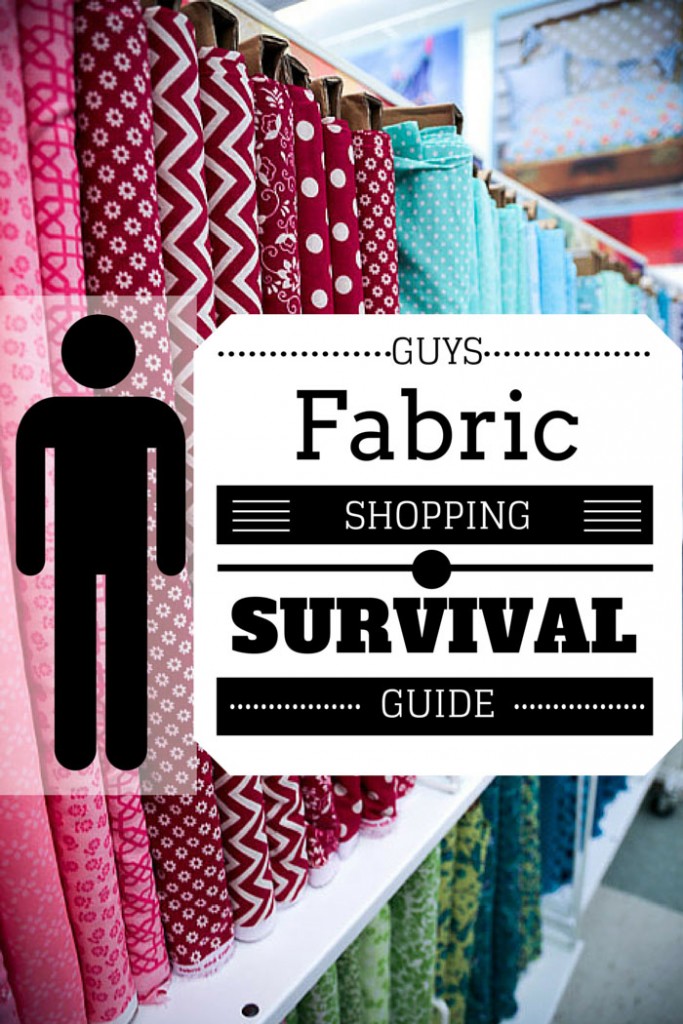 Melissa has a fabulous sense of humor that makes her posts fun to read, and apparently her husband is equally as entertaining!  One of my favorite posts on her site was actually written by her husband, and it's called, "The Guy's Fabric Shopping Survival Guide."  Here's a short excerpt from the post, and be sure to click HERE to read the rest of the hilarious story:


Please stop by Melly Sews to see what she has to share.  We're sure you'll find her as interesting and informative as we do!